Packers at Vikings: 5 best fantasy options
Which players must you get in your fantasy football lineup in this Week 2 matchup between the Green Bay Packers and Minnesota Vikings?
Sunday Night Football. Packers versus Vikings. This will undoubtedly be an interesting battle between two division rivals. However, will the fantasy output be there?
The Packers are always a strong offensive squad, but the Vikings defense is as equally talented. Also, the Vikings' quarterback situation makes their offensive outlook shaky at best.
That being said, there are certainly guys worth getting into your lineup. Let's take a look at the best fantasy options from this game, ranked 5-1.
5. Aaron Rodgers, QB, Green Bay Packers
Aaron Rodgers is undoubtedly one of the best quarterbacks in the NFL. His ability to make plays in the Packers' offense is incredible, and his value on the field translates to the fantasy game as well.
Having all of his weapons back, Rodgers is due for a strong fantasy season again in 2016. I personally tend to wait on the quarterback position in fantasy football, but Rodgers is a strong start each and every week no matter the opponent.
That being said, this will be a tough test for Rodgers. The Vikings' defense is loaded with talent all over the field. They have a strong pass rush and a talented secondary that can hold down the Packers' offense.
I am not saying that they will, but the Vikings' defense is one of the best units in the NFL. They have the horses to hold Rodgers in check.
However, Aaron Rodgers is amazing. There is no doubt about that. He is a must start in fantasy football each week based on his upside alone. The Vikings' defense will provide a tough test, but Rodgers has to be in your lineup.
4. Eddie Lacy, RB, Green Bay Packers
If Rodgers is finding struggles against the Vikings' defense, he may look to lean on the running game a bit more. In that case, enter Eddie Lacy, who is clearly the top guy in the Packers' backfield.
Lacy is coming off of a less than ideal 2015 season, but he is slim, trim and ready to dominate in 2016. His fantasy output against the Jacksonville Jaguars last week was not so great (14 carries for 61 yards without a touchdown), but Lacy's 4.4 YPC average is encouraging.
He is a tough and physical back who has underrated quickness with the ball in his hands. He has tremendous upside in the Packers' explosive attack, and he could start to reach his potential in Week 2.
The matchup against the Vikings is obviously not ideal. That being said, it is hard to find running backs who have such a guaranteed workload as Lacy. The Vikings' defense can certainly hold Lacy in check, but he is talented runner in an elite offense.
Until he proves otherwise this season, Lacy is a must-start running back in fantasy football this season. Do not be afraid to get him in there, even against a tough defense.
3. Randall Cobb, WR, Green Bay Packers
Randall Cobb was back making plays in the short passing game for the Packers last week. Cobb caught six passes for 57 yards against the Jaguars. His fantasy production was not top-notch, but Cobb showed that he still has the skills to make plays in the Green Bay offense.
Getting Jordy Nelson back on the field is a huge boost to Cobb's value. He may lose a target or two to Nelson, but there are certainly plenty of targets to go around in this offense. Nelson stretching the field only create more opportunity for Cobb to create plays underneath.
Now, as we have talked about, the Packers are up against a worthy competitor in the Vikings' defense. They are a complete unit who can handle many different kinds of offensive attacks.
That being said, Cobb's ability to make plays in open space makes him a weapon against every defense. The Vikings will have to worry about stopping so many different parts of the Packers' offense, Cobb may be the one who slips through the cracks.
Rodgers always seems to find Cobb when he needs a big play. I feel that he will lean on his quick and shifty slot receiver in such a tough matchup. Cobb can make plays against anyone. While the Vikings' defense is loaded with talent, he has the ability to make a significant difference.
Keep Cobb in your fantasy lineup this week. Rodgers will find plenty of opportunities to feature him against Minnesota.
2. Jordy Nelson, WR, Green Bay Packers
Green Bay wide receiver Jordy Nelson returned to action last week, after missing the entire 2015 season with a knee injury. The Packers missed Nelson's ability to stretch the field last season, and it showed.
They were still a strong offensive unit, but Rodgers not having his number one guy on the field hurt their production. Now, Nelson is back in action and ready to help get the Packers' offense back on track.
Nelson looked good in his return to action last week against the Jacksonville Jaguars. He caught six passes for 32 yards and a touchdown on a team-leading nine targets. Nelson did not beat the Jaguars deep at all, but he looked fast and healthy on the field.
The Vikings will undoubtedly make it a point to keep Nelson in check, but Rodgers is sure to look to get his favorite receiver back on track. With so many weapons on the Packers' offense to worry about, Nelson could easily make a massive impact in this game.
From a fantasy aspect, it only takes one for a guy like Nelson. He has massive big play potential and can strike at any time. All he needs to do is beat the Vikings' defense with a deep touchdown once to have a successful fantasy day.
However, with his extreme usage in the Packers' offense, Nelson also has a relatively safe floor. He is a rare high-upside play who is also relatively safe. Nelson is one of the best wide receivers in fantasy football playing in an extremely fantasy friendly offense.
The matchup is not ideal, but do not hesitate getting Nelson in your lineup.
1. Adrian Peterson, RB, Minnesota Vikings
This post as a whole is symbolic of the current state of the Vikings' offense. They did not have anybody worth mentioning over the Packers' offensive weapons, but Adrian Peterson is better than them all.
Peterson did not have a strong debut to his 2016 season. Against the Tennessee Titans Peterson carried the ball 19 times for only 31 yards. The Titans keyed on Peterson all afternoon, and he was never able to break free.
Unfortunately for the Vikings' star back, he will continue to see stacked boxes this season. The Vikings' passing attack leaves plenty to be desired, allowing opposing defenses to key on Peterson, and Peterson only.
That being said, this is nothing new for Peterson. He has commanded the attention of opposing defenses for many years and has always found a way to succeed.
I am not overly worried about Peterson's season debut. Sure, it wasn't ideal, but Peterson's track record speaks for itself.
The Packers' defense performed well against the run last week, holding T.J. Yeldon to only 39 yards on 21 carries. It was an impressive performance by the unit, but it does not create a trend.
With all due respect to Yeldon, he is not Adrian Peterson. I expect Peterson to come back in a big way this week, leading the Vikings' offense to success.
Start Peterson with absolute confidence in Week 2.
This article originally appeared on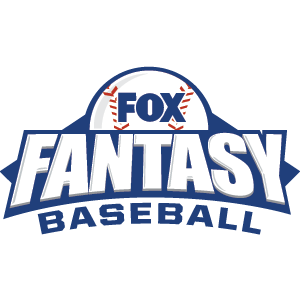 FOX Fantasy Baseball
Join or Create a Free League
Play Now!