Offseason TE moves: Winslow unreliable
Tight ends are a little bit tricker to predict than quarterbacks, running backs or wide receivers.
The tight end position nowadays seems to have a handful of elites, then a bunch of mediocre options after that. The TE you have ranked 30th overall may not be much less productive than the guy you have ranked 12th.
Most tight ends are primarily blockers in offensive schemes. That's their job — stay on the line and block, then hope to catch defenses off-guard when they run out to catch a pass. There are exceptions, of course (Tony Gonzalez, Antonio Gates, etc), but tight ends are typically the final option in a team's passing attack (call it an outlet valve) if the defense has all the primary targets covered.
With that in mind, I'm only going to focus on tight ends who changed teams and have a realistic chance of making some kind of noise in fantasyland next season. As you can imagine, there aren't many of them.
Chris Baker, Jets to Patriots
2008 stats: 21 catches, 194 yards, 0 TDs
Why was he signed?: Maybe because he had more catches against the Patriots than any other team in the NFL and they wanted to take him out of that part of the equation.
Is he the team's top TE?: Only if Ben Watson gets injured.
What kind of fantasy output can we expect from him in 2009? Baker has never been a big-time scorer. He's usually good for maybe 40 yards per game and a touchdown if he's fortunate. However, that was in New York. It's a whole new ballgame when he's going to be sharing the field with Randy Moss, Wes Welker and Tom Brady.
Granted, I just got done teling people in my fantasy chat that I'm not sure we can count on Brady coming right back into the league and tearing it up from the get-go. However, Brady operating at 80 percent may be better than any quarterback Baker has ever worked with. The Pats like throwing to tight ends (and offensive linemen masquarading as tight ends) when they're deep in the red zone. I'd be surprised if Baker goes through all of 2009 without scoring a touchdown, but he's still a TE2 at best.
Robert Royal, Bills to Browns
2008 stats: 33 catches, 351 yards, 1 TD
Why was he signed?: As a much cheaper replacement to Kellen Winslow (who we'll get to shortly).
Is he the team's top TE?: He can be on a given week, but Steve Heiden has been known to post the occasional breakout game.
What kind of fantasy output can we expect from him in 2009? It'll be a tossup between Royal and Heiden for receptions. But check out that yards-per-catch average of his — it was over 10 last season. That's not bad at all, and with a lack of quality targets, Brady Quinn could be looking Royal's way pretty often. Royal is a physical blocker, but he has a decent shot at matching last year's numbers and will probably go undrafted in most leagues. Keep an eye on him in case your starter goes down with an injury.
L.J. Smith, Eagles to Ravens
2008 stats: 37 catches, 298 yards, 3 TDs
Why was he signed?: Because the Ravens are probably getting tired of Todd Heap's suddenly perennial injury woes.
Is he the team's top TE?: Most likely.
What kind of fantasy output can we expect from him in 2009? I really liked this pickup for the Ravens … until Derrick Mason retired a few days ago. Now, Baltimore's wide receiving unit may very well be the least talented in the league from one through five. Mark Clayton had 695 yards and three scores last year, but the next-closest wideout was Demetrius Williams with 180 and one, respectively. Good God, almighty.
What does all that have to do with Smith? Well, he's a solid tight end who can post a big day when he's in the mood, but with receivers this bad, we may see all 11 defenders stuff the box against the Ravens next year and dare them to throw the ball. Not to mention, Joe Flacco still needs to undergo further adaptation to the NFL game. All of those factors combined means this is a perfect storm for Smith to fall into TE obscurity in 2009, which really bums me out. I owned him for a few seasons and it was fun to root for him.
Kellen Winslow, Browns to Bucs (trade)
2008 stats: 43 catches, 428 yards, 3 TDs
Why was he signed?: Because the Bucs haven't had a reliable tight end in some time, and because the new Browns regime was looking to offload him the first chance they got.
Is he the team's top TE?: Yes. Easily.
What kind of fantasy output can we expect from him in 2009? Winslow has never really been the same since returning from two horrific injuries on the same knee … one of them from trying to recover an onside kick late in a game, and another only a few months later while he was doing wheelies on his bicycle. He's been quoted as saying that the pain is so great on the morning after a game that he can barely get out of bed.
Winslow is a cagey, amped up guy who wants to win badly. He might even give you 100 yards and a score on a given week. But with the Bucs also lacking quality wide receiver depth (and they still yet to settle on a starting quarterback, for that matter), I think we can pretty much write off Winslow as a supremely talented player whose career was shortened by a few injuries.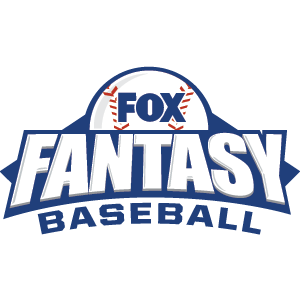 FOX Fantasy Baseball
Join or Create a Free League
Play Now!