O.A.R DePizzo is a fantasy savant
In between tour stops in Park City, Utah and Portland, Maine (Yes, they were back-to-back concerts, but five days apart. Remind me to buy them a map.) O.A.R saxophone player Jerry DePizzo carved out a few hours on a Sunday to reconnect with friends, some of which he has known since Sesame Street, and draft his "Italian Stallions" roster.
Now I could sit here and break down his draft results with analysis on each pick, but as I quickly learned during our interview, this is a league where:
Family vacations outweigh the importance of attending the LIVE offline draft (Note: this owner did find WiFi in the woods and "drafted when not taking family photos – so we'll give partial credit there)

An owner entering his sophomore season was drafting while his wife gave birth to their second child (Note: I like this guy)

Kickers have been known to fall off the board in the 5th round

Terrelle Pryor becomes your backup quarterback when you leave the draft early and let the league draft on your behalf (Note: I like this league)

Learn more about Jerry and his fantasy background in our first "Fantasy Sax" feature from 2011.
These guys bust balls and enjoy every moment of the draft. It's what fantasy football is all about. So, without further ado, here is a recap of Jerry's latest "worst draft ever" with commentary …
Here's my team and reasoning for each pick, though I forget what the draft order was. – Jerry
QB – Drew Brees – I believe he is the most productive offensive player in the past four years. Points machine and celebrity endorser extraordinaire.
RB 2 – Cedric Benson – I feel that the Packers' nasty pass game will open up lanes for the running game. Someone should explain that to the offensive line. Week 1 was a bust. Here's to learning from mistakes. The guy has hands of granite, so I hope this last statement doesn't jinx him or me.
RB 1 Frank Gore – Love the 49ers this year. They are a complete team other than the guy who's handing off the rock. Alex Smith still doesn't pass the eye test for me. Hopefully his head is better than his arm. Either way, Gore is getting the ball.
WR1 – Dez Bryant – Everybody needs one head case on the team.
WR2 – Reggie Wayne -I always try and pick him up. He's always productive and he has the top QB prospect since Peyton Manning moved on to Denver.
TE – Vernon Davis – He's a beast, plays hard, and has a QB with a mediocre arm. I smell TDs.
WR – Sidney Rice – I had him his last productive year in Minnesota. I think he will be one of Wilson's favorite targets.
DST – Jets – How do you spell defense? Rex effin' Ryan!
K – Stephen Gostowski – Tom Brady sneezes touchdowns and craps yardage. This guy is bound to be in field goal range more than any other kicker. I hope so. I picked him up in the 11th round. On a positive note, I waited to the 11th round to draft a kicker this year. (Editor's note: he has been known to jump the gun on drafting kickers – baby steps)
Bench
Andrew Luck – He's the promise child of the NFL.
Tim Tebow – He was my 16th-round pick. I just wanted to annoy everyone in the room. Mission accomplished.
**Cyrus Gray – I have no idea who he is. I picked him because I may use his name as a hotel room alias. (Editor's Note: best draft day justification ever)
Jeff Fuller – He will be mowing my lawn and painting my deck next week, I dropped him for Kevin Ogletree due to the stellar game week 1.
Tony Scheffler – was looking for a starting TE to draft in late rounds so I chose Scheffler. I dropped him for Marcedes Lewis because he had a productive first week and he spells his name with an "a". If I knew him, I would be sure to address him as "MAARRRRcedes."
Chris Givens – Robyn's brother. I figured I'd give him a chance.
Alshon Jeffery – He's gonna get some looks his way with da' Bears new high-octane offense.
With Jerry's fantasy football acumen on the record, how'd he fare in Week 1?
Week 1 Victory: 146.62 to 123.55. Doubters can keep on hating!!!
O.A.R has a handful of shows remaining on their 2012 calendar. Be sure to check out the O.A.R website for more details. Plus, keep an eye out for their LIVE at Red Rocks album to drop around Black Friday 2012. As Jerry put it, "see the band you hate the most at Red Rocks and you will love them." Follow Jerry @jerrydepizzo on Twitter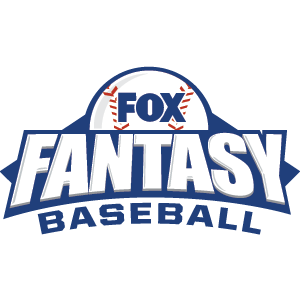 FOX Fantasy Baseball
Join or Create a Free League
Play Now!