Fantasy Basement: Week 9
The Fantasy Basement is a weekly piece that provides fantasy advice on lineup calls, sleepers, waiver-wire moves and rookie spotlights, along with the occasional ramble or two. Why "Fantasy Basement" you ask? There is a common misconception that sports writers dwell in their childhood cellars, that the institution promotes arrested development. Um…how does that have negative connotation? After all, who wouldn't enjoy coming home to fresh-baked cookies and having their laundry done?…Anyway, enjoy!
Start 'Em
QB: Philip Rivers, Chargers
How about these apples: the San Diego signal caller is on pace for 4,873 yards and 34 touchdowns, and only Peyton Manning has a higher QB rating through the first half of the season. Not bad for an arm that went unselected in the majority of FOXSports.com fantasy football drafts.
Rivers should continue this aerial virtuosity against a Washington resistance that has been anything but, allowing a conference-worst 32.7 points per game. A young and inexperienced receiving corps, as well as the venerable-but-vulnerable Antonio Gates, may exude a perception of unsustainability toward Rivers' success. The counter would be the Chargers running assault, or lack thereof, should translate to the passing game remaining the preferred method of attack for the Lightning Bolts. As a corollary, view Rivers as a top-five entity going forward. In a related note, congrats to Rivers and his wife for the birth of their seventh child. Mrs. Rivers is allegedly doing fi…wait, what? SEVEN CHILDREN?!?! I can't even knot a tie, let alone take care of another human being. This dude has seven of them? Dang. Well done, sir.
Other starts: Terrelle Pryor, Russell Wilson
RB: Giovani Bernard, Bengals
Although the Bengals are one of the hottest teams in football, Bernard's stock has taken a precipitous drop in the past month, racking up a modest 135 rushing yards, 14 receptions for 120 receiving yards, one touchdown and one fumble. Part of this is due to Andy Dalton's prosperity, and his opponents weren't exactly conducive to bountiful fantasy days. That should change on Thursday, as Bernard faces a Miami squad giving up the third-most roto points to running backs this year. BenJarvus Green-Ellis is still getting the lion's share of carries for the Who-Deys, yet Bernard will see enough touches on the ground and in the receiving arena to reward his owners.
Other starts: Danny Woodhead, Chris Johnson
WR: Steve Smith, Panthers
It's been two weeks since Carolina upended St. Louis and Smith is still grilling Janoris Jenkins. Two things to deduce from this matter:
1. Never cross Steve Smith.
2. Janoris Jenkins is either the best or worst smack-talker of all-time.
Smith's output has been less than desirable, averaging a career-low 10.5 yards per catch off 32 grabs this season. Luckily for the diminutive Pro Bowler, he's still the primary target for Cam Newton with a team-high 55 balls in his direction (Greg Olsen ranks second with 42 looks). Better yet, the Falcons, who are surrendering the third-most fantasy points to receivers this season, visit Charlotte this weekend, providing a dais for Smith to do damage in the box score.
Other starts: Denarius Moore, Terrance Williams
TE: Coby Fleener, Colts
A matchup with the Texans looks ominous on paper, as Houston has been stout versus tight ends this fall. However, Houston's protection over the middle has been severely weakened with the loss of linebacker Brian Cushing. Speaking of injuries, while many are eying T.Y. Hilton, Darrius Heyward-Bey or LaVon Brazill to see elevation in the Colts passing game in wake of Reggie Wayne's absence, I'm looking at Fleener as the most likely candidate for an increased role.
Also helping Fleener's value is the growing concern over the efficacy of the Indianapolis rushing attack. The team has made a concerted effort to feature the ground game; alas, Trent Richardson has been slower than HealthCare.gov (topical joke!), and Donald Brown is best-suited for a back-up role. Don't be surprised if Andrew Luck's sky forays surge, correlating to an uptick in Fleener's worth.
Other starts: Martellus Bennett, Charles Clay
DEF: Tennessee Titans
Kellen Clemens is the Rams quarterback, right? Right.
Other starts: Indianapolis Colts, Cleveland Browns
Sit 'Em
QB: Andrew Luck, Colts
Luck is 10th in fantasy points per game in standard formats. Coupled with Peyton Manning and Matthew Stafford out this week, Luck appears to be a must-start in most leagues. Cool the jets on that move, Sally. (Or whatever your real name is.) Mentioned above, Indianapolis' opponent, Houston, is susceptible over the middle of the field with the All-Pro Cushing sidelined. Unfortunately for Luck, the Texans pass defense remains sound, yielding a league-low 145.6 yards per contest. Furthermore, though the bye week bestowed extra assimilation time for Indianapolis' complementary receivers, the vacancy of Wayne will be evident. Only start in deeper formats.
Other sits: Matt Ryan, Ben Roethlisberger
RB: Steven Jackson, Falcons
Not an auspicious return for Jackson in Week 8, totaling a whopping six yards on 11 carries. A lesser man would point out that he warned of a Jackson no-show on last week's podcast while his senile and geriatric colleague endorsed the Atlanta back as a top-10 start. Luckily for him, I'm above such schadenfreude…
This weekend won't offer a respite, as Jackson confronts a Carolina front seven that is holding adversaries to 79.3 yards per game, second-lowest in the NFL. In truth, considering the shabby state of the Falcons offensive line, Jacquizz Rodgers' versatility and elusiveness best serves the team's needs at the moment. If Jackson starts off slow, don't be surprised if Rodgers siphons a majority of touches going forward.
Other sits: Stevan Ridley, Mike James
WR: Marques Colston, Saints
Colston entered Week 8 as one of the bigger disappointments in fantasy with just 24 catches for 324 yards. However, as Jimmy Graham was dealing with a foot issue, Colston was envisioned to see an amplified amount of action against a so-so Buffalo defense, keeping his relevancy afloat. Sadly, though the Saints emerged victorious, Colston's fantasy value did not, as the 30-year-old finished with only three snags for 18 yards.
Colston has been a foundational rock for fantasy owners at the receiver slot since 2006, averaging 76 receptions, 1,056 yards and eight touchdowns per season in that span. Sadly, this era is coming to an end. After finishing with 130 targets in 2012, Colston is on pace for a diminished ration of 91 looks. This is especially true in the red zone, where he's garnered just one score. In deep PPR leagues, Colston still merits a roster spot, but a stingy Jets defense, conceding just 315 total yards, should halt the receiver from doing much of substance this week.
Other sits: Danny Amendola, Torrey Smith
TE: Heath Miller, Steelers
New England is keeping opposing tight ends at bay, with the position averaging only 6.5 points in standard leagues against the Pats, and Miller has posted consecutive stink-bombs for his owners. Perhaps he sees some red-zone looks to impede a total washout, but the Steelers' offensive game plan will likely center on attacking New England's helpless front line rather than challenge a pass defense allowing just 215.5 yards per game (fifth-lowest in the league). Don't envision Miller as a top-10 play this week, even with a plethora of byes.
Other sits: Garrett Graham, Delaine Walker
DEF: Dallas Cowboys
I don't care if they're taking on Christian Ponder. No way I'm backing a team that looked like a turnstile in its last game. In fact, pretty sure Calvin Johnson just hauled in another catch over Brandon Carr. Might seem like an astute play, but stay away from a Dallas unit giving up a league-high 422.5 yards per game.
Other sits: New York Jets, Miami Dolphins
Waiver Wire Watch: Nate Washington, Titans
Owned in just 26 percent of FOXSports.com fantasy football leagues, Washington is quietly on pace for a 1,000-yard campaign. The veteran wideout has been silent in October, yet that's mostly a derivative of backup Ryan Fitzpatrick and an ailing Jake Locker under center rather than Washington's personal struggles. For those looking for upside, Washington has been targeted at least eight times in four of the past five games, and Locker is inching closer to full strength. The Rams defense is not one that facilitates big fantasy days, but with six teams on bye, Washington is a good replacement play in Week 9.
Email of the Week
This week's winner is a bit of a cheat, as it comes from my boy Craig, who writes:
Need you to settle a debate: Thumps up or down on Dez (Bryant) blow-up?
Trust me, hypocrisy is one of my pet peeves in life, right up there with marathoners who post "26.2" stickers on cars and media personalities laughing at unfunny jokes on pre-game sports shows. Yasiel Puig is chastised as a me-first player for showing emotion, yet when Matt Carpenter displays the same sentiment, it's because he's "gritty" and "passionate." Not that I'm condemning someone like Carpenter celebrating, just that we're becoming increasingly reliant on pre-existing stereotypes to label every action or deed.
HOWEVAH, can't say I'm down with the, "When Tom Brady yells at his teammates, he's inspiring them, but when Bryant does it, he's selfish," discourse. You know what? Tom Brady CAN bark at his teammates without censure. Such clout is given to guys with five Super Bowl appearances. Considering Dez has five babysitters and had to be restrained by Jason Witten, not exactly the same proposition. I'm not proclaiming that Bryant is a bad egg because of his reaction, yet he's not totally blameless, either.
Whoops, getting the "Joel, stay in your lane" signal, so back to our scheduled program…
Fantasy Flyer: Kenny Stills, Saints
Drew Brees hit pay dirt five times in Week 8's victory over Buffalo, but the big surprise was the output from the rookie Stills. Entering the day with a humble 198 yards on the season, Stills finished Sunday with 129 yards and two touchdowns. Stills remains a raw talent, as his route running leaves much to be desired. Nevertheless, his speed gives the Saints a much-needed deep-ball component, one that could open even more room for the New Orleans receiving backfield of Pierre Thomas and Darren Sproles. With the aforementioned troubles to Graham and Colston, Stills could be a viable play in the second half of the season.
This Week in Brent Celek
I remember seeing my face in the mirror when I was told Santa wasn't real. I observed a poor woman's demeanor after she realized her dog had run away. The scene when Lloyd Christmas witnesses Harry Dunn dropping Mary off at her house. These looks of despondence are no match for the dread in Celek's mug when he saw Matt Barkley coming in for the Eagles last week. I could have sworn a Sarah McLachlan song was playing in the background. Fortuitously for Celek, Nick Foles returns for Philly, making it the first time that sentence has ever been composed. Look for Celek to turn his season around against a pedestrian Oakland defense in Week 9.
2013 stats: 14 receptions, 214 yards, two touchdowns
Linebacker Body Count: Six
Personal Foul on: Dallas Cowboys
The team let Rob Ryan go as defensive coordinator because he tended to overthink schemes. (Also the first time a Ryan has been accused of "overthinking.") All the departed Ryan has done is turn the historically-awful Saints resistance into a Super Bowl contender while the Cowboys defense is one of the league's worst units. Scoreboard, Ryan.
Gatorade Shower Goes to: Marvin Jones, Bengals
Four touchdowns against a Jets secondary that had allowed a parsimonious 10 scores in the previous seven games. That is getting' it DONE, son.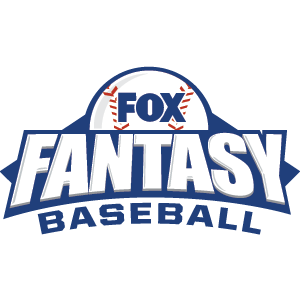 FOX Fantasy Baseball
Join or Create a Free League
Play Now!