RBBC Week 9: Miller Time in Miami
Welcome to the season's eighth edition of our weekly look at fantasy running back committees. Did anyone else need to start Peyton Hillis and Tashard Choice in Week 8? Just me? Good.
In this space, we'll attempt to read the backfield tea leaves to help you with lineup decisions. We'll post this article each Tuesday, and offer updates in our fantasy coverage throughout the week, including in the Friday morning edition of the FOX Sports Fantasy Buzz Blog!
As usual, this series will focus mainly on the more volatile and/or 50-50 situations, but there will be some non-committee and injury notes as well. If you have any questions, the FOXSports.com fantasy staff is always happy to help. The best ways to reach me are via Facebook or Twitter Any tier recommendations below (e.g., RB2) are meant for 12-team standard leagues.
Finally, start/sit recommendations for the players below always depend on the rest of your roster. For specific RB rankings, click here. Rankings will be available at around noon ET each Wednesday.
Bye week: Cardinals, Broncos, Lions, Jaguars, Giants, 49ers
Thursday game: Bengals at Dolphins
Arizona Cardinals
Holy Andre Ellington! Powered by an early 80-yard TD run, Ellington ran 15 times for 154 yards against the Falcons, and added a couple of catches for eight yards. Is he legit? Well, yes … but. There's no doubting Ellington's gamebreaking ability, but head coach Bruce Arians noted Monday that Rashard Mendenhall will "resume his role" when healthy. According to the team's website, that means Mendenhall will take carries from Stepfan Taylor (who had 14 on Sunday), with Ellington getting 15 or so touches. Ellington is probably an RB2, even when Mendenhall plays.
Buffalo Bills
C.J. Spiller got the day off in Week 8 to rest his injured ankle. The idea was that a week off would get Spiller back to full strength, but let's see how practice goes this week. Either way, Fred Jackson is probably an RB2 against the Chiefs.
Carolina Panthers
Head coach Ron Rivera said Monday that the team is "optimistic" about Jonathan Stewart's chances to make his 2013 debut this week. Fantasy mayhem awaits, and you'd be best served watching it from a distance. DeAngelo Williams (eight carries) and Mike Tolbert (seven) didn't exactly blow us away in Week 8, anyway.
Cincinnati Bengals
Just when you thought you could trust Gio Bernard, he carries five times for 18 yards. How's this for an idea: We pretend the Bengals' 40-point blowout of the Jets was an aberration across the board, and start fresh this week with Gio as an RB2 and BenJarvus Green-Ellis as a possible flex option against the Dolphins.
Cleveland Browns
Who needs running backs when you have Air Campbell? The Willis McGahee/Chris Ogbonnaya/Fozzy Whitaker trio appears to be a fantasy wasteland. Apologies to those of you that correctly predicted a Whitaker TD in Week 8, but how can you think about any of these guys?
Dallas Cowboys
So, let's imagine that DeMarco Murray doesn't return from his knee injury in Week 9 (he was a late scratch in Week 8). Can you start Joseph Randle, who has rushed 44 times for 108 yards in two-and-a-half games as Murray's replacement? Only if you're in a bind. With all that said, the early word on Murray is good for this week.
Denver Broncos
Hi there, Montee Ball. Thanks for rushing 11 times for 37 yards and a score against the Redskins. All the fantasy owners who waived you three weeks ago really appreciated it.
Knowshon Moreno is still the lead back for the Broncos, but with Ronnie Hillman a healthy scratch in Week 8 and C.J. Anderson probably not a threat, Ball appears to be Moreno's main sidekick. On a team that often blows out opponents, a guy like that can get double-digit carries.
Houston Texans
Neither Arian Foster (hamstring) nor Ben Tate (ribs) practiced on Monday, but both backs are hoping to return later this week. Backups Dennis Johnson, Deji Karim and Ray Graham are the potential replacements, but … don't even think about it.
Indianapolis Colts
The Colts are back from their bye week, so this is a good time to remind you that Donald Brown had as many touches (14) as Trent Richardson did in Week 7 against the Broncos. Will that split continue? Probably not, but it'll be a lot closer than you'd like unless Richardson starts playing better. Consider Brown as a flex option, and Richardson as a low-end RB2 against the Texans.
Miami Dolphins
Lamar Miller had about double the snaps and double the touches of Daniel Thomas against the Patriots. Let's see it again, Dolphins. If you can still buy low on Miller, give it a try.
New England Patriots
Yuck. Stevan Ridley played well, carrying 14 times for 79 yards and a score, but why did he have to cede 19 additional carries to LeGarrette Blount and Brandon Bolden? Plan to start Ridley against the Steelers this week, but don't get cute with Blount or Bolden. The Pats can be unpredictable, but at least we know Ridley won't disappear.
New Orleans Saints
Four receptions, zero yards, zero carries. Ups and downs are part of owning Darren Sproles, even if this instance was extreme. I'd still start Sproles as a standard flex type against the Jets. Pierre Thomas continued to play himself into the regular-start conversation with a 17-touch, 94-yard outing.
New York Giants
After the bye, what happens? Andre Brown is ready to return, but the Giants probably won't throw Peyton Hillis overboard after two consecutive decent performances, and Brandon Jacobs might be healthy soon. Let's wait to hear what Tom Coughlin says over the next week to 10 days, but I'm starting to think Hillis is the guy to own here, mediocre as he may be.
New York Jets
Your fantasy love affair with Chris Ivory didn't last long, huh? Maybe Ivory got only six carries against the Bengals because the Jets fell behind early and turned to the better-receiving Bilal Powell. This week's decision on Ivory probably requires you to choose between the Saints' soft run defense (4.8 yards per carry) and Drew Brees' ability to light up the Jets. I think the Jets will make it a good game, but still wouldn't bet the house on Ivory – a flex start in standard leagues sounds OK. Plan to bench Powell if possible.
San Diego Chargers
The resurgent Ryan Mathews and the surprising Danny Woodhead come off a bye week with designs on wreaking fantasy havoc against the Redskins. They can both be productive, though not spectacular.
Tampa Bay Buccaneers
Mike James wasn't great against the Panthers, and gets a nasty matchup in Seattle for his second start in place of Doug Martin. Only if you're in a bye-week bind, folks.
Washington Native American Slurs and/or Terms of Respect
Apologies to those who started Roy Helu in Week 8 – Mike Shanahan tricked us again. We need to lean toward benching Helu for now, and start appreciating Alfred Morris' underrated season. ALF has four touchdowns in seven games, and is on pace for nearly 1,300 yards. It's not last year, but some people are acting like he's been a flop.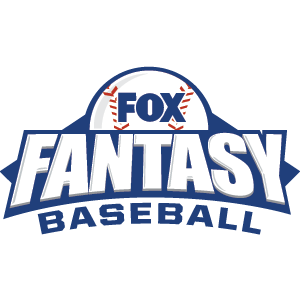 FOX Fantasy Baseball
Join or Create a Free League
Play Now!