Kaepernick a must-play in Week 8
Through seven weeks, our Position vs. Fantasy Defensive Points Allowed tool has become a pretty good guide to help you find good matchups.
As always, please remember that the players listed are mostly meant to be borderline guys, who need reasons for you to play or bench them. You won't see recommendations to start Peyton Manning and Calvin Johnson, because you should always start Peyton Manning and Calvin Johnson. Make sense? Good.
Note: The fantasy points per game (FPPG) referenced below are from FOXSports.com standard leagues, and always refer to the position being discussed.
Finally, it seems that the exceptionally good matchups this week are for the usual offensive juggernauts – the Packers get to bludgeon the Vikings, the Broncos face the subpar Redskins, and the Saints host the porous Bills. That limits our clear-cut borderline options, but we'll figure things out.
Week 8 Byes: Bears, Chargers, Colts, Ravens, Texans, Titans
Thursday game: Panthers at Buccaneers
Quarterbacks
Stay away: Andy Dalton, Bengals (vs. Jets)
Ginger Power! Dalton is on fire, having passed for 709 yards and six touchdowns over the last two games. This week, he faces the J-E-T-S, who are a solid 10th against opposing fantasy quarterbacks (16.9 FPPG). Dalton isn't a must-sit, but if you're on the fence, lean toward the bench side of it.
Also:
– Thinking about Alex Smith for this big bye week? He's 15th among quarterbacks in FOXSports.com fantasy scoring, and normally wouldn't be a terrible idea. However, the Browns rank seventh in real-life pass defense and 12th against opposing fantasy quarterbacks (18.2 FPPG). This isn't the spot to get Smith in there.
Play, play, play: Colin Kaepernick, 49ers (vs. Jaguars in London)
Tally-ho! The Niners and Jaguars get it on in London, where Colin Kaepernick will look to follow up on last week's 68-yard rushing performance. Kaepernick's passing numbers should get a boost as well, since the Jags rank 25th against opposing fantasy quarterbacks (23.5 FPPG).
Also:
– Eli Manning? Again? Yeah, I can see trying him one more time if your QB1 is Andrew Luck, Philip Rivers or Jay Cutler. The Eagles rank 28th against opposing fantasy quarterbacks (24.1 FPPG), and gave up 334 passing yards to Eli in Week 4.
Running Backs
Stay away: BenJarvus Green-Ellis, Bengals (vs. Jets)
Stay away from the Jets, at least if you're a plodding, er, grinding runner. Rex Ryan's D is allowing a league-best 3.1 yards per carry, 77.7 rushing yards per game (second in the league) and 14 FPPG to opposing running backs (seventh). The Law Firm will share duties with Gio Bernard, and is less likely to succeed against a nasty defensive line.
Also:
– Even in this bye-heavy week, Willis McGahee is in a bad spot against the Chiefs' third-ranked fantasy defense (12.6 FPPG to opposing RBs). Also, McGahee had just 21 carries in Weeks 6-7 after running 26 times in Week 5. If the Browns fall behind the Chiefs – which seems likely with Jason Campbell quarterbacking – McGahee's opportunities will diminish as the game goes on.
Play, play, play: Lamar Miller, Dolphins (@ Patriots)
No, this isn't a stubborn "I still think Miller will eventually turn into a fantasy stud" pick. The Patriots have allowed 127.1 rushing yards per game, and rank a mediocre 17th in fantasy defense (17.2 FPPG allowed to opposing RBs). The Dolphins are talking about getting Miller more involved in the passing game, and if he touches the ball close to 15 times on Sunday, he could produce in a flex spot. Miller probably wouldn't be here if it wasn't for all the byes, however.
Also:
– The Broncos may rank first in the league in rushing defense (77.1 rushing yards per game), but they're 25th in fantasy defense (19.2. FPPG allowed to opposing RBs) because they've given up six rushing touchdowns and four TDs through the air to backs. Roy Helu appears to be the Redskins' goal-line guy, he'll be heavily involved in the passing game if the Broncos get a big lead on the 'Skins, and he's averaged 12 touches over his last three games. Start Helu if you have him.
– Stevan Ridley has a matchup coming against the Dolphins' 27th-ranked fantasy defense (20.2 FPPG to opposing RBs). You probably weren't thinking about benching him, but I want to make sure in case you're not paying attention.
Wide Receivers
Stay away: Patriots wide receivers (vs. Dolphins)
The Dolphins' fantasy pass defense, on the other hand, is pretty good, ranking third with 15.8 FPPG allowed to opposing wide receivers. Maybe a Pats' wideout will play well against them, but which one? TE Rob Gronkowski was a black hole last week, sucking up 17 targets and not leaving much for the WRs – Julian Edelman and Aaron Dobson had seven each, while Austin Collie and Kenbrell Thompkins saw five apiece. You might be better off picking names out of a hat than trusting a Patriots' wide receiver in Week 8.
Also:
– Tampa Bay's Mike Williams is questionable for tonight's game with a hamstring injury. If he plays, he'll face a strong Panthers' defense that ranks fourth against opposing wide receivers (15.9 FPPG). He'll also have to contend with teammate Vincent Jackson, who was targeted TWENTY-TWO TIMES last week by rookie QB Mike Glennon. Even if the Bucs activate Williams, let's give him another week on your fantasy bench.
Play, play, play: Terrance Williams, Cowboys (@ Lions)
OK, I'm sold. Williams has scored in three consecutive games, and caught six passes for 71 yards against the Eagles in Week 7. Against a Lions' defense that ranks 28th versus opposing wideouts (27.3 FPPG), he should be in your lineup.
Also:
– With James Jones (knee) tracking toward another missed game, Jarrett Boykin should again be a big part of the Packers' gameplan. Boykin caught eight passes for 103 yards and a TD against the Browns in Week 7, and faces a 25th-ranked Vikings' fantasy defense that has given up 25 FPPG to opposing wide receivers. Boykin isn't just an interesting spot start – he should be viewed as a top-15 WR for Week 8.
– Giants WR Rueben Randle caught six passes for 96 yards and two touchdowns against the Eagles in Week 4. That doesn't mean he'll do it again, but against a defense that ranks dead last against opposing wide receivers (36 FPPG), Randle has a good chance to produce. Also, when considering Randle's place in the Giants' receiving pecking order … will all of Hakeem Nicks' drops cause Eli Manning to look more in Randle's direction?
Tight Ends
Stay away: Zach Miller, Seahawks (@ Rams)
Disclaimer: The borderline tight ends with bad matchups are few and far between this week. That's probably causing you to look at this entry and say, "Who the $#@! Is really thinking about starting Zach Miller?" Well, Miller did catch five passes for 40 yards and a score last week against the Cardinals, so he's not bad, but this week's matchup with the seventh-ranked Rams' fantasy defense (6.0 FPPG) isn't a good one. Besides, when the Seahawks are up by 50 points at halftime, they'll start running on every down.
Play, play, play: Rob Housler, Cardinals (vs. Falcons)
The Cardinals spoke highly of Housler during the offseason, but he missed the first two games due to an ankle injury, and struggled to get back to full speed. He seems to be okay now, with 11 receptions for 83 yards in his last two games. If you need a replacement for Antonio Gates, Martellus Bennett, Coby Fleener or possibly Jimmy Graham, the widely available Housler (owned in 1 percent of FOXSports.com leagues) could be a decent start against the Falcons' 23rd-ranked fantasy defense (9.4 FPPG to opposing TEs).
Also:
– Everyone should start Washington's Jordan Reed at this point, but if you're still on the fence, consider that he's up against the Broncos' 25th-ranked fantasy defense (9.8 FPPG to opposing TEs).
– Hey, Kyle Rudolph! Your pal Christian Ponder will be back under center this week. Let's see you light it up against the Packers' 30th-ranked fantasy defense (12 FPPG to opposing TEs).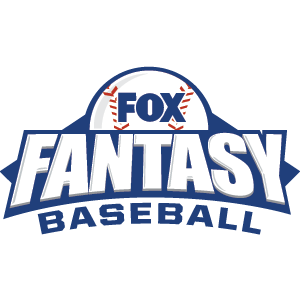 FOX Fantasy Baseball
Join or Create a Free League
Play Now!