Fantasy Basement: Week 3
The Fantasy Basement is a weekly piece that provides fantasy advice on lineup calls, sleepers, waiver-wire moves and rookie spotlights, along with the occasional ramble or two. Why "Fantasy Basement" you ask? There is a common belief that sports writers dwell in their childhood cellars, that the institution promotes arrested development. Um…why is that such a bad thing? Who wouldn't enjoy coming home to fresh-baked cookies and having their laundry done?…Anyway, enjoy!
Start 'Em
QB: Kirk Cousins, Washington
Don't misconstrue this as aspersion on RG3. Griffin's evolution into a pocket passer was not going to happen overnight, and factoring in the dramatic shift in offensive philosophies, the former Heisman winner's progress was encouraging. Unfortunately for Griffin, his dislocated ankle injury will likely sideline him for two months, bequeathing the job to Cousins.
Already sculpted in the prototypical mold that Jay Gruden's offense requests, Cousins could ultimately prove a better signal caller for Washington, at least in the win-now perspective. He gets a nice starting platform in Week 3, taking on a Philadelphia secondary that ranked last in pass defense in 2013 and has conceded a league-high five scores through the first two weeks. With DeSean Jackson intending to play, Cousins will have a fully-equipped arsenal to light up the scoreboard.
Other starts: Tom Brady, Russell Wilson
RB: Chris Ivory, Jets
Gang Green has stuck to its promise of a time share, verified in Chris Johnson's 25 rushing attempts to Ivory's 23 carries. It's an equivalence that should be nearing an end, as Ivory has left Johnson in his wake with a mark of 6.3 yards per attempt (versus CJ.75K's 3.6 figure). Perhaps this efficiency shouldn't come as a surprise: Ivory flaunts a robust average of five years per rush in 461 career runs.
Johnson won't be completely excluded from the Jets' offense, with his superior receiving contributions maintaining his relevance. In terms of work on the ground, expect to see more of Ivory this weekend against a vulnerable Chicago front seven, earning him a Flex start in standard leagues.
Other starts: Zac Stacy, Bobby Rainey
WR: James Jones, Raiders
Historically I've warned against starting Oakland wideouts. Like movie sequels or fortune cookies, it usually ends in disappointment. (My last "fortune" was "The sun will also rise for your enemies," which I believe was used as a trailer voiceover for that terrible Denzel Washington hitman movie.) This week serves as an exception to this guidance. Not that I think the Raiders have a shot versus the Patriots; rather, the Silver and Black should be behind most of the game, correlating to air raids early and often. Jones, who received 14 looks in his direction in Week 2, will be the benefactor if this scenario comes to, ahem, "pass." There might be slight worry that Jones could be stranded on Revis Island, but the upside warrants the risk. As a WR3 or Flex, give Jones the starting nod.
Other starts: Mike Wallace, Vincent Jackson
TE: Jared Cook, Rams
For those searching for a sound, dependable player in the TE spot, Cook merits consideration, The Cowboys are allowing the most points to the position, and Cook has turned into a de facto safety net for St. Louis. Also, Austin Davis…not half bad! Of course, you'd look like a suitable replacement too in the footsteps of Shaun Hill. Outside of the upper echelon of tight ends, ride Cook, available in 84.7 percent of leagues, against the Cowboys.
Other starts: Kyle Rudolph, Larry Donnell
DEF: Indianapolis Colts
Or as they're known in these parts, "The Team that's playing against Chad Henne."
Other starts: Buffalo Bills, New Orleans Saints
Sit 'Em
QB: Colin Kaepernick, 49ers
I like the Niners emerging from the desert victorious, but it won't be a stylish affair. Even with the losses of Daryl Washington and Darnell Dockett, the Cardinals remain a brutal challenger, conceding only 31 points through two contests. Despite his stumble out of the gate (three touchdowns, four turnovers), owners shouldn't throw in the towel on Kaepernick. In that same vein, a host of quarterbacks have fortuitous matchups this week. With Kaepernick not quite on the same page as his receivers at the moment, mixed with Arizona's defense, keeping him on the bench for Week 3 is the prudent move.
Other sits: Andrew Luck, Tony Romo
RB: Rashad Jennings, Giants
As I wrote earlier this week, the West Coast philosophy, intended to promote efficiency, has produced the opposite effect for the G-Men. New York is averaging a conference-low 261 yards in total offense, Eli Manning ranks 32nd in QB rating and the team's minus-six turnover differential is worst in the NFL. The rushing game has not been immune to this mess, managing just 2.7 yards per attempt. Jennings is not the spur of this ineptitude; if anything, Manning's air attack has severely encumbered Jennings' turnout. Alas, until Manning and his receiver get in sync, Jennings' output will continue to suffer. Coupled with a stout Houston defense across the line, Jennings is best left on the pine this weekend.
Other sits: Terrence West, Steven Jackson
WR: Torrey Smith, Ravens
Baltimore was adamant that Smith would be a bigger component in its offense this year, yet through two weeks, the fourth-year wideout has a meager four catches for 60 yards. Worse, Joe Flacco has targeted him just 10 times. For context, 35-year-old Steve Smith has seen 25 balls in his direction; hell, even backup tight end Owen Daniels has seen 11 looks.
Smith proprietors shouldn't jump ship. Keep in mind, Smith hauled in 1,128 yards last year. Unfortunately, he has failed to progress as a complete wideout, acting only as a deep-ball threat at the moment. Things won't get better this week with All-Pro Joe Haden shadowing Smith. Only play in leagues that reward long-distance scores.
Other sits: Victor Cruz, Sammy Watkins
TE: Martellus Bennett, Bears
Could understand trepidation in shutting Bennett down this week following a strong start (15 receptions, 107 yards, two touchdowns). While it wouldn't be a shock if Bennett submitted another commendable outing, the Jets do present a hurdle, giving up the fewest yards to tight ends thus far. In leagues with 10 teams or less, consider alternative routes at the position.
Other sits: Delaine Walker, Heath Miller
DEF: Seattle Seahawks
In the Emerald City, I don't see the Hawks going down. Conversely, Peyton Manning should still be good for three trips to pay dirt. If you have the bench room to facilitate a move, give Seattle a seat and pick a defense off the waiver wire.
Other sits: Detroit Lions, New York Jets
Waiver Wire Watch: Mohamed Sanu, Bengals
For the second week in a row, a major Bengals fantasy asset hits the infirmary. A.J. Green is the latest victim to the injury bug, succumbing to a foot and toe ailment. Although Green is expected back after Cincinnati's Bye in Week 4, these types of afflictions tend to linger throughout the season. Remembering that the Who Deys are already without Marvin Jones, he of 10 touchdowns a season ago, Cincinnati is extremely thin at receiver. Enter Sanu, a third-round pick out of Rutgers in 2012. His first two professional campaigns have been quiet, amassing just 609 receiving yards, but new offensive coordinator Hue Jackson has made a concerted effort to get Sanu more involved this fall. The early returns on this venture have been promising, with Sanu bringing in 120 receiving yards and also connecting on a 50-yard air strike against the Falcons. The Titans secondary isn't a pushover, yet they can be had. Green owners looking for a replacement this week should implement Sanu, who's available in 85.7 percent of FOXSports.com Fantasy Football leagues.
Email of the Week
Throughout the season we'll be emptying out the fantasy fan mail in this column and the occasional mailbag post. Reach us on Twitter @JoelMBeall or email – jbeallfoxsports AT gmail.com. This week's email comes from Jacqueline P. in Greensboro, NC:
I have Adrian Peterson, Doug Martin, Ryan Mathews Toby Gerhart and Andre Williams in a 10-team league. Do I drop AP or Mathews? Will Martin play with short week? Should I trade for someone else?
Rarely do messages of any electronic medium elicit an audible response, but after reading Jacqueline's post, I let out such a distinct, "Oh man, that poor bastard" sigh that a few co-workers came over to see what was wrong, only to respond in similar fashion. Jacqueline, my condolences. Also, I'm sure Gerhart's thrilled to be lumped with two injured players, a second-string rookie and a social pariah.
It does appear the Muscle Hamster will be back for Thursday's rendezvous with Atlanta. How much time he'll see is a fickle matter, although he is running with the first-team squad in practice and the Falcons have been dominated on the ground in the early going. As it's a 10-team format, you have a good chance to snag one of Donald Brown, Knile Davis, Lamar Miller, Khiry Robinson or Ahmad Bradshaw. If it's not a keeper league, drop Williams for one of the aforementioned players. In a keeper universe, drop Mathews or a backup WR or TE.
Fantasy Flyer: Harry Douglas, Falcons
Don't roll your eyes. Sure, every time Julio Jones or Roddy White are battered and bruised – which is often – Douglas pops up as a waiver-wire name, making this suggestion not the most enticing of adds. Yet fantasy football owners have a bad habit of discounting proven veterans in favor of the unknown projections for young guns. This obsession can be seen in this week's pick-up trends, with Jacksonville's Allen Robinson garnering more attention than Douglas. Granted, White and Jones have not been ruled out for Week 3, but both are nursing injuries to the severity that Douglas, even with the duo's presence, should see an elevated role in the Atlanta offense. Coming off a 1,000-yard season in 2013, Douglas, owned in just 3.8 percent of FOXSports.com leagues, deserves a roster spot in PPR leagues against a ho-hum Tampa defense.
This Week in BRENT CELEK
A handful of readers emailed and Tweeted their jabs after Celek dropped a touchdown pass on Monday night. What, you think I'm bailing on Stone Cold Celek after a goose egg in the box score? This space isn't run by a Heat fan, brother. Not that Celek is totally excused from censure. While praising the efforts of Zach Ertz in this interview, our man committed a mortal sin: dropping a first-letter-first-name-plus-first-syllable-last-name handle on DeSean Jackson, a practice used by cliché-ridden sportscasters and frat boys. You're better than that, Brent.
2014 stats: Three receptions, 15 yards
Linebacker Body Count: Two
Personal Foul on: Minnesota Vikings
Minnesota didn't suspend Adrian Peterson on moral grounds. That's pretty clear by the club re-activating the running back on Monday, which was predicated off a feeble showing in Week 2. Instead, the Vikings barred Peterson because of pressure from sponsors and the public. So for those keeping track at home, Minnesota's priorities are 1. Money 2. Winning and ?. Principle.
Gatorade Shower Goes to: Buffalo Bills
The team's 2-0 mark is secondary compared to the recent broadcast that the team will stay in Buffalo. Also in uplifting news, Jim Kelly announced he's cancer-free. With the ominous tone of the 2014 season, it's a much-needed ray of sunshine.
Joel Beall is a writer for FOXSports.com and WhatIfSports.com, and is the host of the Fast Break on FOX podcast. He lives with a Golden Tee machine and a jump shot that's broken. Reach Joel on Twitter @JoelMBeall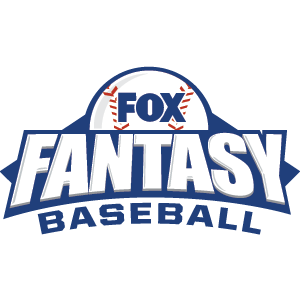 FOX Fantasy Baseball
Join or Create a Free League
Play Now!