Fantasy Positional Matchups: Week 15
Through 14 weeks, our Position vs. Fantasy Defensive Points Allowed tool has solidified as a pretty good guide to help you find friendly matchups. It's fantasy semifinal time, and we want you to make the best lineup decisions possible.
As always, please remember that the players listed are mostly meant to be borderline guys, who need reasons for you to play or bench them. You won't see recommendations to start Peyton Manning and Calvin Johnson, because you should always start Peyton Manning and Calvin Johnson. And Josh Gordon. Holy cow, Josh Gordon.
Note: The fantasy points per game (FPPG) referenced below are from FOXSports.com standard leagues, and always refer to the position being discussed.
Thursday game: Texans at Jaguars
Quarterbacks
Stay away: Tom Brady, Patriots (@ Dolphins)
The Dolphins' defense ranks fifth against opposing fantasy quarterbacks, allowing 15.6 FPPG, but that's not the only reason we're wary of Brady this week. "Non-Gronk Brady" averaged 16.6 FPPG during the first six weeks of the season, while his alter ego "Gronk-Assisted Brady" averaged 22.1 FPPG over the next seven. This doesn't appear to be a favorable situation for Gisele Bundchen's hubby, and next week's game at Baltimore won't be a picnic, either.
Also:
– Andy Dalton has been a Jekyll-and-Hyde fantasy performer in 2013, throwing for three or more touchdowns in five games, and one or none in five more. Dalton's Sunday night matchup at Pittsburgh (18.3 FPPG to opposing QBs) is one you should consider passing on.
Play, play, play: Alex Smith, Chiefs (@ Raiders)
Did you know that Smith is 11th among quarterbacks in FOXSports.com standard fantasy scoring this season? His matchup with the 28th-ranked Raiders' fantasy defense (22.2 FPPG to opposing QBs) is one that his fantasy owners should like.
Also:
– Yes, I was the guy who kept saying, "If Matt Flynn got cut by the Raiders and Bills, why does anyone think he'll be good in the Packers?" Flynn hasn't been good … but the Cowboys (25.9 FPPG to opposing fantasy QBs) are the cure for all that ills a struggling passer. Flynn actually wasn't bad against the Falcons last week, throwing for 258 yards and a score. He's QB13 on my board this week – not great, but solid.
– I've seen enough Case Keenum questions lately to know that some of you are struggling at the quarterback position. New Redskins starter Kirk Cousins is widely available, and has a matchup with the Falcons' 29th-ranked fantasy defense (22.5 FPPG to opposing QBs). I have Cousins at QB15, meaning that you can grab him if you really need some help.
Running Backs
Stay away: Shonn Greene, Titans (vs. Cardinals)
Greene had a nice game against the Broncos, running nine times for 46 yards and two scores. However, he's more of a short-yardage back than anything else, and has a matchup with the league-best Cardinals' fantasy defense (11.9 FPPG to opposing RBs). Starting Greene this week would be a case of outsmarting yourself based on a recent strong outing.
Also:
– Chris Ivory had a productive Week 14, running 18 times for 76 yards and a touchdown. This week, Ivory and the Jets travel to Charlotte, where Luke Kuechly and the Panthers' third-ranked fantasy defense (13.1 FPPG to opposing RBs) will be waiting. Ivory has been too inconsistent to trust in this spot.
– Speaking of the Panthers, Jonathan Stewart will miss at least two games due to a knee injury. That leaves Mike Tolbert and DeAngelo Williams to share the work against the Jets' fourth-ranked fantasy defense (13.1 FPPG). You'll want to avoid any runners in the Jets-Panthers game.
Play, play, play: Donald Brown, Colts (vs. Texans)
Brown ran for just 11 yards on four carries in Week 14, but that may have been because the Colts played from behind all day. This week, he's in a nice spot against the struggling – and sinking, Texans' fantasy defense (19 FPPG to opposing RBs), which allowed 149 rushing yards to the Jaguars last Thursday.
Also:
– I think the Saints could be walking into a trap in St. Louis, but that doesn't mean we should avoid Pierre Thomas in a terrific matchup with the Rams' 28th-ranked fantasy defense (22.1 FPPG to opposing RBs). Thomas is a solid RB2.
– With Willis McGahee "very doubtful" due to a concussion, Chris Ogbonnaya looks like a sneaky flex play against the Bears' swiss-cheese run defense (23.1 FPPG to opposing RBs). The Bears have allowed 157 rushing yards per game this season, which is 21.2 yards more than the next worst team. I'm 5'6", 170 pounds and can't break six seconds in the 40, but I'm pretty sure I could post 100 rushing yards against the Bears.
Wide Receivers
Stay away: Vincent Jackson, Buccaneers (vs. 49ers)
The 49ers rank seventh (17.9 FPPG) against opposing fantasy wideouts, but that's not the only reason V-Jax is a risky play. After getting more targets than he could ever want over the season's first seven games, he's seen just 16 looks from Mike Glennon over the last three games, and he has three or fewer receptions in five of his last six outings. Oh, and he's dealing with a hamstring issue, too. Could things change? Sure, as Jackson is by far the Bucs' best receiver. However, I've got him at WR18 this week. V-Jax can start for you, but he's not a great play.
Also:
– Hakeem Nicks finally had a big game in Week 14, but remember that 43 of his 135 yards came on a Hail Mary right before halftime. With a matchup against the Seahawks' second-ranked fantasy defense (15.6 FPPG to opposing WRs) on tap, the inconsistent Nicks isn't a recommended play.
– I really like Michael Floyd, but he's a little banged up with an ankle injury, and missed Wednesday's practice. Is he a must-bench against the Titans' top-ranked fantasy defense (14.8 FPPG to opposing WRs). No, but I'd lean toward "sit" if I owned him.
Play, play, play: Cordarrelle Patterson, Vikings (vs. Eagles)
You know why you should grab Patterson now? Because he'll be one of the featured players on the 2014 Fantasy Draft Hype Train. Next July and August, you won't be able to prepare for your season without seeing his name in close proximity to the word BREAKOUT. Frankly, I'm pretty sure I'll be sick of him by August 10.
Patterson and the Vikes have a home matchup with the Eagles' bottom-ranked fantasy defense (29.3 FPPG to opposing WRs) in Week 15. Patterson has 14 receptions over his last three games, and if Adrian Peterson is out, he might get a few carries. They're trying to get the ball in Patterson's hands, folks.
Also:
– Cecil Shorts is normally a low-end RB2, and I've got him at WR17 this week against the Bills' 30th-ranked fantasy defense (27.6 FPPG to opposing WRs). Start CSIII if you have him.
– Brandon LaFell against the Jets' 28th-ranked fantasy defense (26.4 FPPG to opposing WRs)? Maybe, if you need to reach deep.
Tight Ends
Stay away: Heath Miller. Steelers (vs. Bengals)
No big names here, but you might want to avoid Miller against the Bengals' 10th-ranked fantasy defense (6.8 FPPG to opposing TEs). Miller catches eight passes in some games, one in others … nah.
Also:
– Brandon Myers has rebounded lately, catching 15 passes for 158 yards and three touchdowns over his last three games. That's mediocre, putting him the matchup TE category. With the Seahawks ranking fifth against opposing fantasy tight ends (6.2 FPPG), you'll probably want to avoid Myers.
Play, play, play: Delanie Walker, Titans (vs. Cardinals)
Want an example of how friendly the Cardinals are to opposing tight ends? Jared Cook is 10-190-2 in two games against the Cards, and 33-416-2 in 11 games against everyone else. The Cardinals rank last with 14.5 FPPG allowed to opposing tight ends, making the returning Walker (concussion) looks like a solid fantasy start.
In three games before getting hurt against the Colts, Walker was targeted 27 times, catching 19 passes for 199 yards and two touchdowns. Ryan Fitzpatrick likes him, and this matchup likes him more for fantasy purposes.
Also:
– Coby Fleener is in a nice spot against the Texans' 23rd-ranked fantasy defense (9 FPPG to opposing TEs). I know you've probably been expecting more from Fleener, but he's got 24 receptions for 276 yards over his last five games. That's not bad.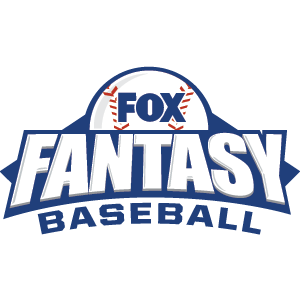 FOX Fantasy Baseball
Join or Create a Free League
Play Now!