Fantasy Football Week 14 takeaways
That was something else, wasn't it? No, not the Baltimore-Minnesota ending, the winter wonderland in the City of Brotherly Love, the Browns doing Browns things or the Steelers coming this close to pulling off the greatest football ending since, well, last Saturday in Auburn. I'm, of course, referring to the action emitting from the Big Apple. That's right, Geno Smith only turned the ball over once! The NFL, she is an unpredictable muse.
Five takeaways from Week 14 action:
Can Marques Colston be trusted?
His Sunday night conquest (nine receptions, 125 yards, two touchdowns) feels like an aberration, and there's no denying that, statistically, Colston is having the worst season since entering the league in 2006. In truth, aside from a rough autumn stretch (44 yards in three games), the Saints receiver hasn't been that bad, averaging 75.2 yards per outing in non-October tilts. Moreover, Week 14's feats marked the third time in five games that Colston crossed the 80-yard barrier.
New Orleans doesn't have the easiest of itineraries in the final three weeks, yet few can derail Drew Brees' aerial assault. (Before you fire off the comments, Seattle fans, take a look at yesterday's scoreboard.) In most standard formats, give the starting nod to Colston.
Load up on Chargers this week…
…because Denver's defense is riddled with problems. A case could be made to belittle the elevated amount of yards allowed, in the sense that the Broncos often find themselves in a preventative state thanks to its juggernaut offense. To a degree, there's virtue to this perspective. What can't be depreciated is the unit's 26.5 points per game, 26th in the league. Most of this stems from Denver's beat-up and beleaguered secondary, though the front seven hasn't been a paragon of strength. Von Miller has been adequate in return, but far from the All-Pro force before his steroid suspension. (Funny how that happens, eh?)
Philip Rivers, Keenan Allen, Danny Woodhead, Antonio Gates, Ryan Mathews, even Ladarius Green and Vincent Brown: smoke 'em if you got 'em, fantasy land.
In the words of Jim Ross, "Is that…my God, it's Aaron Rodgers!
Heading into Week 14, I think Green Bay had the mindset of shutting down Rodgers if the Packers fell to the Falcons. Given Matt Flynn was starting for the Cheeseheads, a realistic "if." Lo and behold, somehow the Pack emerged victorious. Coupled with a Detroit loss, the Packers' playoffs hopes have been suddenly revived.
Enter Rodgers, who has missed five games (four starts) with a collarbone injury. The franchise has erred on the side of caution, and rightfully so with its star, a sentiment that's not always the case in the win now-now-NOW atmosphere of the NFL. (Cut to every Washington fan nodding their head.) The Super Bowl MVP was back in pads last week, and by all accounts has waited the proper amount of time for the injury to heal. Taking on a Cowboys secondary that's surrendering a league-high 294.9 passing yards per game, Rodgers becomes a must-play this week. I imagine there's a share of trepidation inserting a potentially-hobbled QB in his first game back, but given the game will be in Dallas (canceling out weather concerns) and the 82.3 percent chance that the Cowboys defense is being coached by a cardboard cutout (not been the greatest of falls for the Kiffin family, has it?), feel free to ride the 30-year-old in the lineup.
What's that saying about karma?
For whatever reason, the last part of that adage is slipping my mind. Believe it applies to Mike Tomlin at the moment. Forget docking the Steelers a draft pick. The gridiron gods' punishment for Tomlin's do-si-do on Jacoby Jones – causing Brown to step on the sideline, negating a walk-off win for the Steel City – was a bigger kick in the groin than any reprimand from the league office.
In a related note, "It's been shocking to me that my actions could have been perceived or have been perceived in any way as intentional in regard to my action on that play," Mike Tomlin said. "I would never do such a thing. I would never consider doing such a thing." Guys, next time your lady accuses you of doing something you clearly did, drop that dandy on her.
Toby Gerhart is available in 97.4 percent of leagues
I say this not just for Week 15 filler, or even as a ROS replacement. Additionally, I'm prefacing this with a gigantic asterisk. Keeping this in mind, I have a hunch that Adrian Peterson won't be suiting up in purple in 2014, putting Gerhart as the de facto primary back in Minnesota. For those in dynasty or keeper leagues, snagging the fourth-year back out of Stanford, who's been strong in AP relief at 7.9 yards per carry in 36 attempts, is imperative.
Coach Leslie Frazier mentioned that Gerhart tweaked his hamstring Sunday, and the extent of the injury is unknown. If Gerhart is unable to go against the Eagles this week, look to Matt Asiata to ascend the backfield throne for the Vikings.
Joel Beall is a writer for FOXSports.com and WhatIfSports.com. He lives with a Golden Tee machine and a jump shot that's currently broken. Reach Joel on Twitter @FOXSportsBeall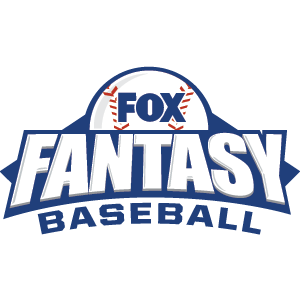 FOX Fantasy Baseball
Join or Create a Free League
Play Now!