Week 13: Bronco backfield worries
Welcome to the season's 12th edition of our weekly look at fantasy running back committees. Are you really going to ruin your Thanksgiving dinner worrying about how many carries Joique Bell will get? Darned right you are!
In this space, we'll attempt to read the backfield tea leaves to help you with lineup decisions. We'll post this article each Tuesday, and offer updates in our fantasy coverage throughout the week, including in the Friday morning edition of the FOX Sports Fantasy Buzz Blog!
As usual, this series will focus mainly on the more volatile and/or 50-50 situations, but there will be some non-committee and injury notes as well. If you have any questions, the FOXSports.com fantasy staff is always happy to help. The best ways to reach me are via Facebook or Twitter. Any tier recommendations below (e.g., RB2) are meant for 12-team standard leagues.
Finally, start/sit recommendations for the players below always depend on the rest of your roster. For specific RB rankings, click here. Rankings will be available at around noon ET each Wednesday.
Bye week: NO MORE BYES!
Thursday games: Packers at Lions, Raiders at Cowboys, Steelers at Ravens
Arizona Cardinals
Rashard Mendenhall and Andre Ellington shared the load pretty equally during the Cardinals' destruction of the Colts, with Mendenhall getting some extra points from a five-yard touchdown run. Look for more of the same this week in Philly, where the Eagles own the league's 21st-ranked rushing defense.
Baltimore Ravens
Hmm … so Ray Rice's Week 11 outburst was more about a horrible opponent (the Bears) than a turnaround, huh? As feared by some – but not enough by me – Rice (16 carries, 30 yards) was smothered by the Jets. He'll face the Steelers' 23rd-ranked run defense on Thanksgiving night, so while he could be worth a low-end RB2 slot, don't expect too much.
Bernard Pierce ran 11 times for 30 yards in Sunday's loss, and played 30 snaps to Rice's 35. This situation bears watching, but I'd still have a hard time starting Pierce in Week 13.
Buffalo Bills
With a bye week to rest his injured ankle, and a home matchup with the 28th-ranked Falcons' defense on tap, is THIS the week that C.J. Spiller breaks out? Hmm … I think I'll rank him as a low-end RB2. Give him another chance – for me.
Jackson merits RB2 status as well. The Falcons can't stop anyone.
Carolina Panthers
Still a three-headed monster along with a quarterback who steals red-zone carries. Still a fantasy owner's nightmare. Stay away if you know what's good for you. Grab DeAngelo Williams if you must pick one in a reeeeeaaaaallllllyyyyy deep league.
Chicago Bears
No committee here, but I just wanted to mention that TD vulture Michael Bush ran seven times for ZERO yards AND a one-yard score against the Rams. Five of those carries were from the one-yard line. Ouch.
Cincinnati Bengals
Welcome back, Gio Bernard! Enjoy your friendly matchup with a soft Charger D that allows 4.9 yards per carry. Your committee partner, BenJarvus Green-Ellis, can be useful as a flex play this week, so give him some encouragement for us, OK?
Cleveland Browns
Would you believe it if I told you that Fozzy Whittaker led the Browns ' backs in snaps (39) and touches (seven) against the Steelers? So much for my Chris Ogbonnaya excitement. However, since the game was a blowout, the backfield rotation might not have meant too much, so don't quit on Ogbonnaya just yet. But don't consider him beyond a borderline flex role, either .
On a related note, Willis McGahee has carried 10 times over his last two games. Ugh.
Detroit Lions
Nineteen touches for Reggie Bush against the Bucs, and seven for Joique Bell. Look for a similar scenario on Turkey Day against Aaron Rodgers … er, Seneca Wallace … um, Scott Tolzien … uh, I mean Matt Flynn. I think.
Denver Broncos
Shoo-in fantasy MVP Knowshon Moreno exploded against the Patriots on Sunday night, running 37 times for 224 yards and a touchdown. Unfortunately, Moreno injured his ankle during the overtime period. The official report is that Moreno is day-to-day with a bruised ankle, but reports of him using a boot and walking with a crutch won't make his fantasy owners sleep easier. If you want to grab Moreno's replacement, Montee Ball (owned in 43 percent of FOXSports.com leagues) is probably the play despite a benching following his third-quarter fumble on Sunday. C.J. Anderson and Ronnie Hillman will be less likely to contribute in the event of a Moreno absence.
Houston Texans
No, I don't know why Ben Tate gained ONE yard on seven carries against the freaking Jaguars, and gave way to a surprisingly effective Dennis Johnson (13 carries, 74 yards). Maybe it has something to do with him not practicing all week due to a bunch of cracked ribs. Whatever the problem, Texans head coach Gary Kubiak said Monday that Tate is still his lead back. If you have any ideas about starting Johnson against the Patriots, know that it's a risky proposition.
Indianapolis Colts
Maybe Donald Brown and/or Trent Richardson will play better this week, since the Titans aren't likely to crush the Colts the way the Cardinals did in Week 12. The Titans have a mediocre run defense, but that doesn't make either Colts' back more than a flex consideration. I'd have a hard time starting Richardson unless the rest of my fantasy backfield was suspended or had broken legs.
Jacksonville Jaguars
Head coach Gus Bradley said last week that Jordan Todman would get more work, and he wasn't lying, as Todman ran 11 times for 31 yards to Maurice Jones-Drew's 14 carries for 84 yards. MJD also ran for a score and added six receptions for 60 yards, so he's still the lead back for the Jags, and Todman is still a borderline fantasy roster candidate. However, this situation bears watching. Backup Justin Forsett is probably done for the season with a broken foot.
Miami Dolphins
Daniel Thomas will miss at least three weeks due to a torn ligament in his ankle, so Lamar Miller gets the unquestioned lead back role that his fantasy owners have longed for all season. This week's opponent: The Jets, who have the league's best run defense by a pretty good margin. Miller's likelihood of getting 15-20 touches probably warrants a fantasy start in most cases, but this matchup is as difficult as they come.
Minnesota Vikings
No, I'm not worried about Toby Gerhart carrying eight times for 91 yards against the Packers. Nothing to see here – all is well.
New England Patriots
Reports from Foxboro suggest that Stevan Ridley will meet this week with representatives from the Federal Witness Protection Program after losing a fumble for the third consecutive game. Bill Belichick can't possibly trust Ridley right now, and you shouldn't, either.
On the bright side, Brandon Bolden ran pretty well (13 carries, 58 yards, TD) after Sunday's fumble-related exiles for Ridley and LeGarrette Blount. For this week, consider starting Bolden as a flex, and roll with Shane Vereen (10 carries, 31 yards; eight receptions, 60 yards) as an RB2 in any format. Bolden is owned in 1.7 percent of FOXSports.com leagues.
New Orleans Saints
Even if Darren Sproles returns Monday night at Seattle, the increasingly reliable Pierre Thomas will be the best fantasy option in the Saints' backfield. Thomas figures to get at least 15 touches, and be productive regardless of the opponent.
An active Sproles is a good PPR play, but Thomas' recent effectiveness makes Sproles a dicey play in standard leagues. As for Mark Ingram, only a Sproles absence should cause you to consider him.
New York Jets
We'll have to wait and see if Chris Ivory's sprained ankle will cause him to miss Sunday's matchup with the Dolphins. If Ivory can't go, consider a flier on Bilal Powell against the league's 26th-ranked run defense. It's going to be funny to watch the Jets make the playoffs with the league's worst quarterback.
Oakland Raiders
We should know by Wednesday if Darren McFadden (hamstring) will be ready to return for the Thanksgiving Day clash with the Cowboys. If DMC plays, he'll be in a timeshare with Rashad Jennings, and probably on the shorter end of it. If McFadden doesn't play, Jennings will be a strong fantasy RB2.
San Diego Chargers
Danny Woodhead and Ryan Mathews rank 14th and 18th, respectively, in FOXSports.com fantasy scoring among running backs. Even though Woodhead hasn't surpassed 10 touches in his last three games, I'd find a way to start him against the Bengals this week. Mathews warrants starting status as well, but keep an eye on the hamstring injury he suffered on Sunday.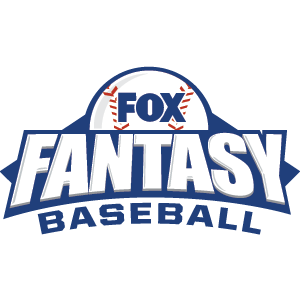 FOX Fantasy Baseball
Join or Create a Free League
Play Now!