2013 Week 12 RBBC
Welcome to the season's 11th edition of our weekly look at fantasy running back committees. No, I don't care if you're still angry about the refs picking up that flag in Carolina last night.
In this space, we'll attempt to read the backfield tea leaves to help you with lineup decisions. We'll post this article each Tuesday, and offer updates in our fantasy coverage throughout the week, including in the Friday morning edition of the FOX Sports Fantasy Buzz Blog!
As usual, this series will focus mainly on the more volatile and/or 50-50 situations, but there will be some non-committee and injury notes as well. If you have any questions, the FOXSports.com fantasy staff is always happy to help. The best ways to reach me are via Facebook or Twitter. Any tier recommendations below (e.g., RB2) are meant for 12-team standard leagues.
Finally, start/sit recommendations for the players below always depend on the rest of your roster. For specific RB rankings, click here. Rankings will be available at around noon ET each Wednesday.
Bye week: Bills, Bengals, Eagles, Seahawks
Thursday game: Saints at Falcons
Arizona Cardinals
Tough day for Andre Ellington, who got just 13 yards from scrimmage on 10 touches AND had some of his dreadlocks ripped out by Jaguars DE Jason Babin. Let's pretend Week 11 never happened and get Ellington back in there as a low-end RB2.
Rashard Mendenhall fared a bit better against the Jags, but only because he had a five-yard TD run to go along with his 13 carries for 14 yards. Mendenhall should only be considered to start against weak run defenses, like the 28th-ranked Colts in Week 12. You'd better have some pretty poor options to start him, though.
Baltimore Ravens
Welcome back, Ray Rice! Rice ran for 131 yards against the Bears after gaining just 289 in his first eight games. One game doesn't necessarily mean a full comeback, but roll with Rice against the very tough Jets, because his workload is too big to ignore. Sit second fiddle Bernard Pierce unless you're desperate.
Buffalo Bills
Speaking of the Jets, they shut down Fred Jackson (39 yards on 14 touches) and C.J. Spiller (16 yards on 15 touches). Spiller will reportedly ditch his ankle braces after the bye, and could be an interesting start against the Falcons in Week 13. Yes, I'm a Spiller apologist. So what?
Carolina Panthers
The Dolphins' run defense ranks 25th in the league (122.6 rushing yards per game), but none of the Panthers' backs (Jonathan Stewart, Mike Tolbert, DeAngelo Williams) ran more than six times versus the Patriots on Monday. You can't count on any of them. Stay away!
Cincinnati Bengals
Enjoy your rest, Gio Bernard and BenJarvus Green-Ellis. See you and your committee again in Week 13 against a Chargers' D that's allowing 4.8 yards per carry.
Cleveland Browns
Who has two thumbs and started Chris Ogbonnaya in a PPR league, giving himself just enough points for a fantasy victory? THIS GUY! Ogbonnaya ran eight times for 69 yards against the Bengals, and added six receptions for 30 yards. Ogbonnaya appears to be the lead dog here, though he'll continue to share some work with Willis McGahee and Fozzy Whitaker. Look for Ogbonnaya to get another 12-15 touches against the Steelers, giving him borderline RB2 status.
Detroit Lions
Lions head coach Jim Schwartz said Monday that Reggie Bush didn't get benched for fumbling against the Steelers; instead, the quick Bush was removed for not being a "mudder" on the sloppy Heinz Field track. Treat Week 11 as an aberration, and start Bush with confidence against the Bucs on Sunday.
Bell had a solid day in Pittsburgh, running nine times for 49 yards and a TD and catching three passes for 48 yards. He's still a so-so flex option, as those 12 touches were his highest since a Bush-less Week 3.
Denver Broncos
Montee Ball, goal-line vulture! Knowshon Moreno shouldered a big-boy workload with 27 carries for 79 yards against the Chiefs, but Ball had eight carries of his own, including two for touchdowns inside the 10-yard line. What to do? Well, you keep starting Moreno, and hope he crosses the goal line before the Broncos have the chance to give the ball to Ball. Sit Ball unless you're really hurting at RB, as it's hard to count on a guy who's likely to get fewer than 10 carries.
Indianapolis Colts
Donald Brown had a 15-13 edge in touches over Trent Richardson in Week 11, and there's not much reason to think Richardson will make this anything more than a timeshare. Both guys are in shaky flex territory for this week's matchup with the second-ranked Cardinals' defense. I'd take Brown over Richardson, since Richardson doesn't ever seem to gain actual yards.
Miami Dolphins
Lamar Miller played 40 snaps to Daniel Thomas' 26 against the Chargers, but Thomas carried 10 times for 57 yards and a score while Miller ran just four times for 17 yards. On Monday, offensive coordinator Mike Sherman said he views both backs as starters, and goes with the "hot hand." That doesn't help us predict anything, huh?
Miller has just 15 touches in his last two games, and runs into an excellent Panthers' defense this week. He's tough to consider as even a flex option, as is Thomas.
New England Patriots
Shane Vereen's return was as advertised: PPR beast. He caught eight passes for 65 yards against the Panthers, while running just once for seven yards. He's a must-start in PPR formats, and will probably get enough work to edge into the RB2 conversation in standard leagues.
Stevan Ridley was benched for awhile following a first-half fumble, but came back to run well, finishing with 13 carries for 48 yards and a score. I'd be fine starting him as a solid RB2 against the Broncos.
New Orleans Saints
Darren Sproles has gotta be fantasy's most aggravating back, right? You drafted him as a low-end RB2, but need to live through his peaks and valleys. Week 11 (three carries, 16 yards; four receptions, 19 yards) was definitely the latter. I'd probably start him against the Falcons, though.
Pierre Thomas' recent workload increase – 70 touches over his last four games – has made him the superior fantasy option in New Orleans. Start Thomas against the Falcons if you have him. Nobody's really thinking about Mark Ingram this week, right?
New York Giants
Sorry, Andre Brown owners, but it looks like you need to worry about Brandon Jacobs vulturing your guy's touchdowns. Start Brown in most cases as an RB2, but manage your expectations.
Oakland Raiders
Raiders head coach Dennis Allen said Monday that Rashad Jennings has "earned" a share of work even when Darren McFadden returns. If McFadden should return this week, both he and Jennings would be in Flexville for the game against the Titans. I'd probably take Jennings if you made me choose, as he's been playing well.
San Diego Chargers
Woodhead are the 18th- and 19th-ranked RBs in FOXSports.com fantasy scoring this season, but Woodhead's workload has been decreasing lately, and you should be careful about starting him in standard formats this week against the Chiefs. Mathews ran 19 times for 127 yards against the Dolphins in Week 11, and with three 100-yard games in his last five, you almost have to start him.
Tampa Bay Buccaneers
Two things:
1. Bobby Rainey had 32 touches to Brian Leonard's six against the Falcons. Rainey, who had 167 yards and three (!!!) touchdowns, is clearly the top option in the Bucs' backfield.
2. Rainey was waived earlier this season by the Ravens and Browns. He's probably just a guy who had the game of his life against a bad defense. Sure, you can grab him as a free agent and start him sometimes, but a letdown is likely against the Lions this week. Don't get too excited about him after one big game.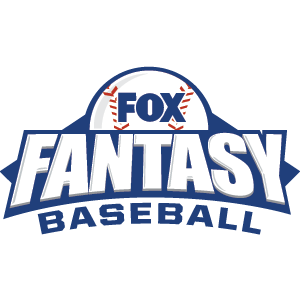 FOX Fantasy Baseball
Join or Create a Free League
Play Now!