Raining on the Week 11 takeaways
In my limited medical studies (read: WebMD), I've come to the conclusion that I suffer, at least for the sake of this article, from seasonal affective disorder. Commonly referred to as the "winter blues," the condition causes depression and melancholy due to diminished sunlight, the onset of cold weather and elevated exposure to Big Ten basketball. (In a related note, whoever decided to title this syndrome "seasonal affective disorder" aka SAD is one sardonic S.O.B.)
Combined this affliction with 1) the customary Monday morning despair/weekend hangover 2) my precious Golden Tee Machine still in the darkness after falling victim to a fist-pound from an ill-tempered friend and 3) the outlook that, even on my best days, my demeanor would be classified as Eeyore on Zoloft, I'm not in the most buoyant of moods. Keeping this sentiment in mind, let's harness this despondence and convert it into something constructive. And by "constructive" I mean raining on the parades of five prime-time performers from Week 11 action. Here's why I'm not buying the outputs from the following:
Dwayne Bowe, Chiefs: Four receptions, 57 yards, touchdown
A glance at the game log indicates Sunday night's venture served as Bowe's best game of the season. While the yield was there, the efficiency was not. Bowe's four grabs take a hit once realizing the wideout was targeted a whopping 14 times. Moreover, given the Broncos secondary is surrendering the third-most yardage to receivers, the 57 yards seem more like an opportunity lost rather that a byproduct of fulfillment.
Bowe's inconsistency thwarts any aspirations of becoming a viable play down the fantasy homestretch. Though he merits a roster spot, keep him on your bench. While we are here, I'm not trying to put on the white wig and make a judgment on innocence or guilt of Bowe's run-in with the law last week. However, has anyone ever journeyed to a Sonic that wasn't under the influence? Not saying, just saying.
Donald Brown, Colts: 14 carries, 80 yards, two touchdowns
I have few rules in life, but anytime a running back scores more on a TMZ tape than in the stat sheet, it's probably safe to drop him from your lineup.
Such state of affairs has bestowed the Indianapolis rushing responsibilities to Brown, who made the most of his chance by finding the end zone twice in the Horseshoes' Thursday night victory. Like baseball closers, owning the role constitutes 90 percent of a running back's value. Better yet, despite the belief that the Colts are an aerial-based team, Indianapolis is one of the dwindling number of offenses that predicates its attack on the run, seemingly increasing Brown's fantasy worth.
Alas, the upcoming itinerary for Brown paints an ominous forecast. Four of Indianapolis' next five opponents (Arizona, Cincinnati, Houston, Kansas City) boast formidable resistances. Additionally, the absence of Reggie Wayne has limited the scope of the passing game. As a corollary, look for opposing defenses to shift their focus from Andrew Luck to stopping Brown and the running game going forward. He will still get the majority of red-zone touches, although don't consider Brown to be anything more than a Flex insertion.
Michael Floyd, Cardinals: Six receptions, 193 yards, touchdown
To his credit, Floyd is leading Arizona with 657 yards on the season. Unfortunately, subtract his feats against the hapless Jaguars and Buccaneers and that figure drops to 377 yards over eight games. For you math scholars out there, that computes to just over 47 yards per contest, nothing to write home about.
Aside from his breakouts against inferior adversaries, Floyd hasn't seen a steady stream of balls in his direction, recording a modest 21 targets in his previous four games. Similar to Brown, Floyd does not have any easy path ahead, with battles against tough defenses in Indy, St. Louis, Seattle and San Fran. Throw in the fickleness of Carson Palmer and there's more than enough evidence to contradict starting status for Floyd.
Ben Roethlisberger, Steelers: 29-for-45, 367 yards, four touchdowns
Big Ben notched four trips to pay dirt for the second time in three weeks and is averaging 311.5 yards per outing in his last four starts. Further cementing his standing is the ineptitude of the Pittsburgh rushing game, posting the third-worst harvest in the NFL.
Nevertheless, hate to sound like a broken record, but Roethlisberger's remaining schedule will not facilitate continued fantasy-friendly conquests, as Baltimore, Miami, Cincinnati and Cleveland (twice) are keeping field generals in check this fall. And while the yardage accumulation has been nice, Roethlisberger's 15 turnovers have encumbered his ability to be a dependable roto entity. Even in deeper leagues, the Steel City QB is best-suited for the pine in the final third of the 2013 campaign.
Ray Rice, Ravens: 25 carries, 131 yards, touchdown
Pump the brakes on that optimism, Rice owners. Chicago's defensive line is a depleted and banged-up crew, with the loss of All-Pro Henry Melton making the Bears extremely vulnerable up front. It's also worth noting that, until Sunday, Rice had crossed the ever-elusive 45-yard barrier just once this fall.
The sloppy conditions in the Windy City function as an extenuating circumstance on Rice's triumph. Facing the top-ranked rush defense in Gang Green this Sunday (holding opponents to 73.2 yards per game), look for Rice's struggles to resurface. The lone positive upshot: there might be a sanguine owner in your league willing to buy into the Baltimore back's resurgence. While I'm usually a proponent of Andy Dufresne's mantra that, "Hope is a good thing, maybe the best of things, and no good thing ever dies," there's no Zihuatanejo awaiting Rice. Take advantage of this misplaced faith by trading Rice while you can.
Wow, did I really endorse exploiting another's hope? Mondays really are the worst.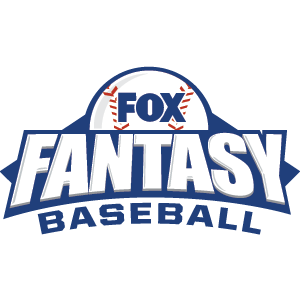 FOX Fantasy Baseball
Join or Create a Free League
Play Now!