2013 NFL RBBC: Week 11
Welcome to the season's 10th edition of our weekly look at fantasy running back committees. You all started Mark Ingram in Week 10, right?
In this space, we'll attempt to read the backfield tea leaves to help you with lineup decisions. We'll post this article each Tuesday, and offer updates in our fantasy coverage throughout the week, including in the Friday morning edition of the FOX Sports Fantasy Buzz Blog!
As usual, this series will focus mainly on the more volatile and/or 50-50 situations, but there will be some non-committee and injury notes as well. If you have any questions, the FOXSports.com fantasy staff is always happy to help. The best ways to reach me are via Facebook or Twitter. Any tier recommendations below (e.g., RB2) are meant for 12-team standard leagues.
Finally, start/sit recommendations for the players below always depend on the rest of your roster. For specific RB rankings, click here. Rankings will be available at around noon ET each Wednesday.
Bye week: Cowboys, Rams
Thursday game: Colts at Titans
Arizona Cardinals
Week 10 saw just about a dead-even touch split (14-13) between Rashard Mendenhall and Andre Ellington, with Ellington playing a handful more snaps. Whether or not Ellington is better – and he is – expect more of the same moving forward. Head coach Bruce Arians said as much on Monday.
Buffalo Bills
A healthier C.J. Spiller appeared ready to claim a bigger role … and then carried eight times for 23 yards against the Steelers, while adding three receptions for 11 yards. Spiller played 22 snaps against the Steelers to Fred Jackson's 44, with Jackson tallying 62 yards from scrimmage on 12 carries and three receptions. As a stubborn Spiller supporter, I'm mystified, and now resigned to keep him in flex territory until his workload increases. I'd rather start Jackson than Spiller, but neither back has an easy task against the Jets this week.
Carolina Panthers
Yes, DeAngelo Williams scored a touchdown against the 49ers. He also carried the ball eight times. There are too many mouths to feed in this backfield, and fantasy owners should avoid it at all costs.
Cincinnati Bengals
Gio Bernard had a strong day against the Ravens, with 14 carries and eight receptions for a total of 95 yards and a score, but his workload dominance over BenJarvus Green-Ellis (nine carries, 36 yards) was probably helped by a 17-0 halftime deficit and a tough Baltimore run defense. This week's matchup against the Browns should see a closer-to-even workload for the Bengals' duo, but it features another tough opponent for the plodding Law Firm.
Detroit Lions
No worries here about Reggie Bush, but you should probably know that Joique Bell carried 10 times for 41 yards versus the Bears, and that was his busiest rushing day since a Bush-less Week 3. Bell didn't catch any passes, however, so he's got just four receptions in his last four games. Add everything up, and he remains a shaky play in all formats.
Houston Texans
Reports surfaced over the weekend that Arian Foster will miss the rest of the season due to a back injury – Foster's agent said the surgery is scheduled – so Ben Tate (15 carries, 56 yards; three receptions, eight yards vs. ARI) is now an RB2 who will stay plenty busy if his injured ribs hold up. Plan to start Tate in all formats for the Week 11 matchup against the Raiders.
Indianapolis Colts
I mean … what the hell, Trent Richardson? Five carries for TWO yards? Sigh. I think your team will run more (and better) in the coming weeks, but I'd also think long and hard before starting you on Thursday, even against the Titans' 21st-ranked rushing defense. Your teammate Donald Brown might have had a nice day with five catches for 64 yards and a score in Week 10, but I'd rather avoid him as well.
Miami Dolphins
The Bucs shut down the Dolphins' running game on Monday, leaving fantasy owners of Lamar Miller (seven carries, two yards) banging their heads against the wall. With the Chargers and their 4.8-ypc defense coming to Miami, you don't necessarily need to bench Miller in the wake of Monday's debacle. Daniel Thomas shouldn't be active in most formats, though.
New England Patriots
This is what Stevan Ridley owners have been dreading: The return of Shane Vereen. The Pats don't like to divulge much about their gameplans, so it's difficult to project how their backs will be used against the nasty Panthers' defense on Monday, but Monday's Boston Herald said we should expect Vereen to "regain a starting-caliber role in passing situations." The hunch here is that Vereen will be worthy of flex starts in standard leagues, with Ridley as an RB2 despite the tough matchup. Part of me wants to see Vereen come up big again – like he did with 159 yards from scrimmage in Week 1 – before making a commitment to him. PPR owners can feel more comfortable about starting Vereen in Week 11.
New Orleans Saints
Don't put too much stock in Mark Ingram's 145-yard breakout against the Cowboys. It was by far his best game in three years as a pro, the opposing defense was awful – giving up 244 yards on the ground – and it's unlikely to happen again on a team that likes to throw a lot more than it likes to run.
The Saints host the 49ers in Week 11, and your fantasy strategy should be the same as it usually is: Start Sproles, especially in PPR formats; consider Pierre Thomas, depending on your alternatives; and keep Ingram on the bench unless you want to risk him getting fewer than 10 carries (which he probably will). The likely scenario is that Ingram remains the third man in a three-man committee.
New York Giants
Last week in this space, I wrote: "The New York Daily News reported Monday that the Giants were installing a 'small package of plays' for (Andre) Brown in the Week 10 gameplan. You want to start him? Really?"
So … that didn't work out the way I envisioned. Aided by an early Peyton Hillis fumble, Brown carried 30 times for 115 yards and a touchdown, while Hillis touched the ball just six times in sporadic action. The Giants probably won't want to work Brown so hard every week, but he figures to be in the fantasy RB2 conversation this week against the Packers, while Hillis heads back to your bench (or your waiver wire).
New York Jets
Chris Ivory's carry totals over the last three games: 34-6-18. It appears that he'll be the man unless the Jets fall behind and need to start throwing. Against the Bills, that doesn't seem too likely. Plan to start Ivory if you have him.
Oakland Raiders
Stay tuned for updates on Darren McFadden's injured hamstring. If he's out again, Rashad Jennings will reprise his workhorse role against the Texans in Houston.
San Diego Chargers
Why did Ryan Mathews have to get a goal-line TD after I said last week that he wouldn't get ANY of those? Mathews is a decent Week 11 flex option at Miami, while steady Danny Woodhead remains a low-end RB2 start in standard leagues, and a must-start in PPR formats.
Tampa Bay Buccaneers
Mike James, we hardly knew ye. The Bucs' rookie broke his ankle on the first drive of Monday's game against the Dolphins, and is probably done for the season. In James' place, Brian Leonard ran 20 times for 57 yards, while Bobby Rainey had eight carries for 45 yards, including the game-winning touchdown. The guess here is that Leonard will get more work than Rainey for the short term, with Rainey being busy enough to earn more time if he plays well. If considering a free-agent pickup, Leonard is the slight favorite here. You know how Greg Schiano loves his Rutgers guys.
Tennessee Titans
Chris Johnson's receiving ability will usually keep Shonn Greene at bay, but Greene had 12 touches (nine carries, three receptions) against the Jaguars to Johnson's 17 (12 carries, five receptions). Even against the Colts' 26th-ranked run defense, it'll be hard for fantasy owners to start Greene in Week 11.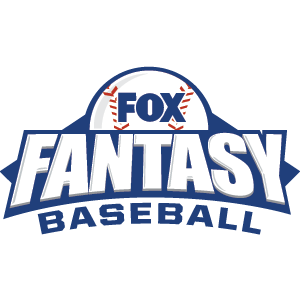 FOX Fantasy Baseball
Join or Create a Free League
Play Now!