Five takeaways from Week 1
It's important to keep a calm disposition when grading Week 1 performances. At this juncture last year, Matt Schaub tossed for 346 yards and three touchdowns, Terrelle Pryor ran over the century mark, Jared Cook was the hot free-agent pickup and the Browns…well, the Browns lost, because some things stay the same.
I say this as caution to owners who are racing to the waivers to grab Allen Hurns or those contemplating cutting ties with Tony Romo. Anything can happen in one week. That's what makes this league some of the best theater in entertainment.
Not to say Week 1 was without its observations. Here are five takeaways from season openers across the NFL landscape:
1. Don't count on Philadelphia making noise come January
As one who started Nick Foles in five leagues yesterday, you better believe I was a hot mess during the Eagles-Jaguars first half, to the point where I outlined my resignation with a screenshot of Foles in all the aforementioned starting lineups. However, fellow proprietors of the Philly field general can rest assured that his stumble out of the gate was an aberration and that Foles' second-half performance (15-for-21, 183 yards, two touchdowns) is more in-line with his forecast.
Unfortunately, I can't put the same conviction in the Eagles as a club. Chip Kelly's up-tempo attack, once mocked by the league, is a legitimate threat, with only Denver rivaling the unit's efficiency. The defense, though, lies on the opposite end of the productivity spectrum. Referring to the sentiments in the opening paragraphs, you don't want to read too much into the dividends of one game. Conversely, this was a Philadelphia team that surrendered a league-worst 289.8 yards per outing in 2013 and did nothing to shore up its secondary in the offseason. Remember, the Eagles were facing a squad that a) had its No. 1 receiver – Cecil Shorts – on the sidelines b) boasts Chad Henne as its quarterback c) is the Jaguars.
The Eagles will benefit from competing in the weakest division in the conference, but envisioning Kelly and company doing much of note in the playoffs with such a feeble defense is a pipe dream.
2. Buy into the Kelvin Benjamin and Brandin Cooks hype
Concededly, I was a tad skeptical on Cooks for Week 1. The Oregon State product turned in a stellar preseason and training camp, yet, entering the weekend, the Saints listed Cooks as the No. 5 receiver on their depth chart. Moreover, throughout his tenure in the Big Easy, Drew Brees' penchant has been to spread the pigskin around, so an endorsement for Cooks seemed like a risky proposition. The rookie wideout proved me wrong, hauling in seven catches for 77 yards and a trip to pay dirt. Cooks' targets will see a minor decrease when Kenny Stills returns from a quad injury, and the Falcons' secondary won't be accused of inelasticity anytime soon. Still, Cooks – available in 52.8 percent of FOXSports.com Fantasy Football leagues – will be a sound WR3 option all season long.
As for Benjamin, we trumpeted his praises for most of August. Even so, to post such a line (six catches, 92 yards, touchdown) with Derek Anderson as your quarterback? Well done, sir. Without sounding like a broken record, someone has to be on the receiving end of Carolina air forays, and perennial backups Jason Avant and Jerricho Cotchery don't have the aptitude to fill that primary function. By the process of elimination, combined with his own merit, Benjamin is a must-play in Week 2 against an exploitable Lions defense.
3A. The Matthew McConaughey Lincoln Ads will haunt your dreams
I love me some McConaughey – who doesn't? – but what the hell is going on in these commercials:
Do you think this was even a planned commercial, or did Lincoln just install a camera in McConaughey's car to capture…well, McConaughey's McConaughey-ness? The first time this popped up on TV, I thought it was a promo for Christopher Nolan's Interstellar or Drive II. Either way, I could watch McConaughey pontificate on life's meaning while traveling down a road anytime. (Note: it turns out the ads WERE filmed by Drive director Nicolas Winding Refn. Go figure.)
3B. Apprehension in Arrowhead
This is what I wrote about the Chiefs in my 2014 predictions piece:
Take a glance at the Kansas City schedule during its 9-0 start in 2013. The Chiefs' opponents from that span finished with a 52-92 record. Not exactly crossing the Gorge of Eternal Peril, if you catch my drift. And to add an asterisk to this caveat, the only winning team in that time frame, Philadelphia, had eventual Pro Bowler Nick Foles on the sidelines…So it should come as no surprise that, pitted against winning squads, Kansas City stumbled toward the finish line, losing six of its last eight games, including an epic playoff collapse against Indianapolis. The Arrowhead faithful will have plenty to cheer about this fall, and the defense isn't as porous as it appeared in the final weeks of winter. Unfortunately, with a grueling itinerary out of the gate, Kansas City could dig itself in an early hole, one that it's unable to climb out of.
Maybe I was too generous with the Chiefs' resistance, for the Tennessee Titans did whatever they wanted yesterday. Worse, linebacker Derrick Johnson, who's made three straight Pro Bowl appearances and is the defense's team leader, ruptured his Achilles tendon yesterday. Also suffering an Achilles injury was starting defensive tackle Mike DeVito.
A look at the upcoming slate – Denver, Miami, New England, San Francisco – does not forebode success. With the Chiefs owning an early Bye in Week 6, managers should part ways with the KC defense while they can.
4. Welcome back, Matty Ice
On paper, Matt Ryan didn't have the worst of campaigns last fall, ranking fourth in passing yards and tossing for 26 touchdowns. The numbers fail to illustrate the entire story, as Ryan had career-worst figures in interceptions, yards per completion, sacks and team losses. Taking on a formidable Saints secondary, one that finished fourth in total defense AND added All-Pro Jairus Byrd in the offseason, didn't look like an auspicious matchup for Ryan.
But Ryan answered, and answered with vigor, decimating the Saints with 448 passing yards and three scores in Atlanta's 37-34 victory. More importantly, Ryan did an excellent job of spreading the love around his receiving corps, hitting nine different players with completed attempts. Ryan and the Dirty Birds don't have the easiest of schedules ahead, yet owners should feel free to view the Atlanta QB as a fantasy first-stringer once again.
5. The Houston Texans are real…and they're spectacular
Arian Foster looked like his old self, DeAndre Hopkins showcased the talent of a No. 1 wideout, the defense was revitalized with the return of Brian Cushing and Bill O'Brien seemed like a tenured professor rather than one making his NFL debut. Jadeveon Clowney missing the next four-to-six weeks with a knee injury is going to cloud Houston's sunshine, yet this roster is deep enough to hold strong in his absence. Climb aboard the Texans bandwagon while you can.
Joel Beall is a writer for FOXSports.com and WhatIfSports.com, and is the host of the Fast Break on FOX podcast. He lives with a Golden Tee machine and a jump shot that's broken. Reach Joel on Twitter @JoelMBeall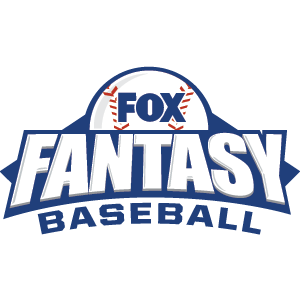 FOX Fantasy Baseball
Join or Create a Free League
Play Now!