He did what? Analyzing surprising numbers for the 2014 NFL season
Player statistics don't hold the same merit in the NFL as other sporting leagues. Most casual fans could deliver Hank Aaron's 755 homers or Wilt Chamberlain's 50 points per game season in an impromptu manner. Pose a similar inquiry regarding Emmitt Smith's career rushing total and you'll likely receive a puzzled look.
Not to say these numbers lack importance. This is especially the case in the fantasy realm, where such figures drive the game. Because stats are overlooked, some of this data may be a surprise to owners gearing up for upcoming fantasy football drafts. Below is an examination of production that went under the radar in the 2013 season, and what it means for the 2014 campaign:
Nick Foles: league-best 9.12 yards per attempt and 27-2 TD/INT ratio
What it means: Remember all that talk about Chip Kelly's up-tempo attack being a bad fit for the NFL? Yeah, me neither.
Most believe Kelly's scheme is configured as a dink-n-dunk approach. Foles' numbers suggest this is not the case, as the Eagles signal caller was successful over the middle and down the field. Granted, at times the offense's pace can be counterproductive, but for the most part, the rhythm catches the opposition napping, correlating to plenty of long plays.
Level of impressiveness: I mean, 27 trips to pay dirt versus just two picks? That is gettin' it DONE, son.
Sustainability and forecast: Low, at least regarding the absurd touchdown-to-turnover rate. Defensive coordinators have an entire offseason to study Foles, who didn't take the Philadelphia starting reins until October 13. Moreover, the Eagles exiled No. 1 receiver DeSean Jackson from the team, leaving the oft-injured Jeremy Maclin as the de facto primary target.
By no means is Foles a one-season wonder, and owners should pencil him as a starter in standard formats. Alas, with Jackson's departure, it will be difficult to replicate such feats in 2014, placing him in the 7-10 rank among fantasy field generals.
Ryan Mathews: second in the AFC with 1,255 yards
What it means: Mathews played an entire season. That statement might not hold gravitas for some, yet for past Mathews managers, it's considered divine intervention.
In his first three tours of duty with the Chargers, the 2010 first-round pick averaged a scant 188 rushing attempts for 825 yards per season. Healthy for the first time in his career, Mathews finally lived up to his hype.
Level of impressiveness: Very. The heavy-duty running back is a dying breed, as just six players crossed the 1,200-yard plateau last year.
Sustainability and forecast: Possible. He'll never be considered a durable guy, yet 285 carries is nothing to belittle. Also helping his case is the running back competition in San Diego, or rather, the lack thereof. Danny Woodhead was phenomenal for the Lightning Bolts in 2013 but is more of a threat in the receiving game than on the ground. Donald Brown was recently acquired, but his career thus far has been a disappointment, and sixth-round selection Marion Grice will be fighting for a roster spot.
It'd be nice if the Chargers looked Mathews' way a tad more around the goal line. Other than that, it's nothing but sunny skies for the 26-year-old's projection.
Antonio Brown: second in receptions and yards
What it means: Due to a diminutive stature, Brown was envisioned as a complimentary wideout at best. Even when Mike Wallace departed for greener pastures, most believed Brown was not up to the task of leading the receiving corps. The Central Michigan product answered, and did so with vigor, posting 110 catches for 1,499 yards and eight touchdowns.
Level of impressiveness: Golf-clap. Detractors will claim that Brown's numbers were due to the absence of viable choices for Ben Roethlisberger. Proponents will argue that this makes the output all the more striking, as no one was able lighten the adversarial focus from Brown. The answer is probably somewhere in the middle.
Sustainability and forecast: Lance Moore, Markus Wheaton and rookie Martavis Bryant should factor into Pittsburgh's aerial strategy this season. While that will open up some room for Brown to run, it also means fewer balls in his direction. Brown is a top-10 fantasy receiver, but I don't think he's quite in that upper echelon.
Matt Forte: third in the NFL in carries
What it means: New Bears coach Marc Trestman was heralded as the quarterback whisperer. Given that Tampa Bay shelled out $10 million for Chicago backup Josh McCown, there's probably something to that title.
However, the biggest revelation in the Windy City was the employment of Forte. In the previous three seasons, Forte averaged 229 carries and 49 receptions per year. In 2013, that usage skyrocketed to 289 rushing attempts and 74 catches.
Trestman may be able to work magic on those under center, but Forte remains the base of the Chicago offense.
Level of impressiveness: Off the charts. After Jay Cutler went down, Forte had a bull's-eye on his back. The play of McCown, along with Brandon Marshall and Alshon Jeffery, alleviated some of this concentration; nevertheless, Forte was the rock in unsteady times for Chicago.
Sustainability and forecast: Forte has the stigma of being injury prone. This is a misnomer, missing only five games in his six-year career. Better yet, after multiple seasons of chaos on the offensive line, Chicago seems to have righted the ship in protection. The return of Cutler may subtract a few touches, but Forte will still compete with LeSean McCoy and Jamaal Charles for most touches in the NFL. As such, treat Forte as a top-five overall pick.
Houston Texans: seventh in total defense last season
What it means: You would think a team rocking a 2-14 record would be a tad lower on this list. This is particularly head-scratching since the unit was without Brian Cushing for over half the season. In short, further evidence that Matt Schaub, Case Keenum and T.J. Yates were the quarterback trio from purgatory last year.
Level of impressiveness: Shoulder shrug. They finished 2-14, right?
Sustainability and forecast: Heading into 2013, the Texans were a consensus top-three defense. After last season's nightmare, Houston's resistance will likely go unselected in fantasy drafts.
However, the Texans will be better than believed. Rookies Jadeveon Clowney and Louis Nix III should make an immediate impact, and Cushing's return will make this defense a formidable challenger. There is the threat that Ryan Fitzpatrick will put the team in compromising positions, but Houston's defense is definitely worth the roster spot.
Andy Dalton: 33 touchdowns, third-most in NFL
What it means: To Bengals fans, squat. All they care about is the Red Rifle's no-shows on the big stage. To fantasy owners, it should signal that Dalton, currently sitting at No. 17 on FOXSports.com Fantasy Football quarterback rankings, is a buyer's bargain. Bearing in mind that he tossed for 27 scores in 2012, it's yield that shouldn't be looked at as an aberration, either.
Level of impressiveness: The consensus thinks, "Hell, who wouldn't put up those numbers with A.J. Green, Marvin Jones, Giovani Bernard and two solid tight ends?" Plus, it's hard for Dalton's three postseason monstrosities to not jade our perception. But, let's give credit where credit's due, as only Peyton Manning and Drew Brees found the Promised Land more times than Dalton in 2013.
Sustainability and forecast: There is fear that new offensive coordinator Hue Jackson will hammer home the run, but with a young and relatively inexperienced backfield, Dalton will get plenty of chances to rack up the sky miles. In leagues with 12 teams or more, the Bengals quarterback is a sound investment.
Just as long as your league doesn't calculate playoff production into scoring.
Ladarius Green: averaged 22.1 yards per catch
What it means: His bulky frame conveys that of a blocking tight end, yet Green's play is more in line with that of a Jimmy Graham-hybrid receiver. If bestowed the time – and with Antonio Gates nearing the end of his career, a fair assumption – Green has the tools to be a top-flight tight end.
Level of impressiveness: Two thumbs-up. Green's mark was best among receivers and tight ends with at least 15 receptions. Our enthusiasm would have been higher if not for Green's meager haul of 17 catches.
Sustainability and forecast: Philip Rivers has been impressed with Green this offseason, so while that elevated yards-per-catch mark won't stand, Green is definitely worth the fantasy snag.
Andre Ellington: league-best 5.5 yards per attempt
What it means: The Cardinals need to get this man more touches. At 5'9", some think Ellington lacks the frame to withstand a normal NFL workload, hence his role as a change-of-pace back in his rookie season. However, considering his damage when he had the rock (Ellington also brought in 39 receptions for 371 yards), Arizona desperately needs to find a way to keep Ellington on the field.
Level of impressiveness: Commendable. Similar to Green, Ellington's standing is more predicated on the limited chances he received. Conversely, he worked behind one of the worst lines in the NFL, so perhaps that negates the first claim.
Sustainability and forecast: Bruce Arians wants to get Ellington 25-30 touches per game in 2014, quite the statement when realizing Ellington didn't receive more than 15 rushing attempts in a single contest. Nevertheless, Arians is an offensive guru, giving Ellington a bright future this fall.
Eric Decker: third among WRs in touchdowns since 2011
What it means: Remember, that Manning guy didn't arrive to Mile High until 2012. While everyone has been quick to dismiss Decker now that he's with Gang Green, perhaps the wideout has more value than previously thought.
Level of impressiveness: On one hand, he played with Manning during two record-breaking campaigns. On the other side of the quarterback continuum, remember the guy before Manning under center for the Broncos? EXACTLY.
Sustainability and forecast: Mike Vick and Geno Smith aren't that bad, and Decker has established himself as a red-zone juggernaut. He won't rack up the yards, but Decker is a solid candidate to submit 10-plus scores again.
Joel Beall is a writer for FOXSports.com and WhatIfSports.com. He lives with a Golden Tee machine and a jump shot that's broken. Reach Joel on Twitter @JoelMBeall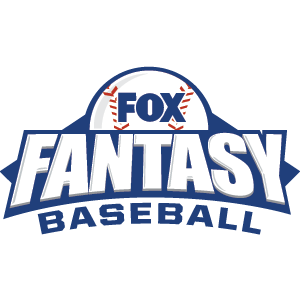 FOX Fantasy Baseball
Join or Create a Free League
Play Now!