Ranking the 2014 NFL rookie running backs for fantasy football
At this juncture last spring, Montee Ball was the hot name among rookie running backs, and rightfully so. Following a record-breaking college career, the Wisconsin product was projected as the starting back for a Broncos club that averaged 30.1 points per game (second-best in the NFL). With Ball's arrival, Denver seemed destined for new offensive heights.
The Broncos lit their share of fireworks last season, but most of that had to do with a certain geriatric quarterback rather than contributions from Ball, as Knowshon Moreno's unexpected rejuvenation made the neophyte back an afterthought. Though Ball finished 2013 with 559 rushing yards, most of this work derived from December contests (297 yards). Because the slow start out of the gate hampered his fantasy proprietors' seasons, its production that mostly went for naught.
Similar opinions can be shared on Le'Veon Bell. Due to a knee injury and Pittsburgh's line troubles, Bell managed a feeble 375 yards through the season's first 11 weeks. While he finished strong – averaging 81 yards per contest in his last six games – it was too late for his owners.
Eddie Lacy and Gio Bernard rewarded their managers last fall, as did Zac Stacy (although given that Stacy was drafted in less than one percent of FOXSports.com Fantasy Football leagues, I think it's safe to say his harvest was surprising). Nevertheless, counting on consistent output from freshman ball carriers is a precarious matter. Granted, the 2012 campaign proved this is not always the case, as Alfred Morris, Doug Morris and even Trent Richardson (remember him?) submitted commendable showings in their first stint in the league. Alas, the previous three seasons yielded just one first-year back to cross the 1,000-yard barrier.
Keep this evidence in mind when digesting the following players and their prospects from the 2014 NFL Draft. As complementary pieces, they can be vital components to your fantasy roster. Putting conviction in further performance is dancing with the devil. Off that viewpoint, here is a breakdown and forecast for this year's rookie running backs:
Possible starters
Bishop Sankey, Titans – His only competition in Nashville is Shonn Greene. Given the former Jets rusher has averaged less than four yards per carry the past two seasons, Sankey would need to turn in a complete no-show in camp NOT to earn the starting job. The Tennessee o-line is far from solid, yet Sankey will at least get the touches to be a fantasy factor.
Devonta Freeman, Falcons – Fresh out of Florida State, Freeman enters the summer as the third man on the Dirty Birds depth chart. But with an exhausted Steven Jackson and the underwhelming Jacquizz Rodgers ahead of him, don't be surprised if Freeman takes the reins as the primary back in the ATL by October.
Steady workload
Jeremy Hill, Bengals – The aforementioned Bernard has the sizzle and style of a breakout star. Unfortunately, many in the Cincinnati organization believe Bernard's diminutive size will prevent him from being an every-down playmaker, which is why the Who-Deys used their second-round pick on Hill. As long as Hill isn't a total trainwreck in camp, the team will cut BenJarvus Green-Ellis, bequeathing 12-15 touches per game to Hill.
Tre Mason, Rams – Stacy was a diamond in the rough for St. Louis in 2013. Conversely, he managed a pedestrian 3.9 yards per attempt, and as a fifth-round pick, his upside is almost non-existent. Though he'll enter the season as the No. 1 running back, Stacy could eventually find himself in a timeshare with Mason, arguably the most explosive runner in this year's class. Even if Stacy endures as the top guy, Mason's versatility will translate to plenty of playing time.
Terrance West, Browns – Cleveland traded up for West, which shows you:
1) How much the organization values his talents
2) How little faith is placed in Ben Tate
Coupled together, West could see close to 170 touches this year, making him worthy of a mid-round pick.
Stay Aways
Carlos Hyde, 49ers – I would have loved this cat on any team but the Niners. Now he'll be fighting just to be activated on Sundays. Frank Gore's odometer is definitely racking up the miles, but Kendall Hunter would be first in line for amplified time if the venerable Gore went down, and don't count out Marcus Lattimore from this equation. As a dynasty pick, I'm ok with Hyde. Just don't envision much of substance in 2014.
Andre Williams, Giants – The Giants line is a mess and, like Hyde in San Francisco, Williams will be battling a large contingent (Rashad Jennings, David Wilson, Peyton Hillis) for snaps. He certainly has the name-recognition, but don't touch Williams in standard formats.
Lorenzo Taliaferro, Ravens – Ray Rice is looking at a two-game ban to start the season, which may give Taliaferro a platform to prove his merit. Yet, even coming off a nightmarish campaign, Rice is the unquestioned leader in the Baltimore backfield. Only a dynasty league investment.
James White, Patriots – New England. The place where fantasy running backs go to die.
Insurance Policies
Jerick McKinnon, Vikings – Nearly 630 carries for Adrian Peterson since his devastating leg injury. The human body can only take so much punishment. With Toby Gerhart now residing in Jacksonville, McKinnon becomes the next man up if such a situation manifests.
Alfred Blue, Texans – Three major red flags for Arian Foster: Houston's overuse of the back from 2010 to 2012 (1,115 touches!), a recent injury that limited him to eight appearances in 2013 and the looming stink of wearing a Browns jersey in Draft Day. If Foster goes down, Blue will get the call.
Joel Beall is a writer for FOXSports.com and WhatIfSports.com. He lives with a Golden Tee machine and a jump shot that's currently broken. Reach Joel on Twitter @JoelMBeall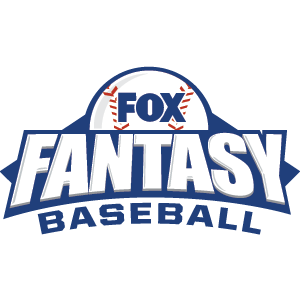 FOX Fantasy Baseball
Join or Create a Free League
Play Now!