2013 Fantasy Football Rankings update
Unless the Jets or Raiders are involved, the final preseason game drives home the concept of "exhibition," as most starters watch the proceedings from the sidelines while second-stringers and practice-teamers get their moment in the sun. With the overwhelming majority of depth-chart battles and QB controversies settled and the NFL season opener just a week away, it's time for the final release of the 2013 FOXSports.com Fantasy Football rankings. (As for worries concerning performers from Gang Green or the Silver and Black…let's be honest: if you're drafting Terrelle Pryor, Matt Flynn or Geno Smith, you're already behind the eight ball.)
Attached are links to the Top 200 and individual position rankings from the FOXSports.com Fantasy department, followed by analysis of the changes and alterations to the final rankings for the 2013 campaign:
2013 Fantasy Football Rankings:
Top 200 | QB | RB | WR | TE | Analysis
2013 Fantasy Football Rankings: Top 12

NEW Rank

Player

Was Ranked

Change

BYE

1

Adrian Peterson

1

–

5

2

Doug Martin

3

+1

5

3

C.J. Spiller

5

+2

12

4

Arian Foster

2

-2

8

5

Jamaal Charles

4

-1

10

6

Ray Rice

6

–

8

7

LeSean McCoy

8

+1

12

8

Marshawn Lynch

7

-1

12

9

Calvin Johnson

9

–

9

10

Alfred Morris

11

+1

5

11

Trent Richardson

13

+2

10

12

Aaron Rodgers

11

-1

4
Top 12
The tenet of selecting a running back early and often holds true in the final push, as 10 of the top-12 spots are occupied by rushers, with Trent Richardson's ascent knocking Drew Brees off this stratum. It appears Arian Foster's health is becoming a bigger concern for our experts. Despite coming off the PUP list last week, Foster's standing took a bit of a hit, falling two spots to No. 4 overall. Besides questions on Foster's condition and availability, the belief that backup Ben Tate will see heightened integration into the Houston terrain assault also takes a dent in Foster's worth.
An interesting name that didn't crack this upper echelon: Maurice Jones-Drew. MJD's 2012 was a washout, starting under an ominous forecast thanks to a contract holdout and ending with a foot ailment shelving the All-Pro back for the final 10 contests of the year. His underperformance submarined many a fantasy team last year, and owners are apparently harboring this resentment, evidenced in Jones-Drew's average draft position of 22.8. Our experts hold Jones-Drew in a higher regard, penciled in at No. 17 on our big board. Only a year removed from crossing the 1,600-yard plateau, managers should circle the Jacksonville back as one to monitor in their drafts.
Pats moving up
Granted, not the greatest time to trumpet New England, given the smackdown suffered at the hands of Detroit, but most integral components of the Pats offense netted a boost in stock. Stevan Ridley saw a nice leap from No. 22 to No. 16, Danny Amendola has apparently alleviated worries on his well-being with his an uptick of 11 spots and even Tom Brady received a slight nudge.
But of greater note is the climb of rookie Kenbrell Tompkins. Undrafted out of Cincinnati, Tompkins has been the talk of the preseason, notching a team-high in targets from Brady in August and posting a superb display versus the Lions (eight receptions, 116 yards). With Rob Gronkowski's return up in the air, coupled with Amendola's shaky injury past, it's easy to envision Tompkins as the primary recipient in the pass-happy Pats offense this fall.
Fellow neophyte Zach Sudfeld didn't crack our Top 200 rankings, but with the aforementioned Gronk still in the infirmary, don't be surprised if Sudfeld becomes a hot wavier-wire add in the opening weeks.
Speaking of tight ends…
Patience is a virtue
Jimmy Graham is in his own stratosphere, and though Jason Witten is a distant second, these two entities are miles above their competition. The third tier features solid assets like Vernon Davis, Tony Gonzalez and Kyle Rudolph, along with the question mark known as Gronk, all which can be found in the No. 55-80 range. The next level of resources? Owen Daniels, Antonio Gates, Jermichael Finley, Brandon Myers…all with their endowments, all which are falling in the ninth round or later. Though they lack the pizzazz of a Witten or Graham, they're still worthy of starter status in most standard leagues. If the top names begin to go in your draft, don't feel rushed to take one of these players early.
Other noteworthy names
Le'Veon Bell is projected to miss two months of action, curling his value out of the Top 100. Pittsburgh reinforcements Jonathan Dwyer and Issac Redman gained traction up the standings, yet as both will likely split the workload, there is limited significance in snagging either. If I had to advise on riding with one of the duo, I'd lean toward Dwyer, as his power-back style and ability in the passing game is more conducive to the Steelers' attack. Alas, Dwyer fell out of favor with Mike Tomlin and company by showing up to camp overweight. Though he's lost most of that extra tire, the leash will be short for Dwyer, making his investment a risky play.
Rookie backs Montee Ball and Giovani Bernard skyrocketed up the ranks, with Eddie Lacy jumping on this train as well. Lacy's slot at No. 64 is justified, as the Alabama product faces little competition in Green Bay's high-octane offense. Ball and Bernard? Not so much. Ronnie Hillman hasn't stolen the spotlight by any means in Mile High, but neither has Ball. While Ball could eventual grab the reins as Denver's workhorse, a 50-50 allocation is probably in store in the Broncos backfield. As for Bernard…I gotta be honest, I think his soar derives from his performance in Hard Knocks. I mean, the man's so charming, hard not to root for that cat. Plus, BenJarvus Green-Ellis might be the least appealing starter in the league right now. The Law Firm's game is not aesthetically pleasing, but it is consistent, translating to a lion's share of carries in Cincinnati, at least for the first half of the season.
Fresh off Jeff Fisher's coronation as top back, readers might think Daryl Richardson would be zooming up the charts, yet his ranking stayed relatively the same at No. 63, as the second-year back was already viewed as the lead man. However, judging by the ADP tool on FOXSports.com, it seems most readers are grouping Richardson in a committee situation with Isaiah Pead, dropping to the 87.8 mark on ADP. Although I don't imagine Richardson as a top-10 back, he is more than qualified for the RB3/Flex role, a duty that outweighs his current ADP figure.
Cleaning up some loose ends, looks like the T.Y. Hilton Experience is gaining followers, as Indy's speedster has moved inside the top 80. Chris Ivory's hamstring woes haven't hurt his stock too much (No. 69), while Rams rookie Tavon Austin moves up nearly 30 spots to No. 97.
Amazingly, Buffalo's Jeff Tuel did not make the cut.
As for Jordan Cameron…
It may seem odd that one of the hottest tight ends of the preseason is not in our Top 200, and for that foible, I take full responsibility. Ryan Fowler and John Halpin assert that Cameron warrants a mention on the list. My contention – he plays for Brownies. They can argue for his inclusion all they want, but I'll go ahead and side with the decades of turpitude that are facing Cameron.
Sign up today for your free fantasy football season at FOXSports.com, and test your draft preparation by entering our mock draft lobby. Our fantasy experts will provide you with all the 2013 fantasy football news you'll need to push for your league's championship.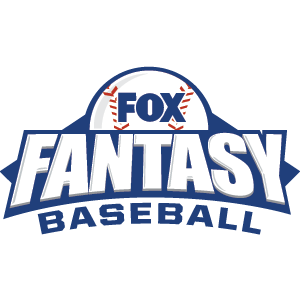 FOX Fantasy Baseball
Join or Create a Free League
Play Now!