NFL Quick Hits: Waiting for Gronk
Fantasy owners might have another dark, depressing, Gronk-less weekend ahead. Patriots TE Rob Gronkowski was limited in Thursday's practice, with media observers not seeing any positive signs. The Providence Journal reported that Gronkowski "certainly isn't 100 percent," and noted it "appears that the Patriots could be without their star tight end for the second week in a row."
The Boston Herald basically agreed, saying that Gronkowski "clearly was favoring his injured left hamstring" in practice. It's possible that the Pats took the reins off Gronk when media access ended, but we can only guess as to whether that happened.
Gronkowski didn't join the team on last week's flight to Arizona, so we knew his status on Friday. This week, he might be tracking toward a gametime decision. If he's active, start him and cross your fingers.
If Gronk can't go, widely available replacement options are Kyle Rudolph (owned in 30.7 percent of FOXSports.com leagues), Jesse James (10.3 percent owned), Virgil Green (7.2 percent owned) and maybe even Dennis Pitta (2.5 percent owned). I'm partial to Rudolph and Green, but Pitta caught three passes last week, when he was on the field for more than 80 percent of the Ravens' snaps.
In other fantasy-related news …
Chiefs RB Jamaal Charles (knee) was limited in Thursday's practice, and worked with the scout team on Wednesday. Plan for another week of Charles sitting and Spencer Ware carrying the load, even though Ware has been nursing a seemingly minor toe injury.
RB Thomas Rawls will start this week for the Seahawks. Moreover, offensive coordinator Darrell Bevell said Wednesday that Rawls is a "physical runner, he's got the style that we look for, the tenacity that we look for and he kind of embodies who we want to be and he looked healthy and as long as he is healthy he is that guy." I'm going to temper expectations and keep Rawls at RB25, figuring that the starting role doesn't necessarily equal a full load just yet.
In other Seahawks' news, Russell Wilson says he's "ready to roll" after spraining his ankle in Week 1, with Bevell saying Wednesday that Wilson will be "full-go," and Wilson suggesting that the ankle barely had any swelling. It's still fair to wonder if Wilson will be at 100 percent, though.
Three thoughts on the Jets' Thursday win over the Bills: Sammy Watkins didn't play in the last few series of the game, and the Bills didn't say much about it afterwards. It's time for his owners to worry if they weren't doing so already … Matt Forte's three-TD game was a fantasy bonanza, but he ran 30 times for 100 yards. This could become a problem if he doesn't run more effectively … It's difficult to imagine that Quincy Enunwa and Eric Decker AND Brandon Marshall can all produce on a weekly basis, but Enunwa is good enough that he'll sometimes dent the production of his more famous teammates. He won't catch a half-dozen passes every week, though.
Panthers RB Jonathan Stewart (ankle) was limited in Thursday's practice, but it sounds like they're just trying to keep him fresh. Sunday sets up well for the Panthers, with them having 10 days of rest while the 49ers travel cross-country for an early start after a short week. Oh, and the Panthers are waaaaaaay better than the Niners.
Colts WR T.Y. Hilton missed Thursday's practice due to a foot injury. I wouldn't want to face the Broncos, either.
The Packers will probably be without CB Sam Shields (concussion) at Minnesota on Sunday night. Stefon Diggs is the likely fantasy beneficiary of Shields' absence.
The Eagles haven't ruled out TE Zach Ertz (displaced rib) for Monday night, but HE HAS A DISPLACED RIB. Brent Celek would get plenty of snaps in Ertz's absence, with backup Trey Burton a possibility to help in the passing game. I wouldn't outsmart myself by starting Burton, but Celek is worth a look for Gronk owners who can't get Virgil Green or Kyle Rudolph.
Jaguars RB Chris Ivory is out of the hospital, and we still don't know why he was there in the first place. Head coach Gus Bradley said Thursday that it "would be very challenging" for Ivory to play Sunday. T.J. Yeldon is a top-25 fantasy running back despite his general ineffectiveness against the Packers in Week 1, when he ran 21 times for 39 yards and caught four passes for 30 yards. That kind of volume matters — just ask Matt Forte.
When asked about WR Tyrell Williams this week, Chargers QB Philip Rivers said, "We need him to catch a bunch of balls this year." However, this San Diego Union-Tribune article suggests that Williams needs to be more aggressive. If you grabbed Williams off a fantasy free-agent wire to replace Keenan Allen, understand that there will be some ups and downs, and that he won't simply get all of Allen's targets.
If you're ever mad at yourself over a dumb fantasy lineup decision, consider this: My buddy John Mader – a Mississippi State grad – started Dak Prescott over Matthew Stafford in Week 1. Whatever bad call you make this season won't be worse than that one.
Ryan Fowler and I previewed all the Week 2 games in Thursday's FOX Fantasy Podcast. Listen via the player just below Gronk's photo near the top of this page.
Good luck in Week 2!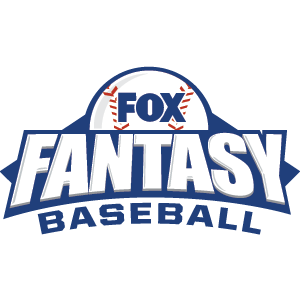 FOX Fantasy Baseball
Join or Create a Free League
Play Now!