Positional Matchups: Week 12
Through 11 weeks, our Position vs. Fantasy Defensive Points Allowed tool has become a pretty good guide to help you find good matchups. This week, we'll test the theory that EVERYONE is a good matchup against the Cowboys' pass defense.
As always, please remember that the players listed are mostly meant to be borderline guys, who need reasons for you to play or bench them. You won't see recommendations to start Peyton Manning and Calvin Johnson, because you should always start Peyton Manning and Calvin Johnson.
Note: The fantasy points per game (FPPG) referenced below are from FOXSports.com standard leagues, and always refer to the position being discussed.
Week 12 Byes: Bills, Bengals, Eagles, Seahawks
Thursday game: Saints at Falcons
Quarterbacks
Stay away: Philip Rivers, Chargers (at Chiefs)
After losing their first game of the season in Denver and looking forward to another date with the Broncos in Week 13, will this be a rebound game or a trap for the Chiefs? I'm going to guess the former, and since they rank seventh against opposing quarterbacks (15.6 FPPG), Rivers could be in for a rough day at Arrowhead.
Also:
– With 2,868 yards and 18 touchdown passes in 10 games, Matt Ryan hasn't been bad from a fantasy standpoint. However, his matchup with the Saints' third-ranked fantasy defense (13.4 FPPG to opposing QBs) isn't a great one. Ryan isn't a must-bench, but he's QB13 on my board.
Play, play, play: Eli Manning, Giants (vs. Cowboys)
Manning completed 25 of 35 passes for 279 yards and a touchdown in Week 11, and gets a home date this week with the Cowboys' spectacularly awful pass defense (26.2 FPPG). The two-time Super Bowl MVP might not be in full rebound mode, but matchups don't get much better than this.
Also:
– In real life, Scott Tolzien hasn't looked terrible so far, but he's thrown five interceptions in two games. In fantasy, you can live with picks from a guy who averages 310 yards per game. Tolzien's matchup with the 30th-ranked Vikings' fantasy defense (24.9 FPPG) puts him under consideration as a fantasy starter. It would be nice if he threw a touchdown pass this time out – he has just one in two starts.
– Mike Glennon's steady yet unspectacular season continued in Week 11 with a 231-yard, two-touchdown performance against the Falcons. His matchup with the Lions isn't an easy one, but Ndamukong Suh & Co. rank 21st with 21.8 FPPG allowed to opposing quarterbacks. Glennon is an option if you'll be without Russell Wilson or Nick Foles this week.
Running Backs
Stay away: Trent Richardson, Colts (at Cardinals)
Most of you are probably benching Richardson at this point, anyway. But if you were still thinking about giving him one more chance, remember that the Cardinals rank second with just 12.6 FPPG allowed to opposing running backs. This is a bad spot for a struggling player.
Also:
– Lamar Miller is tough to figure out. After carrying 34 times for 194 yards over Weeks 8 and 9, he ran just 11 times for 19 yards in Weeks 10 and 11, and offensive coordinator Mike Sherman talked this week about riding the "hot hand" between Miller and committee-mate Daniel Thomas. That makes Miller undependable, and it makes this week's battle with the Panthers' fifth-ranked fantasy defense (14.6 FPPG allowed to opposing RBs) one to avoid.
Play, play, play: Pierre Thomas, Saints (at Falcons)
– Whether or not Darren Sproles is active tonight, Thomas has emerged as the Saints' biggest fantasy backfield threat, averaging 18 touches and 92 yards from scrimmage over his last six games, and scoring four touchdowns over that span. While no divisional matchup is truly easy, tonight's game against the Falcons' 24th-ranked fantasy defense (20.4 FPPG vs. opposing RBs) should be a productive one for Thomas.
Also:
– Chris Ogbonnaya is now the man – at least much of the time – in the Browns' backfield. In Week 11, he ran eight times for 69 yards, and added six receptions for 30 yards. He's ready to face the Steelers, who used to have a good defense, but currently rank 23rd (20.2 FPPG) against opposing running backs. I'm proud to drive the Ogbonnaya bus, as I own him on two teams.
Wide Receivers
Stay away: Mike Wallace, Dolphins (vs. Panthers)
In baseball, the value of some hitters is almost completely dependent on hitting home runs. That's great when they hit them, but when the homers are few and far between, there's not much to see. Such is the case with Fantasy Mike Wallace, who has scored one touchdown in 10 games while averaging 53.4 yards, and ranking 52nd among wide receivers in FOXSports.com fantasy scoring. Do you really want to bet on Wallace going deep against the Panthers' second-ranked fantasy defense (15.5 FPPG)? In most cases, probably not. He might hit the homer, but he probably won't.
Also:
– Denarius Moore was in the midst of a good stretch before slowing down to five catches for 56 yards (and a score) across Weeks 10 and 11. This week, Moore and new Raiders QB Matt McGloin face off against Alterraun Verner and the Titans' top-ranked fantasy defense (12.8 FPPG to opposing WRs). No, thanks.
Play, play, play: Jarrett Boykin, Packers (vs. Vikings)
In two games with Tolzien under center, Boykin has caught 14 passes for 203 yards on 21 targets, so you could say there's some chemistry developing. The Vikings are great for all QB-WR chemistry experiments, ranking 25th against opposing fantasy wide receivers (25.5 FPPG). Boykin is WR25 in my Week 12 rankings, and that might be too conservative.
Also:
– Kendall Wright gets my vote for quietest fantasy season from a wide receiver. The Titans' second-year man is tracking toward 90-plus receptions and more than 1,000 yards. Wright is a must-start in PPR formats, and should also be active against the Raiders' 26th-ranked fantasy defense (25.8 FPPG to opposing WRs). FYI, Wright has caught 27 passes for 301 yards in four full games with Ryan Fitzpatrick at quarterback – number like that are worthwhile in any format. Catch a TD pass, Kendall!
– Hey, have you heard about the Cowboys' horrible pass defense? They're 22nd against opposing wide receivers (24.9 FPPG), and coming to the Meadowlands this weekend. The up-and-down Rueben Randle can be considered as a flex option if you need to reach deep. Victor Cruz and Hakeem Nicks are also starting if you've got them.
Tight Ends
Stay away: Charles Clay, Dolphins (vs. Panthers)
Clay's Week 11 performance (six receptions, 90 yards, TD) was his best since Week 2. In between, he's had his ups and downs like most fantasy tight ends. This week's matchup with the Panthers' 10th-ranked fantasy defense (6.5 FPPG to opposing TEs) suggests that you should keep him benched.
Play, play, play: Delanie Walker, Titans (at Raiders)
Hey, fantasy owners: Walker has caught 14 passes for 153 yards and two touchdowns in the two games since Jake Locker suffered his season-ending foot injury. With the Titans facing a very mediocre Raider fantasy defense (16th with 8.1 FPPG allowed to opposing fantasy TEs), Walker has to be under consideration if your usual option is anyone other than Rob Gronkowski, Jimmy Graham, Vernon Davis or Julius Thomas. I've got Walker at TE9, but could be talked into starting him ahead of a few of the guys ranked higher.
Also:
– Rob Housler has been getting it done lately, with 22 receptions for 226 yards and a score in his last five games. It's not Delanie-esque, but it's startable against the Colts' mediocre fantasy defense (7.3 FPPG allowed to opposing TEs).
– Houston's Garrett Graham is owned in just 20.8 percent of FOXSports.com leagues, and he's got a matchup with the Jaguars' 31st-ranked fantasy defense (11.4 FPPG allowed to opposing TEs). If you missed it, Graham caught seven passes for 136 yards and a TD in Week 11. No-brainer, folks.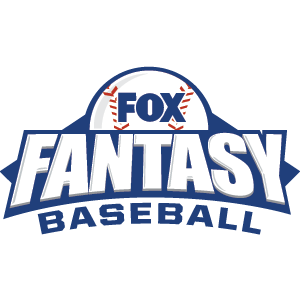 FOX Fantasy Baseball
Join or Create a Free League
Play Now!