Player cheat sheet 2013 NFL season
Though the FOXSports.com Fantasy Department is offering multiple courses in preparation for your upcoming draft, some owners simply request a CliffsNotes version to serve as their research. As we are always at your service, we have compiled a cheat sheet on the top players at each skill position.
The rankings are cumulative from Ryan Fowler, John Halpin, Adam Meyer and myself:
Quarterback
1. Aaron Rodgers – The aptitude of his receiving corps has never been higher, his line is steadily improving and the Cheeseheads' selection of Eddie Lacy could finally give Rodgers a viable complement in the backfield. Oh, the 2011 MVP is also turning 30, a period historically proven to be the peak for quarterbacks. I'd say things are looking up.
2. Drew Brees – Despite the franchise's encompassing chaos in 2012, Brees logged nearly 5,200 yards and 43 touchdowns. The rising age might be a concern, but with Sean Payton back in the saddle, envision the usual bounty from Brees.
3. Peyton Manning – In theory, the miles and neck injuries could take their toll, yet there was no evidence of such hindrance in his MVP season last fall. Blessed with the best targets in his storied career, Manning's a safe bet to repeat as an elite performer.
4. Cam Newton – Newton's inconsistency and security issues can wreak havoc on a week-to-week basis. However, a strong second half propelled the former Heisman winner into a preeminent standing in 2012. If he reduces his errant throws, could finish first among fantasy arms.
5. Tom Brady – Taking stock of his depleted arsenal, you could claim this ranking is out of reverence more than conviction. Or you can place your faith that Belichick and Brady will make something out of scraps. I'll take my chances with the latter.
6. Matt Ryan – In the months of September and December, Ryan combined for 22 total touchdowns with just three turnovers. In the middle eight weeks, that ratio plummets to an appalling 11-13. Newton may be the one hammered for his irregularity, but Ryan is just as guilty of this charge.
7. Colin Kaepernick – The San Fran signal caller has the ceiling to be a top-3 QB. If he cuts back on his rush attempts, he falls into the middle of the pack. Add in an already-wounded receiving crew and there's more risk with this pick than believed.
8. Russell Wilson – Reports of Seattle trying to cap Wilson's throws and rushes don't bode well for his outlook. Nevertheless, enough tools at his disposal to make some magic on the field and in the box scores.
9. Matthew Stafford – Stafford disappointed many owners with just 20 passing touchdowns last season. Though he may not reach his 2011 feat of 41 scores, expect improvement in this department.
10. Andrew Luck – Luck's area of focus in 2012 will be the turnover arena, as the No. 1 overall pick had 18 INTs and five fumbles. Then again, he's only 23 years old. Maybe we should give the kid a chance to develop.
11. Robert Griffin III – Judging by this ranking, other fantasy writers aren't as cavalier regarding RG3's ability to pick up where he left off last year, at least off the jump. At this standing, Griffin III could be steal of draft.
12. Eli Manning – Eli has averaged over 4,225 yards, 28 touchdowns and 18 interceptions the past four seasons. While that's not top-tier production, it's also one of the more consistent, stable outputs from that span.
13. Tony Romo – The Dallas gunslinger surpasses 4,900 yards last season and hit pay dirt 28 times through the sky. The 19 interceptions are high, although 12 derived from three games.
14. Ben Roethlisberger – No secret that Big Ben and offensive coordinator Todd Haley don't see eye to eye, yet Roethlisberger had the second-most touchdowns in his career last season in just 13 contests. Departure of Mike Wallace won't hurt as much as believed.
15. Jay Cutler – New coach Marc Trestman is an alleged quarterback guru. Can Cutler, already 30, experience a late-career revival?
16. Michael Vick – Vick's margin for flexibility is slim. If he stumbles out of the gate, don't be surprised if he's on the sidelines by October.
17. Joe Flacco – Flacco proved he's a capable leader on the field. Unfortunately, that attitude doesn't carry over to the fantasy realm. View as a backup or streaming starter.
18. Matt Schaub – Schaub has plenty of gas left in the tank. Worth noting that nine of his 22 touchdowns came from two games, and will continue to work with inexperienced receiving unit.
19. Josh Freeman – Quietly had an effective bounce-back year (4,065 yards, 27 touchdowns). Tampa has the reputation of a ground 'n pound squad, but Freeman is one of the better values at this position.
20. Andy Dalton – Improved his completion percentage, yardage and six-point accumulations in his sophomore campaign. The Bengals surrounded the Red Rifle with enough weapons for Dalton to continue his progression in Year 3, but has Dalton already reached his potential?
Running Back
1. Adrian Peterson – I'm not necessarily concerned about his past injuries resurfacing. What DOES cause unease – Peterson's 348 carries from last season. If Minnesota's passing attack fails to provide any semblance of vitality, Peterson will have a bull's-eye on his back.
2. Doug Martin – I think slight regression in the rushing department, especially Martin's 4.6 yards per carry, is feasible, almost expected. What maintains this rank is Martin's dexterity in the receiving forum, where he brought in 49 balls in his rookie season. An entire offseason of assimilation should make this number grow in 2013.
3. Arian Foster – Like Peterson, Foster's workload (956 attempts the past three years) raises caution. Additionally, after averaging 60 receptions and 610 yards the previous two seasons, the All-Pro dropped to an ordinary line of 40 hauls for 217 yards. Nevertheless, are you really going to turn down a guy who crossed the goal line a league-leading 15 times?
4. C.J. Spiller – The Bills and Spiller have both stated intentions of getting the fourth-year back more utilized in the offensive game plan. This objective seems straightforward and easily attainable. Let's see if it comes to fruition with the return of dependable runner Fred Jackson.
5. Jamaal Charles – Only five touchdowns hurt his overall fantasy finish, but hard to complain about Charles' 1,509 yards on the ground last season, especially after missing almost all of 2011 to injury. Alex Smith under center will deflect attention away from the Kansas City running game, a presence that's been M.I.A. in Arrowhead for three seasons.
6. Ray Rice – A commendable effort from Rice in 2012 – 1,621 yards from scrimmage with 10 total touchdowns, and at age 26, Rice should be hitting his prime. I am a little worried that Rice owners will see more Bernard Pierce sightings than desired, yet at such a mercurial position, Rice is one of the safest bets on the board.
7. Marshawn Lynch – Ranked fourth among running backs last year at a five-yards-per-carry clip and his 11 touchdowns tied for fifth. Seattle plans on centralizing the running attack this fall, meaning Lynch could be in for similar dividends.
8. LeSean McCoy – Some are concerned that new coach Chip Kelly's offense will minimize Philly's terrain game, and in turn, McCoy's value. Not only is this a misnomer, but with the team's ambiguity at quarterback, McCoy will be needed now more than ever.
9. Trent Richardson – He'll be the focal point of the Browns offense, has a solid line paving the way and was targeted 70 times as a receiver. Before you get too excited about Richardson, his 3.6 yards per carry and nagging injuries should keep your expectations in check.
10. Alfred Morris – Even if RG3 returns by Week 1, Morris' workload should be amplified to preserve Griffin III's health. Arguably the third-best pure rusher among NFL backs, the only reason Morris stands at No. 10 stems from his talents as a receiver, or lack thereof, as he finished with just 11 receptions.
11. Maurice Jones-Drew – A foot injury isn't expected to keep MJD away during the preseason, or more importantly, Week 1. In his abbreviated time in 2012, Jones-Drew managed a stout 4.8 yards per carry. As last season was his first year in the infirmary, the Jag shouldn't be considered a major health liability.
12. Matt Forte – Though he's failed to live up the hype after his rookie season in 2008, Forte hasn't been a train wreck either, averaging nearly 1,500 yards from scrimmage per year. Unfortunately, his lack of looks around the end zone makes him better suited as an RB2 rather than a primary back, and don't discount his career-low reception total as an aberration.
13. Steven Jackson – For the first time in eons, Jackson will have the luxury of a formidable passing game. Alas, don't presume a total revitalization strictly because of the enhanced digs. Jackson is five carries away from hitting 2,400 career attempts. At some point, the man has to hit a wall.
14. Stevan Ridley – Like Washington's Morris, Ridley gets lost in the limelight of his quarterback. Hard to overlook his 2012 numbers: 1,263 yards, 4.4 yards per carry, 12 touchdowns. New England's receiving ranks are in chaos at the moment, which could give Ridley a platform to build off his lowly six receptions last year.
15. DeMarco Murray – After a promising rookie season in 2011, Murray's 2012 suffered a sophomore slump, as injuries and line problems led to a disappointing finish. Murray still has top-10 potential, but he will need to correct his short-yardage proficiency and overcome nagging foot issues.
16. Chris Johnson – Never has a running back transcended 1,200 yards and been considered a disappointment by his owners like Johnson in 2012. Many are expecting the addition of Shonn Greene to lessen Johnson's role in the Titans offense, and to some extent there's merit in this belief. Still, Johnson will receive the bulk of work in Nashville this season.
17. Frank Gore – With the best line in football escorting him down the field, Gore should rack up another 1,000-yard venture this fall. One thing to be on the lookout for is increased integration from backups Kendall Hunter, LaMichael James and perhaps even Marcus Lattimore to keep Gore fresh for the playoffs. If this happens, Gore's value severely diminishes.
18. Darren McFadden – There's already trepidation on Run DMC's ability to stay on the gridiron, missing 16 games the past three years. Unfortunately, even when he's on the field, McFadden's performance is falling, notching just 3.3 yards per rush in 12 outings in 2012. Make sure at least two backs are on your roster before looking at the Raiders rusher.
19. Reggie Bush – Could be hidden gem in Detroit, especially in PPR formats, as Bush's game should fit in well with Lions' scheme. Might not be the man inside the red zone, but still has chance to rack up 200-plus carries and 50 catches.
20. David Wilson – Seems like everyone loves Wilson BUT the Giants coaching staff. However, as much as his pass protection has been called into question, can't hate his production when he touches the ball, with five yards per carry last season.
21. Darren Sproles – He's going to do damage in the passing game, that's a given. If Sproles can duplicate his 2011 feats on the ground (603 yards) versus last season (244) he may achieve top-10 status again.
22. Lamar Miller – The most unproven entity thus far on the list, Miller will compete with Daniel Thomas for reps in Miami this season. Miller's speed and Thomas' inconsistency probably gives the starting nod to Miller. When he got the chance, Miller made the most of his opportunities last season, notching 250 yards on 51 attempts (4.9 yards per carry).
23. Ryan Mathews – Let's be honest: this pick has "bad news" written all over it. In fact, I think Mathews just tore something as you read this annotation. Moving on.
24. Montee Ball – I'm always leery when a rookie back receives buzz before ever taking a snap. Worse, though fans and media alike are pushing for Ball as the primary Denver ball carrier, the dreaded "running back by committee" phrase has been tossed around Broncos' headquarters. In keeper leagues, Ball arguably has the value of a top-10 pick at the position. However, in standard formats, approach with tepidness at this juncture.
25. Ahmad Bradshaw – Personally, extremely skeptical that Bradshaw will finish the season atop the Colts' depth chart above Vick Ballard, yet, at the moment, the Indy brass like the former Giant over the 22-year-old Ballard. In 14 games last season, Bradshaw amassed over 1,000 yards and 23 receptions, so, if bestowed the touches, can still do work.
26. BenJarvus Green-Ellis – Unlike last season, the Law Firm faces competition in the Bengals backfield in second-round draft pick Giovani Bernard. Green-Ellis will start the season getting the majority of snaps, but if he fails to improve on 2012's middling numbers (3.9 yards per carry) don't be surprised at a demotion.
27. Chris Ivory – Only Bilal Powell should give Ivory a run for his money for time allotment in Gotham City. When he's been offered the pigskin, Ivory has been a beast, evidenced by 5.1 yards per carry in his three-year career. Now as the "man" for Gang Green, can Ivory continue to deliver?
28. Rashard Mendenhall – The good – Mendenhall enters camp as Arizona's No. 1 back. The bad – Mendenhall is coming off his worst season as a pro. The ugly – the word "porous" was used often in 2012 to describe the Cardinals' offensive line. He'll get the touches, but Mendenhall should be viewed as a RB3 or backup in standard formats.
29. Le'Veon Bell – Now this is a value pick. Projected as Pittsburgh's main rushing recipient, Bell has the speed and toughness (he led college football in yards after contact last season at Michigan State) to translate well to the NFL game. Like baseball closers, getting playing time is half the battle with selecting running backs, and with a surplus of so-so options in the Steel City at halfback outside of Bell, look for the neophyte to rise above the rest.
30. Andre Brown – More than likely he'll start the season as the Giants' No. 2 man on the depth chart, yet Brown should get the majority of red-zone grabs. Taking into account the consternation held by the team in the aforementioned Wilson, Brown is a good security buy.
Wide Receiver
1. Calvin Johnson – I'm usually a detractor of drafting a wideout in the first round. Then again, you usually don't have the chance to snag someone who could finish with 2,000 yards on the season.
2. Brandon Marshall – Received over 190 targets last season, equating to 118 catches for 1,508 yards and 11 touchdowns (all career-highs). Though he's creeping up in age, don't fancy major regression in his second season in the Windy City.
3. A.J. Green – Made strides off an impressive rookie season with 97 receptions, 1,350 yards and 11 scores. Blessed with a handful of decent counterparts for the first time in Cincinnati, not a stretch to believe Green can top these numbers in 2013.
4. Dez Bryant – Bryant finally showcased his first-round talent in the second half of 2012, finishing with 10 touchdowns and 879 yards in the final eight games. Aside from character issues, Bryant will need to improve upon his consistency, as the Cowboy receiver went scoreless in seven of his first eight games.
5. Demaryius Thomas – Some have viewed the arrival of Wes Welker as a possible detriment to Thomas' figures, with the stance that the former Patriot will subtract some of Thomas' looks. Quite the contrary, as Welker, along with Eric Decker, should provide Thomas more room to roam downfield.
6. Larry Fitzgerald – Carson Palmer might be a shell of his former shelf, but he's echelons above the rubbish Arizona had under center last season. Because of his change of guard, Fitzgerald returns as a candidate for a 1,400-yard, 10-touchdown campaign.
7. Julio Jones – Due to some injuries his rookie season in 2011, a contingent of owners view Jones as a possible health risk. This creed is mistaken, as Jones played all 16 games last season. Over the final two months and playoffs it was Jones, not Roddy White, who appeared to be Ryan's preferred destination.
8. Roddy White – Coming off his six consecutive 1,000-yard year, White hasn't illustrated any signs of slowing down. The previously mentioned Jones might be tapping into White's targets, but in Atlanta's aerial-based assault, there's enough rock to go around.
9. Andre Johnson – Lost in the shadow of Megatron's record-breaking year was Johnson's revival, as the perennial Pro Bowler had a career-high 1,598 yards off 122 catches, albeit with only four touchdowns. Houston failed to add much in the passing game to accompany Johnson, yet that obstacle hasn't stopped him in the past. Still one of the higher injury gambles on the market, but few offer the ceiling that the Texans receiver owns.
10. Vincent Jackson – Many thought Jackson would suffer in his exodus from San Diego. Turns out Jackson finished on the opposite end of that spectrum, pulling in 72 receptions, 1,384 yards and eight touchdowns. It's hard to see Jackson topping these totals, but I don't think he's in for a major descent. The name appeal might not be as attractive as others on this list, but Jackson is a more than capable No. 1 fantasy wideout.
11. Victor Cruz – His targets went up in 2012, and as a corollary, so did Cruz's receptions. Yet it's somewhat disconcerting that, despite this augmented action, Cruz finished with 444 fewer yards than 2011, finishing with 12.7 yards per catch versus an 18.7 mark in '11. After receiving an opulent offseason contract, will Cruz get complacent?
12. Percy Harvin – Harvin has never played with an adequate signal caller, so can't be too harsh on his receiving numbers, and Seattle's Wilson should be able to extract his potential. However, a pretty elevated standing for a receiver who has never crossed the 1,000-yard plateau and probably won't see as many rushing touches as he's historically seen.
13. Randall Cobb – Cobb had a fine year in 2012, and should see more involvement in Green Bay's high-octane offense. My only concern is Cobb's name recognition might elevate him into a draft standing that his stats don't necessarily dictate. Although he has potential, in that same breath, wouldn't classify Cobb as someone worth chasing after.
14. Jordy Nelson – Like Cobb, I think Nelson's standing is not exactly justified. Understand that, with Greg Jennings gone, Cobb and Nelson are the most-likely beneficiaries to get more balls in their direction. Unfortunately, I don't think that translates into a top-15 standing for Nelson. In PPR leagues, he earns this designation, but try to temper your prospects in standard formats.
15. Wes Welker – It's hard to fathom Welker replicating his accrual of 170 targets from the past few seasons in Denver, and as an upshot, his receptions will take a bit of a plunge. This rank is still warranted though, as Welker, who was never a primary target in the red zone in New England, could see more action in this area with the Broncos.
16. Marques Colston – You know what you're getting here – 80 receptions, 1,100 yards, nine touchdowns. Nothing more, nothing less. While that's not necessarily enticing, it's also dependable, which is what you're searching for from this location.
17. Reggie Wayne – Pundits keep expecting deterioration from the venerable Wayne, and turning 35 in November, you understand why. Conversely, if he gets 190-plus targets again from Luck, perhaps Wayne can continue his battle with Father Time for another fall.
18. Mike Wallace – A glut of red flags on Wallace: a career-low mark of 13.1 yards per reception after averaging 18.7 in his first three years, goes from a solid offense in Pittsburgh to a fledgling program in Miami, and the fear of contentment after getting paid from free agency. You've been warned.
19. Hakeem Nicks – Nicks gets more pub than he deserves thanks to playing in New York, but he's no slouch. When he's on the field, Nicks has been a solid contributor. It's just a matter of avoiding the sidelines with another injury. Given that his compadre Cruz is fresh off a new deal, look for Nicks to try and justify his own extension.
20. Dwayne Bowe – Fantasy managers hoping for a resuscitation of 2010's 15 touchdowns are dreaming, yet not a pipe dream to suppose Bowe can become a 1,110-yard blessing again.
21. Steve Smith – Smith is in the same boat as Wayne, although the Carolina wideout didn't receive quite as many targets as his Colts' colleague. Though he needs Brandon LaFell and Domenik Hixon to alleviate some of the opposing heat from cornerbacks, Smith's standing as No. 1 target in the Panthers offense should translate to one more solid season.
22. Antonio Brown – With Mike Wallace out of the picture, can Brown take the mantle as Pittsburgh's main man? He'll at least get the chance, as Markus Wheaton and Emmanuel Sanders won't be considered primary targets off the bat.
23. Eric Decker – If you're looking for a possible casualty with the entrance of Welker, here it is. I think 90-plus targets and eight or so touchdowns are reasonable expectations, but hitting 1,000 yards might be an unreachable endeavor.
24. Torrey Smith – He has the faculty to bust out 145-yard, two-score games. He also has the penchant of following that up with a goose egg. As a third option at the position, he's a good investment, but I wouldn't want to depend on him every week.
25. James Jones – If you have any aspirations of Jones posting 14 touchdowns again, best leave them right here. However, wouldn't be a reach to think of the 29-year-old as a 1,000-yard, nine-score nominee.
26. Pierre Garcon – I'm mixed on Garcon. Part of me thinks his bark is more than his bite, that he's viewed as a No. 2 fantasy receiver when he's better suited for the No. 4 slot. However, he is the chief option for Washington, and I think you're going to see more passing from RG3 this season. In that sense, Garcon has the ability to reach top-15 potential. This ranking reflects the middle of those sentiments.
27. Danario Alexander – In his last nine games, Alexander grabbed 37 receptions for 658 yards and seven scores. Even more impressive was Alexander's ability to do this while in the midst of assimilation with a new team, as he started the season with the Rams. Besides, Philip Rivers needs to throw to somebody, right?
28. Greg Jennings – Alright, I'd say going from Rodgers to Christian Ponder might cause a slight drop-off in production. In spite of his harness, Jennings has the gifts to submit a stellar display with the Vikings. In standard leagues, this could be a great buy-low.
29. Danny Amendola – In PPR leagues, you can make the case that Amendola stands inside the top-15 classification. With all the turmoil in New England, Amendola will be looked to carry a heavy load in the receiving game. The question is not if he's able to hold such a burden, but if he'll be suited up for this undertaking, as he missed five games in 2012 and all of 2011.
30. Stevie Johnson – The touchdowns have gone down the past two years, but Johnson still has finished with 1,000 yards in three consecutive seasons. He might be the victim of growing pains with E.J. Manuel more than likely taking the reins at quarterback, yet Johnson will hold his status as Buffalo's protagonist in the receiving corps.
31. Cecil Shorts – Shorts was one of the best at his position the last three months of the season and finished 2012 with 979 yards and seven trips to pay dirt on a scant 55 catches. Justin Blackmon will be serving a league-sanctioned sabbatical for the first month, allowing Shorts the platform to pick up right where he left off.
32. Miles Austin – Now squarely the third option in Big D behind Dez Bryant and Jason Witten, Austin's game log will be a roller coaster ride. This ranking is more based as a security blanket if Bryant falters.
33. Jeremy Maclin – Forget 1,000 yards. Maclin has failed to achieve a 900-yard campaign in the past two seasons. Maclin is only 25, and has been able to find the end zone with regularity (22 scores the past three seasons), but has been a disappointment as a first-round draft choice in 2009. Can new coach Chip Kelly pump some life into Maclin's career?
34. T.Y. Hilton – Does anyone else think "T.Y. Hilton" sounds like a computer-generated name from Madden? The Florida International product had a strong second half, averaging nearly 64 yards a game with five touchdowns in that span. Wayne is still the go-to-guy in Indy and Hilton's youth can be prone to up-and-down performances. Nevertheless, has the endowment of a top-flight contributor.
35. Kenny Britt – The good news is Britt appears to be full strength for the first time in two years. Regrettably, Jake Locker remains his quarterback. Unless Locker vastly improves, Britt will fail to regain his stature as a big-time wideout.
36. DeSean Jackson – Jackson had the worst year of his five-year career in 2012, finishing with 45 catches for 700 yards and two touchdowns (although he was averaging 63.6 yards per game before a ribs injury placed him on IR). If anyone is in need of a defibrillator to their career, it's Jackson. Luckily for him, Chip Kelly's offense should utilize most of Jackson's skillset. Circle him as a breakout candidate.
37. Mike Williams – Did you know Williams was just four yards short of hitting 1,000 in 2012, or that he made nine journeys into the end zone? Certainly isn't much excitement around this pick, but he's a steadfast bet with potential for more if V-Jax suffers injury.
38. Lance Moore – Moore was one of the few Saints to experience a better season without Sean Payton on the sidelines, finishing with a career-high 1,041 yards. Colston, Jimmy Graham and Chris Givens will all get their share of looks from Brees, but Moore's explosiveness cannot be ignored and will sustain his fantasy relevance.
39. Anquan Boldin – With Michael Crabtree out, Boldin has become the de facto No. 1 target in San Francisco. While his age might scare off some, Boldin illustrated in the playoffs (22 catches, 380 yards, four touchdowns in four games) that he's nowhere near the twilight of his career. Though he endures as a health risk, at this range, Boldin is a steal.
40. Justin Blackmon – Over his last eight games, Blackmon averaged 80 yards per contest, adding four touchdowns in the final two months. Mentioned above, he'll miss the first four weeks of the season due to a suspension, but can be a viable No. 3 receiver once he returns.
Tight End
1. Jimmy Graham – A missed game and injuries hampered Graham from achieving his 2011 numbers, yet his 2012 haul (85 catches, 982 yards, nine touchdowns) was nothing to sneer. Moreover, back to full health, coupled with the issues in New England, and the variance between Graham and others at tight end might be the biggest position discrepancy at any fantasy position.
2. Jason Witten – There were health concerns with Witten heading into 2012, but he quickly put them to rest with one of the finest seasons of a Hall of Fame career (110 receptions, 1,039 yards, three touchdowns). It would be nice to see Witten get a few more looks in the red zone, but the fickle nature of tight end offerings makes Witten the clear No. 2 option this year.
3. Tony Gonzalez – For seemingly the sixth consecutive season, Gonzalez has forewarnings of "washed up" attached to his outlay. His numbers, however, indicate anything but over-the-hill (93 receptions, 930 yards, eight touchdowns). More importantly, Gonzalez continues to receive a plethora of looks, with Ryan targeting him 124 times in 2012. Replicating last year's output will be tough, but Gonzalez should be a top-5 tight end when all is said and done.
4. Vernon Davis – Davis had his worst season since 2008, averaging just 12 yards per game in his five final contests. Chalk it up to a building rapport with Kaepernick, as Davis shined in the playoffs, with 12 catches for 254 yards in three outings.
5. Rob Gronkowski – He'll probably sit out training camp, and is 50-50 for Week 1. However, even if he misses a week or two, the assimilation time back into Brady's graces will be minimal. Besides, you'd rather have 13 games of Gronk rather than a full season from most tight ends, right?
6. Kyle Rudolph – He lacked the yards and catches, but Rudolph's red-zone competency lifted him into a top-10 standing. Ponder's expansion as a quarterback will go far in elevating Rudolph into the next stratum of contributors, one that's not far off.
7. Greg Olsen – Olsen had his best season in his six-year career, with 69 catches for 843 yards and five touchdowns. Alluded to in Steve Smith's write-up, the lack of options in Carolina's passing game should mean big things for Olsen in 2013.
8. Owen Daniels – This isn't the Daniels from 2007-08, but it's still a pretty damn good one, as Houston's tight end completed 2012 with 62 balls for 716 yards and six touchdowns. Unless some of the Texans longer assets develop, Daniels will be target 1B behind Johnson in H-town.
9. Dennis Pitta – The loss of Boldin should bring Pitta additional looks over the middle, and he did showcase a good bond with Joe Flacco inside the 20. On the other hand, last year's numbers, while very good (61 catches, 669 yards, seven touchdowns) are probably the peak of Pitta's talents. Draft him for what he did, not where you think he's going.
10. Antonio Gates – Considered irrelevant after showing major signs of decline, Gates still managed to find the end zone seven times last year. View Gates as a second option rather than one to depend on weekly.
11. Jermaine Gresham – The arrival of Tyler Eifert should open lanes for Gresham, as well as light a bit of a fire. Though he's made the Pro Bowl the last two years, Gresham has yet to put together a solid season for Cincinnati. More weapons, along with the maturity of Andy Dalton, could make Gresham a breakout candidate.
12. Brandon Myers – Myers got lost on the West Coast, as not much was made of his 79 receptions and 806 yards for the Raiders. Now with New York, expect that to change in a hurry.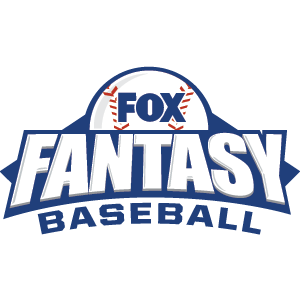 FOX Fantasy Baseball
Join or Create a Free League
Play Now!