NFL Draft Recap: Fantasy-Friendly WR Landing Spots
Last week, we looked at some possible landing locations that would help fantasy wideouts. Now that we have actual player/team pairings instead of speculative information, let's look at how some of these guys can help this season.
Here'€™s a preview: The very smart Mike Clay of Pro Football Focus noted recently that only five of the 18 wide receivers picked in the first round since 2008 have finished among the top 36 in fantasy scoring as rookies. Sobering, huh? As with fantasy baseball, I'm a rookie skeptic when it comes to my football drafts. Sorry to be a wet blanket.
Round 1
Sammy Watkins, Bills (Round 1, 4th overall) -€" The Bills traded up to get Watkins, and followed up by dealing Stevie Johnson to the 49ers. There's something to be said for being a quarterback's clear-cut top target, but what if we don't know how good the quarterback is? That's the case with E.J. Manuel, and it should make you hesitate when considering the immensely talented Watkins in fantasy drafts. I'd try him as a WR3, but probably no higher.
Mike Evans, Buccaneers (Round 1, 7th overall) -€" Evans should be a good real-life wideout, and his size (6'5", 231 lbs.) makes him an interesting red-zone option. But with Vincent Jackson ahead of him in the pecking order, on a team that figures to run quite a bit, Evans is probably a fantasy WR4/5.
Odell Beckham Jr., Giants (Round 1, 12th overall) – OBJ gets praise for his speed, route running and polish, but there's no guarantee that he'€™ll be starting ahead of Rueben Randle or Jernel Jernigan in Week 1. And even if/when Beckham's talent gets him on the field, but big fantasy numbers could be a year away. He's probably not worth drafting in 12-team leagues.
Brandin Cooks, Saints (Round 1, 20th overall) – €"OMG! Cooks is so fast, and he's on the Saints, and they're going to use him like Darren Sproles! FANTASY JACKPOT!"€ Hmm … we'll see about that.
Trusting a Saints' receiver not named Marques Colston (or Jimmy Graham, if you want to count him) has long been a fool's errand. Cooks might become a home-run hitter, but as a rookie, fantasy inconsistency can be expected. He won't be on any of my teams, because someone will be more intrigued about his short-term prospects than I will.
Kelvin Benjamin, Panthers (Round 1, 28th overall) – If Benjamin proves ready to contribute during training camp, his path to production will be clear, as the Panthers infamously overhauled their WR corps during this offseason. If you wanted to draft a fantasy receiver, would the presence of Jerricho Cotchery and/or Jason Avant scare you? Me neither. Plus, as GM Dave Gettleman said post-draft, "you can'€™t teach 6'5", 240.""
However, some observers have voiced concerns about Benjamin's route-running and propensity for drops. Could he be very productive right away? Maybe, but if he was a sure thing, he'd have been drafted higher than 28th. If you're grabbing that fifth wideout as a flier/bye-week replacement, Benjamin is worth a try. Beyond that … nah.
Round 2
Jordan Matthews, Eagles (Round 2, 42nd overall) -€" Head coach Chip Kelly says that the 6'3", 200-pound Matthews will play in the slot, and while that makes Matthews interesting, remember that the Eagles run the ball more than most teams. Matthews can be a late flier in PPR formats, but I doubt he'll be on my draftboard in 12-teamers.
Cody Latimer, Broncos (Round 2, 56th overall) -€" Latimer will reportedly compete for the job left open by Eric Decker's departure. Due to the explosiveness of his new team, Latimer would appear to be a very intriguing fantasy prospect for 2014. If only he didn't have to share looks with Demaryius Thomas … and Wes Welker … and Emmanuel Sanders … and Julius Thomas … and …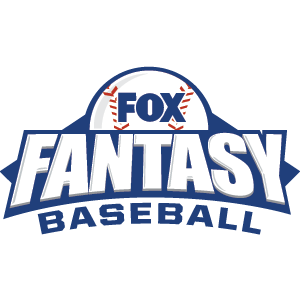 FOX Fantasy Baseball
Join or Create a Free League
Play Now!