NFL DFS Week 4: Top Cash and GPP Lineup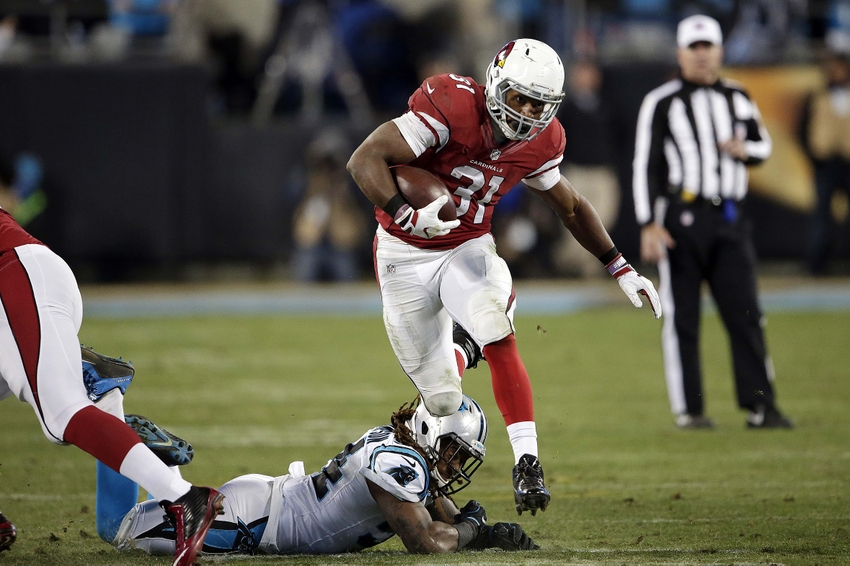 Welcome to Week 4 where we get an early kick-off in London and another full slate of great action to build our NFL DFS Week 4 lineups around!
The first quarter of the NFL season will already come to an end Monday night.  There have been a few surprises thus far in the early NFL season.  The New England Patriots are 3-0 with their 2nd and 3rd string QB's.  The Denver Broncos are also 3-0 with 2nd year QB Trevor Siemian looking like an upgrade over Peyton Manning and Brock Osweiler.  Todd Gurley has struggled a little thus far behind an offensive line that has looked nothing like it did on paper.  The Baltimore Ravens and Philadelphia Eagles have jumped out to surprise 3-0 starts, while the Arizona Cardinals and Carolina Panthers have come out of the gate at 1-2.  This is why we love the NFL.
As far as daily fantasy goes, we are beginning to have enough data to really get some good reads on the players.  Over the next few weeks we will be relying more on what we have learned from the games this season and less on what we projected before the season started.  Thus far my cash game lineups have gone a perfect 3-0 reaching the cash line, but my tournament lineups have been nothing short of pathetic.  I have a great feeling about this weekend, and that actually scares me a little.  So, let me get to it and let's take a look at the 50/50 lineup I will be rolling with this week.  Just a reminder, these lineups are for the main slate on Fanduel only. This week in cash games I'm going to go a little against the grain and pay up for at least 1 running back.  I think most players will be going cheap at the RB position and loading up at WR.  I am also going to not have much exposure to the New Orleans and San Diego game with the exception of the kicker.  That game is the highest on the board, but I think it will be similar to the New Orleans Saints and New York Giants game a few weeks ago.  The Saints on the road are a different team, and for as much as people are hating on their pass defense, the San Diego Chargers just don't pass the ball that much.
Joe Flacco gets one of the worst pass defenses in the NFL.  The Raiders are bad on D, are traveling across the country for an early game, and Flacco and the Ravens are looking pretty strong in their 3 wins thus far.  Look for Flacco to have a nice day and hook up with his favorite target in Steve Smith often.
At Running back I went both expensive and cheap.  David Johnson is a cash cow and is both match up and game flow proof.  He should easily get 2X his salary, which is what you go for in a cash lineup.  Jordan Howard goes up against a Detroit Lions team that is bottom 10 in the NFL in giving up points to RB's on Fanduel.  He also happens to be one of the only healthy running backs on the Chicago Bears.  I think the Bears will rely on him heavily and use him as much as they can.
To go along with Steve Smith, I am using Antonio Brown and DeAndre Hopkins as my WR's.  Antonio Brown needs no explanation.  He had a great week last week, and that was without him getting into the endzone.  I think that changes this week and he gets at least 1 TD.  Marcus Peters will not shadow him, and even if he did, AB will still get his.  DeAndre Hopkins flat-out owns the Tennessee Titans.  This year that is not likely going to change because the corners for the Titans are absolutely bottom of the league horrible.
At TE I'm going with Zach Miller.  That terrible Lions run defense is no better against the TE position, in fact, they are allowing the 3rd most Fanduel points, and Miller was Hoyer's go to guy last weekend against the Cowboys.  I think he has another nice game and gets into the end zone again.
Wil Lutz will be my kicker again and should have an active game.  The Saints struggle on the road and that should give Lutz a few more chances to kick a FG or two should the Saints struggle in the red zone.  To round out my lineup I'm going with the New York Jets defense.  The Seahawks are a great team, but they just looked off this year in their lone road game.  QB Russell Wilson has been hobbled and hit hard, their RB situation is not looking good, and they get a Jets team that is great up front and is playing at home.  I look for them to be a nice play at their low price.  Now let's move to the GPP lineup.
Like I said before, my tourney lineups have been pretty bad thus far, but as I also said a few weeks ago, if you can hit big with 1 of every 4, you will be doing good, and I feel really good about this one.  So if I were you I wouldn't invest too much on this one lol.  Just kidding, I think this one cashes.
Cam Newton is in a prime spot to go off this week.  The Minnesota Vikings had their way with him last week, and he is taking on an Atlanta Falcons team that has some opportunities on defense.  Cam and company could also have a little revenge in their minds as the Falcons knocked the Panthers from the undefeated ranks late last year.  I think this is one of those games where Cam throws for 3 TD's and runs another 2 in.
At running back I'm going with Dwayne Washington and Spencer Ware.  Washington gets a Chicago Bears team that was ran all over by the Dallas Cowboys last week.  The Lions are not the Cowboys, but they should be able to use Washington well and get him double-digit points.
My biggest surprise play this week is Spencer Ware.  Jamal Charles is supposed to suit up for this game and play but I'm not willing to think he takes over as the main guy.  One has to wonder why he would be brought back the week before their bye?  One also has to wonder if West wasn't hurt, would Charles be back this week?  I say no!  I also say that Pittsburgh has been horrible against pass catching running backs thus far because they are so young and beat up on the defensive side of the ball.
Philly had their way throwing to running backs last week, much like Gio Bernard and the Cincinnati Bengals did the week before that.  I think the Steelers jump out to a nice lead early in this game, which will lead to a lot of garbage stats for Spencer Ware.
Antonio Brown gets the nod again at WR.  I paired him up with Julio Jones, who does well against the Carolina Panthers, especially at home, and Will Fuller, who will be the other beneficiary of that horrible Titan secondary.  I think Jones has a tremendous bounce back game after his lackluster performance last week.  Fuller is a boom or bust play, and I think he goes boom this week.
Travis Kelce is in a nice spot to take advantage of the banged up safeties of the Steelers.  He will get a ton of targets, and I see the Chiefs having to pass the ball a lot to keep up with Pittsburgh.  Dustin Hopkins has been money for the Washington Redskins so far, and that continues this week against the lowly Browns.  The San Francisco 49ers are my cheap D this week.  Dak is going to miss Dez, and I have a feeling the 49ers shut down the Dallas running game much like they did the Los Angeles Rams in week 1, especially since the Cowboys have a banged up offensive line.
So there you go!  Here's to another winning week!
This article originally appeared on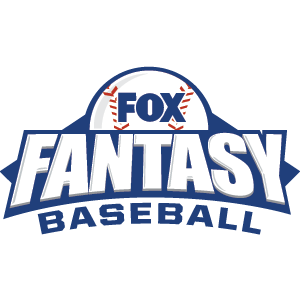 FOX Fantasy Baseball
Join or Create a Free League
Play Now!