NFL Column
1. The big theme that jumps out to me this season is the
amount of depth at quarterback.
… Especially if Kyle Orton is traded to Seattle or
Arizona. In particular, the trio of Matt Ryan, Sam Bradford and Tim
Tebow are bound to provide a gigantic boost to the position. All
three should rival the numbers posted by the quarterbacks housed in
the 5-to-8 range (in other words, I'd rather wait and take Bradford
or Tebow than take a Peyton Manning/Tom Brady in the high-mid
range). Matt Stafford can also provide a huge boost if he stays
healthy and doesn't faceplant.
I can all but guarantee that I'll wait on QBs in every league
I'm in this year. I've grown fond of this approach over the years
anyway, as I prefer to have two similar, non-elite QBs who I can
rotate based on matchups rather than investing heavily in a top guy
and then being all but forced to start them regardless of matchup.
But because of those four quarterbacks I mentioned, I'm kind of
militant about the approach this year.
On Ryan: He averaged 7.9 yards per attempt as a rookie, but
dropped to 6.5 the last two years. But he threw 571 passes last
year, a number that would push him past 4,500 yards if he could
regain that 7.9 average. Between the addition of Julio Jones and
the natural progression talented QBs, like Ryan, tend to show
around this time in their careers, Ryan can make it close to 4,500
this year.
On Bradford: Bradford impressed last year and, while the
narrative is that St. Louis has no wideout talent, I really love
the supporting cast that the Rams have built for him. Most NFL
teams are envious of Rodger Saffold and Jason Smith at tackle,
while the team's receivers are the deepest in the league and very
well-rounded. Many missed the memo on tight end Lance Kendricks,
but he too has the potential to be a star player, though not
necessarily as a rookie. Bradford is one of the league's most
accurate passers playing for an offensive coordinator who made Kyle
Orton a standout fantasy QB. Bradford is a far greater talent on a
team with a comparable supporting cast.
On Tebow: His game is comically unorthodox, but how can you
argue with last year's results? He was hit-or-miss as a passer, but
he still made big plays and managed to resist turnovers. The big
selling point with him, of course, is his running ability. Unlike a
Michael Vick or Donovan McNabb, don't get too worried about
injuries with Tebow. He's an absolute tank and should have no
trouble taking off for 10 or more rushes per game, in which case he
could go for at least 700 yards and 10 touchdowns on the ground.
Kyle Orton is obviously a huge obstacle, but I still can't see
Denver leaving Tebow on the bench.
2. Detroit Free Press writer Dave Birkett thinks Jahvid Best
will make a bigger impact this year than Mikel Leshoure. I think
the opposite.
Part of the issue here is the distinction between what the
Lions plan to do and what courses of action will actually be
available. They might think they want to make Best their workhorse,
but history says it's not up to them. It seems like a near
certainty that Best will get hurt. It's a shame, but the guy just
can't stay healthy, and he never has. He has had repeated issues
with toe injuries and concussions the last three years, and it's
known that he played through ankle, elbow and hip problems at
California, too. Best hasn't actually missed much game time, so
it's safe to assume he's tough as nails, but toughness doesn't mean
much when you're averaging 3.2 yards per carry.
I realize the hype on Leshoure died off a bit when he went after
Mark Ingram, Ryan Williams and Shane Vereen in the draft, but I'd
still take him over those guys. He's a strong runner with really,
really quick feet, and he has the skills to eventually turn into a
skilled receiver, too. I will avoid Best outside of PPR leagues
this year, while Leshoure is ideally an RB3 in 12-team standard
scoring leagues.
3. Anyone who was freaking out about Jermichael Finley last
year should feel similarly about Jimmy Graham this year.
I still rank Finley behind Gates, Clark and Davis, but I'm
aware of the argument to rank him higher.
A. He's a rare athlete
B. He plays with a top-five QB > C. He plays in a
pass-happy offense
The logic is definitely compelling. I'm just puzzled why the
same thinking hasn't seemed to catch on with Graham. Rare athlete?
Graham is probably more athletic than Finley. His quarterback is
Drew Brees, and Jeremy Shockey is gone. And no team in the league
throws as much as New Orleans.
What am I missing here?
4. Miles Austin is underrated.
Honestly, how can anyone argue that Austin shouldn't be a
top-three selection at receiver this year? His numbers while
playing with Tony Romo are unmatched league-wide.
Is it that people still suspect he's a flash in the pan? He's an
exceptional talent and a skilled all-around workhorse of a
receiver. There's really nothing he can't do, which is abundantly
evident when he's on the field with Romo.
Is it that people think Dez Bryant will steal his work? That's
possible, but not probable. First, Austin is a better receiver than
Bryant, and, second, Romo and Austin work exceptionally well
together. Their rapport is not easily duplicated. Bryant's
production likely will come at the expense of Jason Witten and Roy
Williams.
The only thing that can disrupt Austin's numbers is injuries.
Admittedly, this is a totally legitimate concern. Austin had a lot
of injury issues early in his career, while Romo's tomfoolery
obviously leaves him vulnerable to injury, too. And Romo is an
indispensable premise in the argument for Austin. But for me, the
bottom line remains: I'd rather take Austin and the injury risks
between him and Romo than Larry Fitzgerald, whose best-case
scenario is playing with Kyle Orton, or Hakeem Nicks, who's more of
an injury concern than Austin and Romo combined.
I would order these receivers: Andre Johnson, Calvin Johnson and
then Austin.
5. Felix Jones might be underrated, too.
Don't get me wrong – the guy is allergic to the end zone, and
few players are greater injury worries. But I still think Felix
Jones is looking like a potential bargain this year.
Admittedly, this is based almost strictly on intuition. But
I've seen Felix play a long time now, and I saw a clearly
different player a year ago. In his Arkansas days and first
couple years in the league, his game consisted almost entirely of
running full speed almost all the time. Life was simple: He'd get
the ball in space, and he would run through the space.
Last year and at the end of the 2009 season, however, he was
asked to not only be a player who runs through open space, but
also an NFL running back. There are obviously many differences,
and he initially struggled with the change. But last year the
transformation seemed to occur – instead of the reckless, all-out
sprinting style of play he showed his entire career up to that
point, he showed more caution and self-awareness. More often than
not, he seemed to brace for contact and set his feet when a
tackler approached, whereas early in his career he usually would
carelessly sprint onward in a tall stride (and get sent flying as
a result).
In any case, the big idea here is that I see a player who's
still improving and has the talent to do big things if such
improvement occurs. Jones has always been an eager, hard-working
player, but the self-awareness is something new. He has the look
of a player who's really finding himself in a new role and is
poised to do something with it.
Don't be overly concerned with his YPC drop last year. He was,
after all, the only Dallas runner averaging more than four yards
per carry, so the decrease in the average was more indicative of
the overall dysfunction of the Dallas offense than anything to do
with Felix. And let me be clear: Tashard Choice is not as good.
If Jones is going to disappoint this year, Choice is not the
reason why.
DeMarco Murray is a bigger concern for Jones' numbers. Murray
is already one of the league's best pass-catchers at running
back, so that could obviously pose a threat to the promising
receiving production Felix showed last year.
Final thought: As I said, I'm guilty of thinking with my gut
on this one. I don't expect him to be a significant TD source,
and Murray is a threat to his reception numbers, but my gut says
to expect, health permitting, something to the tune of at least
1,500 yards from scrimmage and six scores this year.
Get a FREE RotoWire 10-day trial (no credit card required)
at
href="http://www.rotowire.com/users/ad_jump.asp?id=700">RotoWire.com

.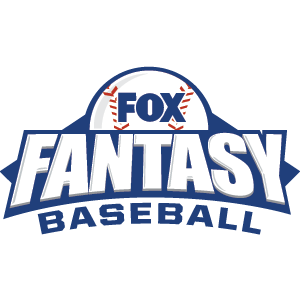 FOX Fantasy Baseball
Join or Create a Free League
Play Now!