Fantasy Football 2014 New Year's Resolutions
When the regular season ends in the NFL, fantasy football
leagues comes to a close as well.
As 2014 approaches, I've conjured a list of five resolutions to
use for the new year.
#1 – Draft more Broncos
If you've read my articles, tweets, or heard me on the
radio/podcast, then you know that I'm a fan of the Denver Broncos.
When I was really getting into fantasy football, the Broncos
weren't great. I told myself to avoid reaching for my favorite team
and draft the best players available. When I would draft guys from
Denver, it would be Kyle Orton in the second-to-last-round or Matt
Prater (or Jason Elam) with my final pick. Then, I got to watch
Peyton Manning throw for a record-setting TD mark in 2013. Trust
me, it isn't as fun without the fantasy points. I would have
enjoyed this season a lot more if I had reached for Manning, or
even Wes Welker, a round before they were selected. Some experts
will say to not draft with your heart, but as an owner who has
tried both approaches, I advise that you have at least one player
from your NFL team of choice in your starting lineup…or just more
Broncos.
#2 – Get a defense by looking at the schedule for Weeks
1-3
This was the first year that I went with the idea to address my
defense by looking at the first two to three weeks of the season. I
set my sights on New England in most of my leagues. The first game
was rough (scored around five points against Buffalo), but then the
Patriots produced 16 and 12 points in the following weeks. Seattle
was the first defense off the board in 2013, and they only scored
eight more points than New England in the first three weeks
combined. Also, the Seahawks scored only 40 more points than New
England through Week 16, which averages out to 2.5 fantasy points
per week more. Is that enough for you to reach for a defense? In
many leagues the Patriots went undrafted.
#3 – Pass on "career year" players
Matt Ryan, Alfred Morris, Doug Martin, Stevan Ridley, Julio
Jones, and Jason Witten all had stellar seasons in 2012 and
lackluster performances this year. While injuries hindered a few
players mentioned prior, others just couldn't surpass the
outstanding stat total from last season. Remember that when Antonio
Brown, Pierre Garcon, and Eddie Lacy are available. Obviously,
there will always be exceptions (Calvin Johnson, Peyton Manning,
Drew Brees, etc.).
#4 – Make more trades
Too many times owners get attached to their drafted roster and
refuse to look elsewhere. Part of the fun in fantasy football
leagues is interacting with the other owners, whether it's via
"smack talk" or trade offers. You'd be surprised what some owners
will click "accept" to on the screen.
#5 – I will avoid Thursday games…other than Week 1 and
Thanksgiving
After adding up all of the Thursday night games on the NFL
Network, the teams averaged a combined 46.3 points per game.
Breaking down that total further, teams averaged around 23 points
per game. With the shortened week to prepare for their opponent and
still recover from the previous week, sometimes the risk just isn't
worth the chance to cheer for a player in the only game on
television. However, I will continue to start my stud players, no
matter the conditions. Also, I will allow myself to start players
on Thanksgiving, because there are six teams playing that day…and
so I can have someone to root for while the family watches the
game.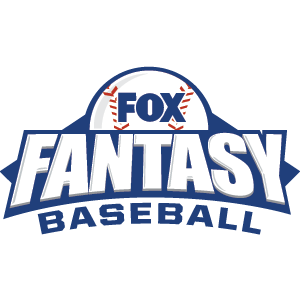 FOX Fantasy Baseball
Join or Create a Free League
Play Now!