Fantasy Football: Game of the Week Preview
These two teams are a combined 9-1 this season with six Super
Bowl appearances in the last 12 years. It's actually
surprising and depressing that we haven't had the privilege
to watch these two powerhouses perform on the biggest stage in the
final game.
Last year, the Saints started the season 0-4 and had a
defense that allowed 28.4 points per game in 2012 (31st in the
league). The addition of Rob Ryan as the new defensive coordinator
has propelled New Orleans to the fourth-best squad and now allow an
average of 14.6 points per contest.
The Patriots lost their first game after a 4-0 start in 2013.
Bill Belichick and Tom Brady used to be known as the combo that
doesn't lose back-to-back regular season games. That is, until they
fell to the Saints and Dolphins in 2009…and to the Steelers and
Giants in 2011…and to the Cardinals and Ravens in 2012. Still,
only losing consecutive games three times in the past six years is
impressive.
Players to start:
Quarterback – Drew Brees and Tom Brady
Last week, Brady could only muster six fantasy points against
the Bengals. He has thrown for over 300 yards once this season and
no more than two touchdowns in a game. That all changes on Sunday.
With Rob Gronkowski FINALLY making his season debut, the field
should open for Brady, making him relevant again in the fantasy
football world.
If Drew Brees breathes, he should start for your team.
Running back – Darren Sproles, Pierre
Thomas, and TBD
These teams possess a total of three rushing touchdowns this
season as opposed to 19 passing TDs. However, that doesn't mean the
running game is dead. Sproles and Thomas are backs that can turn a
simple screen into a 20-yard score. As for New England, whoever
they trot out onto the field (Stevan Ridley, LeGarrette Blount, or
Brandon Bolden) is worth the start with the Saints allowing 108.6
yards per game on the ground.
Wide receiver – Marques Colston, Danny
Amendola, and Julian Edelman
The Brees-to-Colston connection is historic and should always be
a fantasy start.
Brady had a hodgepodge list of names as his receiving corps, but
with Gronk returning I see more opportunities for Edelman and a
near-healthy Amendola.
Tight end – Jimmy Graham and Rob
Gronkowski
This is the showdown people really want to watch this Sunday.
Week after week we've been teased with the possibility of
Gronkowski playing and now we get to see him action.
Coincidentally, the opposing tight end is the best in the game
right now. As they battle for the proverbial crown, fantasy owners
will sit back and rejoice with each spike and dunk.
href="http://www.foxsportsradio.com/cc-common/podcast/single_page.html?podcast=fsteam_report"

target="_blank">
src="http://static.foxsports.com/content/fscom/img/2013/07/09/smallryan_20130709193930855_0_0.JPG" />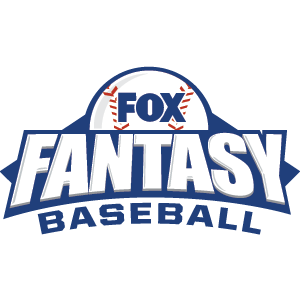 FOX Fantasy Baseball
Join or Create a Free League
Play Now!