Moving the chains: Week 1 targets
At the conclusion of every four-game NFL preseason, sports writers around the country voice their displeasure with the number of exhibition games while providing their list of players who have been injured in preseason play. Love it or hate, the preseason is a part of the schedule for a number of different reasons, but it shouldn't be completely ignored — even beyond the focus of which players manage to come through August with their health.
For the most part, preseason stats are meaningless — nobody remembers that Marcus Mason (Washington) led the league in rushing yards (317) in exhibition play last season or that Quinn Gray led all quarterbacks with 562 yards through the air. That said, there are some surprisingly useful tidbits glancing at last year's leaderboard.
Carolina's DeAngelo Williams ranked third with 188 rushing yards last preseason, and then-rookie Chris Johnson was fifth with 182 yards of his own. Both players significantly outproduced their average draft positions and are now consensus first-round picks heading into the 2009 campaign.
So, who will it be this year? How about the Ravens' Joe Flacco? He went 61 attempts this preseason without throwing an interception, while amassing 470 yards in limited duty over three games. There are a lot of things to like here beyond the skill set, particularly having Cam Cameron as the offensive coordinator. Cameron's had success throughout his time in the NFL with quarterbacks (he was a QB coach in Washington for three seasons before going onto to handle the offensive coordinator job in San Diego), which certainly bodes well for Flacco entering his season professional season. Flacco isn't going to turn into Drew Brees or Philip Rivers overnight, but he could outproduced his current 14th-round draft status and make a push toward the top-15 fantasy quarterbacks this season.
Jury Duty — A closer look at some intriguing cases heading into draft day
*Note: The Average Draft Position (ADP) data is from drafts held on Mock Draft Central. For a complete list of ADP, please visit www.mockdraftcentral.com
Derrick Ward, RB, TB (49.29) — He previously looked like a late third-round back, now it looks like he could really go either way. On the one hand, if the Bucs deploy a three-headed monster in their backfield with Ward, Cadillac Williams and Earnest Graham each seeing a couple of series per half, he's going to have a very difficult time earning enough fantasy points to justify a top-50 selection on draft day, especially if he doesn't get the goal-line carries. On the other hand, the Bucs are very unstable at quarterback, so this could be an extremely ground-heavy, ball-control offense, leaving 15 carries each for Ward and Graham or Williams, with the third wheel getting 8-10 touches of his own. That can't possibly happen every week, however, as the Bucs simply won't be protecting leads from start to finish and on a regular basis. Unless injuries force Graham to move back to fullback or one member of the trio has an injury of their own, it's looking like backfield roulette in Tampa Bay to begin the season. In the best-case scenario for Ward, Williams proves to be unreliable for more than a few touches each week and Graham gets phased into something more like 10 touches per week, leaving a 20-10-5 arrangement favoring the former Giant.
Verdict: Worth considering, but you must obtain good RB depth to take the chance.
Brandon Marshall, WR, DEN/NYJ/NYG (64.20) — There was an interesting article on the National Football Post Thursday morning citing Leon Washington's contract situation — and the Jets' potential financial issues with their season ticket sales for next season — as a reason for them not to acquire Marshall. That, plus the potential side effects with the chemistry in the locker room as well as Marshall's off-the-field issues in the past all seem like a laundry list of reasons for any team to simply stay away. Even if he's playing disgruntled, there's no denying the talent of a guy that has hauled in 100 passes in each of the last two seasons. Unfortunately for Marshall, his hip trouble during the preseason and recent practice shenanigans that led to his suspension from the team for the duration of the preseason haven't exactly paved the way for him to get on the same page with new quarterback Kyle Orton. Unless he slides into the middle rounds of your draft, there appears to be too much risk here as long as he stays in Denver. Before the most recent meltdown, Marshall was more along the lines of a top-15 receiver (third/fourth-round pick in many leagues), now he's the 25th receiver off the board and available in Round 6 of most 12-team leagues.
Verdict: Avoid
Brett Favre, QB, MIN (116.36) — You have to wonder if Michael Vick had unleashed a cutback block on someone if it would've been forgotten about so soon? Favre wasn't even getting drafted in many leagues just a couple of weeks ago, because it seemed like he was actually going to stay retired this time. As it stands now, he's a late 10th-round pick one year removed from an 81.0 quarterback rating with the Jets. Keep in mind that he also threw as many interceptions (22) as he did TD passes last season, but Favre was very impressive last September completing 70.2 percent of his passes for 935 yards, 12 TD and just four INT, thanks in large part to a six-TD explosion against Arizona in Week 4. He's being drafted on par with his likely value as one of the better No. 2 fantasy quarterbacks out there, but Favre looks like more of a matchup-based starter than anything else at this point.
Verdict: Avoid; Had QB rating of 76 or less in nine of his last 12 games last season.
San Diego Defense (144.64) — On the family tree of fantasy football, team defenses are a first cousin of kickers, with many owners simply waiting until the final round or two to address the position. Because of the year-to-year fluidity — thanks to injuries, changing schedules, etc. — there's often value to be around the back of the top 10. Having a healthy Shawne Merriman (assuming he's not suspended for the recently reported altercation with girlfriend Tila Tequila) back not only brings back a source of big contributions in the box score, but it should also have a ripple effect throughout the rest of the defense, which seemed to lack identity without him in 2008. The Chargers ranked 17th in fantasy points last season without Merriman, after ranking first in 2007 and fifth in 2006. Considering their past success, and the opportunity to tee off in the weakest division of the AFC with two games each against Kansas City, Oakland and Denver, they should return to the league's elite this time around.
Verdict: Must Target
Hakeem Nicks, WR, NYG (162.79) — Entering Thursday, Nicks is third in receiving yards this preseason, thanks in large part to his six-catch, 144-yard explosion against the Jets' second stringers last week. There's nothing special about the guys ahead of him on the depth chart, so it may only be a matter of time before he's given a significant role, If you buy the comparisons to Anquan Boldin, there's no reason to think he can't provide value at some point during his rookie season — likely in the second half. Someone has to step up and take the reins in the Giants' receiving corps following the loss of Plaxico Burress, but do you really want to bet on Domenik Hixon (107.85, 39th WR) or the "other" Steve Smith (154.74, 50th WR)? Rookie receivers don't always offer much immediate upside, but Nicks could develop much faster than most after playing in a pro-style office under former NFL head coach Butch Davis at North Carolina.
Verdict: Good Late-Round Dart
James Davis, RB, CLE (167.57) — If it were 1995, Davis would be a true sleeper in that the guys in your league probably wouldn't have heard about him between the time most magazines went to press during the summer and your draft just before the start of the season. These days, you're more likely to see a guy in your league wear a Davis jersey to your draft while showing off clips of Davis at Clemson on his iPhone. Yet another in a long line of reminders that the traditional "sleeper" is a thing of the past, and is now something who more closely resembles a player you must target a few rounds before the endgame if you're actually going to have a shot at owning him. Cleveland's running back situation this season looks an awful lot like Houston's did a year ago before Steve Slaton rose to the top of the depth chart and won many a fantasy league for the speculating owners on draft day. Aging veteran workhorse back (this time Jamal Lewis instead of Ahman Green) unlikely to make it through the whole season as the starter and lack of viable experienced alternatives leave job to promising, underrated rookie.
Verdict: Must Target
Article first appeared 9/8/09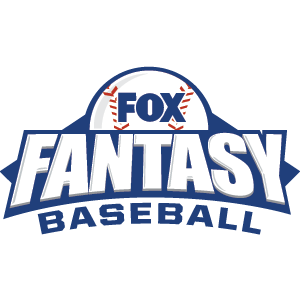 FOX Fantasy Baseball
Join or Create a Free League
Play Now!