Moving the chains: Jets' run defense is in trouble
Things aren't always what they seem. Sometimes, we become too engrossed in what happens in September and ultimately lose sight of the most recent data regarding the actual strength of a team defense, or the effectiveness of a starting quarterback. The realization may be easier for anyone participating in a survivor pool. A team that looked hot in Week 3 could painfully go down in flames and be revealed as a one or two-week wonder. It's the same for doormats. A key player may have been missing from the lineup due an injury or early-season suspension, but his team may have quietly picked up a couple of wins of the last three weeks have been masked by a lackluster overall record.
Remember, you'll never know as much about a team or a player now as you'll know later. If you've been banking on the Redskins to continue their season-long bath in disappointment, you may want to re-evaluate how their offense looks with Sherman Lewis calling plays instead of head coach Jim Zorn. You can believe a spade is a spade and that Washington is one of the worst teams in the league, but don't turn a blind eye to a team's (or player's) most recent body of work.
As far as Washington goes, my lack of faith last week proved to be completely merited in their home loss to the Chiefs. If there's one thing that Lewis may bring to the table as the playcaller, it's taking shots down field. My plea for Santana Moss to be given more targets was largely ignored against Kansas City, as the Redskins threw his way just four times — matching his season-low in targets.
Here are a few situations that have more going on than meets the eye.
Ryan Grant, RB, GB — The Packers' offensive line woes have been mostly attributed to left tackle Chad Clifton battling injury this season and the resulting struggles of those who have been called upon to replace him in the lineup. Beyond terrible pass protection — it's the league's worst offensive line for pass protection by all reasonable measurements — issues in the running game have plenty of Grant owners have been tearing their hair out. The Packers' No. 1 running back has averaged just 69.4 yards per game on the ground while finding the end zone just twice. Compounding the fact he's picking up just 3.8 yards per carry is that he's not catching many passes, having just 12 receptions for 100 yards on the year. Further, fullback John Kuhn's already swiped one short-yardage TD on the ground from Grant, while Kuhn's also grabbed a pair of short TD receptions that could've been calls for Grant as well. The lack of receptions really isn't anything to be surprised about — he's only caught 60 passes in 36 NFL games — but has anything changed since Grant's impressive debut in the second half the 2007 season? Other than having a healthy left tackle to block for him, the simple answer appears to be no.
Here's a breakdown of Grant's 2009 carries based on the direction of each run:
| | | | | |
| --- | --- | --- | --- | --- |
| DIRECTON | RUSH | YARDS | AVG | TD |
| Right End (Tackle) | 19 | 105 | 5.5 | 0 |
| Right (Tackle/Guard) | 16 | 68 | 4.3 | 0 |
| Middle (Guard/Center) | 16 | 66 | 4.1 | 0 |
| Left (Tackle/Guard) | 26 | 79 | 3.0 | 1 |
| Left End (Tackle) | 14 | 29 | 2.1 | 1 |
It doesn't take a John Nash to crack the code here, but it may not be a bad idea to start running the ball to the right a little bit more than usual. Obviously, the Packers can't just go right every time they give the ball to Grant, but this illustrates he's still capable of picking up good yardage on a per-carry basis when there is adequate blocking in front of him.
For those who are suspicious of a Derek Zoolander situation (not an "ambi-turner"), Grant averaged 5.8 YPC running to the left end of the line in 2007 when both Clifton and Grant were healthy at the same time. Looking ahead, the weather in Green Bay generally gets nasty as the season progresses, which should trigger weeks with a more run-heavy game plan. Don't be fooled by the return of Ahman Green to Packer Nation, either. He's a depth replacement with DeShawn Wynn going on injured reserve, not a threat to suddenly take away Grant's job as the starting back. It wouldn't be all that surprising to see Grant get back on track against Tampa Bay in Week 9, if not against the Browns on Sunday.
Houston Run Defense — The Texans were heralded as one of the league's worst run defenses after giving up just under 205 yards per game and a total of eight rushing scores in their first three games of the season. The Jets, Titans and Jags were taking the sledgehammer to the Houston front seven during that span. It's been a completely different story since then, however, as the Texans have been the league's most difficult run defense for opposing backs over the last three weeks — Oakland, Arizona and Cincinnati. Slowing down any dimension of the Raiders' offense isn't anything to be worked up about, and Tim Hightower isn't making defenders lose sleep, either, but holding Cedric Benson to 2.8 YPC in a road win against the Bengals is pretty impressive. Still, it's easy to overlook that strong Week 6 performance and apparent three-week turnaround when most run defense rankings will show Houston in the league's bottom third for the entire season. Are they elite? Doubtful. But they're not nearly as bad as we were being guided to think after their first three games.
New York Jets Run Defense — Perhaps lost in the early-season hype about Rex Ryan's resurrection of the Jets (they're 3-3 guys, not 6-0), and that they have one of the league's best pass defense, is that their run defense hasn't been particularly stout. Through six games, Ryan's run defense is ranked 21st in the NFL (115.7 YPG). To make matters worse, the Jets lost defensive tackle Kris Jenkins to a torn ACL for the rest of the season, potentially opening up a big hole for opposing runners to take advantage of. Don't bank on the Raiders exploiting the weakness in Week 7 as well as the Dolphins (Week 8), Jags (Week 10) and Panthers (Week 12) should.
Minnesota Pass Defense — The Vikings have become very vulnerable against opposing receivers the last three weeks, giving up 259 receiving yards per game and four touchdowns to wideouts during that span. To make matters worse, star cornerback Antoine Winfield is in a walking boot as of Wednesday, which could leave them even more vulnerable heading into a pair of touch matchups against Steelers in Week 7 and at Green Bay in Week 8. Part of the issue is tied to having fourth-quarter leads and ultimately giving up some yardage late while dropping into softer coverage. Bottom line, going without Winfield is going to hurt them in a big way regardless of their opponent, so be ready to upgrade opposing wideouts as long as he's on the sideline. Earlier this season, the Minnesota secondary was looking like one of the league's most stifling units for opposing receivers, but they've quickly become a matchup that fantasy owners should seek out.
Tampa Bay Pass Defense — Only the Titans have allowed more touchdowns to opposing wideouts (15) than the Bucs' 10 this season (the Jags have matched Tampa Bay thus far in a tie for second place), leaving many to look forward to their matchups against the once-feared Bucs defense. After Carolina's Steve Smith was held to one catch for four yards in Week 6, it's beginning to look like Tampa Bay's secondary is beginning to gel, right? Wrong! Carolina's been shameful through the air this season, just as the Redskins have been. As you may have guessed, they cover up two of the last three games Tampa Bay's played. Don't get suckered into thinking the Bucs shouldn't be one of your favorite targets if you're playing waiver wire roulette looking for a bye-week replacement. The Pats will blow them up just like they decimated a weak Titans' secondary on Sunday.
New York Giants Pass Defense — The Giants' woes against the pass may run a little bit deeper than their Week 6 thumping courtesy of Drew Brees and the Saints. Don't underestimate the loss of safety Kenny Phillips (IR) or the absence of Aaron Ross (hamstring), which is expected to carry on through at least the team's bye week. After losing Phillips following the Week 2 in Dallas, the G-Men rolled through the Pillsbury Dough Boy portion of their schedule by crushing Tampa Bay, Kansas City and Oakland — teams that won't even have big production through the air during garbage time. The Bucs (5.4), Chiefs (5.9) and Raiders (5.6) rank 30th, 27th and 29th with their respective YPA marks. Things won't be getting any easier during a three-game stretch featuring the Cards (7.0, 15th), Eagles (7.2, 13th) and Chargers (8.3, t-5th) before the Week 10 bye.
Surprising Stats Six-Pack
1. Ray Rice has tallied the third most fantasy points among all running backs this season — in non-PPR leagues. Throw in a point-per-reception — he leads the league's backs with 43 catches — making him the most valuable back in that format. Either way, it's been an excellent return for a guy who went between the third and sixth round in most drafts this summer. Especially when you consider how many potential points Willis McGahee's taken away in the red zone.
2. Ahmad Bradshaw (11.9) has been nearly five fantasy points better each week than Brandon Jacobs (7.3). This is despite the fact that Jacobs has been spotted a significant lead in the battle for touches (112-74 so far this season). Bradshaw has the makings of a potential top-five back if he's ever given the opportunity for a larger sharer of the workload.
3. Joseph Addai is coming off of a Week 6 bye. In his last two games, he's turned 17 targets into 17 catches for 103 yards. Even though he averaged just 2.8 YPC in those contests, he also rushed for a pair of scores and continues to find ways to chip in fantasy points with Donald Brown in the picture. Brown's looking like a good pass-catcher in his own right, so you may want to acquire him now if you're expecting Addai to get hit by the injury bug again during the second half of the season.
4. Todd Heap has averaged the same number of fantasy points each week (6.4) as Jason Witten thus far. Did anyone see that coming? If you're looking to make a push for Witten as a buy-low candidate, the window may close quickly as he's got two of his next three games against team's that have struggled against opposing tight ends beginning with Atlanta (Week 7) and Philadelphia (Week 9). Especially coming out of the bye, it'll hardly be surprising if Witten gets back on track Sunday against the Falcons.
5. Brett Favre, despite a sparkling 12:2 TD:INT ratio through his first six games with the Vikings, has averaged fewer fantasy points per game this season than 13 quarterbacks. Having leads and being able to manage the game with a heavy dose of Adrian Peterson are a huge part of it, but his Week 6 counterpart, Joe Flacco, has averaged nearly three more points per week this season.
6. Carolina's Steve Smith has become "the other" Steve Smith. Through six weeks, he's ranked 60th among wide receivers in fantasy points. Johnny Knox, Andre Caldwell, Mike Wallace and Laurent Robinson (IR) have all been more productive on a weekly basis. Now that they're running the ball well again, don't be surprised if things open up a bit more for Smith downfield. He's a top-10 receiver potentially available at a heavily discounted rate depending on the acuity of your league mates.
Article first appeared 10/22/09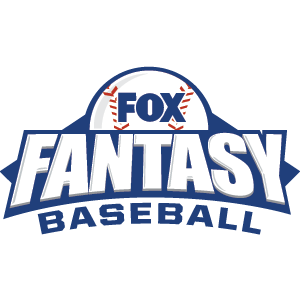 FOX Fantasy Baseball
Join or Create a Free League
Play Now!