Mock rookie fantasy draft: Gurley picked at No. 1
What are the fantasy implications of last week's NFL Draft? Adam Meyer and I offer our assessment below by way of a two-team fantasy draft conducted on May 5.
Our teams each include a quarterback, two running backs, two wide receivers and a flex player, and we alternated picks. The picks below are listed in the order that they were made, with summaries provided by each player's owner.
Meyer Pick 1: Todd Gurley, RB, Rams
When a team drafts a running back and then trades away its previous starter, that's a good sign for the rookie. Gurley was drafted by St. Louis with the No. 10 overall selection. For a fantasy value, he couldn't land on a better team. In the past two seasons, a rookie running back led the Rams in rushing yards (Zac Stacy and Tre Mason). However, Gurley is recovering from an ACL injury that he sustained in November. The likelihood of him being ready for the season-opener is slim, but Gurley's future in the NFL is promising.
(Note: Halpin discussed Gurley's recovery with injury guru Will Carroll on the May 1 edition of the FOX Fantasy 15 podcast. You can listen right here.)
Halpin Pick 1: Jameis Winston, QB, Buccaneers
I'd never pick a QB first in a real fantasy draft, but wanted to get Winston here because he's got a good chance to be 2015's most impactful fantasy rookie. In real football, Winston is likely to experience some ups and downs, but his fantasy prospects are extremely bright. He plays on a bad team with a bad running game and has two big, skilled targets at wide receiver. He will be asked to carry plenty of responsibility for the Bucs, and good numbers will follow.
For comparison's sake, Cam Newton ranked 10th in passing yards (4,051) and 11th in passing touchdowns (21) as a rookie in 2011. Winston won't run enough to be the fantasy monster that Newton was, but if you're the type to draft passers late and play matchups, Winston will make a terrific QB2 in most formats.
Meyer Pick 2: Amari Cooper, WR, Raiders
After the slew of talent in last year's wide receiver rookie class, there will be a lot of pressure on 2015, especially with Cooper. The Alabama WR was the first skill position player off the board, fourth overall. James Jones led the Raiders in targets (112), receptions (73), and touchdowns (6) last season. Cooper tallied 124 catches, 1,727 yards, and 16 TD in his final year as a Crimson Tide. He led the FBS in receptions and was second to only Rashard Higgins (Colorado State) in yards and scores.
Halpin Pick 2: Melvin Gordon, RB, Chargers
I wanted to pick Cooper and his likelihood of high targets here, but Adam sniped him. Oh, well.
The Chargers moved up a couple of slots in the first round to get Gordon, because they REALLY wanted him. Currently, the Bolts' depth chart at RB includes Gordon, Branden Oliver, Danny Woodhead and Donald Brown. Even if Gordon comes off the field on passing downs -€" he's not a good receiver or blocker right now -€" he's teed up for 250 carries, 1,000 yards and probably 6-8 TDs.
Let's assume a near-bare minimum of receiving yards, and peg Gordon for 1,100 yards from scrimmage. Only 16 backs reached that mark last season, so you should mark Gordon down as a fantasy RB2.
Meyer Pick 3: Kevin White, WR, Bears
With Brandon Marshall in New York, the Bears needed a No. 2 receiver to complement Alshon Jeffery. Mission accomplished. As for White's fantasy value, when Jay Cutler likes you, you are golden. In 2014, Cutler attempted 561 passes and connected on 28 TD. Jeffery and Marshall combined for 251 targets and 18 TD. The biggest concern for White is that he only had one great season in West Virginia, but it was a really good one (109 catches, 1,447 receiving yards, and 10 TD).
Halpin Pick 3: Nelson Agholor, WR, Eagles
With Jeremy Maclin gone to Kansas City, Agholor projects to get plenty of playing time as a rookie, just like Jordan Matthews did last season. Agholor isn't a spectacular talent, but he gets high marks for things like route running and finding ways to get open. Even with the Eagles likely to become more run-centric due to the presences of DeMarco Murray and Ryan Mathews, Agholor is a threat to catch 60-70 passes. He'll be startable in PPR formats.
Meyer Pick 4: Ameer Abdullah, RB, Lions
If 2014 was the year of the receiver in terms of rookies, I truly believe that 2015 is the year of the RB. While Joique Bell has proven himself worthy of becoming an "every down" back, Abdullah will fill the "change of pace" role for Detroit. Last season, Detroit used Reggie Bush and Theo Reddick when Bell needed a break. This year, Bush is in San Francisco and Reddick will likely lose his touches to Abdullah, molding the rookie into a combination of the two RBs previously used. While at Nebraska, Abdullah rushed for over 1,600 yards and made at least 20 receptions for over 200 yards in back-to-back seasons. Last year, he also returned 14 kickoffs for an average of 28 yards.
Halpin Pick 4: Tevin Coleman, RB, Falcons
Third-round pick, meet tremendous opportunity. Coleman is a durable breakaway back who ran 270 times for 2,036 yards last season for Indiana. His competition for touches consists of Devonta Freeman and Antone Smith, and while they're all going to get work, Coleman is more of a lead back type than his teammates. The Falcons aren't exactly run-happy, but their strong passing game should provide for some open running lanes. Coleman looks to be a Week 1 fantasy starter.
Meyer Pick 5: T.J. Yeldon, RB, Jaguars
Alabama has delivered yet another running back to the NFL. Yeldon was the third RB selected in 2015. Last year, former Michigan quarterback Denard Robinson rushed for 582 yards. Though that topped the list for Jacksonville, he was 30th in the NFL. Yeldon averaged over 1,100 yards per season at Alabama and recorded a remarkable 5.8 yards per carry with 576 attempts in his college career. He also rushed for paydirt 37 times in 39 games.
Halpin Pick 5: DeVante Parker, WR, Dolphins
Ryan Tannehill and Mike Wallace never got in sync on deep balls, but Wallace did catch 67 passes for 862 yards and 10 TDs last season, and those are pretty good fantasy numbers. Parker joins a wideout corps that includes Jarvis Landry and Kenny Stills, but he'll be top dog on deep routes and in the red zone. A thousand yards and eight touchdowns seem possible.
Meyer Pick 6: Marcus Mariota, QB, Titans
There was plenty of speculation of where Mariota would land. When the dust settled, there was little drama as the Titans selected him with the second overall pick. While at Oregon, Mariota was a three-year starter. In his college career, Mariota completed over 66 percent of his passes for nearly 10,800 yards and precisely 105 TD. In every season he rushed for over 700 yards. Mariota tallied 15 rushing touchdowns in his final year. Most importantly, he knew how to win. Mariota led the Ducks to a 36-5 record, with a bowl victory in each season. There will be plenty of competition in Tennessee. Even with Jake Locker retiring, Zach Mettenberger and Charlie Whitehurst remain on the roster. The public will be clamoring for a Week 1, Mariota vs. Jameis Winston showdown. But, the real "draft winner" won't be decided until much later in their careers.
Halpin Pick 6: Dorial Green-Beckham, WR, Dolphins
Green-Beckham is huge (6'5", 237 pounds), fast (4.49 40-yard dash) and probably Mariota's No. 2 receiving target in 2015 (TE Delanie Walker should be numero uno). He would have been a high first-round pick if not for numerous off the field issues, but what do fantasy owners care about stuff like that?
Green-Beckham's fantasy prospects lean heavily on Mariota's progress, and for that reason (along with him missing all of 2014) it's difficult to see him as a big contributor this season. Maybe he'll catch 50 passes for 700 or so yards, but the Titans ranked 24th in pass attempts last season, so the opportunity for big numbers probably won't present itself. Think of DGB as a fantasy WR4.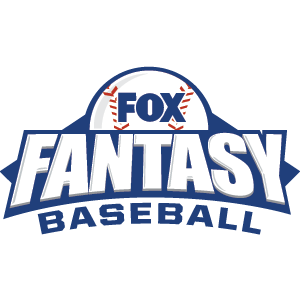 FOX Fantasy Baseball
Join or Create a Free League
Play Now!