2013 fantasy football mock draft 1.0
I believe it was the Nobel Laureate Al Len'Verson IV who once so eloquently stated:
"I mean listen, we're sitting here talking about practice, not a game, not a game, not a game, but we're talking about practice … We're talking about practice man. We're talking about practice. We're talking about practice. We're not talking about the game. We're talking about practice." – Len'Verson IV circa May 2002
Profound, rich and compelling.
All fantasy football owners should heed these words as they enter the 2013 mock draft season. Remember, it's practice. The lessons learned during FOXSports.com's first mock draft run were numerous. The most notable of which came early as it was evident the 2013 fantasy football draft landscape had shifted since last May. By the second round, every owner should realize this:
You can wait on a fantasy quarterback in 2013.
What you can't wait on are running backs. Take a look at the table below where RB2s and round drafted are highlighted.
2013 Mock Draft 1.0 – RB / QB (Round)
| Owner | 1 | 2 | 3 | 4 | 5 | 6 |
| --- | --- | --- | --- | --- | --- | --- |
| RB1 | ADP (1) | Foster (1) | MJD (2) | Lynch (1) | McCoy (1) | Forte (3) |
| RB2 | Ridley (2) | DMC (3) | Ivory (5) | DeAngelo (6) | CJ2K (3) | Law Firm (5) |
| QB1 | Wilson (5) | Vick (8) | Rodgers (1) | Luck (3) | Newton (2) | Brees (1) |
| QB2 | | | | | Tannehill (9) | Roethlisberger (9) |
2013 Mock Draft 1.0 – RB / QB (Round)
Owner

7

8

9

10

11

12

RB1

Charles (1)

Sjax (2)

Martin (1)

Rice (1)

Spiller (1)

Gore (3)

RB2

R. Bush (4)

D-Rich (5)

Bernard (8)

T-Rich (2)

Morris (2)

Murray (4)

RB3

F. Jackson (10)

Ingram (10)

QB1

Ryan (6)

Manning (1)

Brady (2)

Kaep (3)

RG3 (3)

Romo (7)

QB2

E. Manning (7)

Stafford (7)
REVIEW: 2013 Fantasy Mock Draft 1.0 Full Results
After Alfred Morris and Trent Richardson came off the board, it got ugly and fast. In addition to the growing popularity of running-backs-by-committee (RBBC), teams added a new wrinkle in 2013 – the mobile quarterback. So, even if your RB1 is immune to the threat of a second-string back stealing his touches, you also have to factor in designed runs for the quarterback. Thank you RG3, Russell Wilson, Colin Kaepernick, and Michael Vick. (Note: this may be common knowledge to many fantasy owners, but we cater towards all experience levels on FOXSports.com).
So, upon further review of our mock draft, note the teams that elected to draft a quarterback in the first round: Aaron Rodgers, Drew Brees and Peyton Manning (my selection). Rodgers' owner had a backfield of Maurice Jones-Drew and Chris Ivory, Brees' owner Matt Forte and BenJarvus Green-Ellis, and I was stuck with Steven Jackson (who I am BUYING) and Daryl Richardson. Even the owner who selected Tom Brady in the second round wound up with Doug Martin (first round) and Giovani Bernard. Despite the fact Bernard carries a lot of hype and momentum with him heading into the fantasy season – he's currently in the Bengals' RBBC.
I did find it amusing that the three owners who selected running backs in the first two rounds, wound up with three of the four "shiny new toys" from 2012 in RG3 (third round) Kaepernick (third round) and Wilson (fifth round). However, imagine drafting two running backs in the first two rounds and knowing that Matt Ryan would be around in the sixth round, Eli Manning / Matt Stafford / Tony Romo in the seventh, Mike Vick in the eighth, and Ben Roethlisberger in the ninth. I'd say that information would be very valuable is concocting a draft strategy. Thanks to the emergence and production of guys like RG3, Andrew Luck, Wilson, and Kaepernick in 2013 consistently reliable fantasy quarterbacks could slide a few rounds as they did in this first mock draft.
Beall's Mock Draft Self Assessment
Hey, someone had to take a chance on Robert Griffin III, right?
A third-round pick might have been a reach, though at the No. 35 pick, Griffin III's ceiling far surpasses other in this region. Moreover, even if the Washington signal caller misses a few games, Matthew Stafford (seventh-round selection) is certainly a viable alternative, especially in a 12-team league. Besides, can you top the excitement of rolling with RG3? The answer to that riddle is a resounding NO.
I've always been a proponent of drafting running backs early and often, a tenet that led to grabs of C.J. Spiller and Alfred Morris in the first two rounds. Danny Amendola, factoring in his injury history, might have been a stretch, though Emmanuel Sanders, envisioned to take a starring role in the Steel City with the departure of Mike Wallace, more than makes up for this blunder by grabbing the Steeler wideout in the 13th round.
Final note: as a long-suffering Cincinnati fan, I'm usually negative on all things Bengals. However, the presence of rookie tight end Tyler Eifert, as well as the ongoing awesomeness of A.J. Green, should open up some room over the middle for Jermaine Gresham to operate this fall. Snagged in the ninth round, look for Gresham to possess top-five potential at his position in 2013. – Joel Beall
Meyer's Draft Self-assessment
1. After round three I realized the thin RB pool would come back to haunt me. So, I chose to bolster other areas and roll the dice on some rookie running backs.
2. I always have the need to match my QB with a WR (or TE) to not only earn "double points," but to also keep from cheering against a certain receiver in fantasy matchups. It may have been a reach, but when I drafted Tom Brady, it was basically a must to draft Aaron Hernandez.
3. It's only May, so depth charts have plenty of time to change. When I noticed the light RB options later in the draft, I set my sights on Denver's rookie Montee Ball. Unfortunately, the owner with my namesake beat me to the punch. So, I then turned to another rookie who, I believe, is likely to steal a lot of playing time this year, and possibly the starting role, in Giovani Bernard.
4. I also take part in fantasy college football leagues, so the familiarity with the 2013 draftees can either help or hurt your NFL fantasy draft. It helps because you know the player they can be, but can hurt because you tend to put their college success over the NFL players that have established themselves already. Which brings me to my second-to-last pick, Tyler Eifert. He was the primary reason Notre Dame nearly won the NCAA championship. Now, he joins a league where the tight end is featured more and more. He's going to be great and I was shocked he was still on the board.
REVIEW: 2013 Fantasy Mock Draft 1.0 Full Results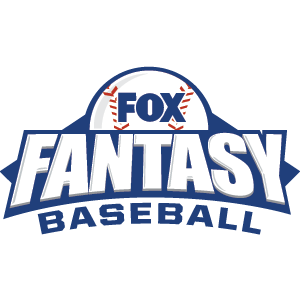 FOX Fantasy Baseball
Join or Create a Free League
Play Now!