Fowler challenges NFL simulation engine
It started with that little animated paper clip in the corner of the letter you were about to write your grandma.
At first, his big black eyes and warm metallic smile seemed friendly enough.
"Hey it looks like you are trying to write a letter. Would you like some help?"
Then before you knew it …WHAM!
Y2K was upon us.
Eleven years later, the battle between man and machine continues. As you listen to your mp3 player, while surfing the internet via WiFi connection in front of your 50-inch high-definition LCD flat screen preparing for hours of football on Sunday, the machine has already played that slate of games days in advance.
Each week during the 2011 season, the Whatifsports.com NFL simulation engine "plays" each game 501 times. Following the simulation process, it generates fantasy football player projections for that week using the FOXSports.com Fantasy Football default scoring system. It should be noted that the simulation projections are based on the past and present statistical DNA of each and every player.
To keep the simulation projections honest, I will be challenging the machine's point totals in this weekly column.
"Hey it looks like your are trying to win your fantasy football game? Would you like some help?"
Thanks Clippy, but I'll take it from here.
(click link for Week 1 challenge)
Jason Campbell
Sim Projected: 259 pass yds. / 1.6 TDs
Actual: 105 pass yds / 1 TD
Fowler Challenge: Correct
Ryan Grant
Sim Projected: 77 rush yds.
Actual: 40 rush yds. / 0 TD
Fowler Challenge: Correct
Miles Austin
Sim Projected: 86 rec. yds.
Actual: 90 rec. yds. / 1 TD
Fowler Challenge: Incorrect
Kellen Winslow
Sim Projected: 44 rec. yds.
Actual: 66 rec. yds. / 0 TDs
Fowler Challenge: Correct
Week 2 Man vs. Machine
Kevin Kolb
WIS Projection: 294 pass yds. / 1.6 TDs / 20.3 fantasy points
Analysis: Kolb may have finished with 309 passing yards against Carolina, but by analyzing the box score owners should realize 118 of those yards came on two scoring plays.
He faces a Washington defense this week that did a good job containing Eli Manning. The Giants' quarterback finished with 268 yards and no passing touchdowns with an interception.
I think Kolb is good for 240-250 passing yards and a touchdown versus the Redskins.
Shonn Greene
WIS Projection: 71.9 rush yds. / 13.2 fantasy points
Analysis: Shonn Greene was a running back I begged owners to bench heading into Week 1. It turns out that piece of advice was dead on accurate.
Greene carried the ball 10 times for 26 yards and had one seven-yard catch against Dallas. He's just not working in the Jets' offense and with Mark Sanchez now surrounded by Santonio Holmes, Plaxico Burress, Derrick Mason, and Dustin Keller, the quarterback should think pass first.
I think Greene carries the ball 10-12 times for 40 yards. He may luck out and vulture a touchdown inside the five.
Mario Manningham
WIS Projection: 56 rec. yds. / 7.7 fantasy points
Analysis: These simulation projections are assuming Hakeem Nicks DOES play Monday night, so they may be skewed a bit.
Note: Whatifsports.com does re-simulate games throughout the week based on injuries and depth chart changes.
Even if Nicks does play, I think Manningham could be good for nine to 10 receptions for 80-90 yards and a touchdown. He was targeted seven times by Eli Manning last Sunday. The Giants' number two wide receiver stepped up nicely in 2010 and finished the season with nine touchdowns.
Rob Gronkowski
WIS Projection: 34.4 rec. yds. / 4.7 fantasy points
Analysis: Tom Brady is no doubt going to spread the wealth when he goes to the air, but Gronkowski is a favorite red zone target.
The tight end was thrown to seven times Monday night and caught six balls for 86 yards and a touchdown. True, Aaron Hernandez got most of the looks in the second half, but it hard to ignore the fact that Gronk is a major part of the Pats' offense.
I think he's good for 60 yards with a 65 percent chance of scoring a touchdown against the Chargers.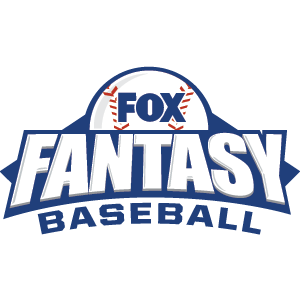 FOX Fantasy Baseball
Join or Create a Free League
Play Now!