Start Kolb, Flacco in Week 3
I miss the days of three yards and a cloud of dust.
I miss power running plays, the land of fullbacks (why I celebrate Vonta Leach and can't wait to see Matt Suhey at The White House) and the dominance of the hogs up front.
It's a new world order, and I've been reticent to fall in line. But, they're dragging me along.
– Nineteen quarterbacks have averaged over 250 passing yards per game through two weeks (17 when accounting for yardage lost on sacks).
– Thirteen quarterbacks have thrown at least four touchdowns.
– Eight quarterbacks have completed two-thirds of their pass attempts.
Change is hard. Change is scary. Change is inevitable.
Who knows? Maybe the "Circle of Life" will skew things back to the running game again … someday.
It certainly won't happen this week.
Let's get the Lineup Calls started for Week 3 in Detroit.
(Exclude: Tom Brady, Philip Rivers, Aaron Rodgers, Drew Brees, Tony Romo and Michael Vick)
Heroes
Matthew Stafford, DET at Minnesota: The Lions are favored in Minnesota this week. Stafford's high performance level against the Buccaneers and Chiefs has won a ton of converts to the Lions' cause, including those operating those large buildings in Nevada. With 599 passing yards and seven touchdowns (two interceptions), Stafford is finally fulfilling the prophecy foretold by Wayne Fontes so many years ago. OK, I just needed to work Coach Fontes into the mix.
This isn't necessarily a cakewalk of a matchup. Stafford's on the road and a banged-up Calvin Johnson will contend with Antoine Winfield. Still, Nate Burleson (glad he's finally getting some run), the Pettigrew/Scheffler combination and Titus Young (not to mention Jahvid Best) give Stafford ample weapons to obliterate the defense. Of course, Stafford will also need to avoid Jared Allen off of the edge. If he earns the proverbial "hat trick" with a big effort, Stafford graduates to the "Exclusion" list for Week 4.
Ryan Fitzpatrick, BUF at New England: He's no longer the "Harvard" quarterback. He's just a good quarterback who spreads the field and piles up numbers. Fitzpatrick is tied for the league lead with seven touchdown passes (Tom Brady and Matthew Stafford) and has thrown for 472 yards.
Amazingly, that total ranks Fitzpatrick 20th in the NFL. Fitzpatrick will have a chance to play catch-up on Sunday against the 31st-ranked New England pass defense that has engaged in shootouts with Chad Henne and Philip Rivers. Stevie Johnson is battling a groin injury, but David Nelson (check the wire in case your league mates were napping) has emerged as a solid No. 2. He'll keep gunning in this home tilt and will make confident fantasy owners proud.
Rex Grossman, WAS at Dallas: For the third straight week, I'm banging the drum and endorsing Grossman (596 passing yards with four touchdowns and three turnovers). This time out, he faces an injury-ravaged Dallas squad (on both sides). Opponents have struggled on the ground, so we can expect Grossman to take his shots downfield with Santana Moss and company early.
Dallas has allowed 223.5 yards and two passing touchdowns per game through two weeks. The key to Romo's success will be avoiding DeMarcus Ware and the pass rush. Dallas has already amassed 10 sacks under Rob Ryan.
Cam Newton, CAR vs. Jacksonville: Rob Chudzinski hasn't figured out how to (or decided to) unleash his two-pronged backfield. He won't do so this week against the Jaguars, either. Jacksonville stifled Chris Johnson in the opener and then limited the vaunted New York Jets running attack to 71 yards on 28 carries in Week 2.
With the running game bottled up, Newton will continue his heroics downfield against the Jaguars. The rejuvenated Steve Smith leads the receiving corps, and will be supported by budding second option Brandon LaFell and tight end Greg Olsen. Olsen has already been targeted 10 times this season and nearly scored in Week 2.
Opposing quarterbacks have averaged 222.5 yards and two touchdown passes through two weeks. The Jaguars produce inconsistent pressure off the edge and will be without defensive end Aaron Kampman. Newton will be comfortable in the pocket, and that signals another long day for the shuffled Jacksonville secondary. Ride the hot hand.
Ben Roethlisberger, PIT at Indianapolis: Roethlisberger passed for 298 yards (22-of-30) and a touchdown in the Steelers' 24-0 romp over Seattle. It was a nice, stabilizing game following the Week 1 debacle against the rival Ravens.
The Indianapolis defense has reverted to its old problems, ceding 136.5 rushing yards and two rushing touchdowns per game. Matt Schaub and Colt McCoy averaged 221 passing yards and a touchdown in the first two weeks. Roethlisberger trumps them with a 250-yard, two-touchdown (maybe a hat trick) performance in prime time.
Kevin Kolb, ARI at Seattle: Kolb has produced back-to-back strong efforts to begin his tenure in the desert, averaging 280 passing yards, two touchdowns and an interception per game. He's a strong play again this week against the Seahawks.
Seattle allowed only 124 yards to Alex Smith in Week 1, but he did score on the ground. Ben Roethlisberger approached 300 yards in Week 2 (298), but the Steelers were content to grind things out on the ground (Rashard Mendenhall and Isaac Redman combined for 29 carries and 115 rushing yards).
Joe Flacco, BAL at St. Louis: I was tempted to reduce Flacco to the "Flop" realm for this week after watching Steve Spagnuolo's blitz packages attempt to terrorize Eli Manning. While Manning didn't torch the Rams, he and his injured menagerie of receivers still put him in the winner's circle with 223 yards and two touchdowns with one interception.
I'm still not sold that the Rams have enough healthy bodies in the secondary to stop the Ravens altogether. Yes, Lee Evans is banged up and the Ravens will be relying on Ed Dickson and the rookie receivers to aid Anquan Boldin. With Ray Rice getting a running start behind Vonta Leach, I like Flacco's chances.
Ninja Alerts
Jay Cutler, CHI vs. Green Bay: If he survives the onslaught of Dom Capers' defense, Cutler should have opportunities downfield against the injury-riddled Green Bay secondary. Drew Brees and Cam Newton averaged 400 passing yards and combined for four touchdowns while absorbing seven sacks (three interceptions of Newton).
Cutler performed well in the opener against Atlanta before running for his life in New Orleans. The Bears will likely be without safety blanket Earl Bennett, but there's a chance that the receiving corps gets a lift from Roy Williams (yes, I just wrote that).
Matt Hasselbeck, TEN vs. Denver: He's not done yet. Hasselbeck carved up the Baltimore secondary for 358 yards in Week 2 and has established Kenny Britt as an elite option downfield in the first two games. Veteran Nate Washington has been targeted 18 times through two weeks, and the passing game has gotten little support from Chris Johnson.
Denver has allowed 204.5 yards per game with three touchdowns against zero interceptions and three sacks. The Broncos have yet to surmount much of a pass rush and the run defense ranks 28th (131 yard per game). If Johnson (or Javon Ringer) has any success early, Hasselbeck's in for a big day.
Colt McCoy, CLE vs. Miami: McCoy takes aim at a Miami defense that has been demolished in back-to-back weeks by Tom Brady and Matt Schaub. They completed 69.1% of their pass attempts for 747 yards.
McCoy has established tremendous rapports with tight ends Benjamin Watson and Evan Moore (the red zone specialist), and Mohamed Massaquoi has emerged as his top wide receiver (six receptions for 122 yards on 13 targets). I'll put him on the board for a 225-yard, two-touchdown day.
Flop Alerts
Matt Ryan, ATL at Tampa Bay: Ryan has yet to find his stride, his four-touchdown performance against the Eagles notwithstanding. He took advantage of multiple short fields generated by the Atlanta defense to lead the Falcons to a home win after being shut out by Chicago.
I'm not optimistic that Ryan finds the mark this week on the road, particularly with Roddy White battling a knee injury entering his one-on-one matchup with Aquib Talib. Ryan has averaged 173.7 passing yards with eight touchdowns and five interceptions in six games against the Buccaneers. Approach him with caution.
Matt Schaub, HOU at New Orleans: Schaub has the Texans out to a 2-0 start, but his totals of 450 passing yards and three passing touchdowns are downright pedestrian. This week, Schaub looks to navigate Gregg Williams' blitz packages that obliterated Jay Cutler and the Bears. It's possible that he can make the big hit to Owen Daniels or Andre Johnson to back them off, but the Saints play at a different speed in front of the home crowd.
Josh Freeman, TB vs. Atlanta: I need more than near-misses and fourth quarter heroics to endorse Freeman. Yes, he almost connected with Mike Williams for a touchdown in Week 2, but the sophomore receiver was virtually erased by Antoine Winfield.
I'm mainly concerned that Freeman has been unable to find that free flow with Williams this season. Every target is hotly contested and, but for a spectacular grab in the opener, there hasn't been much to show for the effort. Kellen Winslow can pile up receptions on occasion, but he's hardly dominant. I don't anticipate much better than the 251 yards, one touchdown and one interception Freeman has averaged through two weeks.
Kyle Orton, DEN at Tennessee: The Titans took care of Luke McCown and Jacksonville as expected in Week 1, but then clamped down nicely on Joe Flacco and Baltimore in Week 2. As such, there's some optimism that the back-seven, led by Cortland Finnegan, will propel this squad into the mix for the AFC South title. The Tennessee pass defense averaged 172 yards allowed per game with one touchdown, two interceptions and five sacks.
They'll get a test here against Orton and the Broncos, particularly if Brandon Lloyd (he returned to practice) is available at full strength. Every pass in that Baltimore game was contested and Flacco was made uncomfortable in the pocket all day. Finnegan and Jason McCourty will make things difficult on Lloyd and waiver wire darling Eric Decker.
Eli Manning, NYG at Philadelphia: Manning doesn't have many options remaining in his receiving corps for this NFC East showdown. He struggled early against the Rams before his offensive line regrouped and gave him time to work downfield. Manning finished with 200 yards, two touchdowns and an interception. He may just be overmatched to give a starting nod in fantasy leagues this time out.
– Domenik Hixon tore his right ACL for the second straight year in Monday's win over St. Louis.
– Mario Manningham was concussed and is expected to miss this contest.
– Hakeem Nicks caught four passes for 38 yards (following a scoring change) and a touchdown against the Rams. Nicks is dealing with a knee injury. He's expected to play, but obviously faces a marquee one-on-one matchup with Nnamdi Asomugha.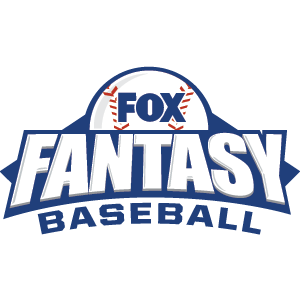 FOX Fantasy Baseball
Join or Create a Free League
Play Now!