Ryan, Orton safe bets this week
It's the most wonderful time of the year. I know that your mind probably drifted to thoughts about the holiday season, but reminders of credit card bills, invading relatives and your hatred of traditional carols sent you spiraling back to your safe, happy place. On Saturday, you'll be able to duck out of festivities with regularity to check on the happenings of your fantasy league. Even if your team was bounced out of the playoffs, you still have a vested interest in Saturday's action.
Think about it. Many owners in fantasyland will raise their hands in victory on Monday night after starting Rex Grossman, Kyle Orton and Tim Tebow in the championship round. That's right. Tebow serves as the opening act for Christmas.
Thank you for joining me on this fabulous journey in fantasyland. I look forward to reconvening during the 2012 draft season and beginning a new path to fantasy dominance.
Let's get rolling into this week's "Lineup Calls."
Exclude: Drew Brees, Tom Brady, Cam Newton, Aaron Rodgers, Tony Romo, Matthew Stafford, Michael Vick, Tim Tebow (to the title!)
Week 16 QB Heroes
Matt Ryan at NO: Ryan was one of the biggest first-half disappointments in fantasyland, but he rebounded with a vengeance following the Falcons' Week 8 Bye. He's thrown 17 touchdown passes in his past seven games against four interceptions during this period.
He's on the slate for another big effort in the Week 16 championship finale. In Week 10, Ryan passed for 351 yards (29-for-52) with two touchdowns and an interception in a home loss to New Orleans. The Saints have allowed the sixth-most fantasy points to quarterbacks and have generated few turnovers. Ryan and the Falcons will need to air it out to keep pace with MVP candidate Drew Brees.
Kyle Orton vs. OAK: I forget. Was Orton the original "Neckbeard" or did Ryan Fitzpatrick earn the title first? Regardless, Orton performed well for the Chiefs and worked the underneath routes to post a 299-yard performance (23-of-31) in the Week 15 upset win over Green Bay. He's on the radar this week against the weak Oakland secondary. The Raiders have allowed the third-most fantasy points to quarterbacks. Spoiler alert (for playoff purposes)!
Rex Grossman vs. MIN: Did you think that Grossman would be on the short list of quarterbacks that would lead owners to wins during championship week? Well, pinch yourself. Grossman is in a fantastic spot this week against a terrible Minnesota secondary. The Vikings have allowed the most fantasy points to quarterbacks, and this unit has ceded a ridiculous average of 34.5 points per game in six games since their Week 9 Bye.
Philip Rivers at DET: Rivers led the Chargers to a resounding win over the Ravens in Week 15. He passed for 270 yards with a touchdown while working behind a fantastic two-headed running attack. Rivers has thrown eight touchdown passes in his past four games while committing a single turnover (a lost fumble).
The Lions rank in the middle of the pack in terms of fantasy points allowed to quarterbacks. Detroit allows 237 passing yards and 1.4 passing touchdowns per game. The secondary has been opportunistic when playing with a lead. Once Norv Turner establishes the running game early, Rivers will have his opportunities downfield.
Mark Sanchez vs. NYG: I appreciate the attempts by the Jets to hype the Giants secondary, but anybody who has watched a down of football this season summarily dismissed the praise. The pass rush, on the other hand, does occasionally rise up to torment opposing quarterbacks, though that has happened less frequently as the season progressed.
As such, Sanchez represents a solid play (back-end QB1) for title week. The Giants have allowed the eighth-most points to fantasy quarterbacks (257.5 passing yards and 1.8 touchdowns per game).
Matt Moore at NE: Moore leapt onto the fantasy radar several weeks back after taking the reins as the Miami starter. He's on the board here for a start in championship week against the much-maligned New England secondary. I quickly point to the fact that the Patriots still rank as an upper-division unit in terms of total defense (21.2 points allowed per game), but those high yardage totals surrendered are intriguing. The Patriots have surrendered the second-most fantasy points to quarterbacks.
Ben Roethlisberger vs. STL: Knowing Roethlisberger, he'll probably suit up on the short week and force himself into the lineup. Don't be afraid of the St. Louis pass defense. It's the old story of deceptive "effectiveness." The Rams have ceded a ton of rushing yards, so teams have gone away from the pass. That won't happen with Mike Wallace and Antonio Brown at the ready and with the Pittsburgh running game sputtering.
Ryan Fitzpatrick vs. DEN: I'll try to put a positive spin on the Bills' post-Bye week efforts. They've scored 17, 23 and 24 points in three of their past four games (put that 10-point dud against the Chargers smack-dab in the middle of that run). During this four-game run, Fitzpatrick has averaged 261 passing yards and 1.5 touchdowns per game (one shutout). He has thrown five interceptions in the past two weeks, but the Buffalo defenses forces him into a high weekly number of pass attempts.
Fitzpatrick rates as a plug-in starter or high-end QB2 against the Denver secondary this week. The Broncos have allowed the fourth-most fantasy quarterbacks and have generated few turnovers. Of course, Fitzpatrick will run the Dumervil-Miller gauntlet, but the secondary is beatable (except for Champ, of course).
Week 16 QB Flop Alerts
Eli Manning at NYJ: Manning saw a would-be 60-yard touchdown bounce off of Hakeem Nicks' facemask in the first quarter against the Redskins, and things spiraled downward from there (257 yards with three interceptions).
Manning faces a daunting task against the Jets. The Jets have allowed the fifth-fewest points to quarterbacks, producing more interceptions than touchdowns allowed. He's still a back-end QB1 option this week because of his stellar front line wide receivers, but this is a risky spot for title week.
Carson Palmer at KC: The Chiefs have been sneaky good on the edges down the stretch. Romeo Crennel's pass defense has played well, and I'm not just referring to last week's shocker against the Steelers. Kansas City ranks ninth against the pass (209.6 yards allowed per game), and most of the touchdown damage came early in the season. Palmer has been a turnover machine, and I'm reticent to trust him with titles on the line. Desperation (both for you in the fantasy realm and Palmer for the Raiders' playoff hopes) can work both ways.
Joe Flacco vs. CLE: Flacco produced a solid fantasy line in Week 15 when he connected with Torrey Smith on a late touchdown. As we always preach, the statistics all count in fantasyland until the final gun sounds ("garbage" is not a term we espouse here). Of course, the Ravens' overall effort in San Diego was pathetic following Flacco's pleas for more national media coverage.
I'm not banking on big numbers from Flacco against the Browns. Cleveland has allowed the fourth-fewest fantasy points to quarterbacks, and Joe Haden essentially erases half of the field. Flacco completed 10-of-23 attempts for 158 yards with a lost fumble in Week 13. I know he's thrown multiple touchdowns in three of his past five starts. I'm still not buying.
Week 16 QB Ninja Alerts
Jake Locker vs. JAC: I banged the drum for Locker last week, but Mike Munchak ignored my pleas and started Matt Hasselbeck. Hasselbeck struggled before giving way to Locker, who produced a short-term surge and reconnected with Nate Washington for another touchdown pass. I'll put him on the board this week against the sinking Jacksonville pass defense. The Jaguars still rank highly in all statistical categories, but they're drifting quickly.
T.J. Yates at IND: Yates posted a weak performance in the Week 15 loss to Carolina. He was shut out of the end zone and threw two interceptions. I'm looking for a bounce-back performance on Thursday night against the Colts. Indianapolis has allowed the seventh-most fantasy points to quarterbacks (three touchdowns per interception).
Josh Freeman at CAR: I'm not delusional (entirely). Freeman isn't hitting your lineup unless you've experienced multiple injuries at the position or you're delving into a two-QB title round. Freeman's regressed terribly this season, producing just four multi-touchdown games all season. He's passed for more than 200 yards once in his past five starts.
Freeman represents a flier play this week against the Carolina passing attack. Remember, he did not appear in the Week 13 game against the Panthers, a 38-19 defeat. The Panthers allow the 12th-most fantasy points to quarterbacks (245.4 passing yards and 1.6 passing touchdowns per game).
FOX Fantasy Football Homepage | Football Chat Central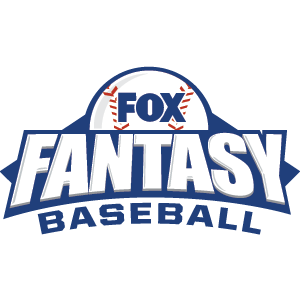 FOX Fantasy Baseball
Join or Create a Free League
Play Now!