Lineup Calls: PIT-CLE
Normally, I sit down to do a quick preview of the Thursday night game and I find one million and one things to write about during the process. There are usually juicy nuggets, emerging options, sneaky plug-in plays and myriad injuries to analyze. This time out, there aren't mountains of storylines to digest.
The Steelers are heavy home favorites against a banged-up and inefficient Browns squad. Cleveland ranks 28th in total offense at 14.6 points scored per game. Sigh.
However, the Browns do rank eighth in total defense at 20 points allowed per contest. The effectiveness of the Cleveland pass defense has been well-chronicled across fantasyland (second-fewest points allowed to quarterbacks), thereby causing us some consternation about the high-flying Pittsburgh passing attack.
Let's get inside the numbers and break out this matchup.
Starts
Rashard Mendenhall has been one of the fantasy realm's more disappointing options this season. He's still only generated two games with 70 or more rushing yards. However, Mendenhall has scored five touchdowns in the past four weeks and has a golden opportunity on tap Thursday night. Opponents have run wild against the Browns all season to the tune of 151.3 yards per game (10 rushing touchdowns, including plunges into the painted grass by Ray Rice and Ricky Williams last week). Mendenhall rates a back-end RB1 slot for the first time since, well, he appeared there in my pre-draft rankings. Yes, I'll take your fist-shaking, vitriolic rants now.
With Mike Wallace continuing to draw blanket coverage and safety help over the top, Brown has become a steady contributor to fantasy lineups. In the past six weeks, Brown has averaged 5.3 receptions and 85.4 receiving yards. He's logged at least 67 receiving yards in nine games. In a statistical oddity, he's recorded 67 receiving yards four times.
The Pittsburgh defense ranks fourth in total defense at 16.3 points allowed per game. For fantasy purposes, the Steelers have been underwhelming overall with 27 sacks and 12 turnovers, though Antonio Brown's support in the return game can't be discounted entirely. The Browns have allowed the 11th-most sacks (30). I suspect that this game gets lopsided, aided by multiple forced turnovers against the injured Colt McCoy and this weak Cleveland offense.
Flop Alerts
You're not benching Mike Wallace. Wallace still rates as a back-end WR1 or high-end WR2 despite the difficult individual matchup against Joe Haden. He's made fantasy owners nervous in recent weeks, producing 70 receiving yards or fewer in five consecutive games (his longest catch during this period went for 25 yards). Wallace did allow owners to breathe a sigh of relief with two touchdown receptions against the Bengals in Week 13. If you're in a league that allows only one receiver, then he's benchable.
I can't in good conscience endorse any member of the Cleveland offense for this game.
Peyton Hillis returned to the lead role in the Browns' backfield in Week 12, producing 19 carries for 65 yards. He followed that up with a 97 total yards before sustaining a hip injury against the Ravens. Following a difficult start to the season, the Steelers have risen to seven in run defense at 96.9 yards and 0.5 touchdowns allowed per game.
McCoy produced a single multi-touchdown game in his past seven starts. He threw for fewer than 200 yards in five of those games (his high was 218 yards in Week 10).
Greg Little has posted a strong rookie season with 50 receptions (three or more catches in 10 of 12 games), but he's topped 60 receiving yards just twice and has scored a single touchdown.
Ninja Alerts
Would I be surprised to see Ben Roethlisberger put up a 225-yard, two-touchdown day against the Browns on Thursday night? No. In fact, Roethlisberger inches into the back-end of QB1 options for me this week despite the statistical evidence to suggest a shutdown by the Browns. Roethlisberger has been shut out only once, although he has been held below 200 passing yards in back-to-back weeks (he'd passed for at least 245 yards in seven of the Steelers' first 10 games).
The Steelers will win the battle for field position in this game and Mendenhall will post a big day on the ground. I'm counting on Roethlisberger's efficiency in the red zone and his ability to distribute the ball and run himself to deliver for fantasy owners. Isaac Redman represents an intriguing RB3 option as a runner/receiver in this matchup.
My only fear is that the Steelers hold true to the notion of playing down to the competition. You can spin this one as a "tough divisional game" if you'd like.
Despite the Browns' strong performance against opposing passers, tight ends have performed nicely. Cleveland has allowed the ninth-most points to tight ends (4.3 receptions and 52.9 yards per game with six touchdowns). Owners seeking a replacement for the recently suspended Fred Davis might take a run at Heath Miller on the wire.
FOX Fantasy Football Homepage | Football Chat Central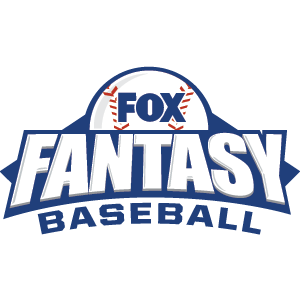 FOX Fantasy Baseball
Join or Create a Free League
Play Now!