Lineup calls: Shockey will return strong
I can hardly contain my excitement for the NFL season. I, along with millions nationwide, whetted my football appetite with the college openers on Thursday. Of course, I also had my jaw drop to the floor with all the postgame foolishness. There's a fabulous way to start your new coaching career. Don't you think? Coach Kelly will have a defining moment of his career after one game.
But, I choose not to dwell on the negative today. No, I'm continued my gaze into the Week 1 NFL schedule, breaking out the second installment of my Lineup Calls. As always, the top options are taken off the board and we try to get a little deeper into the meat of the discussion. Perhaps the tight end exclusions list will grow following Week 1. Let's start with Greg Olsen in Chicago, who's looking to claim a place among the elite.
Top 5 Tight Ends (not named Jason Witten, Antonio Gates, Tony Gonzalez or Dallas Clark)
Greg Olsen at Green Bay
It's no secret I'm dragging the Olsen bandwagon along this preseason. He offers that Witten-esque element when split wide, creating mismatches downfield. I expect him to play a huge role overall, but particularly in the first few games as the other receiving options emerge. He caught a total of nine passes for 94 yards and a touchdown against the Packers last year.
John Carlson vs. St. Louis
Carlson's strong rookie campaign was overshadowed by the glut of stud rookie tailbacks and the abysmal final season of the Mike Holmgren era. This offense is quite intriguing, and the arrival of T.J. Houshmandzadeh will afford Carlson more space over the middle. After finding his stride during the middle of last season, Carlson caught five passes for 76 yards in a Week 14 meeting with these Rams.
Jeremy Shockey vs. Detroit
Shockey failed to find the end zone in 2008 and missed time because of injury (as usual), but it's been completely dismissed that he still caught 50 passes. Following a strong camp, I anticipate Shockey to start the year with a bang against the Lions. The Saints' dismantling of the Raiders in the third preseason game has me salivating.
Visanthe Shiancoe at Cleveland
The backside of my Olsen sandwich board carries an endorsement for Shiancoe. He's been 10th or 11th in my tight end rankings all season, and I expect him to be active in the red zone in Week 1 against the Browns. The desire to "contain" Adrian Peterson will cinch Cleveland linebackers toward the line, giving the sizable tight end ample opportunity to roam the field.
Zach Miller vs. San Diego
Miller became a great safety valve for JaMarcus Russell in 2008. Obviously, the decided lack of another useful receiving option for the majority of the season didn't leave Russell much choice. He remains a big target, capable of creating mismatches downfield and working the middle. Miller caught 13 passes for 159 yards and a touchdown in two contests against San Diego last season.
Tight End Sleepers
Todd Heap vs. Kansas City
The former fantasy hero has been impressive in camp, and the fortification of the offensive line is allowing him to get back out in more pass routes. Given the state of affairs in Kansas City, I'm expecting to see the Ravens take care of business against a potentially disastrous Chiefs squad. Heap could become the No. 2 target to Derrick Mason.
Jermichael Finley vs. Chicago
Tucked under my bed is another sandwich board extolling the virtues of Finley. The second-year tight end from Texas is a dynamic downfield and red zone target for Aaron Rodgers, who's talked him up since the Super Bowl. I don't expect an offensive explosion from Green Bay in this game, but the aggressive nature of this defense will present pockets for Finley to roam over the middle.
Vernon Davis at Arizona
Can the former first-round pick finally find his game? Davis has had a strong camp, and Michael Crabtree's continued absence affords the other receivers more opportunities. The new coordinator in San Francisco is looking to get Davis working down the middle, and I believe he'll be a huge target in the red zone. The Arizona defense is a work in progress, and I expect to see San Francisco find some success in Week 1.
Tight End Flops
Chris Cooley at New York Giants
You know I love Cooley to produce a huge year. However, he's struggled historically against the Giants, averaging just 3.5 receptions and 31.6 receiving yards with four touchdowns in 10 career contests.
Kellen Winslow vs. Dallas
I'll make this simple. Antonio Bryant's been hurt. The quarterback position is a huge question mark. The offensive coordinator just got fired. Look for short dump-off passes to Derrick Ward and Winslow all day from newly-installed quarterback Byron Leftwich. Unfortunately, I don't know that those dump-off amount to much unless you're in a PPR league.
Top 5 Kickers (not named Rob Bironas, Mason Crosby, Stephen Gostkowski or Nate Kaeding)
John Carney vs. Detroit
With Garrett Hartley off the board because of a four-game suspension, Carney becomes a plug-in option for Week 1. The Saints are already operating at peak efficiency, and I'm expecting a long, long day for Jim Schwartz and the new staff in Detroit.
Ryan Longwell at Cleveland
Longwell will receive ample opportunities behind the multi-faceted and potentially explosive Minnesota offense. Brett Favre looked very good in his last preseason work, and Adrian Peterson's already given fantasy football owners a glimpse into the future. Longwell should see a lot of airtime in Week 1 against the woeful Browns.
Jason Elam vs. Miami
The Dolphins ranked ninth in total defense for Tony Sparano last season, and the addition of Jason Taylor has me optimistic that they'll be reasonably productive in 2009. However, the Atlanta offense counters here with the addition of Tony Gonzalez to an already impressive attack. The Falcons will move the ball, but I do anticipate a few red zone stalls and opportunities for Elam.
Neil Rackers vs. San Francisco
Rackers was known as a long-range bomber for several years with Arizona, regularly attempting long-distance field goals. That flipped last year, as the efficient Arizona offense moved down the field and made Rackers a short field goal and PAT machine. Nothing changes here. If anything, the offense is more balanced.
Kris Brown vs. New York Jets
Matt Schaub's expected to be ready for Week 1, and the myriad of receiving options have me optimistic that Houston's able to move the ball against Rex Ryan's defense. However, I'm questioning how efficient the Texans will be in the red zone during this contest. Hence, Brown gets the nod of positivity.
Kicker Sleepers
Brandon Coutu (or Olindo Mare) vs. St. Louis
Coutu hasn't been given the job yet, but Olindo Mare's given the second-year kicker from Georgia every opportunity to take it. He's been erratic in his field goal tries during camp and throughout the preseason. Coutu doesn't have as big a leg, but has been better directionally. This is obviously a prime spot for the winner of this job.
Joe Nedney at Arizona
The Arizona defense was disastrous for much for the 2008 season, and the pass defense doesn't appear to have improved much as we enter 2009. As such, I'm expecting Shaun Hill, Frank Gore and company to find success in the opener. Nedney converted three field goals and four PATs in two games against Arizona last season. I anticipate more consistent production from this offense.
Kicker Flops
John Kasay vs. Philadelphia
The passing of Jim Johnson certainly leaves a void on this defense, which has also had some major personnel shifts. However, the aggressive, attacking style installed by Johnson remains, and I wonder how well the Panthers will respond. Kasay might have ample opportunities from stalled drives or may see but a pair of PATs. There's a lot of risk here.
Nick Folk at Tampa Bay
The Tampa Bay offense is in shambles, but Raheem Morris is hopeful his speedy defense is ready to play in the opener. This is another case, like Kasay above, where we may see the kicker frequently or not much at all. Tampa Bay regularly ranks inside the top 10 in total defense, so I'm reticent to fully endorse Folks as an option this week.
Top 5 Team Defenses (Pittsburgh, New York Giants, Baltimore, Philadelphia or Minnesota)
New England vs. Buffalo
I have no idea what to expect from the Bills. The Patriots have re-tooled the defense and are hungry to begin the march toward Miami. If the New England offense matches its preseason excellence, it could be a long day for Trent Edwards under center. The facts that Marshawn Lynch is suspended and Fred Jackson's banged up don't bode well for this unit, no matter what I believe about Terrell Owens.
San Diego at Oakland
We watched the Saints dominate the Raiders in Week 3 of the preseason. Shawne Merriman, Luis Castillo and Antonio Cromartie are healthy and ready to play, and the offense should put up points early. San Diego will be pinning their ears back and getting after JaMarcus Russell in short order.
New York Jets at Houston
Rex Ryan brings his attack to New York, along with several of his Baltimore stars. I believe Houston finds some success and puts up points, but I also believe the defensive scheme boasts a few sacks and turnovers along the way.
New Orleans vs. Detroit
The New Orleans defense was terrible last season, but new coordinator Gregg Williams has energized the unit, and they've put forth a tremendous preseason. Drew Brees and the offense should continue the aerial assault, thereby forcing Matthew Stafford/Daunte Culpepper to play catch-up. That's generally a recipe for disaster.
Atlanta vs. Miami
The Atlanta defense is on the sleeper list overall, but I like this unit in the opener against Chad Pennington. John Abraham will be able to bring heat off the edge, and I like the upgrades made in the secondary. Pennington's normally efficient, but a persistent pass rush (especially if Atlanta gets up early) could signal a long day for him.
Team Defense Sleepers
Seattle vs. St. Louis
I've gone on record with my bold (and probably crazy) argument putting Seattle into the playoffs. For that to happen, Aaron Curry, Lofa Tatupu and company need to take care of business against inferior offenses. Even with Donnie Avery back for Week 1 and All-World tailback Steven Jackson at the ready, there are ample concerns about the offensive line and their ability to protect Marc Bulger.
Cincinnati vs. Denver
How's this for a longshot? The Bengals are still a work in progress, quite clearly, but the defense has some new pieces that intrigue me. Roy Williams comes over from Dallas to offer a punishing safety, and Tank Williams has been added to the mix to help stuff the run. The Broncos have been a mess since Mike Shanahan's firing, and right now have to be given a vote of no confidence.
Team Defense Flops
Chicago at Green Bay
I'm encouraged by what I've seen from the defensive interior and linebacking corps in Chicago, and Rod Marinelli has the defensive line motivated and energized. However, there are holes in the secondary that can be exploited. If the Bears fail to surmount sufficient pressure on Aaron Rodgers off the edges, the cornerbacks could be in for a long day.
Tennessee at Pittsburgh
How much will the loss of Albert Haynesworth affect this defense? Without Haynesworth in the middle of the defensive line, it's up to Jason Jones and Tony Brown to clog the middle. I expect to see the Steelers open well at home, particularly in the running game with Rashard Mendenhall back to work with Willie Parker. If they can force third-and-long situations, then perhaps Jevon Kearse and Kyle Vanden Bosch can get after Ben Roethlisberger. I'm just not sure the running game gets slowed down.
Washington at New York Giants
This isn't a function of the defense so much as the potentially disastrous production (or lack thereof) of the offense. The aforementioned Haynesworth and the unit may find themselves subjected to short fields.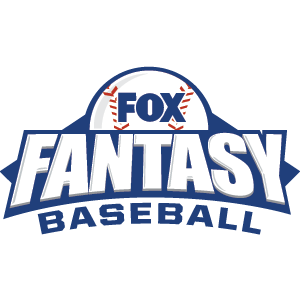 FOX Fantasy Baseball
Join or Create a Free League
Play Now!