Lineup calls: Miller's almost unbenchable
Who's ready for another round of NFL action?
I'm saddened I won't be able to watch the Broncos try to continue their tremendous run to open the season. We won't have the neck beard to consider as a second quarterback option. David Garrard won't tear out hearts out. The Titans get a week to re-cut that brutal debacle against the Patriots and release it as Saw VII.
Seriously, there are six teams taking their byes this week. As such, fantasy owners are digging deep to find gold in the secondary positions. Let's break out the second part of Lineup Calls for Week 7.
Top 5 Tight Ends
(Not named Antonio Gates, Jason Witten, Tony Gonzalez, Dallas Clark or Kellen Winslow)
Heath Miller vs. Minnesota
Miller remains the No. 2 receiving option for Ben Roethlisberger behind Hines Ward. He's caught three or more passes in every game this season and has scored in three consecutive games. The Minnesota pass rush will force Roethlisberger to get the ball out quickly, thereby making Miller a top target once again. He's borderline unbenchable (I'm making it a word) at this point.
Owen Daniels vs. San Francisco
As expected, Daniels is piling up catches in the wide-open Houston attack. The team's inability to run the ball with Steve Slaton forces Matt Schaub to the air frequently. Daniels has caught 15 passes in the past two weeks for 172 yards (two touchdowns in Week 6). San Francisco certainly won't be lambasted as they were two weeks ago, but I do expect Houston to continue its early-season success. Daniels is the linchpin to the offense right now, serving as the No. 2 target for Schaub.
Greg Olsen at Cincinnati
Olsen scored for the third straight game, hauling in five passes for 57 yards against the Falcons in the crushing road loss. He's on the radar for another sizable target count this weekend against the Bengals. The absence of Antwan Odom should afford Jay Cutler additional time to run through his progressions, therefore giving Olsen time to work downfield.
Visanthe Shiancoe at Pittsburgh
This red zone monster can't be contained. Shiancoe's demonstrated the ability to create space in the red zone and affords Brett Favre a huge target. Obviously, Dick LeBeau's blitz packages will determine how much Shiancoe's called upon to block, but I do envision him slipping out into routes and offering a nice safety valve.
Jeremy Shockey at Miami
Shockey certainly let go of all the frustration and anger that had been built up since his departure from New York on that touchdown spike last week. Seriously, had that been in New Jersey, they may have unearthed Jimmy Hoffa! Anyway, I expect to see Shockey play an active role this weekend against the Dolphins on the road. Miami will undoubtedly bring heat from the edge to try and disrupt Drew Brees' timing, thereby opening opportunities for Shockey over the middle. He's caught four or more passes in every game this season. Yardage will be tough to come by in this contest, but he's a play based on frequent targets.
Tight End Sleepers
Dustin Keller at Oakland
The timing between he and Mark Sanchez isn't quite there yet, but you certainly can't say it's for lack of trying. He was targeted 10 times in last week's loss to the Bills, hauling in two balls for 16 yards. I expect the Jets to pull the reins in on Sanchez this weekend, and that means another sizable target count for the second-year tight end.
Vernon Davis at Houston
Davis has been the top target for Shaun Hill through the first five games. He'll now receive additional support from the return of Frank Gore and the arrival of Michael Crabtree. The ability of Gore to gash through the porous Houston run defense will lanes downfield for Davis, and I expect to see another tremendous offering.
Tight End Flops
Anthony Fasano vs. New Orleans
Fasano finally got involved in the offense when the Wildcat ran over the Jets in Week 6. He finished the game with four catches for 38 yards and a touchdown. Chad Henne's breakout performance included tremendous check-down deliveries to Fasano and Greg Camarillo. Can the Dolphins' offensive line hold off an aggressive defense for the second straight week and give Henne time to throw?
Zach Miller vs. New York Jets
Miller was one of our favorite sleepers coming into the season. He broke out last week an 86-yard touchdown gallop, and fantasy owners got excited on the waiver wire. I'm not optimistic that we see another big effort out of Oakland again, though. The Jets have been mired in a funk, and I suspect that any success garnered in this one comes from the ground game.
Chris Cooley vs. Philadelphia
Cooley remains on the "Flop" list, although he did post a decent effort last week in the loss to Kansas City. Play-calling responsibilities have been shifted, but will that decision be enough to make a difference? He'll still have blocking assignments against an aggressive Philadelphia defense that's looking to rebound after losing to Oakland.
Top 5 Kickers
Matt Stover at St. Louis
Stover was signed off the scrap heap and goes to one of the most advantageous spots for a kicker. The Colts travel to St. Louis to take on the brutal Rams squad, and you're basically penciling in three PATs and multiple field goal tries.
Stephen Gostkowski vs. Tampa Bay (London)
Gostkowski received extended work on his short field goal motion during last week's exhibition contest against the Titans. This week's matchup promises another high-scoring effort from the New England kicker. The timing between Tom Brady and his receivers has improved, and I anticipate another sizable point total in the offing overseas.
Mason Crosby at Cleveland
Fantasy owners are enthralled with the high weekly point total being offered by Crosby. He's converted at least one field goal and one PAT in every game this season. Overall, he's kicked 11 field goals and 14 PATs to rank among the league's leaders. This is obviously a strong matchup against the 26th-ranked Cleveland defense, a unit that rarely surmounts much of a pass rush. As such, Aaron Rodgers should be able to operate comfortably from the pocket and move the chains.
John Carney at Miami
I don't suspect the Saints roll up a huge point total this weekend against the Dolphins. However, I don't believe you'll see them stifled altogether. Therefore, Carney pops onto the radar for this weekend's contest. He'll offer the customary PAT or two, but he'll hold value as a field goal kicker this time around.
Rian Lindell at Carolina
Lindell was a fantasy hero for the second time this year, racking up three field goals against the Jets in the upset win in Week 6. He's on the radar again against the Panthers. Marshawn Lynch should find success on the ground, and I'm intrigued by Ryan Fitzpatrick's ability to push the ball downfield.
Kicker Sleepers
John Kasay vs. Buffalo
Opponents have run over the Bills week after week. We even saw Jamal Lewis cross the 100-yard mark a couple of weeks ago. DeAngelo Williams and Jonathan Stewart will find success, and that should present multiple opportunities for Kasay in the field goal department.
Sebastian Janikowski vs. New York Jets
Janikowski's converted multiple field goals in four of six game this season. The Oakland offense doesn't strike much fear in the hearts of men, but the loss of Kris Jenkins from the defensive line should allow Justin Fargas (and maybe Michael Bush) to move the ball between the 20s. I'm not expecting much of a scoring barrage in the way of PATs, but the "Super Jock"-type leg of Janikowski gives fantasy owners a decent option this weekend.
Kicker Flops
Ryan Longwell at Pittsburgh
It's a difficult matchup for Longwell against the Steelers. Obviously, the Steelers' defense presents a difficult proposition. However, the Heinz Field turf serves as a secondary opponent against kickers from longer distances.
Jason Elam at Dallas
A couple weeks ago, fans and fantasy pundits wondered about the Falcons' ability to score on the road. They rolled up 45 points on the 49ers in a laugher. I expect to see the Falcons find some success downfield against a suspect Dallas secondary. However, Dallas is coming off their bye week and could disrupt the Atlanta offense. Elam's a solid option, but there are better plays for Week 7 out there.
Top 5 Team Defenses
(Excluding Philadelphia, Minnesota, the New York Giants and Pittsburgh)
New England vs. Tampa Bay (London)
The Patriots rolled up on the Titans last weekend, and I suspect a similar outcome is on tap for Week 7 in London. The Buccaneers have been unable to get a sustained running or passing attack. The Patriots' ability to push the ball downfield to Randy Moss and Wes Welker (Sam Aiken?) and Laurence Maroney's running against a woeful defensive line speaks to a turnover-laden performance. Can you get a second straight shutout?
Indianapolis at St. Louis
The Colts have been mighty stingy in the red zone and have surrendered just 14.2 points per game (second in the NFL). Conversely, the Rams are scoring just nine points per. That's enough data. OK, I'll add that Bob Sanders is expected to get back on the field this week.
New York Jets at Oakland
The Jets have been embarrassed in the several weeks, and I expect to see Rex Ryan and company get back to basics this weekend against the Raiders. They'll get a good push against JaMarcus Russell and potentially pile up turnovers. I'm moderately concerned about the rushing offense finding success in the middle of the injury-riddled D-Line. Wait a minute! It's the Raiders!
San Diego at Kansas City
It was awfully difficult to put San Diego in this slot, but this is a dysfunctional Kansas City squad. They're playing well enough to stay in games (finally winning in Washington), but no single component of this squad scares you. Following the embarrassing home loss to Denver (not that they did, just how), I expect to see the Chargers get right on the road this weekend.
Chicago at Cincinnati
The Bears have been beset by injuries in the linebacker corps, but that front line, bolstered by the addition of Gaines Adams, should be able to generate pressure and disrupt Carson Palmer. The offensive line's had issues at times for Cincinnati, and that should present opportunities for Rod Marinelli's front line to make plays and force balls up for grabs in the secondary.
Team Defense Sleepers
Carolina vs. Buffalo (BOTH Teams)
I'm intrigued by the ability of Ryan Fitzpatrick to stretch the field, finally getting Lee Evans involved in Week 6. However, we've still not seen any semblance of explosiveness to anticipate a high-scoring affair, by any means. As such, owners juggling teams on the bye or playing the matchup game might take a look-see at the Panthers.
Conversely, we've seen the Bills pile up turnovers on occasion despite the myriad of injuries that have impacted the defense. To that end, I expect to see the Carolina running game find tremendous success. This just becomes a question of whether the Bills can force Jake Delhomme into difficult throws.
Oakland vs. New York Jets
The Raiders did a fabulous job against Donovan McNabb, racking up six sacks in the surprising home upset. Oakland limited the Eagles to five field goals from distances farther than 40 yards. I suspect the Jets simplify the offense and work to a short passing game and frequent runs by Thomas Jones and Leon Washington. That could cut down on the sack and turnover potential. However, Sanchez's recent decision-making lapses put the Raiders on the radar.
Team Defense Flops
Miami vs. New Orleans
The Dolphins enter Week 7 ranked third in the league against the run. They've been stingy in the red zone, but this is a different animal altogether. The Saints have been able to make mincemeat of everyone lined up against them, and the Dolphins face a monumental challenge against Drew Brees and the wide-open New Orleans attack.
New Orleans at Miami
The Saints have been flying around, making plays in the secondary while getting after opposing quarterbacks. The Wildcat dominated a very similar defensive scheme two weeks ago when the Jets visited Miami. I'd be looking at another option.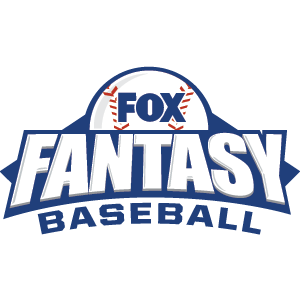 FOX Fantasy Baseball
Join or Create a Free League
Play Now!