Lineup calls: Davis replacing Cooley well
The playoffs are almost here! Fantasy owners are making countless moves on the wire to try and tweak the winning formula and take advantage of that glorious matchup play. Seriously, how often have you rotated your TE, K and DEF positions the past couple weeks?
It's time to lock and load the second half of Lineup Calls for Week 13 and finish that playoff push. Let's start in Chicago, where I'm calling on the Bears to finally complete four quarters of football.
Top 5 Tight Ends
(Not named Antonio Gates, Jason Witten, Dallas Clark, Brent Celek, Tony Gonzalez or Vernon Davis)
Greg Olsen vs. St. Louis
Olsen's been an infrequent visitor to the end zone, and yardage has often been difficult to come by, but he remains Jay Cutler's most consistent target. He's caught five or more passes in four consecutive games and ranks a must-start this weekend against the Rams at home. Chicago fans haven't had much to cheer about in 2009. They'll revel in a big effort from the offense in Week 13.
Visanthe Shiancoe at Arizona
Shiancoe's banged up, having sustained a rib injury against the Bears. His injury and Adrian Peterson's fumbling were the only negative pieces of an otherwise dominant performance in Week 12. He's become a dominant fantasy option and owns the league lead with eight touchdown receptions. He's also caught three or more passes in seven of the past eight weeks.
Dustin Keller at Buffalo
Keller hasn't made the huge splash we expected in his second year, but he's become Mark Sanchez's most reliable option. He's caught three or more passes in four consecutive games while averaging 60 receiving yards per game. He's a good candidate for a strong game on Thursday night against an aggressive Buffalo defense.
Tony Scheffler at Kansas City
Scheffler's been a huge disappointment for fantasy owners, having averaged a weak 29.4 yards per game with two touchdowns. Still, he's on the radar this weekend against the horrid Kansas City pass defense that's been torched with great regularity. The Chiefs rank 30th against the pass (258.4 yards and 1.73 touchdowns per game).
Jermichael Finley vs. Baltimore
Fantasy owners who used a waiver claim to snag Finley were left wanting on Thanksgiving Day, as Donald Lee received the end zone glory. Finley still caught three passes for 25 yards, his fifth game with at least three receptions this season. I'm not optimistic that he posts a huge game this week against Baltimore, but you can bet that Aaron Rodgers will face pressure and will need to get rid of the ball quickly. Finley will find spots in the zone downfield.
Tight End Sleepers
Dante Rosario vs. Tampa Bay
Rosario's come alive in back-to-back weeks, and he'll play a huge role this weekend against the Buccaneers with Jake Delhomme on the shelf. He's caught four passes in each of the past two weeks (102 total yards) and will be a primary option for Matt Moore.
Fred Davis vs. New Orleans
Davis posted another strong game against the Eagles, scoring his second touchdown of the year. He's been a steady, reliable option for Jason Campbell, having caught multiple passes in five consecutive games. The Saints will bring the heat on Campbell this weekend, thereby forcing him to check down to his second-year tight end with regularity.
Tight End Flops
Heath Miller vs. Oakland
With Ben Roethlisberger recovering from his concussion issue, I'm expecting to see a lot of Miller in tight as an extra protector this week. He was quiet in Week 12 against the Ravens, registering just one reception for two yards. He'll be more of an impact here, but I'm not optimistic about a huge yardage total or an end zone visit.
Jeremy Shockey at Washington
Shockey was amazingly quiet in last week's blowout win over the Patriots. He finished the game with one reception, his first game with fewer than two this season. He was listed as a "limited" participant in mid-week practices. As such, David Thomas is on the radar here as a sneaky plug-in play should Shockey get deactivated. Neither one is a tremendous option against a solid Washington pass defense.
Top 5 Kickers
Shayne Graham vs. Detroit
Graham's converted at least one field goal in 10 consecutive games with multiple PATs in seven contests. He's a big-time play in Week 13 as the Bengals try to jumpstart an offense that's sputtered in recent weeks. The Lions surrender 30.5 points per game, so I expect to see Carson Palmer and company get healthy.
Nate Kaeding vs. Cleveland
Kaeding's been an absolute rock star for fantasy owners this season. He's converted multiple PATs in every game and has hammered home at least one field goal in all but two contests. Given the Chargers' recent surge (pun intended), we can reasonably expect another huge effort against a weak Cleveland squad that goes forward without Shaun Rogers.
Robbie Gould vs. St. Louis
Gould hasn't enjoyed a banner season behind the struggles of Jay Cutler and the Chicago offense, but he's been fairly active in the field goal column (one or more in nine of 11 games). He's a top-notch option this weekend against the 30th-ranked Rams, a defensive unit that surrenders 27 points per game.
Jeff Reed vs. Oakland
Reed's been a steady, consistent option for fantasy owners while kicking behind the efficient Pittsburgh offense. He's converted multiple PATs in nine of his past 10 games with 15 field goal conversions (three games without a successful attempt). The Raiders walk into a horrible position. The Steelers have lost three straight games. We saw the Ben flare-up and the Raiders are traveling cross-country. Light it up.
David Akers at Atlanta
The Falcons have struggled defensively of late, allowing big play after big play in the secondary. That's not something you like to hear with the wide-open passing attack of the Eagles coming to town. I anticipate a huge day from Donovan McNabb, connecting with his deep threats with great regularity to set up Akers, who's converted multiple field goals in six of his past seven games.
Kicker Sleepers
Matt Bryant vs. Philadelphia
Bryant was signed to replace the inconsistent Jason Elam and walks into an important spot in an absolute must-win game for the Falcons. He'll be kicking behind the Chris Redman-led Falcons against a solid, aggressive Philly defense. I suspect the Falcons have some success moving the ball with some efforts by Redman and the two-pronged attack of Jerious Norwood and Jason Snelling. I believe Bryant will be very active.
Kris Brown at Jacksonville
It's been a dismal season for Brown this season, but this is a decent spot for him against an enigmatic Jacksonville defense. He's converted multiple PATs in 10 consecutive games and has converted one or more field goals in eight of 11 games. I believe he'll give you a strong baseline in the PAT category, as Matt Schaub and the offense should deliver.
Kicker Flops
Lawrence Tynes vs. Dallas
Tynes has been one of the most consistent options at the kicker position this season. He'd converted multiple PATs in 10 straight games before getting shut out of that category against the Giants in Week 12. He's also been quite active as a field goal kicker, contributing at least one field goal conversion in every game (eight multi-field goal games).
Neil Rackers vs. Minnesota
Rackers has given fantasy owners multiple PATs in nine of 11 games, but his field goal tries have been few and far between (13 attempts all season). The possibility of Kurt Warner missing another game leaves me reticent to endorse Rackers this week in a tough spot against the Vikings.
Top 5 Team Defenses
San Diego vs. Cleveland
The Chargers are surging, and despite a few injuries, the push toward the playoffs figures to continue unabated this weekend against the Browns. Cleveland continues to lose key figures on both sides of the ball, and the offense's inefficiency is, at times, downright frightening.
Cincinnati vs. Detroit
The Bengals rank first in total defense, allowing just 15.8 points per game. Cincinnati's been stellar against the run, and the cornerback play has been terrific as well. Although the sacks have slowed down since Antwan Odom's injury, downfield coverage has limited opposing offenses.
Pittsburgh vs. Oakland
What else needs to be said? The Oakland offense is anemic, and this Steelers squad is motivated to end its current three-game slide. Look for Bruce Gradkowski to be under duress all day, thereby leading to turnovers, sacks and general misery for Oakland fans.
New England at Miami
The Patriots were positively shredded by the Saints in Week 12. I look for a strong rebound this weekend against the Dolphins. This isn't the same Miami offense that gave opponents fits earlier this season. With all apologies to Ricky Williams' brilliance, the absence of Ronnie Brown looms large in a game like this Week 13 battle. The Dolphins don't have the quarterback or receivers to torch the Patriots as Drew Brees was able to do.
Buffalo vs. New York Jets
The Bills dominated Mark Sanchez in the first meeting and disrupted passing lanes all night long. I don't expect a repeat performance, but the New York passing has been sputtering. The big hitter here is obviously Thomas Jones. That's the one hole of the Buffalo defense, and I suspect we see a ton of Jones once again. I expect this one to stay close again, putting pressure on Sanchez to perform.
Team Defense Sleeper
Chicago vs. St. Louis
The once-proud Bears have slid into sleeper status and beyond because of injuries and poor play. The Rams have produced just 11.8 points per game and, though I love Steven Jackson, I don't see a huge effort coming forth from the unit overall. Call it a gut feeling. Call it intuition. The Bears are due for one huge effort. Could this be it?
Team Defense Flop
Tampa Bay at Carolina
I've seen a lot of fantasy owners climbing onboard the Buccaneers after last week. They played well behind Raheem Morris' calls, but still gave up big plays. I'm reticent to jump onboard, as I suspect the Panthers return to what they do best … run the ball!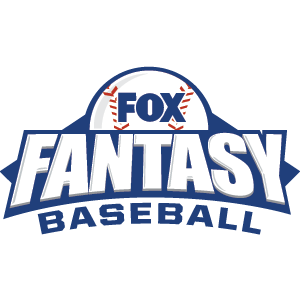 FOX Fantasy Baseball
Join or Create a Free League
Play Now!