Lineup calls: Cutler is startable again
The time between each week of NFL action seems to get short like the fall days, particularly as we approach the hallowed land of fantasy playoffs. Week 13 offered a large number of curveballs, including the losses of Kurt Warner and Ben Roethlisberger from an already-thin quarterback position.
What's in store for us this week? Time will only tell. Until then, I'm breaking out my crystal ball to try and bring to a rousing finish in this week's Lineup Calls.
Top 10 Quarterbacks
(Not named Drew Brees, Tom Brady, Peyton Manning, Aaron Rodgers, Philip Rivers, Brett Favre or Kurt Warner)
Matt Schaub at Jacksonville
Schaub's posted back-to-back disappointing performances for fantasy owners, registering one touchdown with four turnovers. The offensive line's done an adequate job of protecting him, but he's just missing the mark. Despite the recent struggles, he's still a top-notch option this week against Jacksonville. The Jaguars rank as one of the worst pass defenses in the NFL, having allowed 242.9 passing yards and 1.73 passing touchdowns while registering only 10 sacks all season.
Tony Romo at New York Giants
Romo's three-game slowdown was reversed on Thanksgiving Day against a fairly solid Oakland pass defense. He looks to atone for the complete meltdown in Week 2 when he passed for a weak 127 yards with three interceptions and one touchdown. The Giants are still fairly stingy in terms of passing yardage, but opposing quarterbacks have had success in the red zone. New York has surrendered 18 passing touchdowns overall. They key to Romo's success will be the ability of the Cowboys to establish the running game with Marion Barber.
Alex Smith at Seattle
Smith's quietly put up strong numbers for Mike Singletary's 49ers and fantasy owners in his audition to remain the team's quarterback of the future. He's averaged 211.2 yards in six games while throwing multiple touchdown passes in four of them. Most importantly, he's become more comfortable in the pocket while receiving better protection (five sacks in the past three weeks combined). The Seattle defense has been tough in spots, but the injuries have piled up to create issues for Jim Mora's squad. San Francisco will demonstrate a balanced offense and move the ball on this unit, and I expect Smith to succeed.
Ben Roethlisberger vs. Oakland
Roethlisberger missed Week 12 because of a concussion, and his scratch certainly vexed more than a few owners (and his teammates). He's back on the radar for a strong matchup against the weak Oakland squad. The Pittsburgh defense will be swarming around Bruce Gradkowski, thereby generating short fields for Roethlisberger and the Pittsburgh attack.
Kyle Orton at Kansas City
Orton sat out just a few series against the Chargers before relieving Chris Simms. He's looked fairly strong in the seven quarters since, averaging 208 passing yards with one touchdown while completing 58 percent of his past attempts. Orton has a spectacular matchup this weekend against the 30th-ranked Kansas City pass defense (258.4 yards and 1.73 touchdowns per game). Most importantly, the Chiefs rarely surmount any type of pass rush. As such, Orton's ankle shouldn't get tested too much.
Carson Palmer vs. Detroit
Palmer didn't post a huge passing day against the Browns in Week 12, but he did find the end zone once in leading the squad to another win. He's passed for 207 yards or fewer in three of the past four weeks. Don't read much into that. The Lions' secondary has been dissected on a regular basis. Detroit ranks dead last in pass defense, having surrendered 281.4 yards and 2.45 passing touchdowns per game.
Donovan McNabb at Atlanta
McNabb continued his solid season for fantasy owners with a 260-yard, one-touchdown effort (one interception) against the Redskins in Week 12. He's thrown at least one touchdown in all but one game in which he's appeared this season. The veteran quarterback might be without DeSean Jackson this weekend, but he has ample receiving weapons at his disposal. Rookie Jeremy Maclin and Jason Avant (sleeper city!) team with tight end Brent Celek to form a formidable triad against the inconsistent Atlanta defense. The Falcons rank 27th in pass defense at 252.6 yards and 1.64 touchdowns allowed per game. The Atlanta pass rush has been inconsistent, leaving the secondary exposed for big play after big play.
Joe Flacco at Green Bay
Flacco's been an inconsistent option for fantasy owners of late, throwing just one touchdown in his past four starts. His connection with Derrick Mason against the Steelers stopped a long, long drought. Still, he continues to throw the ball an average of 33.6 times per game. He's averaged 272.5 passing yards in the past two weeks. The Green Bay defense has been hit by injuries this season and, despite the best efforts of Charles Woodson (All-Pro?), has allowed 1.91 passing touchdowns per game. Flacco and the offense will be able to move the ball. Ray Rice will play a large role in the passing game.
Jay Cutler vs. St. Louis
Do you dare? I know you've probably backed far away from this one, relegating Cutler to a deep, dark spot on the bench. Still, he's a solid option this weekend at home against the Rams. St. Louis battles hard on a weekly basis, but opposing quarterbacks have been able to make plays downfield when it counts. The pass rush has been inconsistent, which should allow Cutler to stand tight in the pocket and hit his speedy receivers in stride. I'm not calling on Cutler to mount a massive turnaround to his puzzling season, as there are too many holes on this Chicago squad to make a quick fix. However, he should be able to produce for gutsy fantasy owners in front of the home crowd this week.
Matt Hasselbeck vs. San Francisco
Hasselbeck ranked among the top candidates for "Goat of the Week" with his anemic effort against the Rams in Week 12. Of course, he can't really be to blame when Justin Forsett plows into the end zone twice, but fantasy owners shouldn't get caught up in such details. I'm not expecting a monster effort from Hasselbeck this week. However, David Garrard did pass for 307 yards last week.
Quarterback Sleepers
David Garrard vs. Houston
Garrard seems to find his way onto one of this lists each week. He moved the ball well against San Francisco in Week 12 (307 passing yards), but was unable to put points on the board. He's averaged 233 passing yards and one touchdown in three weeks prior to last week's shutout effort. The Texans are certainly an interesting squad. Rookie linebacker Brian Cushing is a phenomenal talent, but this unit's been horribly inconsistent. The Chiefs started well against the Colts before Peyton Manning and the passing attack kicked things into gear. Which Houston defense shows up Sunday?
Matt Moore vs. Tampa Bay
Moore's the likely starter this week given Jake Delhomme's injury and inconsistency. He faces a Tampa Bay defense that had failed to bare any teeth prior to Week 12 and had routinely allowed big plays (and a mountain of touchdowns). Moore gets consideration only in absolute desperation as a flier pick in two-quarterback leagues. However, he should receive ample support from the running game and, in turn, find spots for Steve Smith downfield. Who knows? We even saw Dwayne Jarrett (has worked with Moore quite a bit) catch a pass last week.
Ryan Fitzpatrick vs. New York Jets
Fitzpatrick's developed a nice rapport with his downfield threats and has truly opened up the Buffalo offense. He's demonstrated a strong arm and a willingness to take chances. He'll also tuck and run on occasion, as evidenced by his long touchdown sprint in Week 12 against Miami. The fifth-year quarterback from Harvard has averaged 271.5 yards the past two weeks. Darrelle Revis probably snags a pick along the way, but Fitzpatrick will not be deterred.
Quarterback Flops
Mark Sanchez at Buffalo
Sanchez saw his four-game scoring streak end when he was shut out by the top-five Carolina pass defense. He's topped 200 passing yards just three times all season, as the willingness to put the ball in his hands isn't there quite yet. Remember, he posted a five-interception effort in the first meeting with the opportunistic Bills. I expect him to be better than his 119-yard effort this time around, but that isn't saying much.
Eli Manning vs. Dallas
Manning was shut out for the first time this season on Thanksgiving night against the Broncos. He's currently hurting with a foot injury, which was quite evident in the latest defeat. I'm concerned not only about his injury, but the fact that two of his running backs may be unavailable. As such, the Giants' normal offensive rhythm will be disrupted and Manning may be held in check against an improved Dallas defense.
Matt Cassel vs. Denver
I've banged the drum for Cassel this season, as he's regularly given owners a solid final line despite a decided lack of weaponry in the passing game. He's been shut out only twice in 11 starts while logging five multi-touchdown efforts and quickly welcomed Chris Chambers with open arms. I'm reticent to endorse Cassel this week despite the home game. He faces a strong Denver pass defense and a coach who knows his tendencies and shortcomings. He won't be shut down altogether, but I envision a day between 175 and 200 yards with a touchdown and multiple mistakes.
Top 10 Running Backs
(Not named Adrian Peterson, Maurice Jones-Drew, Steven Jackson, Frank Gore, Chris Johnson, Ray Rice or DeAngelo Williams)
Thomas Jones at Buffalo
The Jets have struggled on all fronts following a hot start to the year, but the steady legs of Jones keep on trucking. Seriously, he's not a sexy back who brings long runs like Adrian Peterson and Chris Johnson. All he does is go to work, methodically plugging away to post strong weekly totals with frequent end zone appearances. The Bills have been strong against opposing passing games, but have been absolutely run over on a weekly basis. Jones rushed for 210 yards and a touchdown in the famous "Sanchez Meltdown" game from Week 6.
LeSean McCoy at Atlanta
McCoy hasn't scored in the past two weeks, but he's been a consistent yardage aggregator. He rushed for 99 yards in Week 11 before amassing 101 total yards in Week 12 against the Redskins. He remains a solid contributor in the passing game and should pile up another 20 touches this week against an inconsistent Atlanta defense. With 37 carries the past two weeks, it's clear Andy Reid and the coaching staff have become more confident in the rookie.
Rashard Mendenhall vs. Oakland
Mendenhall remains the workhorse in Bruce Arians' offense, regularly piling up more than 20 touches per contest. In fact, his 95 yards on 24 attempts against the Ravens marked one of the week's biggest surprises of Week 12 with Dennis Dixon under center. He's a great play this weekend against a Raiders squad in front of the home crowd. He should log his first rushing touchdown since Week 6 while decimating the 31st-ranked Oakland run defense.
Matt Forte vs. St. Louis
The numbers don't lie. St. Louis simply cannot stop the run. This unit's surrendered nearly 150 rushing yards and 1.5 rushing touchdowns per game. Forte's offensive line won't improve overnight, quite obviously, but the Rams' run-deficient efforts cannot be overlooked. Justin Forsett of the Seahawks was the latest runner to gash the St. Louis defense. Forte's value this week is clearly boosted by his ability to catch the ball out of the backfield. He remains one of Jay Cutler's best and most reliable receiving options.
LaDainian Tomlinson at Cleveland
Tomlinson didn't pile up a huge yardage total in the Week 12 blowout win over Kansas City, but he added another two rushing touchdowns to his resume. He's a virtual lock for a big game this weekend against the 29th-ranked Cleveland run defense (159.9 yards per game). He's averaged 18.3 carries per game since the Chargers' Week 5 bye, and I'm obviously thrilled by Norv Turner's decision to give No. 21 his cracks at the goal-line.
Cedric Benson vs. Detroit
Benson was a late scratch against the Browns last weekend, and he stood idly by while Bernard Scott and Larry Johnson ran wild. As of this writing, Benson's expected to return to a normal workload against the Lions (112.9 yards and 0.82 touchdowns per game). That's great news for fantasy owners, as the Bengals should march the ball at will in this home game. Detroit ranks last in total defense, surrendering 30.5 points per contest.
Pierre Thomas at Washington
Thomas was one of the five lucky recipients of a Drew Brees touchdown pass in Monday's blowout win over New England. He was also the leading rusher with 64 yards on 11 attempts (23 receiving yards). He remains a top-notch option this weekend with Reggie Bush still questionable, as are Albert Haynesworth and DeAngelo Hall for the Washington defense. Haynesworth's absence will create gaping holes for Thomas on the ground.
Knowshon Moreno at Kansas City
Moreno's now the lead back in Denver, even if the touch difference between he and Correll Buckhalter isn't pronounced. He's shown great explosiveness in-between the tackles while averaging 88.3 rushing yards per game in the past three weeks. Moreno will be front and center this weekend against the 27th-ranked Kansas City run defense.
Fred Jackson vs. New York Jets
Jackson popped onto the fantasy radar in 2008 when subbing for Marshawn Lynch. He's back for an encore in 2009, demonstrating great skills as both a runner and receiver for the Bills. He's also done a fine job around the goal-line. He'll find room against the Jets with Kris Jenkins out of the middle, and Ryan Fitzpatrick's ability and willingness to throw downfield should create space up the middle.
Steve Slaton at Jacksonville
Slaton remains mired in a workload split with Chris Brown, but this is a very nice spot for him against Jacksonville. I'm looking squarely at his sizable contribution in the passing game for Matt Schaub. Slaton amassed 17 touches against the Colts in Week 12, seven of which were receptions totaling 49 yards. The Jacksonville pass defense has struggled terribly all season, and I expect to see Slaton rolling up touches once again.
Running Back Sleepers
Chris Jennings vs. San Diego
Jamal Lewis missed Wednesday's practice, putting Jennings on the radar as a possible flier play in a Flex spot against the Chargers. The San Diego run defense has struggled since Jamal Williams' injury, and the rookie from Arizona has the speed to exploit any holes created by Joe Thomas and the Cleveland O-Line. Of course, the decided lack of a Cleveland passing game limits his upside.
Jonathan Stewart vs. Tampa Bay
Stewart was rendered virtually invisible in a catastrophically horrid offensive effort against the Jets in Week 12. He's back in the mix for a deep RB2 or Flex slot this weekend against the Tampa Bay defense (30th against the run at 160.4 yards allowed per game). The two-headed running attack will be featured prominently with Matt Moore liking taking the reins under center.
Tim Hightower vs. Minnesota
I'm not expecting much of a push from the Arizona backfield on the ground, but Hightower's ability as a receiver might be called upon frequently to combat the Vikings' pressure of Kurt Warner (Matt Leinart?). He also remains the top option around the goal-line, so owners looking for a deep RB2 player this week might take a look-see at the second-year back from Richmond.
Running Back Flops
Brandon Jacobs vs. Dallas
Jacobs ranks among the more disappointing players in the fantasy realm in this topsy-turvy 2009 campaign. He's scored only three touchdowns and has eclipsed 80 rushing yards in a game only three times. He also isn't helped by the fact that his backfield mates, including quarterback Eli Manning, are battling one injury or another. I'm not optimistic of a big effort this weekend against a strong Dallas run defense. The Cowboys limited Jacobs to 58 yards on 16 carries in Week 2.
Beanie Wells vs. Minnesota
Wells was on the radar as a possible low-end RB2 or sleeper against the Titans in Week 12 given the balance established in the Arizona offense. Unfortunately, Kurt Warner's absence changed the complexion of the offense and relegated Wells to the role of bystander. He's clearly not a target for fantasy owners this weekend against the stout Minnesota run defense. Any success out of the Arizona backfield will need to come via the air and a short-yardage attempt. (See Hightower entry above.)
Ryan Grant vs. Baltimore
If you look at Grant's either-or game log of 2009, he's due to score a touchdown this week. However, he faces the daunting task of trying to evade run-stuffer Haloti Ngata and the Baltimore interior. Rashard Mendenhall succeeded in Week 12, amassing 95 yards on the ground. That type of effort has been the exception to the rule. Opposing runners are generally swallowed inside. Grant's a start as an RB2, but temper your expectations.
Top 10 Wide Receivers
(Not named Larry Fitzgerald, Andre Johnson, Anquan Boldin, Marques Colston, Roddy White, Randy Moss, Reggie Wayne, Vincent Jackson, Sidney Rice and Wes Welker
Brandon Marshall at Kansas City
One week after seemingly becoming unglued against the Chargers, Marshall rebounded nicely with a six-catch, 86-yard effort against the Giants. He's a top-notch target this week against one of the game's worst pass defenses. The Chiefs deliver zero pass rush and routinely give up big plays. Marshall will be ready to deliver downfield and rebuild momentum for the Broncos' playoff push.
Chad Ochocinco vs. Detroit
The Cincinnati passing attack hasn't been clicking much of late, but nothing solves those woes like a visit from the Lions. Detroit's already surrendered 27 passing touchdowns this season, stemming largely from an inability to produce a pass rush. I expect Carson Palmer and his receivers to get back on track this weekend and for Ochocinco to break off any number of celebratory dances and Tweets. The Bengals have been sputtering in recent weeks. They get healthy in front of the home crowd.
Miles Austin at New York Giants
Austin emerged from his recent doldrums with a huge 145-yard, one-touchdown effort against the Raiders. I expect the good feelings and big plays to continue this week against division rival New York. Austin's rested and ready following a little rest and relaxation in Las Vegas. The Giants still rank among the league's best pass defenses in terms of yardage, but their recent slide can be attributed to a stunted pass rush and big plays downfield. He's in line for another big game this week.
Donald Driver vs. Baltimore
Driver scored for the fifth time this season and amassed 142 receiving yards to earn the coveted "Gobbler" award on Thanksgiving against the Lions. He's on the radar for another big effort against the Ravens. Second receivers have done quite well in producing big numbers against the Baltimore secondary this season. Driver remains a top-notch producer for PPR leagues, but his average of 76.8 receiving yards per game is definitely nothing to ignore.
Mike Sims-Walker vs. Houston
Sims-Walker saw his three-game scoring streak end with a weak 46-yard effort against the 49ers in a disappointing road loss. Still, he caught four passes and remains David Garrard's top option. I expect to see Jack Del Rio throw everything but the kitchen sink at the Texans in a pivotal game for this Jacksonville squad. Sims-Walker caught six passes for 81 yards in the first meeting between these teams.
Terrell Owens vs. New York Jets
Owens is back in a big way, having scored two long-distance touchdowns in the past two weeks. He and Ryan Fitzpatrick are developing a nice rapport, and Fitzpatrick's willingness to chuck the ball deep (it's chuck, Terrell) is opening up the offense nicely. I expect to see Fred Jackson find success on the ground and, with Darrelle Revis locked up with Lee Evans, for Owens to find opportunities downfield. Lost in those highlight-worthy plays is the fact that Owens has caught 14 passes in the past two weeks.
Hines Ward vs. Oakland
Ward made a huge splash this week with his comments about Ben Roethlisberger's injury. He was then almost invisible in the overtime loss to Baltimore. However, Ward remains a PPR machine, even if his yardage and end zone trips have been inconsistent. This is a tremendous spot for Ward in Roethlisberger's return, and I fully anticipate seeing them connect early and often. Those words will drift into memory quickly once the Steelers post a big "W" in front of the home crowd.
Percy Harvin at Arizona
Harvin's scored in three of his past four games and continues to improve as a downfield threat for Brett Favre. He's caught multiple passes in every game this season, and that streak should continue in Week 13 against Arizona. The Cardinals allowed 387 passing yards to Vince Young in Week 12, and we can reasonably expect Favre to find success in the zone.
Devin Hester vs. St. Louis
Following a tremendous surge in production since the Bears' Week 5 bye, Hester's been a non-factor in back-to-back weeks (five catches for 38 yards). I expect a strong bounce-back effort in a home tilt against the woeful Rams. They battle hard, but lack depth and the ability to finish. Wait. That sounds like Chicago! Seriously, Hester caught six or more passes in five straight games before the recent slowdown. I anticipate a strong effort on Sunday.
Steve Smith vs. Tampa Bay
Smith was a non-factor in last week's loss to the Jets. He nearly scored, but had it overruled to take away his only impact on the boring contest. He looks to rebound against the Tampa Bay defense with Matt Moore under center. Tampa Bay demonstrated a new aggressiveness with Raheem Morris calling formations, but can they produce consistently? I'm banking on the running game getting started up front, thereby giving Moore opportunities downfield against a defensive unit that sported no identity until last week.
Wide Receiver Sleepers
Jason Avant at Atlanta
Avant's been a player of interest over the course of the season, serving as a solid fourth option for Donovan McNabb. He steps into the spotlight this week with top option DeSean Jackson potentially sitting the game out because of a possible concussion. Given the league's new approach to handling head and neck injuries, it wouldn't be a stretch to surmise that Jackson will miss Week 13. As such, Avant would slide into the starting lineup opposite rookie Jeremy Maclin. Avant, a fourth-year receiver from Michigan, has caught multiple passes in five consecutive games. He's averaged 4.2 receptions and 70.2 receiving yards during this period. The Atlanta defense has been allowing big plays with regularity, as evidenced by last week's production by the Tampa Bay passing attack.
Malcom Floyd at Cleveland
Floyd hasn't exactly lit up the scoreboard since ascending to the starting lineup following Chris Chambers' release. With that said, he's still recorded multiple receptions in seven consecutive games, including last week's three-catch, 85-yard day. I'm expecting the Chargers to continue their second-half surge this week in a big way against the Cleveland defense that will forge forward without Shaun Rogers. Philip Rivers will take advantage of the field position battle won by his defense.
Kevin Walter at Jacksonville
Walter isn't a classic sleeper given our high expectations for his 2009 season. However, his lack of big-play production this year puts him on this list for Week 13. He's been active and solid for owners in PPR leagues, having caught three or more passes in nine of the 10 games in which he's appeared. He's averaging just 49.7 receiving yards per game. I'm calling on the Houston offense to recover from last week's disappointment against a tepid Jacksonville defense.
Wide Receiver Flops
Chris Chambers vs. Denver
Chambers has been phenomenal in four games since joining the Chiefs, averaging 4.25 receptions and 79.25 yards per game. He remains a solid WR3 option this week, but his upside is limited against the fifth-ranked Denver pass defense. Clearly, Matt Cassel will have no choice but to throw the ball in his direction all day. However, don't be surprised if the results are insignificant.
Nate Burleson vs. San Francisco
Burleson remains a solid option in PPR leagues, having caught four or more passes in nine games this season. However, he's become spotty in traditional leagues, as he hasn't scored in six straight games and has finished with fewer than 50 receiving yards in two of his past three starts (no yards and no receptions in Week 10). He was limited to four catches for 46 yards in the first meeting with the 49ers. I'm not optimistic that Burleson's more of a factor this week against an improving San Francisco defense.
Braylon Edwards at Buffalo
Roy Williams slips off this list for Week 12 because of his Thanksgiving touchdown and a solid matchup against the Giants. Unfortunately, Edwards hasn't been able to make a big play, and Mark Sanchez's struggles haven't been corrected. He's caught only two touchdown passes in seven games with the Jets and has been limited to 40 or fewer receiving yards in four of them (three receptions for 40 yards in the first meeting between these teams in Week 6).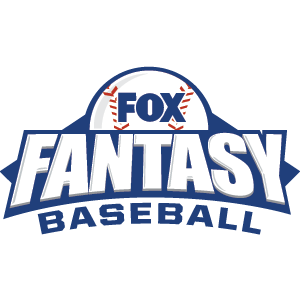 FOX Fantasy Baseball
Join or Create a Free League
Play Now!