Keepers for 2015 Fantasy Football
Already itching for next year's fantasy season to start? It's never too early to begin your pigskin preparation. Unless you have a career, family or a life. In that case, what are you doing, it's January! Enjoy the real playoffs!
Just kidding. For those with an eye towards the 2015 fantasy campaign, here are the top-25 keepers for next fall. Quick note: the "keepers" and "omissions" sections are self-explanatory. The "late-round values" refer to leagues where keepers are predicated off the prior year's draft. For example, if Golden Tate was a ninth-round pick this year and is your designated keeper, he becomes your eighth-round selection in 2015.
2015 Fantasy Keepers: QB | RB | WR | TE
Quarterbacks
Keepers
Aaron Rodgers, Andrew Luck, Drew Brees
The first two are clear-cut. Rodgers finished 2014 with 4,155 yards, 40 touchdowns and six turnovers; Luck bettered the Green Bay signal caller in yards and scores, albeit also owning a ghastly 22 turnovers. Rodgers is getting up there in age – already 31! – but still has three-four more solid years ahead, while the best from Luck may still be yet to come.
Brees could garner an eyebrow raise. After all, he's turning 36 in January and the Saints just had a disaster of a season. Conversely, the Super Bowl MVP tied Ben Roethlisberger (!) for most passing yards and led the league in completions, while ranking fifth in touchdown passes and sixth in QBR. Perhaps most importantly for fantasy owners, he finished fourth in points at his position. He's heading into the sunset stage of his career, but there's still enough firepower left in his engine for one more ride.
Unfortunately, we can't say the same about the patron saint of fantasy football…
Omissions
Peyton Manning, Tom Brady, Ben Roethlisberger
Granted, it's not like Manning's had a bad year; far from it, as his 39 touchdowns were second-most in the league. Alas, over the past month, Manning finally started to wear down, tossing six passes to the wrong team against three trips to pay dirt. Proponents will claim injuries are the catalyst of these woes, and technically they're right. The point they're missing, however, is that such ailments become more prevalent and amplified with age.
Manning turns 39 in March. He'll likely play at least one more year, if not two or three. Off savvy and familiarity alone, Manning could be efficient. That doesn't mean he merits keeper status, as his playmaker days are likely done.
The season stat lines from Brady and Roethlisberger are commendable, yet in truth, both quarterbacks' output was impelled by streaks. Sixteen of Brady's 33 touchdowns came in a four-week span; 12 of Big Ben's 32 derived from back-to-back outings. Make no mistake, these are two viable arms. Just not potent enough to grab a precious keeper spot.
Late-Round Value
Russell Wilson
Wilson's a top-five entity in standard formats and likely deserves keeper consideration on such accord. I'm slightly worried that he won't continue to be a running quarterback, and if his ground prowess goes (849 yards, six touchdowns), so does his fantasy value. However, given Wilson was drafted in the eighth round in FOXSports.com Fantasy Football leagues, he's a bargain deal as a seventh-round redraft in 2015.
Running Backs
Keepers
Le'Veon Bell, Marshawn Lynch, Eddie Lacy, Matt Forte, Jamaal Charles, Arian Foster, LeSean McCoy, Jeremy Hill, Adrian Peterson
Doubt we'll get much argument over the first five names on the list. For what it's worth, Bell's my No. 1 pick for 2015 heading into the postseason…Some keep waiting for Foster to break down. Despite his heightened workload the past five years, Foster turned in another stellar campaign, ranking second in yards per carry for players with over 200 carries. If he ever gets a decent quarterback to alleviate some of the defense's focus, watch out…McCoy didn't live up to the expectations associated with the No. 1 pick. However, it's not like he had a terrible showing, rushing for over 1,300 yards…If the rookie Hill surprises you, then clearly you've been asleep at the wheel. Hill didn't see a starter's workload until November, yet managed to finish eighth in rushing thanks to averaging 103 yards per outing in his final nine games. In redraft leagues, you could make the case Hill's a first-round grab in 2015…Regarding Peterson: no matter who he's with next season, he's hauling in 250-plus carries. That's a workload that's becoming increasingly extinct. If you can make peace with what he did – and, judging by the fact that Roethlisberger was owned in nearly every FOXSports.com league, a sentiment I have no doubt will be met – Peterson warrants a keeper spot for 2014.
Omissions
DeMarco Murray, Alfred Morris, Gio Bernard, Denard Robinson
That's right, a no-go on Murray. Pretty simple, really: Murray finished 2014 with a whopping 392 carries. To put that into context, McCoy is second on the list with 312 attempts. All from a guy who's infamously injury-prone. Given his past, it's hard to envision Murray standing the test of a full 16-game slate next fall.
Late-Round Value
Andre Williams, Tre Mason, Justin Forsett, Mark Ingram
Forsett, Mason and Ingram are the big winners, as all three were likely waiver-wire adds rather than draft picks. Williams had a few highlights, but was mostly an inconsistent performer this year, which is to be expected from a rookie. He does have a good shot to be New York's primary ball carrier in 2015, putting him on the radar for a late-round grab.
Wide Receivers
Keepers
Antonio Brown, Demaryius Thomas, Jordy Nelson, Dez Bryant, Julio Jones, T.Y. Hilton, Odell Beckham Jr., Mike Evans, AJ Green, Calvin Johnson, Alshon Jeffery
In one sense, it's so easy to find a decent receiver in today's game, do this many wideouts deserve to be keepers? Equally, the aforementioned playmakers are in their own echelon, not only in terms of production, but in consistency.
The only one that I'm slightly worried about is Jones. The Atlanta receiver just completed his fourth tour of duty in the NFL, but has missed the equivalent of an entire season (15 games). Even when he does suit up, it seems like the majority of the time he's less than 100 percent. But when he's healthy, the cat can ball.
Omissions
Brandon Marshall, Jeremy Maclin, DeAndre Hopkins, Kelvin Benjamin, Randall Cobb, Sammy Watkins
I flip-flopped on Benjamin and Hopkins a dozen times. Hopkins shined in the face of shaky quarterback play. But with Houston's situation under center remaining hazy entering the offseason, it's hard to put much conviction in Hopkins as a top-10 entity at wideout. The same outlook applies with Watkins in Buffalo. For Benjamin, he was a casualty of a numbers game. Mentioned above, the receiver pool has never been deeper. It's not that Benjamin is bad, per se. It's just hard to rank him above the aforementioned list of WR keepers…As one who was lucky enough to have Maclin on multiple teams, his exclusion was especially painful. Nevertheless, his history with the infirmary gives him the boot. Finally, I have a suspicion that Marshall won't be with Chicago in 2015. Without a firm destination in place, he's on the outside looking in.
Late-Round Values
Josh Gordon, Jordan Matthews, Jarvis Landry, Charles Johnson
I suppose Hopkins, Benjamin and Watkins could fall in this group as well. Gordon may be a knucklehead; he's also just 12 months removed from leading the NFL in yards. If the round tagged on Gordon is in the seventh or later, his upside justifies this risk.
Tight Ends
Keepers
Rob Gronkowski, Jimmy Graham
Graham is consistently listed on the injury report. This doesn't mean he's on the sidelines, as the Saints tight end has missed just one game in the past four seasons. Boasting seasonal averages of 1,099 yards and 12 touchdowns since 2011, any aspersions you harbor towards Jimmy G are misnomers.
Omissions
Martellus Bennett, Julius Thomas, Antonio Gates
Too much injury risk with Thomas, Gates is staring down Father Time and Bennett's not quite there in performance.
Late-Round Values
Greg Olsen, Travis Kelce, Coby Fleener
Posting marks of 84 receptions, 1,008 yards and six touchdowns, I wouldn't formally protest if Olsen was made a keeper in certain leagues. It does warrant mentioning that these numbers were career-bests for Olsen, who will be 30 next fall and in his ninth NFL campaign. Not saying he can't replicate such figures, especially if Carolina fails to bolster its receiving corps. Rather, just be aware that he may have peaked in 2014.
2015 Fantasy Keepers: QB | RB | WR | TE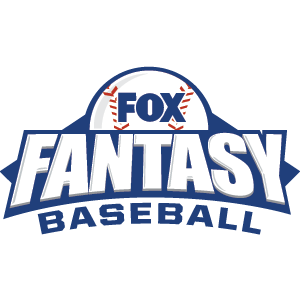 FOX Fantasy Baseball
Join or Create a Free League
Play Now!