Fantasy Football Team Preview: 2014 Kansas City Chiefs
Team Outlook
The 2013 Kansas City Chiefs were a team of extremes. Following a 2012 season filled with tragedy and disappointment, the Chiefs began last fall with nine straight victories. The hot start propelled Kansas City to a playoff berth, quite the feat given the organization owned the No. 1 overall pick the previous spring. The Chiefs also sent a conference-best 10 players to the Pro Bowl, including new quarterback Alex Smith.
Alas, the Arrowhead faithful were familiar with the other side of that pigskin continuum. The Draft's top pick, lineman Eric Fisher, turned in one of the worst seasons from a No. 1 overall selection in recent memory, routinely getting manhandled by opposing defenses. It turned out Kansas City's early winning ways were a byproduct of providence rather than performance, as the Chiefs' schedule was filled with cupcakes. This sentiment was supported by the team's finish, losing six of its last eight outings, including an embarrassing 45-44 playoff loss to the Colts in which the Chiefs blew a 28-point lead.
Despite this tumble toward the finish line, the Chiefs remain a favorite in the AFC in 2014. If the offense can make a step in continuity, especially in regard to the production from its wideouts, there will be plenty of reason to cheer in the Paris of the Plains this fall.
BYE Week – 6
AFC West Previews: Broncos | Raiders | Chiefs | Chargers
Quarterback – Alex Smith
The 2005 No. 1 overall pick did not disappoint in his first season with the Chiefs. While his stats don't necessarily entice – especially in an era where arms routinely cross the 4,000-yard barrier – his efficiency in running Andy Reid's offense was the primary catalyst in turning Kansas City from after-thought to contender last year. (Also helping: no Romeo Crennel.)
Given his stigma as a "bust" just four years ago, Smith's transformation into a dependable field general is nothing short of astonishing. Unfortunately, this blossoming is not evident in the box scores, as Smith ranked 17th in passing yards and 15th in touchdowns. In deeper leagues, his ball security (only seven picks last season) can be an asset, but even in these formats, Smith is more of a contingency plan rather than a feasible starter.
Running Backs – Jamaal Charles
LeSean McCoy is pegged as my top fantasy back for 2014, yet I wouldn't argue if a fellow owner nominated Charles for this designation. The two-time All-Pro found the end zone a league-best 19 times (12 rushing, seven from the air) and racked up 1,287 yards on the soil. Better yet, he was a beast in the receiving game, hauling in 70 balls for 693 yards.
I'm slightly worried that Charles may be facing too heavy of a workload, particularly without a serviceable backup at the moment. Concededly, that might be reading too much into it, especially since Charles has submitted two healthy seasons since missing 2011 with injury. Factoring the lack of big names in the wideout corps, Charles should repeat his dominance in PPR leagues. Don't let Charles fall past the No. 3 pick in your draft.
Wide Receivers – Dwayne Bowe, Donnie Avery
Bowe has fantasy relevance in name only. Since amassing a league-high 15 touchdowns in 2010, the 29-year-old Bowe has racked up just 13 scores in the past three seasons. Worse, Bowe is coming off his lowest output of his seven-year career, averaging 44.9 yards per contest in 2013.
On the bright side, Bowe faces little rivalry as the No. 1 target in Kansas City's receiver ranks. Yet, with the growing dependency on Charles and possible implementation of De'Anthony Thomas (more on this in a moment), Bowe's days as a fantasy contributor appear numbered. (Update: Bowe has looked strong in camp, dropping weight and looking nimble in routes. Alas, Bowe could be looking at a suspension for an off-the-field issue last November.)
A similar outlook can be applied to Avery. Aside from a commendable outing against a porous Eagles secondary (seven receptions, 141 yards), Avery was a non-factor in 2013, bringing in just 33 catches in the other 15 weeks. Unless former first-round pick A.J. Jenkins matures, Avery will remain a starter, but counting on him from week-to-week is a foolish proposition.
Tight Ends – Anthony Fasano, Travis Kelce
Like his wideout compadres, Fasano did little of roto worth in 2013 (23 receptions, 200 yards, three touchdowns) and will be used more for his blocking skills rather than receiving in 2014. Kelce, currently dealing with knee problems, could develop into a pass-catching tight end, but at the moment should not be on your fantasy draft radar.
Rookie to Watch – De'Anthony Thomas
Dexter McCluster and his 53 receptions have left for Tennessee. As McCluster accounted for 28 first downs last season (third-most behind Bowe and Charles), it's a relatively big void to fill. It's a vacancy the Chiefs are hoping Thomas can assimilate into, as the Oregon product's arsenal and build mirrors that of the departed McCluster.
Don't expect Thomas to do much out of the backfield in terms of rushing involvement, but as Smith looked in McCluster's direction a surprising 81 times, Thomas is worth a glance in PPR leagues.
Kicker – Ryan Succop
Succop's conversion rate on field goal attempts was shaky in 2013, hitting 78.6 percent of his attempts (28th in the league). He was specifically ineffective from long range, going 1-for-4 on field goals over 50 yards. He's not in danger of losing his job, but stay away from Succop as your fantasy kicker.
Defense
Mentioned above, the Chiefs' strong start was propelled by a weak schedule just as much as their own aptitude. As a corollary, the defense is not as good as its concession of 19.1 points per game (tied for fifth-best) seems to indicate. This disparity is illustrated in the unit's total defense rank (24th), allowing over 367 yards per contest.
The resistance is filled with playmakers in Tamba Hali, Eric Berry and Derrick Johnson, yet view the D as outside of the top-10 for fantasy units for 2014.
Joel Beall is a writer for FOXSports.com and WhatIfSports.com. He lives with a Golden Tee machine and a jump shot that's broken. Reach Joel on Twitter @JoelMBeall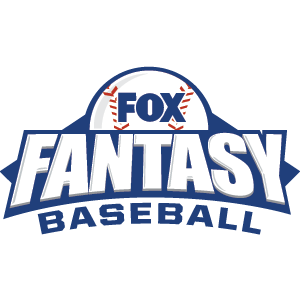 FOX Fantasy Baseball
Join or Create a Free League
Play Now!