K preview: Wait until the last round!
Fantasy's top 10 kickers shuffle incessantly every season. Wait until the last round before taking one!
Franchise Makers
Rarely do kickers help decide fantasy outcomes by scoring the most points of any player on a weekly basis. However, two kickers in recent seasons helped decide more fantasy team wins and losses than most placekickers.
Going undrafted in many fantasy leagues, Neil Rackers set an NFL record by kicking 40-of-42 field goals in 2005. This included making 13-of-14 field goals from 40-49 yards and 6-of-7 field goals from 50 or more yards. He also achieved multiple field goals in 14 contests, kicked six field goals in Week 4 and recorded three additional games of four field goals.
In 2007, Rob Bironas connected for a record-setting eight field goals in Week 7, in addition to recording two more games of four field goals. He had 12 contests of multiple field goals that season, making 35-of-39 field goals overall.
The kickers who have the best chance to approach those great kicker stats are Stephen Gostkowski, Bironas, Robbie Gould, Jason Elam, John Kasay, David Akers, Ryan Longwell, Nate Kaeding and Rackers.
These nine kick accurately, have the potential to receive numerous field-goal chances from solid offenses and are playing with strong defenses and/or special teams that provide good field position.
However, in standard fantasy leagues of 12-team, 16-player rosters, please wait until the last round before drafting a kicker.
Don't Sleep On
Joe Nedney has proven to be accurate (88 percent during last two years) in an offense that provided more field-goal chances (33) than offensive touchdowns (31) last year.
If Buffalo's offense improves significantly with the addition of Terrell Owens, its kicker Rian Lindell could increase his scoring potential with more easy extra points. Buffalo ranked in the bottom quarter in scoring offensive touchdowns last year.
Though Matt Prater made only 5-of-11 field goals from 40-49 yards, he kicked 5-of-6 field goals from 50-plus yards last year. Playing half of his games in Denver's thin air boosts his scoring potential.
Value Buys
Mason Crosby is only in his third season and will likely improve his field-goal accuracy (79.5 percent) as a result. Green Bay's offense provides him many field-goal chances and extra-point attempts. He's totaled 73 field-goal attempts and 94 extra-point tries in his first two seasons.
Kris Brown made his most second-most career field goals (29) and extra points (37) last year. He also showed range from 50-plus yards again, making 7-of-8 field goals from that distance for the past two seasons. An explosive offense and improving defense could lead to career highs in field goals and extra points.
Buyer Beware
Indianapolis has provided Adam Vinatieri with a mediocre number of field-goal attempts in the past two seasons. The Colts had the second-fewest field-goal attempts (25) last season and ranked in the bottom half in field-goal attempts (29) in 2007.
Vinatieri has also struggled with his accuracy during the past two seasons. He missed 11 of his 54 total attempts to record a disappointing 79.6 percent accuracy rate.
Avoid any kickers who are engaged in a position battle at the time of the draft. This will help prevent a wasted pick and an early move to the waiver wire.
For instance, Dallas rookie David Buehler was only one of two kickers chosen in the NFL draft. Picked in the fifth round as the 172nd player taken, Buehler may unseat Nick Folk in the preseason. Buehler is expected to at least handle the kickoffs.
Final thoughts
Wait until the last round to draft a kicker!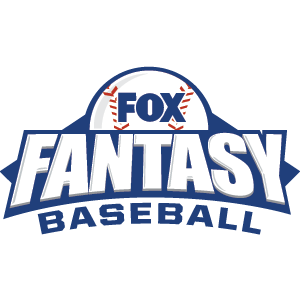 FOX Fantasy Baseball
Join or Create a Free League
Play Now!