IDP prospects: Suh leads loaded class
Our final stop on the pre-combine rankings journey is on the
defensive side of the ball, and I'm giddy about it.
This draft class is absoluely l-o-a-d-e-d on defense. It took
me some time to whittle my list down to the top 10 overall. If your
favorite team is drafting in the top 10, you have a very legit shot
at walking away with an elite prospect at almost any defensive
position. And remember, I'm ranking these according to potential
fantasy production next season. This isn't necessarily my big board
for overall player rankings.
Let's do it.
1. Ndamukong Suh, DT, Nebraska, 6-4, 300 lbs
2009 stats: 82 tackles, 12 sacks
NFL comparison: Albert Haynesworth
Projected draft position: Top two overall
Feb. 3 analysis: Suh isn't quite as heavy as
Haynesworth, but he's certainly capable of making as much of an
impact, and he's much quicker and more athletic. His numbers are
even more impressive when you realize that it's not typically a
DT's job to make that many tackles, but Suh didn't make them at the
expense of what he was supposed to be doing. He is rarely caught
out of position and always seems to be involved in stopping the
play.
There are some mock drafts which project Suh will be chosen
first overall by the Rams, and I could see it happening.
Considering how atrocious their quarterbacking has been for the
past few seasons, the fact that St. Louis would even consider a
player at another position is a testament to how dominant of a
player Suh can potentially become. Those of you who watched his
12-tackle performance in the Big 12 championship game against Texas
caught a glimpse of what may come.
If Suh falls past the Rams, there's no way he'll get past
Detroit at No. 2. I still maintain that the Rams should choose
their QB of the future, but I also understand how it would be
awfully tempting for them to try to pick Suh and slot him next to
Chris Long. Those would be two young and solid
building blocks around whom this team could reconstruct this
abysmal defense.
2. Eric Berry, S, Tennessee, 5-11, 203 lbs
2009 stats: 83 tackles, 2 INT
NFL comparison: Ed Reed
Projected draft position: Top seven overall
Feb. 3 analysis: Berry is the kind of playmaker
whose presence can change an entire secondary. He's a ball hawk in
the truest sense of the definition, he showed up in big games for
the Vols, he isn't afraid to get physical, and he excels when asked
to support the run defense.
Berry didn't make as many interceptions this season as he did
in his previous two at Tennessee, but when he makes them, he is
always looking to move forward and maximize the potential gain on
return yardage. Case in point, he had 265 return yards on seven
interceptions in 2008. Read those numbers over and over again and
let it sink in. He may get drafted as high as No. 3 overall.
3. Gerald McCoy, DT, Oklahoma, 6-4, 297 lbs
2009 stats: 32 tackles, 6 sacks
NFL comparison: Darnell Dockett
Projected draft position: Top three overall
Feb. 3 analysis: McCoy will be an outstanding
consolation prize for whichever team needs a defensive tackle and
misses out on Suh. And as you can imagine, most of the teams
picking early in the draft can use plenty of help in the trenches.
Too bad for them that McCoy probably won't last beyond the third
overall pick.
McCoy isn't as overpowering as Suh, but he is still a
destructive force on the line. He finds his way into the backfield
to either disrupt plays or push the ball carrier towards teammates
who are waiting to make the play.
4. Rolando McClain, LB, Alabama, 6-4, 255 lbs
2009 stats: 105 tackles, 4 sacks, 2 INT
NFL comparison: Ray Lewis
Projected draft position: Top 10 overall
Feb. 3 analysis: If you've ever wondered what it
feels like to get run over by a truck, ask McClain to tackle you.
This guy is a prototypical inside linebacker if there ever was one.
He lays the wood when he hits, he is physical and aggressive,
explosive and destructive, and on top of it all, he is a real
student of the game. Crimson Tide coach Nick Saban mentioned in a
recent article that he thinks McClain knows not only his
assignment, but knows where everyone on the defense is supposed to
be for each play of the game. That speaks volumes.
McClain would actually stand next to Saban during Alabama
practices and watch over the defensive unit as if he was one of the
coaches. He may very well turn into one of those some day, but for
now, it won't take him long to become a true defensive leader for
whichever NFL team picks him up.
5. Joe Haden, CB, Florida, 5-11, 190 lbs
2009 stats: 57 tackles, 3 sacks, 4 INT
NFL comparison: Dominique Rodgers-Cromartie
Projected draft position: Top 10 overall
Feb. 3 analysis: Haden might be a tad undersized
and could stand to add a little bulk, but he fits the mold of a
shutdown cornerback to a tee. He can glue himself to a wide
receiver in coverage and keep it tight for as long as the play
requires. He has excellent speed and doesn't get beat on the deep
ball. He rarely misses open field tackles and doesn't get fooled by
one-on-one juke moves. And he's athletic enough to turn his body to
acrobatically knock a ball away from a receiver when the situation
calls for it.
6. Derrick Morgan, DE, Georgia Tech, 6-4, 275 lbs
2009 stats: 52 tackles, 12 sacks
NFL comparison: Trent Cole
Projected draft position: Top 15 overall
Feb. 3 analysis: Morgan isn't the kind of guy who
is going to blow up play after play, but he has the kind of
consistent playmaking ability NFL coaches like. In other words,
once Morgan is drafted, his new coach will be able to focus on
upgrading other areas on the team for the next few seasons. Morgan
is a rock who can be built around.
Morgan improved his tackles and sacks in each of his three
years at Georgia Tech, and he even forced a couple of fumbles in
2009. He recorded at least three tackles in all but four games this
past season.
7. Taylor Mays, S, USC, 6-3, 235 lbs
2009 stats: 88 tackles, 1 INT
NFL comparison: Darren Sharper
Projected draft position: First round
Feb. 3 analysis: Imagine if you could take a
linebacker, give him extra speed and move him to safety. That's
what Mays is, as if his attributes were built on a video game
console.
Mays is fast, but not enough to keep up with the NFL's
fastest wideouts. That's not a concern since he won't be in single
coverage schemes all that often. Well, that … and Mays might make
a receiver think twice about going into his coverage zone after he
lays a linebacker-like hit on one. He can be caught out of position
and even overpursue a play on occasion, but Mays is a very solid
safety who can anchor a secondary. If he can post a good 40-time at
the combine, his name might start appearing in the top 10 of mock
drafts.
8. Jason Pierre-Paul, DE, S. Florida, 6-6, 265 lbs
2009 stats: 42 tackles, 6 sacks
NFL comparison: Mathias Kiwanuka
Projected draft position: Second round
Feb. 3 analysis: Pierre-Paul is a monster in the
making. He only spent one year at South Florida since he was doing
the JUCO thing for a couple years before that, so he is still a
work in progress. That becomes even clearer when you look at his
game long – Pierre-Paul was either a major factor or non-factor in
USF's games this past season. But on pure measurements alone, he
has the size and the strength to hold his own against just about
any offensive lineman. He has the potential to turn into a
Mario Williams-type of presence, and if he does,
some team could get themselves an absolute steal.
9. Earl Thomas, S, Texas, 5-10, 197 lbs
2009 stats: 63 tackles, 8 INT
NFL comparison: Brian Dawkins
Projected draft position: Second round
Feb. 3 analysis: Thomas only played two seasons at
Texas, but he's still eligible to throw his name into the draft
ring. As a matter of fact, his production actually went down as a
sophomore. Nonetheless, he posted some rather impressive numbers in
both seasons and may be moved between safety and cornerback at the
next level, which will give him the opportunity to make more plays.
He's still a little raw and inexperienced, and by the time he makes
it to the NFL, coaches won't have time to go back and teach
fundamental techniques. That's why he will probably fall out of the
first round despite the fact that he's a naturally talented
playmaker.
10. Carlos Dunlap, DE, Florida, 6-6, 290 lbs
2009 stats: 34 tackles, 9 sacks
NFL comparison: Mario Williams
Projected draft position: First round
Feb. 3 analysis: Like Williams, Dunlap has an
explosive first step and uses his athleticism to shed blocks and
get to the opposing quarterback. He is relentless when chasing down
ball carriers and keeps the motor running until the play has been
whistled dead.
The problem was Dunlap registered only two sacks in Florida's
last five regular season games and seven total tackles in the final
four games. He didn't play a great deal as a freshman in 2007, so
he really only had two years of full-time experience at Florida.
Dunlap may be another project, but he certainly has the tools to
excel at the next level if he can bring his entire game together.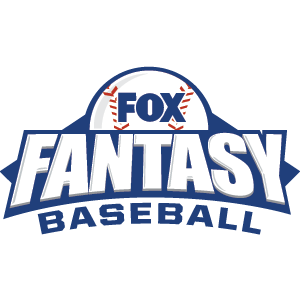 FOX Fantasy Baseball
Join or Create a Free League
Play Now!