Jets at Chiefs: 5 best fantasy options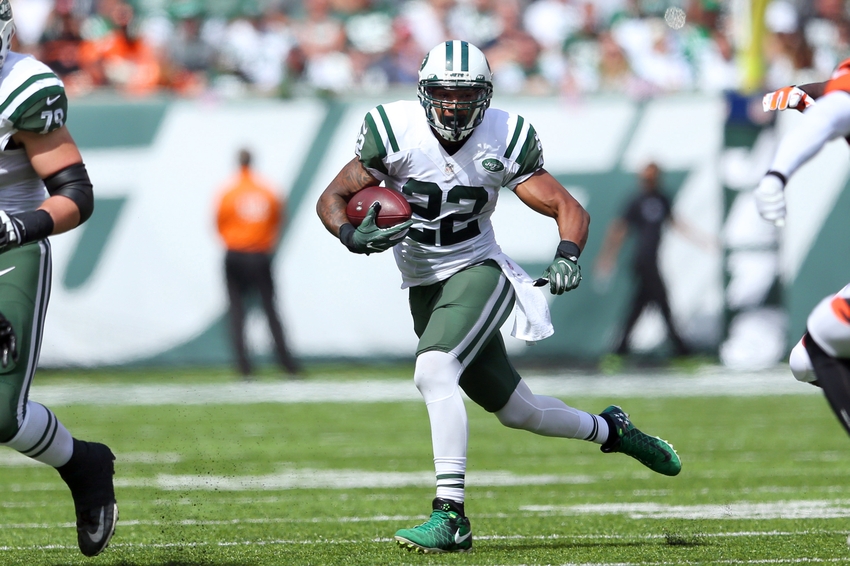 The New York Jets will travel to Kansas City to face the Chiefs at Arrowhead Stadium. Here are five fantasy options for Sunday's game.
It is never too early to start thinking about playoffs in the NFL, and the Kansas City Chiefs and New York Jets have to be thinking about it in the back of their minds. The chances are that they will both be fighting for a Wildcard spot at the end of the year, and winning this game could go a long way in seeing who makes it in. The Jets have had ten days to prepare for the Chiefs, but the game is at Arrowhead Stadium, which is arguably the toughest place to play on the road.
The game has the makings of a close one, and there should be plenty of fantasy football points to go around. While there are a bunch of players we could have chosen from, here are the top five fantasy options for the Chiefs vs Jets game on Sunday.
5. WR Jeremy Maclin
Jeremy Maclin has not been the playmaker he usually is through the first two games of the season, but he has the potential to go off on Sunday. Maclin is likely to be covered by star cornerback Darrelle Revis this week, but he has shown he can be burned this season. The Jets secondary struggles to help over the top and Maclin could go for a few big gainers.
More NFL coverage from FanSided
Each team's best draft pick of all-time
Heisman winners with best NFL careers
30 best NFL coaches of all-time
The Chiefs were able to move the ball well in Week 1 against the San Diego Chargers but fell short against the Houston Texans this past week. However, they are playing in the friendly confines of Arrowhead Stadium, and Maclin loves playing up to the crowd. Quarterback Alex Smith is going to try to get him involved early and often, and he should have a big game on Sunday.
Last week, despite the offense struggling, Maclin was targeted 15 times. Smith knows that Maclin is his first option when he drops back, and he should definitely get double-digit targets again this Sunday. Maclin caught six of Smith's 20 completions against the Texans, and could possibly double that production against the Jets.
Running back Jamaal Charles is likely out once again, which means Maclin having a big game is going to be crucial to the team's success. Aside from Travis Kelce, Maclin is really the only option in the passing game, so if you own him in fantasy football, plug him in your lineup right now. Kansas City should win this game, and Maclin will be a big reason why.
4. QB Alex Smith
Both quarterbacks have the potential to do big things in this game, but Alex Smith will be the one who puts up big numbers on Sunday. Smith always plays well at Arrowhead, and the Jets secondary has proven it can be beat. Kansas City will need to air it out to make up for the loss of Jamaal Charles, and it could be a big day for Smith.
Last week, Buffalo Bills quarterback Tyrod Taylor showed that you can go downfield against the Jets. Taylor threw for 291 yards and three touchdowns against the Jets, constantly throwing the ball deep to his wideouts. Jeremy Maclin is one of the best deep-ball threats in the NFL, and he should get more than a few shots to make a big play on Sunday.
Smith played bad last week, and will be looking to get his team back in the win column on Sunday. The Chiefs and Jets are both teams that could be in the hunt for a Wildcard at the end of the year, so Smith and company will be making sure they do not lose such a huge game at home. The Jets have had ten days to prepare for Smith, but he will be ready for that tough Jets pass rush.
Expect a heavy dose of Kelce and Maclin in this one, as the Jets can be beat through the air. Revis is no longer the player he once was, and it will be interesting to see if he can still hang with Maclin. Smith threw for over 300 yards and two touchdowns in Week 1 against the Chargers, and he should be able to repeat those numbers against the Jets.
3. WR Eric Decker
The New York Jets have one of the better wide receiver tandems in football, as Brandon Marshall and Eric Decker seem to light up the stat sheet every week. Decker is one of the more productive fantasy football receivers in the game, having scored a touchdown in his last six games. He will continue that streak on Sunday.
Both Decker and Marshall have been limited in practice this week, but Decker returned on Thursday. He has declared himself ready to go, although head coach Todd Bowles said he will be a game-time decision. Do not let that fool you, as you can be sure Decker will be in the lineup on Sunday.
The reason Decker is such a great fantasy play is that it seems no matter how many catches he gets, at least one goes for a touchdown. In Week 1, he only had two receptions but scored once. Last week, he caught six balls, and once again found the end zone. Throughout his NFL career, 52 of his 384 receptions have gone for six.
The Jets will throw in this game, as the Chiefs have two inexperienced cornerbacks. Eric Berry is arguably the best safety in football, so they are going to have to keep an eye on him throughout. Decker has the ability to go deep, or catch those tough slants over the middle, so plug him in your lineup and watch him score once again.
2. RB Spencer Ware
The Kansas City Chiefs figured going into the 2016 season that Spencer Ware would be a great second option out of the backfield. Star running back Jamaal Charles was supposed to be ready for the season opener, but he never quite got there. Now heading into Week 3, Charles likely will not play again, which means Ware is going to shoulder the load once again.
Ware is a very good running back, and on most other teams, would be the outright starter. However, Charles is one of the best in the business, so he will have to make due with the extra playing time early this season. He has done a nice job filling in for Charles through the first three weeks of the season, and should have a solid day on Sunday.
The New York Jets have a tough run defense and have held both the Cincinnati Bengals and Buffalo Bills run games in check this season. Ware and the Chiefs are a different breed, and trying to stop their running game at home is going to be a tough task for the Jets. Ware has proven that he can be a legitimate back in this league, and Sunday he will prove it once again.
Look for Alex Smith to get Ware involved in all facets of the offense, especially the passing game. Ware has that uncanny ability to make things happen in space, and he will be put in plenty of situations to take one the distance on Sunday. Expect a rushing and receiving touchdown from Ware against the Jets this week.
1. RB Matt Forte
When the New York Jets signed running back Matt Forte this offseason, they figured they were getting a guy that could be a solid contributor to their offense. What they did not expect was how much he would contribute, as he has been arguably the best offensive weapon on the team through the first two games. Though he is getting up there in age, Forte has shown he can still be a big-time playmaker, and the Jets are reaping the benefits.
During the team's first game against the Bengals, Forte racked up nearly 100 yards on 22 carries. He also played a big role in the passing game, catching five balls. Last week, he played an even bigger role, scoring three touchdowns on 30 carries. There is no way his 30-year old legs can withstand this for a whole season, but enjoy the ride for now.
Forte has to be considered an RB1 in all formats in Week 3, as the Jets continue to feed him the ball. He is a perfect fit for what they do on offense, and he should find himself in big situations on Sunday. The Chiefs have struggled to contain the running backs this season, and Forte is going to benefit from that at Arrowhead.
Forte has been limited in practice this week, but he is fully expected to go on Sunday. In Week 1, Melvin Gordon picked up two touchdowns against the Chiefs, though last week Kansas City held Texans running back Lamar Miller in check. Forte is going to have a big day against the Chiefs, so plug him in your lineup immediately.
This article originally appeared on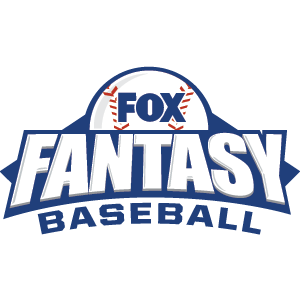 FOX Fantasy Baseball
Join or Create a Free League
Play Now!