Jaguars at Chargers: 5 best fantasy options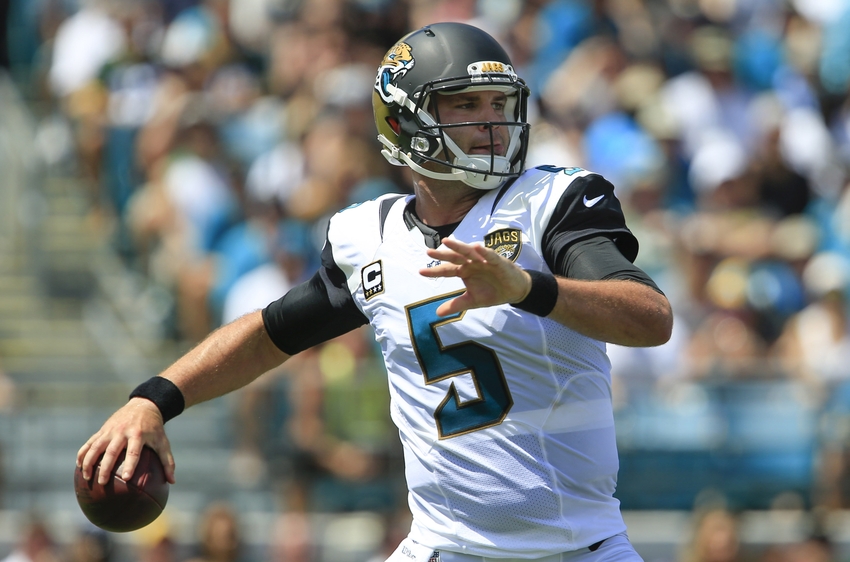 Here are the top five fantasy options to look at during the Jacksonville Jaguars and San Diego Chargers matchup on Sunday.
The San Diego Chargers and Jacksonville Jaguars will do battle on Sunday, and there should be plenty of yards to go around. The Chargers and Jaguars have two of the better quarterbacks in the AFC, and will be looking to take to the airways early and often. There are some huge fantasy plays in this matchup, starting with the golden right arm of the Jaguars.
The game is scheduled to kick off at 4:25pm ET, so make sure you get your rosters set in time. Whether you are playing in a year-long league or some daily fantasy action, these are the five names to target on Sunday.
5. Tyrell Williams
For those unlucky fantasy football owners who drafted Keenan Allen for the 2016 season, it will be hard to reproduce the kind of production he gives you on a weekly basis. However, the San Diego Chargers are going to continue to throw the ball no matter who lines up at wide receiver, and Tyrell Williams is the next man up for the Bolts. Williams could provide fantasy owners with a big day on Sunday, especially if the Chargers stick to their game plan.
Williams and Travis Benjamin are listed as the top two receivers on the San Diego depth chart, and both should see a ton of target on Sunday. Williams caught two balls for 71 yards in the Chargers opening week loss to the Kansas City Chiefs, but will definitely improve on those numbers in Week 2. The Chargers organization has high hopes for him, so expect Rivers to look his way a bunch against the Jaguars.
The Jaguars did a nice job holding Green Bay Packers quarterback Aaron Rodgers to under 200 yards passing on Sunday, but they did allow him to throw for two touchdowns. With the amount of time Williams should see on the playing field, he should be put in positions where he can score. Jacksonville will be traveling across the country for the matchup on Sunday, which should bode well for the Chargers, and their offense.
This game has all the makings of being a shootout, and grabbing Williams could give you immediate dividends. Expect him to catch between five to seven balls for around 80 yards and a score on Sunday. Williams will not be able to give you the kind of stats Allen would have, but he should find space to make a difference against the Jaguars.
4. T.J. Yeldon
Prior to the 2016 NFL season, the Jacksonville Jaguars were hoping to have a two-headed monster in their backfield. The team signed Chris Ivory this past offseason after he led the New York Jets in rushing in 2015. Ivory was hospitalized for a general medical issue and did not suit up for the team's Week 1 loss to Green Bay.
In Week 2, Ivory will still be on the shelf, which means it is just T.J. Yeldon once again for the Jags. Yeldon carried the ball 21 times against the Packers, picking up the team's only rushing score. He was only able to muster 39 yards in the game, but should have an easier go at things against the Chargers.
Last Week, Kansas City Chiefs backup running back destroyed the San Diego defense, as he filled in for injured starter Jamaal Charles. Ware was one of the most productive backs in Week 1, rushing for 70 yards and a touchdown while racking up 129 yards receiving. The Jaguars will definitely be looking for something close in terms of productivity from their running back on Sunday.
Yeldon likely will not go for nearly 200 all-purpose yards on Sunday, but he should be able to have a productive fantasy day. He scored on both the ground, and through the air against the Packers, and will once again be a focal point of the Jaguars offense. If he can get it going on the ground, it could be a long day for the Chargers.
3. Philip Rivers
Despite Philip Rivers being without his best wide receiver for the rest of the 2016 season, he is still going to put up good numbers each week. Rivers is the kind of quarterback you can plug into your starting lineup each week, and against the Jacksonville Jaguars on Sunday, he should have plenty of opportunities to fill the stat sheet. The Jags are traveling across the country to play the Bolts in Week 2, and Rivers will be waiting.
Throughout his career, Rivers has consistently shredded the Jaguars. He has faced Jacksonville six times and has averaged 317 yards in the air. In his last four starts against the Jags, Rivers has thrown 11 touchdowns against zero interceptions, and he should be able to continue that dominance through the air on Sunday.
The Chargers will likely lose this game, but it will not be because of Philip Rivers. The lack of Keenan Allen is going to hurt the offense as a whole, but Williams and Travis Benjamin should be able to step up in his absence. Rivers has the ability to use the whole field, so expect running back Danny Woodhead to also play a huge role in the passing game on Sunday.
Fantasy owners should expect another 300-yard game from Rivers in Week 2. He will likely connect for a couple of touchdowns, and will be forced to throw late in the game due to the Chargers being down. He is a QB1 play in any, and all formats on Sunday.
2. Allen Robinson
During his short NFL career, Allen Robinson has established himself as one of the best wide receivers in the NFL. After starting ten games as a rookie in 2014, Robinson burst onto the scene in 2015, as the former Penn State Nittany Lion led the NFL with 14 touchdowns. He is the main cog in the Jaguars offense, and should be in for a big game on Sunday.
Last season, Robinson started all 16 games for Jacksonville, racking up 1400 receiving yards. He was targeted nearly ten times per game, as he and quarterback Blake Bortles developed a nice repertoire with each other. That relationship is only going to grow stronger, as both players are very young, and the Jaguars are an upstart team.
In Week 1, Robinson was once again a feature of the Jaguars offense. Against a tough Green Bay Packers defense, Robinson was targeted 15 times, though he only snagged six catches. Still, he went for over 70 yards and had averaged 12 yards per catch. San Diego's defense is nowhere near the class that Green Bay's is, so Robinson will definitely show improved numbers in Week 2.
Robinson has played against the Chargers twice in his career, and he has been a bit handcuffed by the Bolts defense. However, the San Diego secondary is going through a rebuilding phase, and no longer have All-Pro Safety Eric Weddle. Robinson will team with Allen Hurns to hurt the Chargers in the passing game on Sunday, and is a must-start in all formats.
1. Blake Bortles
The Jacksonville Jaguars knew what they were doing when they drafted Blake Bortles, who has developed into one of the best young quarterbacks in the NFL. Bortles fills up the stat sheet, and on Sunday, he has a favorable matchup against the Chargers. He should be able to move the ball very effectively in Week 2, leading the Jags to their first win of the season.
Last week, Bortles played a tough Green Bay Packers defense and was still able to eclipse the 300-yard mark. The Chargers are going to look like a scout team compared to the Packers, and Bortles will have plenty of time to hit Allen Robinson or Allen Hurns for a few deep balls. It could be a long day for the home team on Sunday.
The best thing about Bortles is he is always going to be a solid fantasy play. Last season, Bortles threw for over 4,400 yards in his 16 starts, which averages to over 275 yards per game. He also connected on 35 touchdown passes, as he put together one of the best fantasy seasons of any quarterback in football.
On Sunday, Bortles is almost a lock to be one of the most owned quarterbacks in the league. He should be played in daily fantasy, as well as started in your year-long leagues. Look for him to eclipse the 300-yard mark again in Week 2, while throwing for a minimum of three touchdowns against a weak San Diego defense.
This article originally appeared on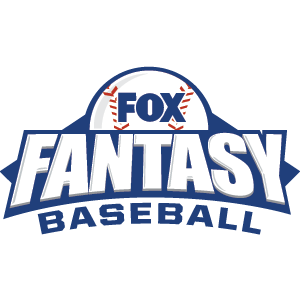 FOX Fantasy Baseball
Join or Create a Free League
Play Now!