Injury analysis: Ryan ruled out
Giants quarterback Eli Manning has thrown at least one touchdown in every game this season, despite battling a case of plantar fasciitis in his left foot. Unfortunately, the injury's forced him to alter his biomechanics and as a result he's now also dealing with a stress reaction in his right foot. That stress reaction is located in the cuboid bone, a small cube-shaped bone on the outside of the foot. The cuboid articulates with the primary heel bone, the calcaneus, as well as the metatarsal bones of the fourth and fifth toes. It also has a small groove for the tendon of a muscle known as the fibularis or peroneus longus. This muscle is responsible for plantar flexion (pointing the foot) and eversion (moving the foot outward). In addition, the fibularis longus aids in righting the leg when a person is standing on one foot. When the cuboid is injured, a player will experience pain with weight-bearing, and a quarterback like Manning is no exception. The stress reaction Manning's developed is a precursor to a more serious stress fracture. A fracture isn't guaranteed, and Manning's spending extra time in the training room to treat the injury each week. However, if a fracture were to develop, his season would likely come to an end.
The Falcons are also dealing with an injury to their franchise quarterback. Matt Ryan was an early exit on Sunday after he sprained his big toe in the first quarter of their win over the Buccaneers. The injury, commonly referred to as turf toe, occurs when the big toe is hyperextended, spraining the metatarsal phalangeal joint. Turf toe is particularly painful when trying to push off the foot, and it limits the mobility of the affected athlete. The athletic training staff will treat the injury and likely place Ryan in a stiffer shoe that won't allow for excessive movement at the toe. Ryan's already been ruled out for Week 13's matchup against the Eagles, and Chris Redman will start in his place. While Redman finished with 23 of 41 passes for 243 yards and two touchdowns last week, it was against Tampa Bay's porous defense. Don't expect the same from a quarterback making his first start in almost two years against a Philadelphia defense ranked in the top 10 against the pass.
The odds will be further stacked against Redman if starting running back Michael Turner is forced to miss another game after re-spraining his right ankle. Turner suffered a high ankle sprain two weeks ago against Carolina and missed one game. There have been some reports that he didn't aggravate the high ankle sprain, but suffered a new sprain on the same ankle. Either way, he's an iffy start for Week 13. Jerious Norwood and Jason Snelling would split carries in Turner's absence.
Carolina's also dealing with injuries to its starting quarterback, as well as their star running back. Jake Delhomme suffered a broken finger in his throwing hand, and his availability for Week 13 is uncertain. Given his already rocky numbers this season, an injury to his throwing hand only makes the former Pro Bowler an even riskier fantasy option. Matt Moore would get the start if Delhomme's ruled out.
Carolina's DeAngelo Williams is nursing a sprained ankle that forced from the Week 12 loss to the Jets. A sprained ankle is particularly limiting for a running back like Williams, who relies on decisive cuts and explosive lateral movement to be effective. The lateral ankle ligaments generally injured in a basic ankle sprain serve as the primary stabilizers for the outside of the foot. Furthermore, pain is often elicited when stress is applied to sprained ligaments further limiting the mobility of the athlete. Keep an eye on him throughout the week before placing him in your lineups. If he can't go, Jonathan Stewart would start in his place.
Eagles wide receiver DeSean Jackson is this week's addition to the ever-growing concussion list. He was injured by Redskins linebacker London Fletcher, who oddly enough caused Brian Westbrook's concussion in Week 7 as well. Jackson's concussion isn't considered as serious as Westbrook's, but expect him to be a game-time decision for Sunday's game against the Falcons. Westbrook's already been ruled out.
Concussion-related symptoms continue to bother Arizona's Kurt Warner. He's having trouble with his vision and plans on seeing an ophthalmologist in hopes of determining why he is experiencing "fogginess" in his plane of sight. The quarterback will undergo daily tests to determine if he is ready to return. Matt Leinart was solid, but not spectacular, in Week 12, completing 21 of 31 passes for 220 yards and no touchdowns. He'd start again if Warner's vision doesn't clear.
Steelers quarterback Ben Roethlisberger was also a spectator in Week 12, but hopes to play in Week 13 when Pittsburgh hosts Oakland. He was scratched when he experienced exercise-induced headaches related to the concussion he sustained in an overtime loss to the Chiefs. Like Warner, the quarterback will undergo daily tests, and a decision may be delayed until Saturday or Sunday. Dennis Dixon would start for the second consecutive game if Roethlisberger's sidelined.
One final concussion note for the week – Washington's Clinton Portis won't suit up when the Redskins host the undefeated Saints. He's missed three straight games and continues to suffer from blurred vision due to a concussion sustained in Week 9. Rock Cartwright and Quinton Ganther will split carries for Washington.
Article first appeared 12/1/09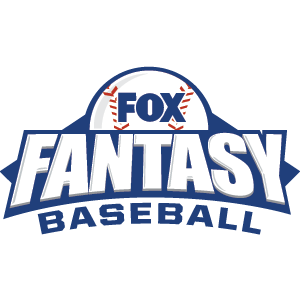 FOX Fantasy Baseball
Join or Create a Free League
Play Now!