Injury analysis: Gore returns this week
Week 6 was filled with fireworks, as Tom Brady, Drew Brees, Matt Schaub and Maurice Jones-Drew lit up opposing defenses across the league. Unfortunately, that wasn't the only pain inflicted on some of the NFL's defenses.
The New York Jets defense lost nose tackle Kris Jenkins for the season as he tore the anterior cruciate ligament (ACL) in his left knee. While the Jets are ranked in the top 10 against the pass and 11th in total yards given up, they're giving up 115 rushing yards a game and losing their top run stuffer is only going to make things worse. It might not be an issue in Week 7 against Oakland, but the schedule gets remarkably tougher with games against the Dolphins (No. 1 in rushing), Jaguars (No. 11), Patriots (No. 13) and Panthers (No. 8). Jenkins will undergo surgery to repair the injured ligament and should be able to take part in next season's training camp and preseason.
Cincinnati's Antwan Odom undwerwent surgery to repair a torn Achilles' tendon Monday, ending his season and leaving the Bengals without their top pass rusher. Odom currently sits atop the league leaderboard with eight sacks, but tore the tendon of his gastrocnemius and soleus muscles in his team's loss to Houston. The Bengals defense was ranked fourth in the league in sacks, but now must face Jay Cutler, Joe Flacco and Ben Roethlisberger in three consecutive weeks without their best defensive lineman. If you're employing Cincinnati's defense you may want to search for a suitable replacement.
Just as Arizona's Steve Breaston seems to be shaking off the effects of a lingering knee injury, another Cardinals receiver, Anquan Boldin, is now appearing on the team's injury report. Boldin injured his right ankle in the second quarter Sunday. He took the field in the third quarter, but was able to sit with the Cardinals holding a big lead. A common ankle sprain occurs when the foot is inverted or bent inward applying excessive force and stress to the lateral ligaments. The severity of the sprain is dependent on the amount of damage that occurs to these ligaments. If the stress and strain is enough to cause damage to the ankle mortise and the interosseous ligament located further up the ankle joint, the injury is then classified as a high ankle sprain. There has been some indication that Boldin suffered a high ankle sprain, but it seems unlikely he would've been able to return to action if such an injury occurred. X-rays taken Monday were negative, and Boldin seems optimistic he'll be capable of suiting up against the Giants in Week 7. Monitor the receiver's status throughout the week before plugging him into your lineup.
St. Louis' Donnie Avery received good news Monday as an MRI showed no signs of a fracture in his injured left hip. As a rookie, he missed a majority of the 2008 training camp with a stress fracture in the same location, and the team initially feared he had suffered the injury yet again. However, the MRI was negative, and a relieved Avery is hoping to take the practice field this week. While he escaped serious injury, a hip contusion should not be taken lightly. A contusion to this area can be particularly handicapping and painful. The injury can also be difficult to manage. Keep an eye on his availability in practice this week, and expect a late decision on his status for the Rams' game against the Colts.
Minnesota's Percy Harvin left the locker room on Sunday with his arm in a sling after re-injuring his shoulder in the fourth quarter. The rookie initially hurt it in Week 5 against St. Louis and was limited in practice and listed as questionable entering his team's matchup against Baltimore. X-rays showed no structural damage, but it's clear the shoulder's less than 100 percent. Specifics on it are vague, but it looks like Harvin will likely be limited in practice and a game-time decision once again.
Trent Edwards left the Bills' overtime win over the Jets with a concussion. A concussion occurs when trauma to the head results in immediate and temporary disruption of normal neurological functions such as vision, balance and memory. Several classification systems exist to determine the severity of the concussion with most of them focusing on the length of time the athlete was unconscious. There were no reports of Edwards losing consciousness, so his concussion is likely considered minor. However, the symptoms can linger, and Edwards will not return to action as long as any side effects persist. It should be also noted that once a person has sustained one concussion, they increase the likelihood of suffering a subsequent one. Edwards suffered a concussion last season, but didn't miss any time thanks to a fortunately scheduled bye week. Ryan Fitzpatrick would replace Edwards if he's unavailable.
Tony Romo will have all his weapons at his disposal as the Cowboys' Week 6 bye let the nagging injuries of several offensive players heal. Receiver Roy Williams practiced on Monday, and his injured ribs appear to have mended. Running backs Marion Barber and Felix Jones also participated in practice and will likely suit up against Atlanta. Barber's been nursing a strained quadriceps muscle since Week 2. The injury sidelined him for Week 3, and while the Pro Bowler's been active for Dallas' last two games, he's missed some of the explosiveness that makes him such a dangerous runner. Jones is attempting to comeback from a sprained posterior cruciate ligament (PCL), but is expected to play in Week 7. While Barber and Jones are dynamic backs, their injuries have allowed Tashard Choice to shine, making for a crowded backfield in Dallas.
Finally, San Francisco will welcome the return of their top running back Frank Gore. The bye week allowed Gore to rest his strained and sprained right ankle, and he should take the field against the Texans. The ankle will likely be heavily braced and taped, but he remains a must start.
Article first appeared 10/20/09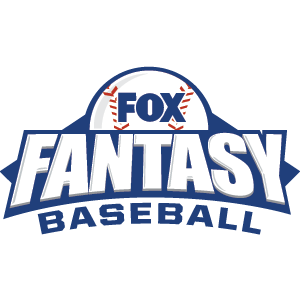 FOX Fantasy Baseball
Join or Create a Free League
Play Now!