Fantasy Football Team Preview: 2014 Indianapolis Colts
Team Outlook
At first glance, the Indianapolis Colts don't appear like an overpowering bunch. The offense finished 15th in total yards, while the defense came in 20th in its comparable category. The team was unable to reload through the draft as a result of misguided trades. One of its leaders is facing a four-game suspension to start the season, and its owner is likewise mired in an unflattering tone.
Nevertheless, with one of the emerging stars of the NFL at its helm, the Colts are eying big things this fall, entering 2014 as the reigning champs of the AFC South. More importantly, the team is coming off one of the greatest playoff comebacks in sports history, erasing a 28-point deficit to defeat the Chiefs 45-44 in the Wild Card Round. Although the Indianapolis franchise is currently in the news for the wrong reasons, it's also circumstances that should not affect its play on the gridiron. Competing in arguably the weakest division in football, look for the Horseshoes to make some noise come January.
BYE Week – 10
AFC South Previews: Colts | Titans | Texans | Jaguars | League
Quarterback – Andrew Luck
While he didn't have a bad campaign in 2012 – he did, after all, set a rookie record with 4,374 passing yards – Luck's debut season was not as good as advertised, turning the pigskin over a whopping 27 times. Last year, however, Luck lived up to the hype. The Stanford product made strides in efficiency, hitting 60.2 percent of his targets (up from 2012's 54.1 mark) and cutting his interceptions in half (from 18 to nine). Considering this development came in spite of an incompetent running game, as well as the loss of offensive coordinator Bruce Arians and injury sidelining of Reggie Wayne, it was quite the progress for the Colts QB.
With the return of Wayne, along with an improved offensive line and addition of Hakeem Nicks, Luck is set to make the leap in 2014. A borderline starter in most fantasy formats the past two seasons, view Luck as a top-5 arm this fall.
Running Backs – Trent Richardson, Ahmad Bradshaw
How bad was the Richardson trade? For once, a Cleveland sports entity came out a winner. THAT bad.
The organization used a second-round pick on Ohio State tackle Jack Mewhort, a vital cog in its run-blocking scheme. Richardson will be only 23 years old this season, making it premature to disavow a chance of turnaround. Still, with a feeble career average of 3.3 yards per attempt, Richardson needs to make major headway this season in order to keep his starting job.
Concededly, Richardson won't face much competition, at least early on. Backups Vick Ballard and Ahmad Bradshaw have been OTA absentees due to injury rehab assignments. While both are expected to make appearances during training camp, the ball is clearly in Richardson's court. (Update: Ballard is out for the season with a torn Achilles, leaving the Colts thin at this position.)
Wide Receivers – Reggie Wayne, T.Y. Hilton, Hakeem Nicks
The venerable Wayne is months ahead of his recovery timetable, and though his ACL injury will likely place him on the PUP list in camp, envision the soon-to-be 36-year-old in uniform for the Colts' season opener.
Yet, despite Luck's proclivity toward Wayne (194 targets in 2012, 58 balls in his abbreviated 2013), look for Hilton to materialize as the No. 1 target in the Hoosier State. Hilton, in his third season from Florida International, turned in a solid 2013 season with 1,083 yards off 82 receptions. Alas, Hilton is far from a finished product regarding his fundamentals, and his feast-or-famine tendency occasionally hinders the Colts offense. Note: Hilton hauled in over 120 yards five different times in 2013, but garnered 46 yards or less on nine occasions. This erraticism must be alleviated for Hilton and the Indy air attack to become a viable threat.
As for Nicks…well, the former Giant is arriving off one of the worst free-agent seasons in recent memory, posting a pedestrian 56 catches for 896 yards and a goose egg in the TD column. In his defense, the entire G-Men lineup was a mess last year, and Eli Manning's performance certainly didn't help his cause. For those looking for late-round investments with upside, Nicks, only 26 years old and flanked by the vulnerable Wayne and inconsistent Hilton, could be a diamond in the rough.
Tight Ends – Coby Fleener, Dwayne Allen
Fleener hasn't grown into the serviceable tight end the team had hoped when selecting him in the second round of the 2012 Draft. Fleener's numbers weren't bad, per se (52 catches, 608 yards, four touchdowns), yet more was expected after Allen was lost for the season in early September. Fleener definitely has the higher receiving ceiling of the two tight ends, but with Allen's superiority in blocking, both should see equal playing time, effectively encumbering the fantasy output of one another.
Rookie to Watch – Donte Moncrief
Mentioned above, although the Indianapolis receiving ranks has potential, there's also a heavy amount of liability associated with the group. And if this susceptibility rears its head, look for Moncrief to step in.
A third-round selection out of Ole Miss, Moncrief was cited as one of the best athletes at this year's Combine, and is viewed as an eventual starter for the Colts. He will likely start the season as a No. 4 receiver, possibly even lower on the depth chart depending on the camp displays of LaVon Brazill and Griff Whalen. Yet for those looking for an under-the-radar grab in dynasty leagues, Moncrief is your man.
Kicker – Adam Vinatieri
The cat will be 42 this winter but is showing no signs of stopping, connecting on 87.5 percent of field goals and racking up 35 field goals made (third-most in the league). Better yet, he showed off his dexterity from deep, hitting 14-of-16 attempts from 40-49 yards. There are definitely more enticing names in the kicking ranks, though in terms of consistency, you can't do much better than Vinatieri.
Defense
This largely hinges on the availability of Robert Mathis. If the six-time Pro Bowler misses the first month, it could be tough sledding in September, especially against imposing offenses in Denver and Philadelphia to start the season.
The Colts do return pieces from a secondary that yielded only 21 aerial scores, seventh-best in football. For Indianapolis to become a daunting foe, improvement will need to be made in a rush defense that allowed 4.5 yards per attempt, third-highest in the AFC.
Joel Beall is a writer for FOXSports.com and WhatIfSports.com. He lives with a Golden Tee machine and a jump shot that's broken. Reach Joel on Twitter @JoelMBeall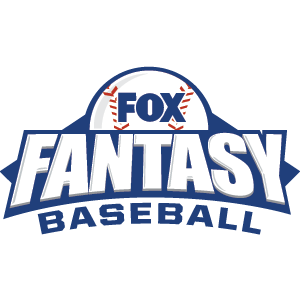 FOX Fantasy Baseball
Join or Create a Free League
Play Now!