Harmon WR countdown 90-46
After reviewing my previous book-length positional reviews, I vowed that I'd shorten things up for the remaining slots. As you can see, my desire to put my thought process on paper got the best of me. The bottom of this list will shift and new would-be heroes will emerge during the preseason. Players such as Leonard Hankerson, Jordan Shipley and Kevin Ogletree, not to mention the winner of the No. 2 job in Baltimore, will likely work their way into this list before we're done.
And, of course, they'll be among the long list of names in my updated "Sleepers" breakdown.
That's another story. Let's get rolling through the back-end of the receiver rankings.
90. Josh Morgan, SF
Analysis: Morgan is one to watch during the preseason. I know that Ted Ginn, Jr. has received a few headlines, but Morgan has served as a solid complementary piece in the past two seasons. He's recorded 96 receptions during this period and will receive additional reps while Michael Crabtree recovers from a foot injury. If Crabtree suffers a setback or displays the lack of consistency evident in his first two NFL seasons, Jim Harbaugh might turn to Morgan more frequently.
89. Eric Decker, DEN
Analysis: The second-year receiver out of Minnesota is vying for Kyle Orton's attention in camp following an injury-marred rookie campaign. Decker caught six passes in 14 games, but will now be in line to take some portion of the workload vacated by Jabar Gaffney's workload. At 6-foot-3 and 220 pounds, Decker has the size and strength to create space and sit down in the zone.
88. Bernard Berrian, MIN
Analysis: Sidney Rice bolted for Seattle, thereby opening an opportunity for Berrian to assume a more prominent role in the new-look Minnesota offense. In fact, Berrian slated to start opposite Percy Harvin as of this writing. He restructured his contract to make 2011 a walk year. As such, the pressure is on Berrian to reclaim his role downfield and obliterate last year's injury-decimated campaign (28 catches in 14 games in 2010).
87. Randy Moss, FA
Analysis: Moss' precipitous drop from a dominant downfield threat to a well-traveled journeyman is a frightening reminder of how quickly things change in this world. Moss dropped from a 1,264-yard, 13-touchdown performer in 2009 to a 393-yard, five-touchdown performer for three teams in 2010. Still, he turned in one of the game's top moments in Week 2 against the Jets.
Is he done? Or will a contending team convince Moss to play some more football?
I put two milestones up on the board as possible incentives. Moss is 142 yards from 15,000 in his career and just 46 receptions from 1,000).
86. Jerricho Cotchery, FA
Analysis: Cotchery continues to look for a new home after being released by the Jets. In 2010, Cotchery was limited to 41 receptions, his lowest total since 2005 (he logged 71 or more receptions in three straight seasons from 2006-2008). Cotchery has taken the traditional free agent tour, and there's been a lot of speculation about him landing in Baltimore.
Would this really change things in Baltimore? Last year, the Ravens' receiving corps was run by three similar players (Boldin, Mason and Stallworth). Cotchery offers a little more downfield support when sound, but he generally operates in the intermediate range.
85. Golden Tate, SEA
Analysis: There's great depth in the receiving corps for new starter Tarvaris Jackson. The Seahawks added Sidney Rice and Zach Miller to bolster the group. John Carlson, Mike Williams and Ben Obomanu, not to mention former fantasy stud John Carlson, remain.
So where does Tate fit into this mix? He still has the potential to pop onto the radar as a deep threat in Darrell Bevell's offense. The 2009 Biletnikoff Award winner caught 21 passes for 227 yards as a rookie.
84. Brandon LaFell, CAR
Analysis: LaFell started to break through following the Panthers' Week 6 Bye. He caught six passes in the Week 7 win over San Francisco and posted 33 of his 38 receptions in the Panthers' final 11 games. Steve Smith's extensive injury history (he has an injured finger as of this writing) warrants the placement of LaFell on your "Watch" list.
83. Titus Young, DET
Analysis: Speed kills. Young is the last man standing at the top of the Lions' draft class right now, though he's been slowed by leg stiffness. He's a potent downfield threat, a perfect complement to Calvin Johnson and steady (and somewhat underrated) No. 2 option Nate Burleson. If things break correctly, owners will see him streaking past one-on-one coverage toward the end zone in the highlight reels.
82. Ben Obomanu, SEA
Analysis: Obomanu was a fantasyland hero briefly during the 2010 season. He caught 14 passes in a three-week period (Weeks 10-12) in which he amassed 306 receiving yards with two touchdowns. The arrival of Sidney Rice pushes Obomanu back in the pecking order, as he'll open the season behind Mike Williams.
81. Kevin Walter, HOU
Analysis: Walter started the 2010 season with a bang, producing 16 receptions for 207 yards with three touchdowns in the Texans' first three games. Fantasy owners started to reload their things onto the former fantasy star's bandwagon, but his production would falter thereafter. Walter caught two touchdown passes in his final 13 games, the only games in which he would surpass 60 receiving yards during that period.
80. Mark Clayton, NYG
Analysis: Clayton started the 2010 season with a bang, racking up 22 receptions in four weeks (five or more catches in three games) before sustaining a season-ending knee injury in Week 5. He's still on the comeback trail, and his retention will be impacted by whether former PPR hero Steve Smith passed his medical tests and can come to terms on a new contract. The presence of rookie Jerrel Jernigan also plays in how Clayton fits into this offense.
79. Mohamed Massaquoi, CLE
Analysis: The Cleveland Plain Dealer reports that Massaquoi has been sidelined because of a chipped bone in his left foot. The speedy third-year receiver caught a total of 36 passes last season for 483 yards (seven games with at least three receptions). He's expected to start alongside Greg Little, but this injury has opened the door for Brian Robiskie.
Little's the best speculative pick of the three.
78. Nate Washington, TEN
Analysis: Washington remains entrenched as a starter for Matt Hasselbeck opposite deep ball threat Kenny Britt. He caught three or more passes in 10 games last season and finished with 42 receptions for 687 yards with six touchdowns. Unfortunately, Washington also finished 11 games with 40 or fewer receiving yards.
He'll pop up on the radar on occasion (he's scored six touchdowns in back-to-back seasons), but the consistency isn't there to make him roster-worthy.
77. Jason Hill, JAC
Analysis: Hill failed to crack the rotation in San Francisco and shifted coasts to offer late-season production for the Jaguars. He caught 11 passes in six games for Jacksonville, including a reception of at least 26 yards in each of his final four games. Following the departure of Mike Sims-Walker, Hill has the opportunity to work into the starting lineup opposite Mike Thomas. He won't get drafted in the fantasy realm, but put him on the "Watch" list.
76. Brandon Tate, NE
Analysis: Tate popped up on the fantasy radar for a spell last year following the departure of Randy Moss for Minnesota. He had his moments, but mostly stayed in the shadows following the reacquisition of Deion Branch. Tate finished his second NFL season with 24 receptions for 432 yards (eight receptions of at least 20 yards, including a 65-yard touchdown reception against the Vikings). He intrigues me as a potential No. 3 deep threat behind Wes Welker and Chad Ochocinco.
75. Torrey Smith, BAL
Analysis: Barring a late trade or signing that brings a veteran into the fold, the rookie from Maryland will have an opportunity to start opposite Anquan Boldin. Smith would provide the Ravens with the speed option downfield that sorely lacking last season.
74. Derrick Mason, NYJ
Analysis: Mason matched his 2009 touchdown total with seven last year, but his overall production fell markedly. His 61 receptions marked his lowest total since becoming a first-team receiver in Tennessee in 2000. Mason caught three or more passes in 11 games last season, but produced just five games with 50 or more receiving yards.
Mason joins the Jets to offer Mark Sanchez another reliable route-runner with good hands alongside Santonio Holmes and flashy (from a media perspective, anyway) fellow free agent signee Plaxico Burress.
73. Jonathan Baldwin, KC
Analysis: Dwayne Bowe dominated as a veritable "One-Man Gang" for the Chiefs last season. His new tag-team partner arrived in the first round of the 2011 NFL Draft. Baldwin has the size and athleticism to become an immediate contributor in Kansas City and on fantasy stat sheets. The knock on Baldwin has been the combination concentration/maturity. If he brings his game to the Chiefs and leaves the baggage in Pittsburgh, the double-team attention afforded Bowe should create opportunities. Steve Breaston's arrival from Arizona should also aid Baldwin's development.
72. Eddie Royal, DEN
Analysis: Royal is recovering from offseason hip surgery and has been brought along slowly in camp. He's looking to take on a large chunk of the role vacated by Jabar Gaffney after posting a solid third season in the wide-open Denver offense last year (59 receptions for 627 yards). Second-year receiver Eric Decker out of Minnesota is also on the radar for an expanded role.
71. David Gettis, CAR
Analysis: Gettis made a couple blips on the fantasy radar as a rookie for the inept Carolina offense in 2010. He compiled a total of 37 receptions, including an eight-reception, two-touchdown game against the 49ers in Week 7 (125 receiving yards). Gettis logged multiple receptions in 12 games.
70. Early Doucet, ARI
Analysis: Longtime readers of my ramblings know of my infatuation with Doucet's speed and potential as a game-changing deep threat in Arizona. Thus far, those big plays have not materialized. He's produced a total of 57 receptions for 595 yards in three injury-riddled seasons. The Cardinals brought in their desired quarterback, but did not act to complement Larry Fitzgerald in the receiving corps other than Todd Heap. As a result, Ken Whisenhunt is counting on Andre Roberts or Doucet to step up. Doucet has posted a strong start to camp and all indications put him on path to be the primary keep threat for Kolb.
69. Antonio Brown, PIT
Analysis: Brown, a sixth-round selection out of Central Michigan last season, has taken advantage of fellow second-year receiver Emmanuel Sanders. He's displayed great athleticism and concentration in camp and has raised a few eyebrows in Pittsburgh. Monitor Sanders' return to the field from his foot injury in the coming weeks. Any setbacks would portend to a huge opportunity for Brown, who caught multiple passes in five consecutive games to close out the 2010 campaign.
68. Donnie Avery, STL
Analysis: Avery is on the comeback trail after missing the 2010 season because of a knee injury. He earns a repeat appearance on the "sleeper" list for 2011 (he'd caught 100 passes in his first two seasons), but prospective owners are already tracking Avery on the injury report this summer. The potential downfield target for Sam Bradford has been limited in practice because of a hamstring injury.
67. Terrell Owens, TBD
Analysis: According to recent reports, Owens has nearly recovered from his spring ACL surgery. The conversation naturally gravitates to Owens' past locker room squabbles and whether any team would give the 37-year old receiver another shot. A number of teams are still looking to fortify their respective receiving corps, so he'll get a look-see after posting nearly 1,000 receiving yards for the Bengals in 2010.
It was rumored that the Eagles were kicking the tires on "retired" former hero Randy Moss. Would Andy Reid consider bringing Owens back? Or, might the Ravens or Cardinals consider him?
66. Donald Driver, GB
Analysis: Driver logged his lowest reception total since 2003 last season (51 receptions for 565 yards) as Aaron Rodgers distributed the ball more frequently to secondary options James Jones and Jordy Nelson. Driver saw his six-year streak of 1,000-yard campaigns come to an end.
The Packers return with a full complement of receivers for 2011, so Driver's target count is under siege. Think about it. There are at least five receivers in the mix. Greg Jennings leads the way, with Driver standing alongside Nelson, rookie Randall Cobb and tight end Jermichael Finley.
65. Devin Hester, CHI
Analysis: If you read any stories from Bears camp this week, you'll see quotes from coaches and players heaping praise upon Hester. He's been anointed a starting role opposite Roy Williams, though both Johnny Knox (he's salty right now) and Earl Bennett will play large roles as well. I'm reticent to buy in completely with questions remaining about his route-running and overall skillset. His explosiveness as a deep threat cannot be questioned, so keep a close eye on the Bears preseason to see how this receiving corps develops.
64. Anthony Armstrong, WAS
Analysis: Armstrong established himself as an intriguing deep threat for the dysfunctional Washington offense last season. The undrafted rookie amassed 44 receptions for 871 yards, including eight games with at least three receptions. Armstrong caught a pass of at least 19 yards in 12 different games.
He begins the season as a backup behind Santana Moss, who re-signed with the team, and Jabar Gaffney, who came over in a trade from Denver. Gaffney is an established, reliable possession option who caught a career-high 65 receptions in 2010 as part of the wide-open Denver offense.
I know. You're looking at the "WAS" abbreviation and shaking your head when pondering the John Beck/Rex Grossman combination. Who knows? You might see a repeat of last year's Denver attack that played catch-up all the time. Rex does like to throw the ball up for grabs.
63. Arrelious Benn, TB
Analysis: Fellow rookie Mike Williams was the breakthrough star in the receiving corps for Josh Freeman last season with 964 receiving yards and 11 touchdowns. As Freeman continues his development, the speedster from Illinois will be integrated more effectively into the attack. Benn caught 25 passes in 2010, including two catches of at least 50 yards. He shan't challenge for a huge reception total, but I anticipate that he claims a much larger role in 2011 if his knee checks out. The fact that the Buccaneers were inactive in free agency leads me to believe that Benn will be ready to run.
62. Earl Bennett, CHI
Analysis: A quick review of Bennett's history reveals myriad injuries, including hamstring and ankle issues. That's the red flag on Bennett coming into 2011. His rapport with Jay Cutler cannot be questioned. Though slowed by injuries in 2010, Bennett still caught 46 passes for his former Vanderbilt teammate (100 in the past two years). If he can stay healthy, the catches and downfield opportunities will come.
61. Greg Little, CLE
Analysis: Little has the size, speed and measurables to offer the Browns an immediate upgrade in the passing game in support of Colt McCoy. He's also fearless across the middle and tough after the catch. Little did not play in 2010 as a result of the investigations into improper benefits at North Carolina, so questions about his maturity contributed to his fall in the NFL Draft. He's certainly raw and hasn't been on the field for a while, but the talent is there.
Cleveland doesn't exactly have a host of top-notch receivers lined up to start in front of Little, particularly with Mohamed Massaquoi sidelined because of a foot injury. As such, Pat Shurmur is giving Little extra reps all over the field. He's reportedly struggled with his concentration, particularly in red zone drills, but he's going to get every opportunity to make an impact.
60. Deion Branch, NE
Analysis: Branch posted a fantastic return to New England with a nine-reception, 98-yard performance against the Ravens. He caught 48 passes as a member of the Patriots, including four games with at least seven receptions. Branch slides back in the pecking order following the arrival of Chad Ochocinco, but his rapport with Tom Brady will keep him in the mix.
59. Andre Roberts, ARI
Analysis: Roberts caught 24 passes for 307 yards as a rookie, including a five-reception, 110-yard effort with a touchdown against the Cowboys in Week 16. He caught multiple passes in seven games last season and has ascended to the top slot opposite Larry Fitzgerald in camp. The Cardinals upgraded the quarterback position markedly by trading for Kevin Kolb. Roberts is in a prime position to make his mark.
58. Steve Breaston, KC
Analysis: Breaston reunites with Todd Haley in what appears to be a very promising Kansas City offense. He logged a fantastic 77-reception, 1,006-yard breakout season in 2008 and remained on the fantasy radar ever since. Breaston's move to Kansas City as the deep threat for the ultra-efficient (at least he was in 2010) Matt Cassel intrigues me. With Dwayne Bowe commanding double-teams and Jamaal Charles keeping everybody honest, there will be some one-on-one mismatches to exploit downfield. Breaston might just finally find some touchdown love (he's scored only seven to date).
57. Nate Burleson, DET
Analysis: Burleson posted a strong first season in Detroit as a complementary option to all-world receiver Calvin Johnson. He amassed 55 receptions for 625 yards, a nice follow-up to his 63-reception 2009 effort in Seattle. The Lions have experienced some injuries in camp, but this offense is mighty intriguing if Matthew Stafford stays upright.
56. Lee Evans, BUF
Analysis: The Bills find themselves with a deeper receiving corps than in years past. As a result, Evans may be available via trade for the right price. Rumors of a possible deal involving the Ravens have been circulating for the past week, and Arizona may still be in the market to bolster its receiving corps after passing on Braylon Edwards.
Evans was targeted 83 times in the Ryan Fitzpatrick-led offense, finishing the year with just 37 receptions for 578 yards (44.6% completion rate). Perhaps a shift to another offense would allow Evans to receive a few more high-percentage throws.
55. Steve Smith, TBD
Analysis: Smith was set to match his 2009 PPR brilliance last season when he sustained what was essentially a season-ending knee injury in Week 9 against Seattle. He would return briefly, but eventually underwent microfracture surgery.
Smith remains without a contract as of this writing. He met with New York management on Tuesday to discuss a contract and to assess his health. Even if Smith is offered a deal, there's still a possibility that he begins the year on the PUP list.
54. Danny Amendola, STL
Analysis: He's a PPR machine. I don't think there's much else to be said. Amendola caught three or more passes in 14 games for Sam Bradford last season and will be counted on to move the chains again. He doesn't offer much value in standard leagues, as Amendola logged 60 or more receiving yards only four times despite the eye-popping reception total (85).
53. Jason Avant, PHI
Analysis: Jackson is back in the mix following his short holdout, but there are still concerns about the health of Jeremy Maclin. And, without the arrival of another veteran option, Avant will continue to see a heavy workload as a third option (I'll be watching Riley Cooper as well). Avant caught 51 passes in 2010 for 573 yards, including nine games with at least three receptions.
52. Danario Alexander, STL
Analysis: Alexander made a splash on the fantasy radar against the Chargers in Week 6 with four receptions for 72 yards with a touchdown. He finished the 2010 season with 20 receptions on 37 targets in eight games (three efforts of at least 70 receiving yards). Alexander returns as a member of a crowded receiving corps that added Mike Sims-Walker this offseason.
51. James Jones, GB
Analysis: Jones is one of the more maddening players to watch. He makes some spectacular plays downfield, only to offset them with the occasional lapse of concentration. In 2010, Jones established new career marks in receptions (50) and receiving yards (679) while matching his 2009 touchdown total (five).
50. Emmanuel Sanders, PIT
Analysis: Sanders has been sidelined at the start of camp following another surgery on his left foot. He's tentatively scheduled to return to the field on Monday. Sanders' first step off of the line has been well-documented, and the Steelers anticipate that he'll have an impact as a deep threat in the No . 3 slot. He amassed 376 yards on 28 receptions last season and caught multiple passes in seven games. Sanders fits the tag of "deep sleeper" perfectly in this Pittsburgh attack.
49. Jacoby Jones, HOU
Analysis: Jones took a huge step forward as an all-around receiver for the Texans in 2010. He caught at least four passes in eight game, finishing the year with 51 receptions, 562 receiving yards and three touchdowns (eight games with at least four receptions). He was rewarded with a new three-year contract and certainly has the confidence of his coach. Jones represents a solid deep sleeper play in leagues with accelerated value should an injury befall Andre Johnson or Kevin Walter in-season.
48. Lance Moore, NO
Analysis: Much like its running back rotation, the Saints also employ a bevy of receiving options that keep your head spinning. Moore rebounded brilliantly from an injury-shortened 2009 season with a 66-catch, 763-yard performance and eight touchdowns. He caught three or more passes in 12 games and stood out as perhaps Drew Brees' favorite red zone receiver.
Obviously, the wealth of talent at the position (not to mention tight end Jimmy Graham) clouds the picture, but there's upside here in the high-octane attack.
47. Jacoby Ford, OAK
Analysis: The electrifying nature of Ford's game cannot be denied, but there's just no trusting the Oakland passing game. Ford caught a total of 25 passes last season for 470 yards, including a few highlight-reel deep balls. He'll see an expanded role once his hand heals, particularly given the frequent injuries sustained by Louis Murphy and the slow development of Darrius Heyward-Bey. If your league awards bonus points for long-distance hookups, then Ford becomes much more valuable.
46. Michael Crabtree, SF
Analysis: Crabtree remains in a walking boot as new head coach Jim Harbaugh prepares his squad. It's just the latest setback experienced by the would-be fantasy hero out of Texas Tech. The highlights have been spectacular, though few and far between. He caught 55 passes in 2010, just a seven reception improvement over his rookie efforts though he appeared in five additional games. New arrival Braylon Edwards stands to assume the No. 1 role in support of Alex Smith.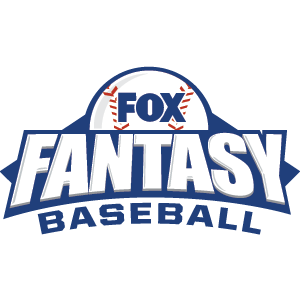 FOX Fantasy Baseball
Join or Create a Free League
Play Now!