Sanchez, Welker fly high
You didn't want to do it. I pounded a desk emphatically to trust me on this one and to pay no mind to Mark Brunell's practice snaps.
Mark Sanchez earns a game ball for his four-touchdown performance against the injury-depleted Buffalo secondary (George Wilson missed the game). It wasn't pretty. Sanchez completed 17-of-35 attempts for 180 yards, his fifth game this season with fewer than 200 passing yards. He's accounted for multiple touchdowns in eight of 11 games.
Sanchez tossed touchdown passes to:
– Dustin Keller: Keller finally reunited with the painted grass following a nine-game separation. Keller caught four passes for 61 yards with two touchdowns against the Bills.
– Santonio Holmes: Holmes caught two passes for 22 yards. He's finished four of the past five games with fewer than 40 receiving yards.
– Plaxico Burress: Burress caught four passes for 54 yards with a touchdown, his seventh of the season. He's caught three or more passes in five consecutive games.
Celebrate the return of the neckbeard! It was a terrible spot on the schedule for Ryan Fitzpatrick, but he made the New York secondary pay. Fitzpatrick passed for 264 yards, his highest total since Week 3, and tossed three touchdowns. He added 34 rushing yards and did not commit a turnover while absorbing three sacks.
Stevie Johnson also surprised fantasy owners with an eight-reception, 75-yard effort against the Jets. He scored his fifth touchdown of the season and produced one of the worst end zone celebrations of recent memory. Johnson's two best games of his past eight starts came against the vaunted New York cornerbacks.
Brad Smith caught a season-high four passes for 77 yards with a touchdown.
David Nelson rebounded from his Week 11 disappearing act with a five-reception, 47-yard day against the Jets. Nelson made his fifth touchdown reception of the season.
Caleb Hanie made his fair share of mistakes, including the fake-no fake clocking decision at the end of the game that sealed the Bears' comeback effort. Still, he generated a strong fantasy game for owners will to gamble in their QB2 slot. Hanie passed for 254 yards, including an 81-yard strike to Johnny Knox, with two touchdowns. His 50 rushing yards nearly negate the impact of his three first-half interceptions.
Johnny Knox caught Hanie's eye and became the impact receiver of the day with four receptions for 145 yards and a touchdown. Knox's receptions covered 29 (touchdown), 19, 16 and 81 yards. He also dropped several passes and had you shaking your fist at the screen (if you are a Bears fan) on numerous occasions. Knox was targeted 10 times in the loss.
Michael Bush couldn't continue his ground dominance against the Bears, but he did extend his scoring streak to three games with a late touchdown. Bush carried the ball 24 times for 69 yards, adding four receptions for 24 yards. He's amassed 593 total yards in the past four weeks.
I don't normally show love to the kickers, but Sebastian Janikowski made a huge impact for the red zone deficient Raiders on Sunday. Janikowski converted six field goals, including four attempts from 40-49 yards, and one PAT.
Matt Ryan took advantage of a depleted Minnesota secondary to post a huge game. Ryan completed 27-of-34 attempts for 262 yards with three touchdowns, his third multi-touchdown game in the past four weeks. He enters Week 13 against Houston needing 113 yards to reach 3,000 for the season.
Roddy White posted his second straight 100-yard game in Sunday's win over Minnesota. White caught a season-high 10 passes for 120 yards and scored for the first time since Week 7.
Percy Harvin established new season-high marks with eight receptions and 95 yards against the Falcons and scored for the second straight week. Harvin's 39-yard touchdown reception was too easy as he blew past a linebacker in coverage. He added a bonus point with his 11 rushing yards. Harvin's caught 20 passes for 220 yards in the past three weeks.
DeAngelo Williams was one of the "Ninja" plays of the week at running back, and he delivered in a big way for trusting fantasy owners. Williams carried the ball 15 times for 69 yards and scored twice in the Panthers' road win over hapless Indianapolis. Following a terrible start to the season, Williams has come alive in the past two weeks with 25 carries and 142 rushing yards. He's on the radar for another big effort in Week 13 against the struggling Tampa Bay front.
Donald Brown led the Indianapolis ground game once again, producing 80 rushing yards and a touchdown in the Colts' latest defeat to the Panthers. He added a single reception for 17 yards. Brown has carried the ball at least 10 times in four consecutive games.
Many fantasy owners finally waved goodbye to Reggie Wayne when the Colts sat down for the Week 11 Bye. Wayne returned with a vengeance against the Panthers. He caught five passes for a season-high 122 yards and scored for the first time since Week 1. Wayne had produced nine consecutive games with 77 receiving yards or fewer.
Don't look now, but Tampa Bay's Mike Williams has come alive! OK, Williams scored for the second straight week and has caught six or more passes in five of the past six games. He caught six passes for 84 yards in Sunday's loss to the Titans, the fifth straight loss absorbed by the Buccaneers.
Look for the "TB" on the schedule. Now, wipe the drool from your mouth. Chris Johnson was the latest running back to obliterate the Tampa Bay front, producing a season-high total of 190 rushing yards on 23 attempts. It was Johnson's second 100-yard effort in the past three weeks. Johnson needs to average 60.2 yards per game down the stretch to reach 1,000 for the year.
Maurice Jones-Drew failed to find the end zone (and finished one yard shy of the all-important 100-yard bonus love), but he generated 166 total yards on 22 touches (four receptions for 67 yards). Jones-Drew has amassed 421 total yards in the past three weeks.
Beanie Wells slumped markedly in three straight games heading into Sunday's tilt against the Rams. Many owners looked back to Week 9 against the Rams (10 carries for 20 yards) and left Wells on their benches Sunday. He responded with a ridiculous 228-yard effort on 27 carries, including a 71-yard gallop. It was Wells' fifth game with at least 80 yards this season (second 100-yard game).
Brandon Lloyd scored for the third consecutive game and fourth in five starts. He caught five passes for 74 yards. He's caught four or more passes in each of his past six games while averaging 66 receiving yards.
Colt McCoy wasn't spectacular in Week 12 against the Bengals, but he nearly led the Browns to a win on the road. McCoy completed 16-of-34 attempts for 151 yards with two touchdowns and one interception. He added six rushing attempts for 38 yards. It was McCoy's first multi-touchdown game since Week 6.
Greg Little scored his first touchdown of the season in Sunday's loss to Cincinnati. He caught five passes for 57 yards, his third straight game with at least five receptions.
Jordan Norwood, not to be confused with Jerious, caught four passes for 69 yards and a touchdown. Norward has caught 13 passes for 172 yards in the past five weeks.
Fantasy owners placed a big bet on Cedric Benson against the Browns, and he delivered a RB1-worthy effort. Benson carried the ball 21 times for 106 yards and scored his third touchdown of the season (his second against the Browns). He added four receptions for 24 yards.
A.J. Green returned to the field against Cleveland and produced a solid WR2-worthy performance with three receptions for 110 yards. Green has recorded a touchdown or logged at least 83 receiving yards in six consecutive performances.
Jermaine Gresham caught five passes for 68 yards with a touchdown, his second of the past three weeks. Gresham's 68 receiving yards marked his second-highest total of the year.
Rex Grossman kicked back into gunslinger mode and led the Redskins to a road win over Seattle. He passed for a season-high 314 yards with two touchdowns and two interceptions with one sack. Grossman has passed for at least 291 yards and two touchdowns in four of his starts.
Are you ready to jump back onto the Roy Helu bandwagon? Helu produced a huge effort in a tough spot against the strong Seattle run defense. He rushed 23 times for 108 yards, including a 28-yard touchdown sprint. Helu added seven receptions for 54 yards. He's proven to be the most explosive back in this Washington backfield. Will Shanahan finally commit?
Fred Davis returned to the end zone for the first time since Week 7. He caught four passes for 58 yards, his ninth game with at least four receptions.
Marshawn Lynch remained in "Beast" mode for another week. He rushed 24 times for 111 yards, his third 100-yard effort in the past four weeks. Lynch also caught a 20-yard touchdown pass to extend his scoring streak to seven games.
Tom Brady passed for 361 yards with three touchdown passes in the Patriots' 38-20 burial of the Eagles. He's thrown multiple touchdown passes in 10 of 11 games (28 overall).
Wes Welker had been quieted the past several weeks, but he rebounded with a fantastic effort in Week 12 against the reeling Eagles. Welker caught eight passes for 115 yards, including his first two touchdown receptions since Week 6. He's logged six 100-yard efforts this season.
Deion Branch caught six passes for 125 yards, his second 100-yard effort of the season (Week 2 against the Chargers).
Do I need to elaborate on the brilliance of Rob Gronkowski? Gronkowski added to monstrous 2011 totals with another touchdown grab, his 11th of the season. He caught four passes for 59 yards, his 10th game this season with at least four receptions. Gronkowski also logged a 24-yard reception, giving him nine games with at least one catch of 20 yards this season.
BenJarvus Green-Ellis didn't post a big yardage total, but he took care of business around the goal line with two short touchdown runs. Green-Ellis logged 44 yards on 14 carries and scored his first touchdowns since Week 5.
We spoke at length about the Eagles and Patriots game on this week's "Fantasy Freaks" show. I kept circling back to the Patriots' rank in scoring defense instead of getting wrapped up in the yardage count. That argument stayed in my head all day while watching Vince Young pile up yards against the Patriots in Sunday's loss to New England. Young completed 26-of-48 attempts for 400 yards with one touchdown and one interception. He's passed for 658 yards in the past two weeks.
Jason Avant led the Eagles with eight receptions for 110 yards and a touchdown, his first touchdown grab of the year. He rebounded nicely from back-to-back disappearing acts (two receptions for 15 yards in the past two weeks combined).
Tim Tebow completed 9-of-18 attempts for 143 yards with a touchdown to Eric Decker. As always, Tebow adds his fantasy value in the running game. I didn't expect that he'd need 22 attempts to get there, but he did rush for 67 yards. Tebow didn't turn the ball over, so he retains "Hero" status this week.
Eric Decker caught three passes for 65 yards, including his eighth touchdown of the season. Decker has scored in four of the past five weeks.
Willis McGahee rebounded from a dismal Week 11 performance with a strong 117-yard effort against the Chargers. McGahee ripped off a 24-yard run in overtime to set up Matt Prater's game-winning field goal.
Antonio Gates caught six passes for 49 yards and scored for the second straight week. Since returning to the lineup in Week 7, Gates has averaged 5.3 receptions and 64.8 receiving yards (six games).
Finally, Ryan Mathews was a dicey proposition for Week 12 because of injury issues and a rough matchup against the Denver run defense. Mathews rewarded fantasy owners with a huge performance against the Broncos. He carried the ball 22 times for a season-high 137 yards, including a 39-yard sprint. Mathews hasn't scored since Week 3.
FOX Fantasy Football Homepage | Football Chat Central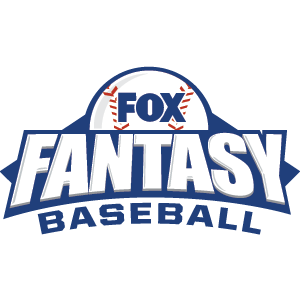 FOX Fantasy Baseball
Join or Create a Free League
Play Now!