Benson fumbles away fantasy day
I was in a generous mood when I sat down to spotlight the heroes of Week 16. The list extended further than normal on account of the holiday season and I doled out more figurative baby giraffes than anticipated. Couldn't we all use an extra pat on the back? Don't we all want that acknowledgement?
Since I can't throw the members of our fantasy nation a holiday soiree, I'm heading back inside the white lines to review the week's worst performances. I'll speak for the 50% of the remaining participants who will taste defeat in their league's title games. Let's do the roll call of the biggest "Fantasy Zeroes" for Week 16.
I start in Dallas, where an early injury to Tony Romo made the Dallas receivers (except for Miles Austin) virtually invisible.
Jason Witten caught several passes last, but his anemic yardage total did leave to move the proverbial needle. Witten has scored once in the Cowboys' past seven games. He's topped 80 receiving yards just once since Week 4.
Dez Bryant's three-game scoring streak ended in the Dallas loss to Philadelphia. He did catch six passes, his third game with at least six receptions this season. Bryant produced 62 receiving yards, his ninth game with at least 62 receiving yards this season.
Alas, Dallas' place in the playoff chase made waiver wire hero Laurent Robinson an afterthought. He was targeted just twice against the Eagles and produced a single reception for five yards.
Fellow tight end hero Vernon Davis has also been quiet down the stretch. In the narrow victory over Seattle in Week 16, Davis caught four passes for 54 yards on eight targets. Davis has logged a single touchdown reception in the past five weeks. He's topped 60 receiving yards in three games this season.
Felix Jones' injury put Sammy Morris on the radar for fantasy owners. He delivered a measly total of 39 total yards on 17 touches (13 carries for 29 yards).
Do I include LeSean McCoy on this roll call? McCoy sustained an ankle injury during Sunday's win over the Cowboys, so I'm always reticent to pile it on in the "Flops" piece. However, he did touch the ball 14 times in the win, so he makes the list. It was McCoy's worst output of the season.
Philip Rivers passed for 299 yards in comeback mode with one touchdown and two interceptions against the Lions. Rivers has passed for over 4,300 yards this season, but his touchdown-to-turnover ratio is essentially even (25-to-24).
He played injured, but that doesn't save Vincent Jackson from the wagging fingers of fantasyland. Jackson was targeted seven times in the loss and yielded just 41 receiving yards. I trotted out this factoid a few weeks ago, and it still leaves me unnerved while looking ahead to 2012. All eight of Jackson's touchdowns and 61% of his receiving yardage came in five games.
The Lions did well to contain Antonio Gates as well. Gates was limited to four receptions for 40 yards, his third shutout in the past four weeks.
Mike Tolbert's three-game scoring streak ended with a resounding thud against the Lions. He carried the ball four times for nine yards while adding six receptions for 32 yards. Fantasy owners would not celebrate "Vulturism" on Christmas Eve.
Ryan Mathews' four-week run of dominance also came to a crushing end against the Lions. He carried the ball 11 times for 58 yards and added three receptions for 16 yards. Mathews has amassed 1,546 total yards and has entered the first-round discussion for 2012.
Santana Moss failed to deliver in a big spot against the depleted Minnesota secondary. He produced four receptions for 46 yards on 10 targets. Moss has been held to 46 receiving yards or fewer in four of the past four weeks.
Chris Johnson was a risky proposition for Week 16 because of an ankle injury. He failed to deliver against the Jaguars and was limited to 56 rushing yards on 15 carries. Jamie Harper stole his goal-line glory.
Do I include Brandon Lloyd, or do I just accept the futility of the St. Louis passing attack. Lloyd caught three passes for 29 yards against the Steelers and extended his scoreless streak to four games. He's been held to 42 receiving yards or fewer in three of those four games.
Antonio Brown caught three passes for 34 yards in the Steelers' shutout win over the Rams. Brown has produced at least 59 receiving yards in each of his prior eight games.
Those owners who survived Eli Manning's Week 15 dud-worthy effort probably didn't strike lightning twice. Manning completed just 9-of-27 pass attempts, but he was bailed out by YAC on Victor Cruz's 99-yard touchdown sprint. He finished the game with 225 passing yards, one touchdown and one interception.
As expected, Hakeem Nicks was held in check by the New York Jets defense. Nicks caught just one of his seven targets for 20 yards.
Light up the Jets. Sanchez got a push to the "Heroes" column because of his rushing touchdown. The other members of the New York passing game didn't fare as well. Plaxico Burress called for multiple touchdown receptions against the beleaguered Giants secondary. He finished with 34 receiving yards on three catches.
Teammate Santonio Holmes was limited to 50 receiving yards on four receptions and had his four-game scoring streak snapped. Holmes has scored eight touchdowns, but has generated just 654 receiving yards this season.
Shonn Greene posted a pedestrian effort in the Jets' loss the Giants. Greene carried the ball 14 times for 58 yards and remained an active part of the passing game with three receptions for 20 yards. Greene needs one rushing yard in the season finale against Miami to earn his first 1,000-yard season.
Aaron Hernandez exploded on the scene in Week 15. He failed to deliver a suitable encore performance in Week 16 against the Dolphins. Hernandez caught four of his six targets for 36 yards. He's caught four or more passes in eight consecutive games.
The former touchdown vulture, BenJarvus Green-Ellis, has been forced to watch Tom Brady do his own dirty work at the goal line. Brady scored two rushing touchdowns in Week 16. Green-Ellis was limited to 10 rushing yards on three carries.
Carson Palmer earned a win to keep the Raiders' playoff hopes alive. Palmer completed a huge pass to Darrius Heyward-Bey to start the Raiders' game-winning drive in overtime. Still, he completed 16-of-26 yards for 237 yards with one touchdown and two interceptions.
Cedric Benson was held under 60 rushing yards for the seventh time this season by the Cardinals (57 yards on 16 carries). He also lost two fumbles. Benson has fumbled the ball five times in the past two weeks. I can put a positive spin on Benson's totals. He topped the 1,000-yard mark for the season in this contest (1,016).
Chris Wells has found running room sparse in the four weeks following his huge Week 12 effort against St. Louis. The Cincinnati run defense limited Wells to 53 rushing yards on 14 carries. It was Wells' seventh game this season with 62 rushing yards or fewer.
The Cardinals forced Andy Dalton to discover other options in Week 16 and did a tremendous job on A.J. Green. Green caught only two of his eight targets for 25 yards. The rookie hero and 1,000-yard receiver has scored once since Week 10.
The downward spiral continued on Saturday for the Buccaneers. LeGarrette Blount lost an early fumble and was benched for much of the loss to Carolina. He carried the ball twice for 11 yards. Blount has clearly drawn the ire of coach Raheem Morris.The second-year tailback has generated 21 or fewer rushing yards in three of the past four weeks.
Fellow sophomore Mike Williams caught four passes for 39 yards on eight targets. Williams has a brief run on the fantasy radar between Weeks 11 and 13, but that was short-lived. He's caught eight fewer touchdown passes this season.
Eric Decker was shut out by the Bills, though he did receive a ton of screen time when one of his targets was intercepted and returned for a touchdown. Decker was targeted four times and has been invisible since Demaryius Thomas' emergence.
If you told me that the Bills scored 40 points, I would have assumed that Ryan Fitzpatrick posted a big game. Instead, the defense scored two touchdowns on Tim Tebow interceptions and Dave Rayner ruled day. Fitzpatrick passes for 196 yards with zero touchdowns and zero interceptions.
Willis McGahee ripped off a huge run to start Saturday's game against the Bills and therefore eclipsed the 1,000-yard mark (he's now accomplished that feat for three times). However, the good times came to an abrupt end in this road tilt and McGahee' opportunities were limited. He finished with 64 yards on 15 carries.
Greg Little was unable to build on his huge Week 15 performance and was shut down by the Baltimore defense. Little caught four passes for 40 yards to bring his season total to 61. He's also recorded 709 receiving yards (six games with at last 57 receiving yards).
Torrey Smith caught two passes for 38 yards early in Baltimore's Week 16 win. As you remember, the Ravens leaped out to a big lead before the game got close. Smith was shut down by the strong Cleveland pass defense after that initial burst and finished with fewer than 50 receiving yards for the fifth time in seven weeks.
Pierre Garcon caught six passes for 50 yards against Houston on Thursday night. He established a new career mark with 68 receptions and needs 75 yards against the Jaguars (he caught three passes for 30 yards in the first meeting during Week 10) to reach 1,000 for the season.
T. J. Yates was efficient, completing 13-of-16 attempts, but he produced just 132 passing yards. He also lost a fumble. Yates and the Texans are limping into the playoffs.
Donald Brown split time with Joseph Addai and crashed back to earth following his breakthrough performance in Week 15. Brown carried the ball 11 times for 35 yards. He added two receptions for 13 yards.
Finally, fantasy owners were not treated to the gift of a Tebow title as they'd been promised. Tim Tebow makes a rare appearance on the "Naughty" list following his turnover-fueled performance against the Bills. Tebow completed 13-of-30 attempts for 185 passing yards with a touchdown. He also run for 34 yards and scored on a one-yard plunge. Unfortunately, Tebow threw four interceptions, two of which were returned for touchdowns.
FOX Fantasy Football Homepage | Football Chat Central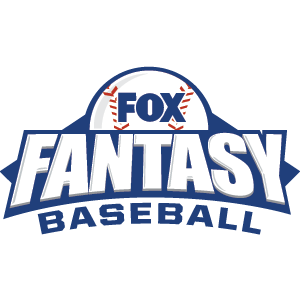 FOX Fantasy Baseball
Join or Create a Free League
Play Now!