Steelers, Packers DEFs top fantasy list
Several years ago, team defenses started to creep into the upper rounds of drafts with greater frequency. Fantasy owners reached beyond the throng of third-tier wide receivers and running backs to snag a dominant (read: their favorite team) defense. On occasion, the reach would be attributed to the presence of a great return man.
Seriously, go back and look at the draft results for the 2007 season following Devin Hester's heroics. I actually got into arguments with ex-NFLers about the early draft position of the Bears that season.
This season's new kickoff rule (one the Bears ignored against the Bills, for what it's worth) serves to minimize the contribution of these electrifying performers. Fortunately, the Bears are giving Hester a long look as a starter opposite Roy Williams (that sounds strange) and Cleveland's Josh Cribbs stands as the team's top all-around weapon. Cribbs also said he'd run balls out that he catches nine yards deep in the end.
That counts for something, right?
In any event, defenses are trending up again in drafts this year. The Packers, Steelers, Eagles and Jets are flying off of early-season draft boards. DBTH – Don't Believe the Hype. If you get them in the final rounds, then fine. I'm just against rolling up for a defensive squad before your RB/WR depth has been attained.
Wait until the natural order dictates the selection of a defensive team. Don't reach.
Without further ado, let's get into this year's team defense rankings.
32. Jacksonville Jaguars
Analysis: There wasn't much going on in the Jacksonville defense in terms of fantasy production last season. The team tied for 30th in sacks with 26 and produced a meager total of 18 turnovers (zero defensive touchdowns). The Jaguars ranked 27th in total defense (26.2 points allowed per game).
The Jaguars underwent a great deal of change this offseason, particularly at Del Rio's old linebacker slot. Enter former Bills middle linebacker Paul Posluszny and former Colts left-side linebacker Clint Sessions.
This unit is going to need a new playmaker to emerge to keep Jack Del Rio in Jacksonville beyond 2011.
31. Buffalo Bills
Analysis: I need only point out the team's No. 1 pick to give you a glimpse of what the Bills are hoping to see in 2011. Defensive tackle Marcell Dareus arrives in Buffalo to plug the gaping hole that has been the team's run defense (169.6 yards allowed per game in 2010). The team was consistently gashed, thereby putting the defensive secondary on red alert with great regularity.
The Bills drafted a total of six defensive players, including Dareus, two linebackers and three new entrants to the secondary (Aaron Williams will make an impact at free safety immediately).
30. Indianapolis Colts
Analysis: As always, the Colts were run over by the opponents in 2010. Indianapolis ranked 25th in run defense (127 yards per game) and produced a dismal total of 20 turnovers. Owners in IDP leagues at least received some support from Robert Mathis and Dwight Freeney, who generated 11 and 10 sacks, respectively.
The continued success of Peyton Manning will produce opportunities for the defensive ends to post numbers. However, the team's continued inability to stop the run puts the secondary in bad spots.
29. Washington Redskins
Analysis: The Redskins tied for 21st in total defense last season, surrendering 23.6 points per game. The team generated 29 turnovers (14 interceptions) and 29 sacks. The sack total tied the Redskins for 25th in the NFL.
Washington selected six defensive players in this year's NFL Draft, including defensive linemen Ryan Kerrigan (DE) and Jarvis Jenkins (DT) in the first two rounds. The addition of former Giants DL Barry Cofield in free agency at least provides a veteran in a revamped front seven.
28. Denver Broncos
Analysis: Opponents ran all over the Broncos in 2010, producing an astounding total of 154.6 rushing yards per game. The arrival of linebacker Von Miller to clean things up should at least give the secondary a fighting chance. Remember, the Broncos played the 2010 season without the services of sack leader Elvis Dumervil, a huge factor in the team's paltry turnover (22) and sack (23) totals. There's still work to be done in an aging secondary, but Dumervil's presence certainly helps.
27. Cincinnati Bengals
Analysis: Following a one-year rise in the AFC North, the Bengals crashed back to reality in 2010. The offense performed miserably behind Carson Palmer. The defense went to work without pass rusher Antwan Odom, who participated in just four games. Without Odom's presence, the Bengals were only able to generate 27 sacks to tie for 27th in the NFL. He was subsequently released following the lockout, and the overhaul of the offense portends to long sequences on the field for this defensive unit.
26. Cleveland Browns
Analysis: The Browns were a bit of a surprise in 2010. Sure, they didn't win many games (five), but Cleveland tied for 13th in total defense (20.8 points per game), and Madden cover boy Peyton Hillis set the world aflame.
Cleveland generated 19 interceptions (tied for eighth), but forced only eight fumbles. The team tied for 25th in sacks (29). To push the defense forward in the rough-and-tumble AFC North, the Browns selected Phil Taylor (DT) and Jabaal Sheard (DE). Both will make an immediate impact on the defensive line to help produce more advantageous setups on passing downs.
25. Carolina Panthers
Analysis: It can't get any worse than what you saw in 2010, right? John Fox's final defensive unit was left on the proverbial island last season because of the pathetic effort turned in by the offense. The Panthers ranked 25th in total defense (25.5 points allowed per game). Carolina generated 30 turnovers and 31 sacks.
24. Seattle Seahawks
Analysis: The Seahawks came to the NFL Draft with several areas of need and immediately addressed the offensive line. The team did not select a defensive player until the fifth round. Seattle then proceeded to add five consecutive players to bolster the defense, including two cornerbacks.
Seattle ranked 25th in total defense (25.4 points allowed per game) and produced 27 turnovers with 37 sacks. Chris Clemons and Raheem Brock combined for 20 sacks.
23. Tennessee Titans
Analysis: For all of the headlines of Jeff Fisher's final year in Tennessee, the defense played fairly well. Tennessee ranked 15th in total defense (21.2 points per game) and rolled up 40 sacks with 31 turnovers. David Ball and Jason Babin ran wild in opposing backfields, producing a total of 20 sacks (seven and 13, respectively).
The Titans shocked everyone when they selected Jake Locker in the first round of this year's NFL Draft. Mike Munchak and the Titans then added three consecutive defensive players, including two California products. Akeem Ayers, projected by many as a first-round pick, joins the linebacker corps out of UCLA. Jurrell Casey joins the rotation on the defensive interior out of USC.
Tennessee regularly rated as a starting or spot defensive play under Fisher. I don't suspect that we see much of a drop-off, though the consistency of the team's quarterback play and the impact of Chris Johnson's holdout present huge question marks.
22. Miami Dolphins
Analysis: Miami tied Cleveland for 13th in total defense, allowing just 20.8 points per contest. The Dolphins' sack total helped to stifle opposing offenses despite the unit's failure to induce turnovers (22). Undrafted defensive end Cameron Wake ran amuck in opposing backfields en route to a 14-sack campaign.
The biggest issue facing this unit is whether the offense can generate any semblance of consistency behind Chad Henne. Otherwise, they'll be on the field a lot.
21. Oakland Raiders
Analysis: The Raiders tied for second in sacks with the Packers and Chargers (47). Five different players generated at least five sacks for the Raiders last season, including a team-leading nine by Kamerion Wembley. For all of the highlights off of the edge, the Raiders struggled terribly against the run (133.6 rushing yards allowed per game) and produced just 24 turnovers (12 interceptions).
Change is afoot for 2011, as Nmandi Asomugha was released from his contract and ultimately signed in Philadelphia. Former Jacksonville linebacker Quentin Groves teams with budding star Rolando McClain to anchor the heart of the defense, but the loss of Asomugha leaves a huge void in the secondary.
The sack-happy front will need to be at its best, particularly with so many questions surrounding the offense.
20. Minnesota Vikings
Analysis: The Vikings' 2010 season imploded on every level. Brett Favre struggled markedly (a gross understatement), generating a huge turnover count and putting the defense on its heels.
Minnesota still ranked in the top 10 in run defense (102.2 yards per game), but failed to generate a high number of turnovers (15 interceptions and 11 forced fumbles). Jared Allen recorded a quiet 11 sacks following a slow start to the season, and the team tied for 20th in that category overall (31). Allen lost tag-team partner Ray Edwards in free agency, so the onus is on the linebackers to pile up big plays.
19. Houston Texans
Analysis: It's a new world order in Houston, much to the chagrin of those fantasy owners who have made Matt Schaub the cornerstone of their efforts in years past. Think about it. Tim Tebow, the heavily criticized backup quarterback in Denver, passed for over 300 yards against them.
As a result, ownership decided to go into a new direction. First, the team hired Wade Phillips to run the defense. Then, the Texans drafted defensive players with their first four selections in the 2011 NFL Draft.
J.J. Watt, a 6-foot-6 powerhouse from Wisconsin, offers the bookend rusher opposite Mario Williams. Brooks Reed offers immediate depth to a linebacker corps awaiting the healthy return of DeMeco Ryans. Veterans Jonathan Joseph and Danieal Manning were brought in to bolster the much-maligned secondary. Rookies Brandon Harris and Rashad Carmichael have a chance to make an impact immediately and help to stabilize the 32nd-ranked pass defense. Phillips has his work cut out for him in the AFC South.
I'm not buying in on the Texans wholesale, but this unit should be vastly improved in 2011. Whatever you think of Phillips as a head coach, the man can coach up a defense.
18. Tampa Bay Buccaneers
Analysis: The Buccaneers ceded a ton of rushing yardage (131.7 yards per game, 28th in the NFL), but played stingy football in the red zone to rank ninth in the league (19.9). Tampa Bay generated 30 turnovers, including 19 interceptions, despite tying for 30th in sacks (26).
Raheem Morris and the Buccaneers addressed the pass rush angle in the first two rounds of this year's NFL Draft with the selections of Adrian Clayborn and Da'Quan Bowers. Of course, some concerns remain about the off-field issues involving Aquib Talib and Ronde Barber's age.
17. Arizona Cardinals
Analysis: The former Super Bowl contenders fell to a terrible low in 2010. The offense sputtered behind abysmal quarterback play and a lack of cohesion and consistency in the running game. As a result, the defense spent a ton of time on the field.
The Cardinals smartly paired shutdown cornerback Patrick Peterson from LSU with Antonio Rodgers-Cromartie during the 2011 NFL Draft. The team then promptly dealt Rodgers-Cromartie to Philadelphia. With Adrian Wilson attempting to play through a serious arm injury, what looked to be a big strength of strength for Arizona has been somewhat nullified, and the front seven needs work.
16. St. Louis Rams
Analysis: Those who didn't watch much of the Rams would be surprised to find that St. Louis ranked seventh in sacks last season. Chris Long and James Hall combined to contribute 20 sacks from the edges, and James Laurinaitis cleaned things up in the middle (114 tackles). The Rams added playmaker Robert Quinn out of North Carolina as the heir apparent to Hall. Hall will likely rotate in as a pass-rushing specialist in 2011.
Overall, St. Louis ranked 12th in total defense at 20.5 points allowed per game. Playing against the confused offenses of the NFC West certainly helped propel the defense to great heights.
15. Kansas City Chiefs
Analysis: The Matt Cassel-to-Dwayne Bowe combination generated headlines galore in 2010. Tamba Hali quietly piled up huge numbers for the defense, contributing 15 sacks to the Chiefs' surge. Kansas City tied for 10th in the category with the Eagles and Dolphins. The Chiefs ranked 11th in total defense (20.4 points per game) and generated 29 turnovers.
It's a young defense, and coordinator Romeo Crennel is bringing them along nicely. Glenn Dorsey is just in his fourth year, and Eric Berry has star potential in the secondary.
The Chiefs anticipate that Dexter McCluster will be ready to become a game-changer on special teams as a sophomore.
14. San Francisco 49ers
Analysis: The 49ers' defense performed reasonably well in the face of oftentimes ridiculous offensive output. San Francisco ranked 16th in total defense at 21.6 points allowed per game on the strength of the sixth-ranked run defense (96.7 yards per game). The 49ers drafted Aldon Smith out of Missouri to provide a boost to the middling pass rush and offer support to all-world linebacker Patrick Willis.
Of course, the defense needs a more consistent effort out of the quarterback position to maximize its return.
13. Atlanta Falcons
Analysis: The Falcons received a fantastic season from a healthy John Abraham and rose to fifth in total defense. Atlanta allowed 18 points per game and generated 34 turnovers with 31 sacks (tied for 20th). That total may rise markedly this fall following the arrival of Ray Edwards to complete the bookends with Abraham.
The Falcons made their big splash on draft weekend with the move to select Julio Jones, and selected two defensive players. Linebacker Akeem Dent has the potential to work into the rotation directly and become a playmaker following the departure of Mike Peterson.
The efficiency of Matt Ryan and the offense will force opponents to press downfield in an attempt to keep pace. As a result, a healthy Abraham piles up sacks once again and Brent Grimes and William Moore make plays in the secondary.
12. Dallas Cowboys
Analysis: The Cowboys opened the 2010 fantasy draft season as a top-10 unit. Owners watched in horror as the secondary was beaten with great regularity. It wasn't a total wash, as the unit generated 32 turnovers and recorded 36 sacks. DeMarcus Ware continued his dominance with 16 sacks. Second-round pick Bruce Carter joins the linebacker corps out of North Carolina, but the team did not address the secondary until the fifth round (Josh Thomas from Buffalo).
Jerry Jones swung and missed at Nnamdi Asomugha in free agency. Can Rob Ryan replicate some of his brother's success in the ultra-tough NFC South?
11. New Orleans Saints
Analysis: New Orleans is defined by the prolific, fast-paced offense behind Drew Brees. The scoring barrage generated ample opportunities for pass rushers to get after the quarterback (33 sacks), although the turnover count was a disappointment. The Saints produced a low total of nine interceptions, though they were effective at stripping the ball (22 forced fumbles).
New Orleans received a ton of press for drafting Mark Ingram at the back-end of the first round. Mickey Loomis and his team selected defensive players with the Saints' other five picks. Cameron Jordan gives the team depth on the line. The Saints need Patrick Robinson to become a playmaker in the secondary in his second season (he was limited to 11 games in 2010).
10. Detroit Lions
Analysis: Who doesn't love Detroit's front line? The Lions ranked sixth in sacks last season, as every football fan learned to say the name "Ndamukong." Suh contributed 10 sacks from the defensive interior and gave fans in the NFC North a glimpse of the future. In fact, the Lions ranked sixth in sacks with 44 and only got better during draft weekend.
Suh will be joined on the defensive front by Nick Fairley out of Auburn (Fairley will be recovered from his injury for the opener). The double-teams required to slow these behemoths will free up the pass rushers off of the edge and make Aaron Rodgers, Jay Cutler and Donovan McNabb dance. A healthy Kyle Vanden Bosch has hero potential in IDP leagues.
9. New England Patriots
Analysis: The Patriots ranked eighth in total defense last season (19.6 points allowed per game), fueled by a league-leading total of 25 interceptions. Rookie first-rounder Devin McCourty made an immediate impact with a team-leading seven interceptions. New England produced five defensive touchdowns and logged 36 sacks (tied for 14th).
Vince Wilfork continues to swallow up opposing runners at the line of scrimmage, thereby creating advantageous situations on passing downs. He may be teamed with a player seeking to rediscover his previous dominant former in Albert Haynesworth (some media speculation has surfaced about Haynesworth possibly being cut).
8. San Diego Chargers
Analysis: The Chargers' defense went through a season of change in 2010. Longtime sackmaster and San Diego leader Shawne Merriman appeared in just three games for the team before departing. Larry English missed half of his second NFL season because of a foot injury that required surgery.
Still, the Chargers ranked 10th in total defense (20.1 points allowed per game) and tied for second in sacks with 47 (Shaun Phillips generated 11 sacks). San Diego also ranked second in total offense, thereby creating glorious opportunities for the defense. Corey Liuget was selected in the first round of the 2011 NFL Draft to offer the team a run-stuffer in the middle a la Jamal Williams of several years ago, while Travis LaBoy helps to fortify the pass rush. Veterans Takeo Spikes and Bob Sanders (worth a gamble alongside Eric Weddle) are slated to start, so all eyes will be on Sanders' health.
7. New York Giants
Analysis: The Giants retained their lofty place among the league's leaders in sacks (46) and generated a ridiculous total of 46 turnovers. Justin Tuck and Osi Umenyiora both stayed healthy and each amassed 12 sacks.
Obviously, the standout with Umenyiora continues as of this writing (he was slated to practice on Monday), but Jason Pierre-Paul has tongues wagging in camp.
With the offensive piling up numbers (when Eli Manning did not throw an interception), the team turned to defense with the first two picks in this year's draft. Cornerback Prince Amukamara fell into their laps at No. 19 overall (he's currently recovering from a broken foot), and Marvin Austin represents a potential steal in the back-end of the second round. Life didn't get any easier for opposing quarterbacks, and a motivated Austin is slated to take the place of Northwestern product Barry Cofield, who left for Washington.
6. Baltimore Ravens
Analysis: The Ravens tied for 27th in sacks with 27 last season, yet the veteran-led squad ranked third in total defense (16.9 points per game) on the strength of 31 turnovers. Run-stuffer Haloti Ngata continued his dominance on the defensive interior. The usual cast of characters return, and the secondary was bolstered by the addition of playmaker Jimmy Smith. A second pass rusher will need to emerge as a complement for Terrell Suggs (11 sacks) to make the Ravens an elite fantasy defense.
5. Chicago Bears
Analysis: The Bears rode the brilliance of a motivated Julius Peppers and a healthy Brian Urlacher into the NFC Championship Game. Chicago ranked fourth in scoring defense at 17.9 points allowed per game, fueled by the league's second-best run defense (90.1 yards per game). The Bears forced 33 turnovers, including 21 interceptions and generated 34 sacks.
That's the bigger issue to consider when discussing Chicago. The Bears ranked 17th in sacks, and many Chicago media members bemoaned the lack of sacks out of Peppers. The high turnover count ultimately told the true tale.
It should be noted that Chicago received the benefit of facing several backup or third-string quarterbacks along the way. The team addressed the secondary with the selection of strong safety Chris Conte, and second-round pick Stephen Paea will be counted on to pick up for Tommie Harris' departure.
Owners also have to decide how much they value the home run potential of Devin Hester in the return game. I've had heated arguments with fantasy players and ex-NFL stars about the issue through the year, and the change in the kickoff rule will undoubtedly impact returners across the league. Unless you're receiving points for return yardage, it's too hard to bank on fireworks.
4. New York Jets
Analysis: The Jets tried to make a splash and sign all-world cornerback Nnamdi Asomugha in free agency, but their advances were refused and he signed in Philadelphia. Their consolation prize, re-signing Antonio Cromartie, isn't exactly a horrible fallback option.
The Jets tied for eighth in sacks at 40 and ranked sixth in total defense at 19 points per game. The cornerbacks receive great praise, as they should, but the defensive interior was the key to this team's success, surrendering just 90.9 rushing yards per game.
3. Philadelphia Eagles
Analysis: The productivity of the Philadelphia defense dipped again in 2010. The team tied for 21st in total defense (23.6 points per game). The Eagles still represented the attacking style that defined them through the Jim Johnson era, as the unit amassed 39 sacks. The secondary benefitted from the persistent pressure and turned in 23 interceptions. It was a big-play unit, for better and worse.
This offseason was punctuated by the arrival of several top defenders headlined, of course, by Nnamdi Asomugha. Of course, Asomugha didn't come alone. Add Cullen Jenkins, Jason Babin, Dominique Rodgers-Cromartie and draft pick Casey Matthews to this mix and this defense immediately vaulted back into the top tier. The cornerback trio of Asomugha, Rodgers-Cromartie and Asante Samuel won't leave many throwing windows open.
2. Pittsburgh Steelers
Analysis: The Steelers' run atop the defensive rankings continued in 2010. Led by longtime anchor Casey Hampton, Pittsburgh ranked first in run defense. The Steelers allowed just 62.8 rushing yards per game and led the league with 48 sacks (James Harrison and LaMarr Woodley both produced a double-digit sack total). Remember, defensive end Brett Keisel was limited to 11 games because of hamstring and calf injuries, and Troy Polamalu played through an Achilles' injury.
1. Green Bay Packers
Analysis: The vaunted Green Bay defense, led by Charles Woodson and sackmaster Clay Matthews, ranked second in total defense (15 points allowed per game). Obviously, the high-octane Green Bay offense also forced opposing quarterbacks to chuck the ball downfield haphazardly to keep pace. Woodson, Tramon Williams and Nick Collins combined for 12 of the Packers' 24 interceptions. Matthews' persistent pressure (he recorded 14 sacks) resulted in numerous ill-fated pass attempts.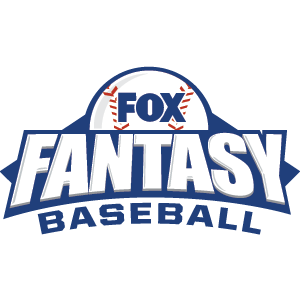 FOX Fantasy Baseball
Join or Create a Free League
Play Now!